How to Live It Up on a Family Vacation in San Marcos
Photo courtesy of Jade Broadus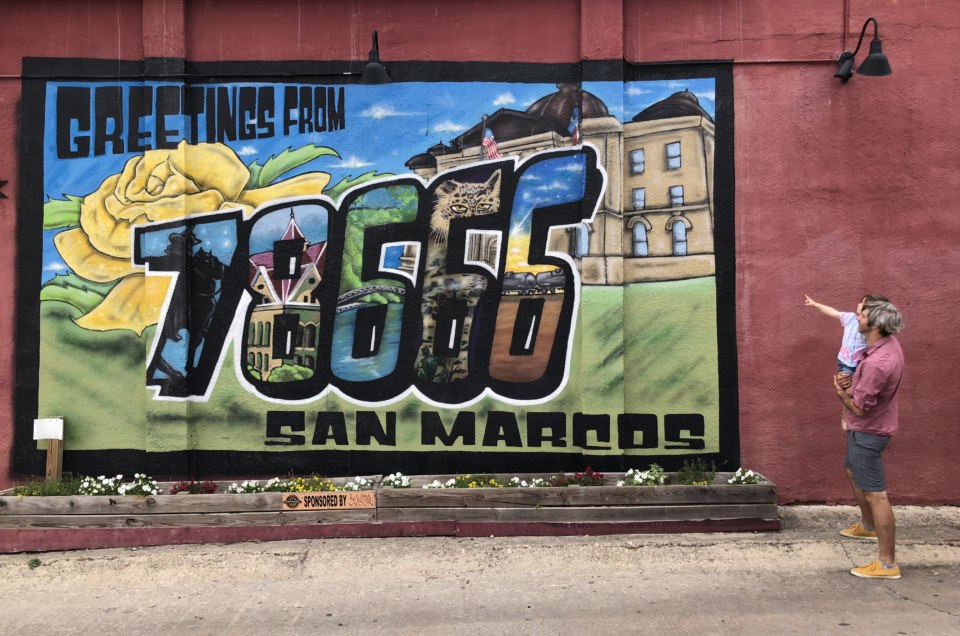 Photo courtesy of Jade Broadus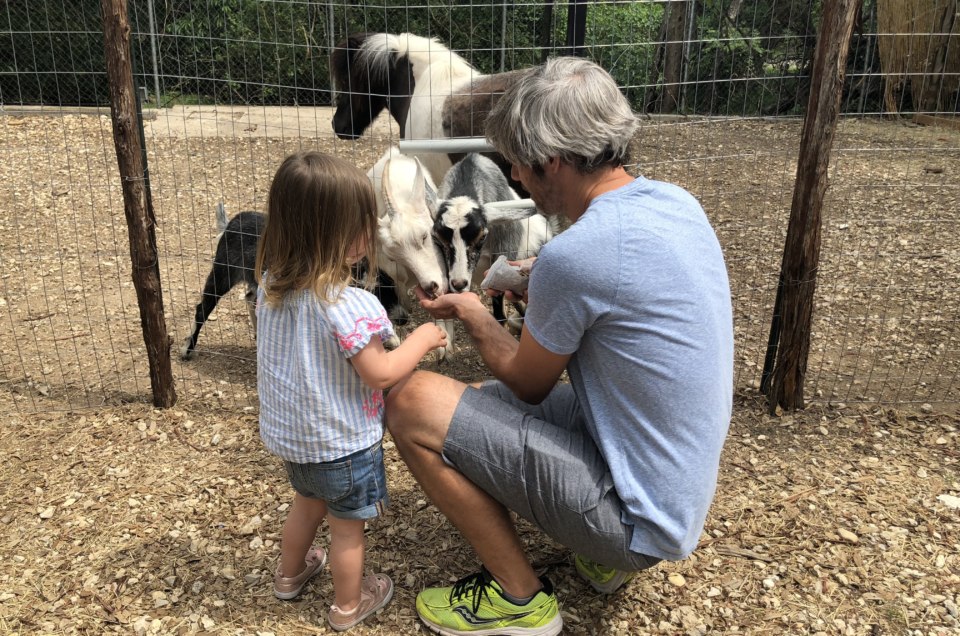 Photo courtesy of Jade Broadus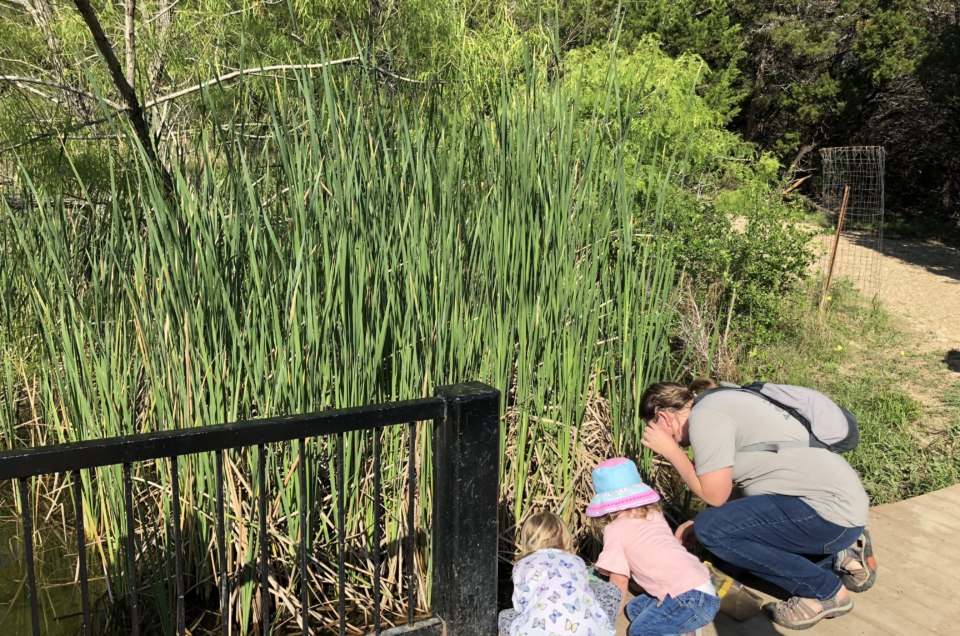 Photo courtesy of Jade Broadus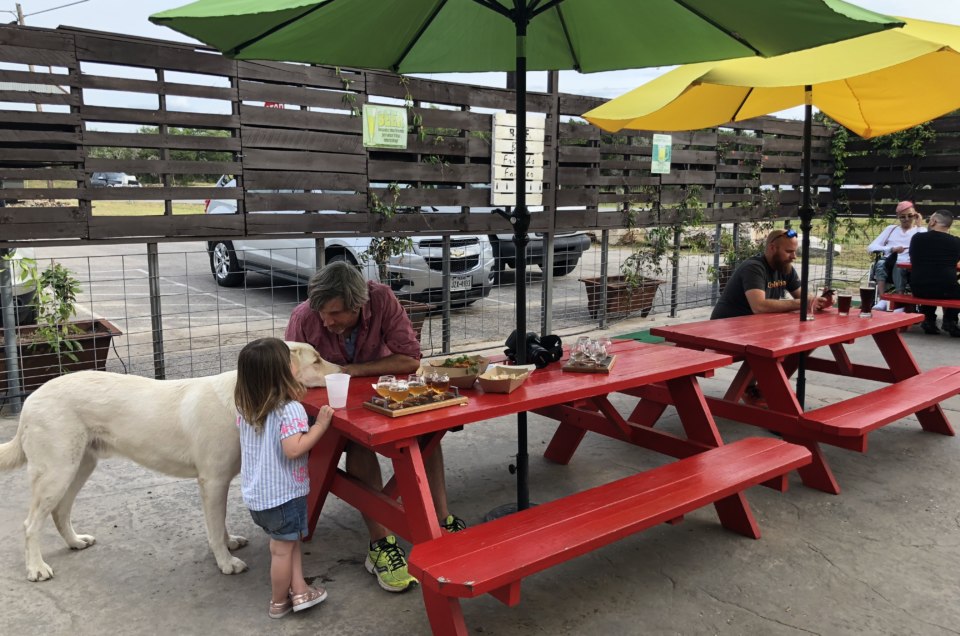 Photo courtesy of Jade Broadus
With a five-star restaurant scene, a plethora of breweries, kid-friendly attractions and adult-approved festivals, it's easy to see why San Marcos is a personal favorite of Jade's. As a family that has traveled extensively across the globe, the Vagabond3 trio know all the special spots and how to have an experience that's memorable for the whole family. So, when we heard they were all headed out to this Texas college town, we knew we had to get the down-low on how to do it up like this traveling tribe.
Welcome back, Jade! You've been so busy this spring with mother-daughter trips. Tell us about your dreamy family getaway to San Marcos, Texas!
Hi and thanks! Our spring has been pretty packed with awesome Mother-Daughter trips and we were so excited to visit San Marcos again, this time with my husband in tow. Last year's trip was so magical – there is just something about being near the river that resets my mind and really allows me to enjoy each moment of the trip. It was also really fun to return to a few of my favorite spots from last time and show my husband just why we loved it so much. He's heard us talk about the river, the breweries, the hiking and the restaurants for the last year, so it was nice for him to experience them for himself.
Sounds like you had plenty to keep you busy from the moment you landed! Is Middleton Brewing and Wimberly Glassworks as cool as it sounds?
Middleton Brewing was such a treat – I wish I could pack up the entire place and move it closer to me and we'd be there all the time. The outdoor patio was perfect for kids and dogs and really just allowed everyone to spread out and enjoy each other. The beer was mighty tasty too. ☺
Kid Augustine looked like she had a blast too. What were some of the activities she got excited about?
She was obsessed with the Glass-Bottom Boat tour and the walk around the springs. She loves turtles and fish and we saw a bunch of both. She always loves Rhea's and it was so much fun to snap photos at the same spots we took photos last year and compare how big she has gotten!
She was also big enough to be in her own float this year and she loved that. She kept saying how it was her float and she was a big girl. From a mom's point of view, the river is so calm and steady that I always felt comfortable on the water and comfortable with Augustine on the water. That is a nice peace of mind, for sure.
We heard you attended the 72 Degrees Festival. Could you tell us a little more about it?
San Marcos really knows how to put on a good festival. It was located right along the river, with bands throughout the day, plus yoga and meditation and arts and crafts for the kids. I have a minor in marine biology and it was really fascinating to learn more about the springs, the river and the animals that call San Marcos home.
It seems like the restaurant and bar scene in San Marcos is like another world to explore. What were some of finds that stood out?
Don't try to be on a diet on your vacation to San Marcos! There are way too many yummy foods and drinks. The French toast at Root Cellar is totally something to write home about and my husband may have ordered that two days in a row! Kent Black's BBQ is another stand out that rivals any from nearby Austin (seriously I think it's way better than Salt Lick, with a great atmosphere and hardly any wait!). Garcia's Mexican Restaurant and Pie Society are other favorites.
There are a lot of ways to enjoy nature in San Marcos: kayaking, snorkeling, hiking. What kind of outdoor adventures did you guys pursue?
We did it all! We even went caving! I think that's why I love San Marcos so much- there really is something for everyone in your family, no matter what type of adventures they like to do or their fitness level. The Glow SUP is one of the coolest things ever and such a unique way to explore the river.
What set this place above the rest when it comes to opting outside?
You can enjoy the outdoors year- around and you're never too far from a hike or the river. We parked near the main downtown square and walked to the river and all around, stopping for ice cream and shopping, and music and a beer and we never had to get in our car. I think it's one of those towns where you can be outside all day if you wanted.
Were there any activities that you didn't get the chance to try, but would return for?
Now that we've visited San Marcos twice, I feel like it has to be a yearly tradition. It truly is one of my favorite spots in the country for good, quality family time plus awesome adventures.
Do you have any helpful tips for family travelers who'd like to head to San Marcos?
Absolutely! Bring me with you! Just kidding! I wrote the ultimate guide to visiting San Marcos for my blog, but I think organizing your trip around a festival or third Thursday would be a great place to start your planning. There are dozens of festivals and events and they bring the city alive. Also- if you bring your own floats, you can get them blown up for free at the HEB. A little trick we learned the hard way- haha!
Interview conducted by Katelyn Krulek
Other Voices you might like