A One-of-a-Kind Romantic Vacation on Little Cayman
Little Cayman Island: Grand Cayman Island Romantic Honeymoon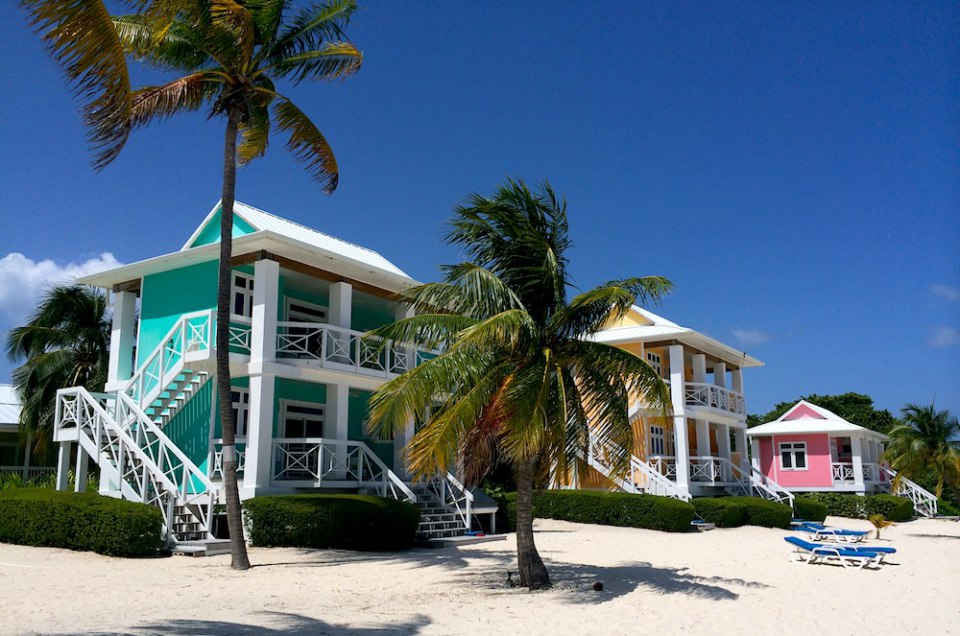 Little Cayman Island: Grand Cayman Island Romantic Honeymoon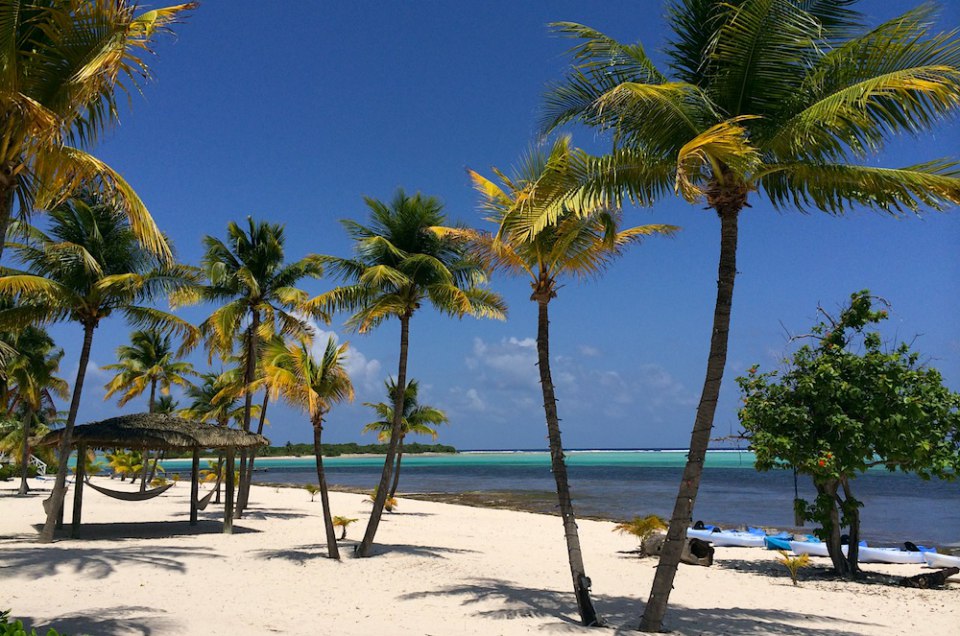 Hammock on Little Cayman Island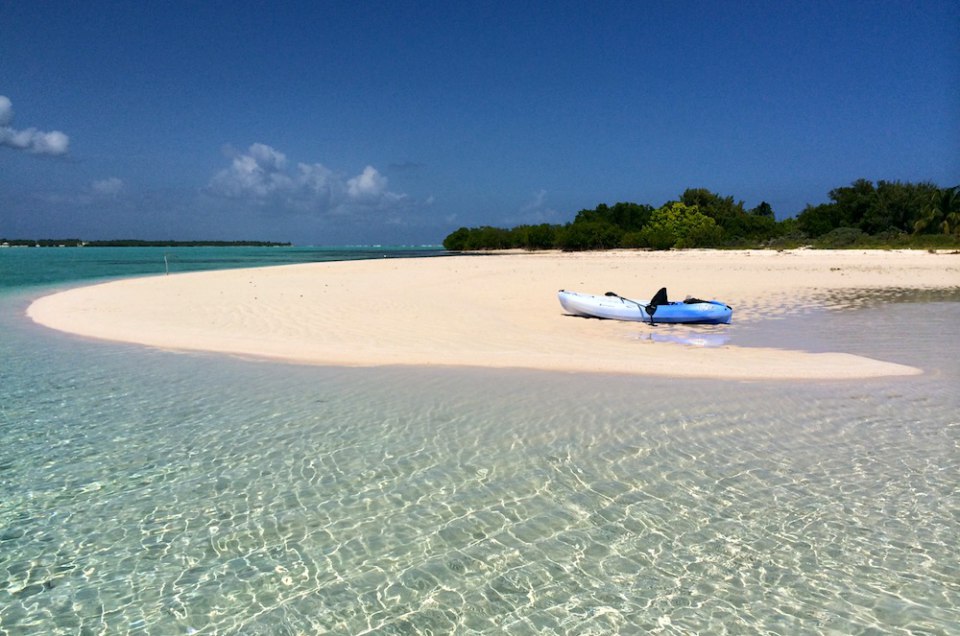 Kayak Little Cayman Island
"Flight 105 to Little Cayman is now departing", you and your new spouse hear over the intercom before boarding a 15 seat island hopper from Grand Cayman to Little Cayman, an island paradise said to have first been spotted by world explorer Christopher Columbus over 500 years ago.
Even though you've spent a few days on Grand Cayman, you don't know exactly what to expect. How could Little Cayman be any more beautiful than Grand Cayman? How could the diving get any better? How could the sunsets glow brighter and the sand look any whiter?
Back on the plane, you two depart with ocean and island views and then quickly see nothing but blue water for the next 34 minutes. And then all of a sudden your little commuter jet lands on an even tinier, grass and sand lined concrete runway, arriving at Little Cayman airport.
Calling it an airport is a bit of an exaggeration. The one building, two-room check-in is a little smaller than a two-bedroom apartment. There isn't baggage claim; you just collect your own bags from under the wing.
The charm of the island starts here.
You disembark and are greeted by a friendly staff member of Southern Cross Club, one of only a handful of resorts on the 10 mile by 1 mile island. Total, there are about 170 permanent residents and the most popular mode of transportation is the bicycle.
The Southern Cross Club is what honeymooners dream of. Gorgeous bright white sandy beaches, cute multi-colored houses that line the ocean, swinging hammocks throughout the property and the only sound is from the birds and small waves lapping onshore. It's quiet in the best possible way and the perfect spot to relax after a chaotic wedding season.
It has plenty of adventures, too, for those couples who can only sit still for so long, including world famous diving, snorkeling, fishing, kayaking, and swimming.
Around Little Cayman you can try SCUBA diving, perhaps some of the best in all the Cayman Islands, relax on beautiful, natural beaches and explore the wetlands. With so few visitors it's easy to explore and feel as if you have the entire island to yourself.
It's not uncommon to take one of the kayaks over to the small, uninhabited Owen Island and see stingrays and fish that are just as curious about you as you are of them.
The rooms at Southern Cross Club aren't like your traditional hotel rooms. You're staying in the bottom floor unit of the bright yellow house; centered between the teal and pink house, and you have an incredible ocean view from your bed. There are no keys and the outdoor shower is perfect for sunset walks on the beach before changing for dinner. The décor inside the units are perfectly beach-y, with gorgeous rattan and teak furniture and ocean themed bedding. You'll feel so at home, you'll truly never want to leave.
When it comes to dining, all your meals are provided with an all-inclusive stay at Southern Cross Club and the chef creates island and international cuisines each night. If you want to wander to another property and experience lunch with a different ocean view, it's easy to borrow one of the bikes on property. The Hungry Iguana offers island favorites like conch chowder, fish sandwiches and Curries, and comes highly recommended from locals on Grand Cayman.
During your stay you have to dive Bloody Bay Wall Marine Park, with over 50 unique dive spots from shallow 20 feet drops to super, 6,000 foot deep. Home to lobster, turtles, eagle rays, reef sharks, and tons of different types of tropical fish, Bloody Bay Wall is known around the world as one of the top dive spots.
Not a certified diver? Don't worry. You can easily get open water certified from one of the resorts- just book your experience ahead of time.
Don't think the experience stops as the sun goes down. After dinner, walk back to your house with the lighted palm trees as your guide and lay down on two of the beach chairs for a view of the Milky Way that you just can't get in a big city.
No matter how you spend your first day on Little Cayman, in the waters diving, on a boat deep sea fishing, or biking around bird watching, the only thought running through your head as you hit the pillow that night will be thank goodness I have 6 more days of this. Enjoy every second because this is what people are talking about when they describe paradise.
If you're looking for a one-of-a-kind vacation or honeymoon, complete with adventure and relaxation, Little Cayman is the spot for you.
Other Voices you might like