The Ultimate Honeymoon for Two: The Fairmont Experience in Bermuda
True love and Bermuda? It's a match made in heaven. Photo courtesy Fairmont Hotels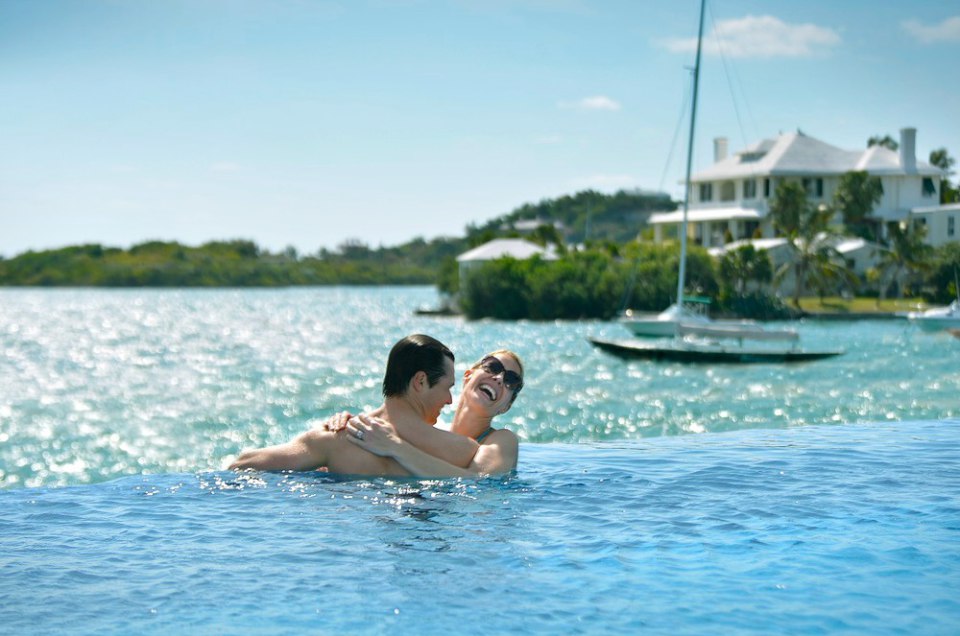 True love and Bermuda? It's a match made in heaven. Photo courtesy Fairmont Hotels
Begin forever on the right foot
After months of wedding planning, there's nothing better than falling off the grid with your other half. The Fairmont's Hamilton Princess & Beach Club has a way of ensuring your first few days of happily ever after are memorable — in more ways than one.
Sponsored by Fairmont Hotels.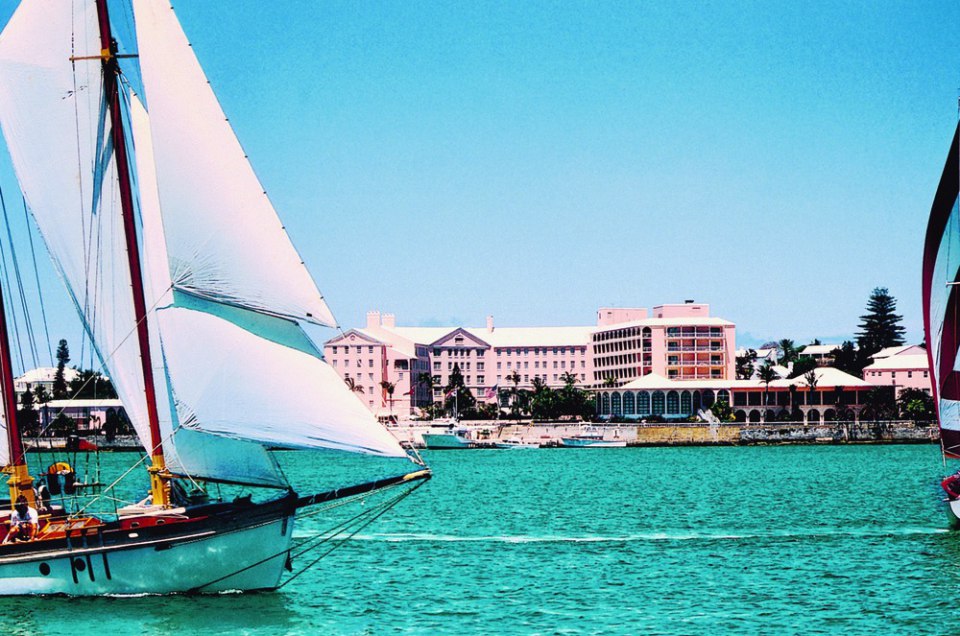 Sail away to the Pink Palace. Photo courtesy Fairmont Hotels
Discover true paradise
Situated just a few hours away from North Carolina, Bermuda is one of the jewels of the Atlantic Ocean. Known for its gorgeous pink sand beaches and deep blue waters, Bermuda takes the cake in secluded island destinations.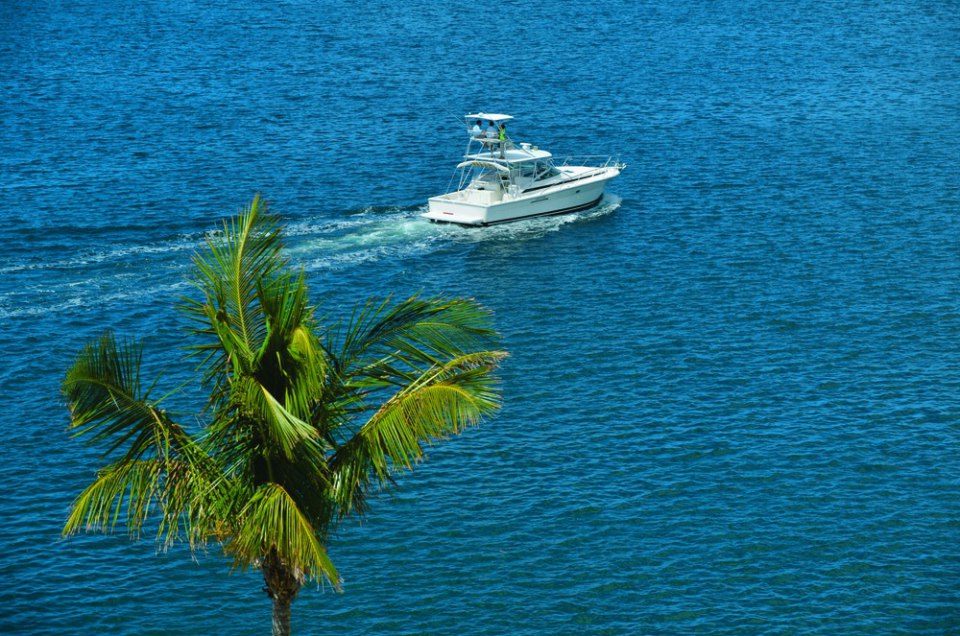 Destination: Happily ever after. Photo courtesy Fairmont Hotels
Set sail for unchartered territory
The Hamilton Princess & Beach Club showcases the best of Bermuda unlike any other resort. Located on the south side of the island chain in Sinky Bay, visitors can spend hours exploring the waters and walking along the pristine beaches.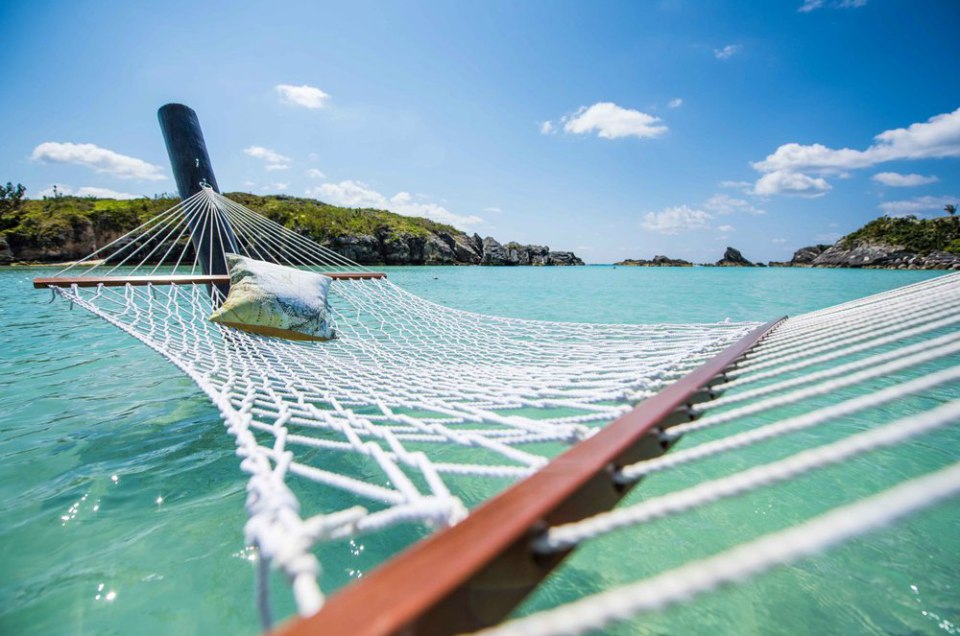 Water hammock? Yes, please. Photo courtesy Fairmont Hotels
And let all your worries drift away
No need to come back to the real world anytime soon. Spend some extra time squeezing in a few laps in the pool or a few naps on the beach. Our personal favorite? One of the water hammocks.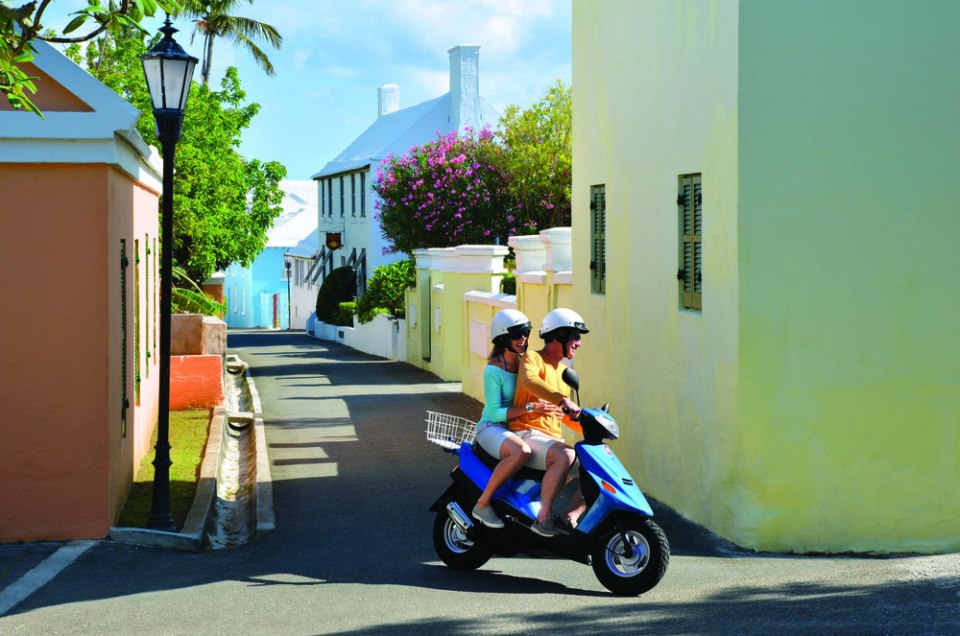 Cruising in style. Photo courtesy Fairmont Hotels
Have a few adventures along the way
Bermuda may be only 21-square miles, but it's full of adventures. Devote an afternoon and rent a motorbike and exploring the downtown area of Hamilton. No worries about getting lost either. The hotel staff have already put aside several itineraries and will be more than happy to direct you to some of their favorite destinations.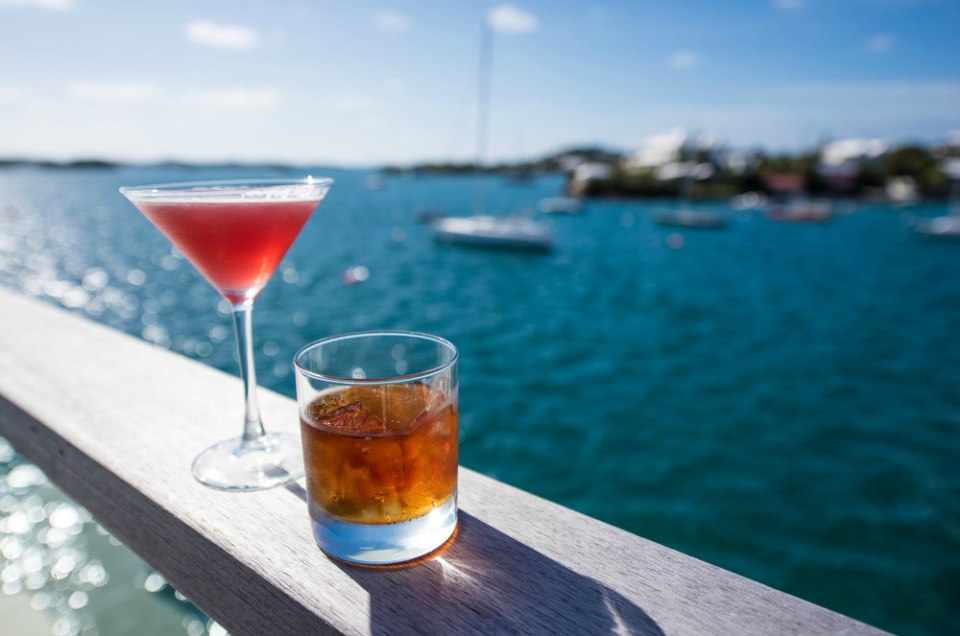 His and hers, Fairmont style. Photo courtesy Fairmont Hotels
Relax and have a drink (or two)
It's all about the rum in Bermuda. The island's drink of choice is the Bermuda Rum Swizzle, which you can request from any of the bartenders at the on-site Crown & Anchor Bar. For a later afternoon treat, though, we vote you head back into the downtown area for a tour and bite or two of the locals' favorite rum cake desert from the Rum Cake Factory.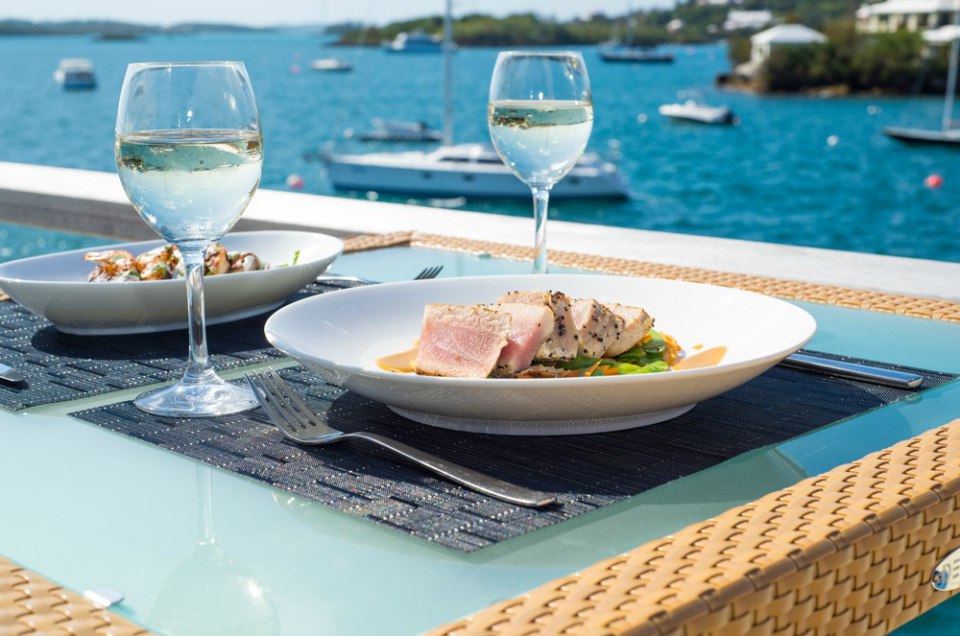 It's hard not to indulge. Photo courtesy Fairmont Hotels
What wedding diet?
Calories simply don't exist on island time, especially when a world-renown plans your dinner menu every evening. Chef Marcus Samuelsson perfectly executes specialty dishes bursting with island flavors and ingredients unlike anyone else on the island. You can find his dishes every evening at his restaurant Marcus.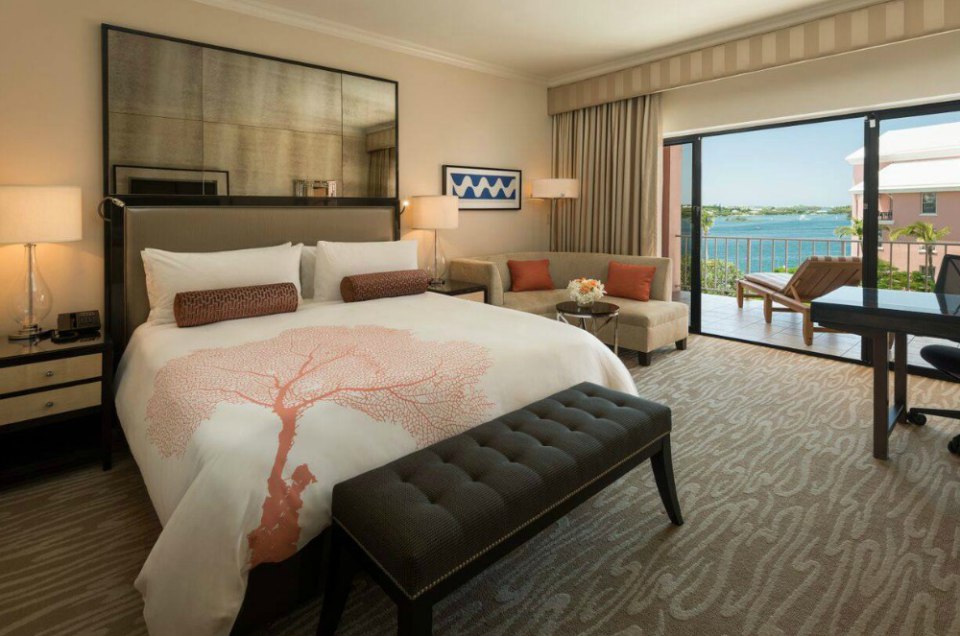 Sailboats in the harbor are pretty sweet. Photo courtesy Fairmont Hotels
Wake up to the best views in the house
The biggest question you'll have to ask: Do you want harbor or beach views? The Hamilton Princess & Beach Club offers it all, including private balconies, marble bathrooms, and all of the modern amenities.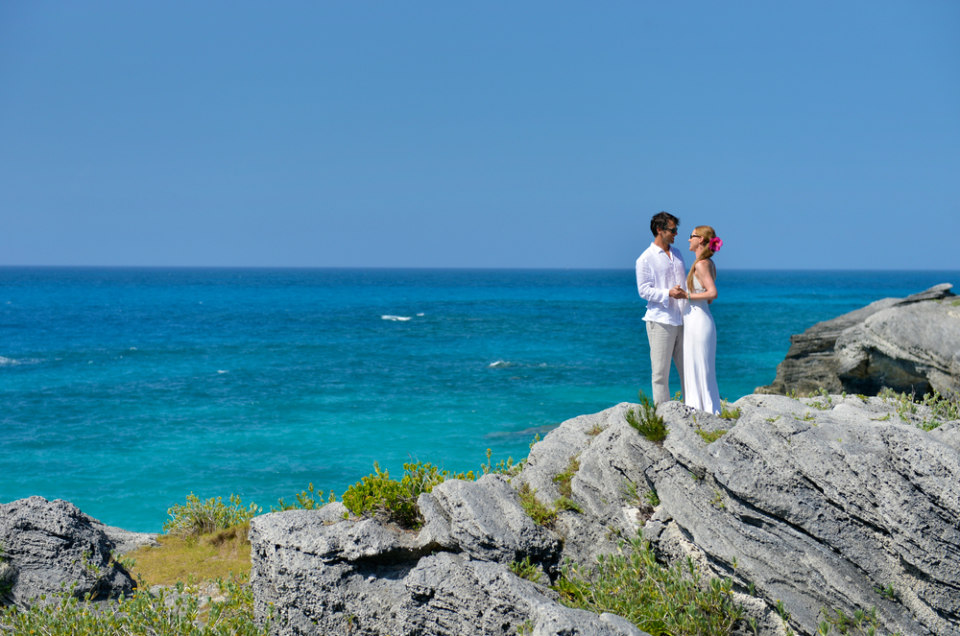 It's hard not to beat that kind of view. Photo courtesy Fairmont Hotels
Do it all over again
You had so much fun saying, "I do" the first time, why not do it again with an island setting? Whether you're a newlywed or a couple looking for an extra special anniversary, the Fairmont's staff will plan out and execute every detail of your (second) special day.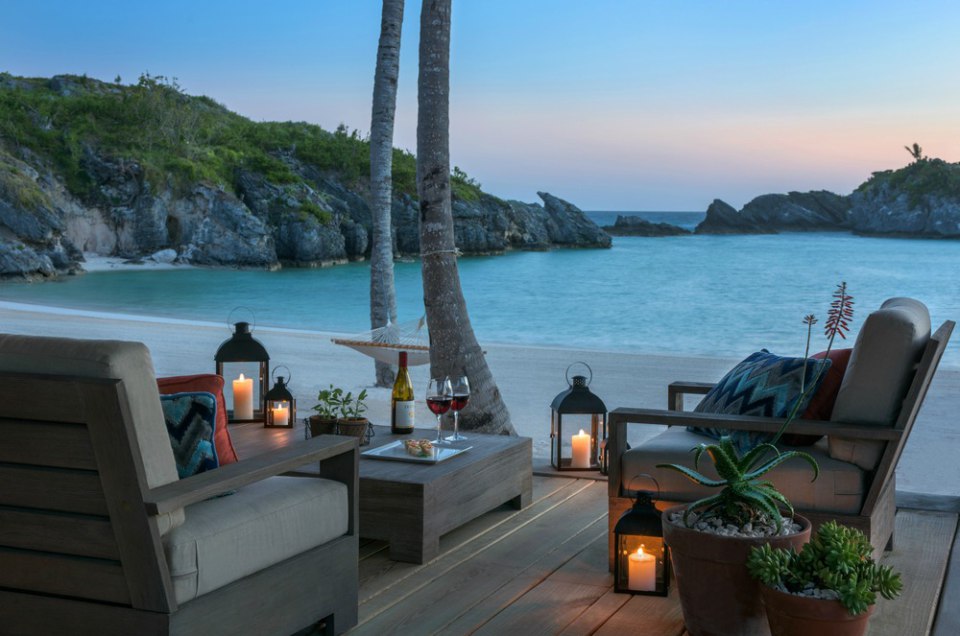 Be sure to ask about the Beach Club. Photo courtesy Fairmont Hotels
What are you waiting for?
The Pink Palace will go above and beyond in creating a uniquely romantic getaway for you and your main squeeze. Start planning your picture perfect island escape today.
Your dream vacation is just a flight away.
Other Voices you might like