3 Ways to Honeymoon in Gatlinburg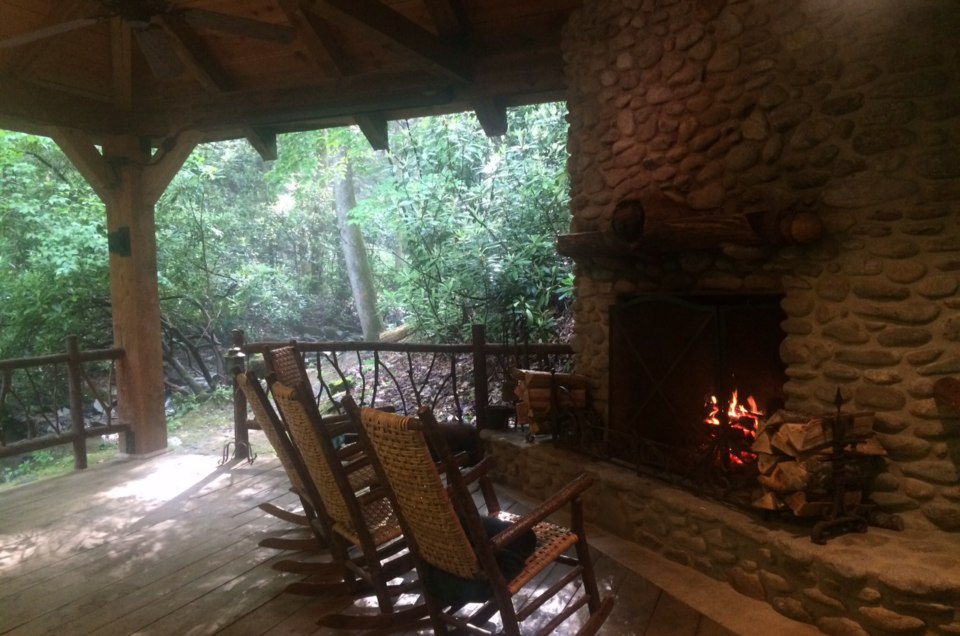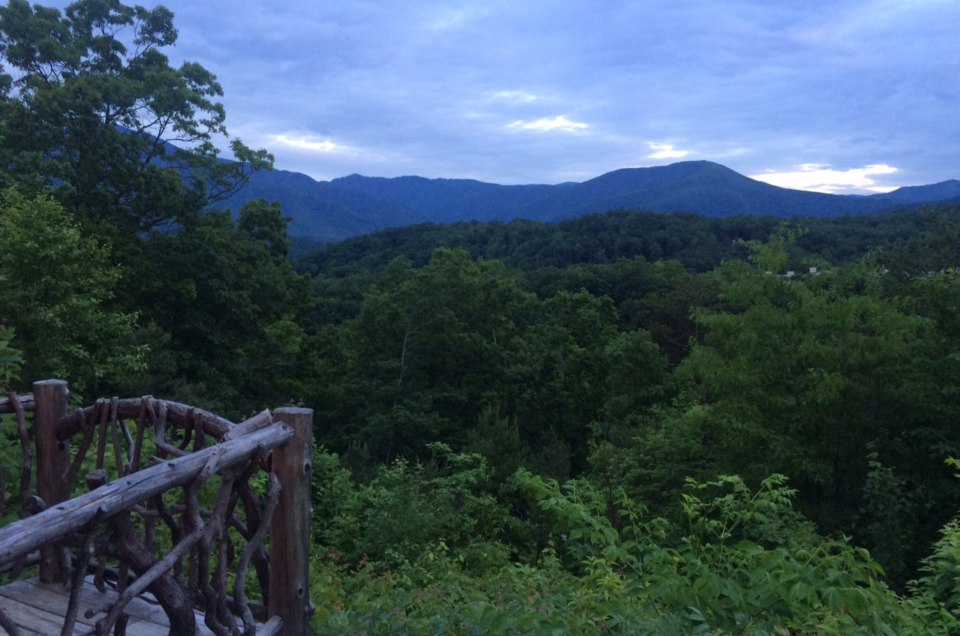 Just like your wedding, which you've probably dreamed up since age 10, the word honeymoon elicits a very specific vision in each and everyone's heads. Some see themselves relaxing on the beach, some picture themselves chowing down on all the foods they had to avoid to fit in that dress, while still others imagine themselves going on an epic adventure with their new spouse. Whether you are looking for a romantic, gourmet or adventurous honeymoon spot, Gatlinburg is the perfect destination to start making memories.
Romantic:
Set to a breathtaking backdrop of the Smoky Mountains, the Lodge at Buckberry Creek is a rustic and remote getaway with all the amenities and services to ensure you'll never even have to leave the property. Suites offer a few key snuggle spots including a toasty fireplace, a balcony overlooking the mountains, and a large soaking tub. You can have wine and cheese delivered right to your room and they will even bring s'more fixings to one of the outdoor fire pits for you and light the fire. Splurge on a heavenly in-room massage before falling asleep to the soothing sounds of nature.
If The Lodge at Buckberry Creek isn't in the cards, you can also rent a cabin in the woods. The seclusion, views, and privacy will ensure no distractions and that the focus of the honeymoon is just on togetherness time. Waking up to sights of smoke lifting off the top of the mountain is a truly unforgettable experience.
If you want to get out and explore the town, head to Sugarland Cellars or Smoky Mountain Winery for some tastings and samples. Decide on a bottle or two (it is your honeymoon!) to bring back to the lodge/hotel for some after dinner sipping. There is nothing more romantic than cozying up with a glass of wine looking up at the night sky.
Foodie:
I can guarantee that a honeymoon in Gatlinburg will leave you with a happy heart and full stomach. For breakfast, grab some freshly made donuts at the Donut Friar and a coffee next door at Coffee & Company (it's the only place in town that roasts their own beans) and enjoy your treats in front of the fountain in The Village. If you prefer a sit-down brunch, The Pancake Pantry is hard to beat. Flipping flapjacks since the 60s, they boast 24 (yes, 24) different kinds of pancakes on their menu, among other things. But how could you possibly pass up the Banana Pineapple Triumph pancakes or Austrian Apple-Walnut Crepes??
Hands down, our favorite lunch spot was the Wild Plum Tea Room. Offering light apps and larger entrees with recipes passed down from generation to generation, their signature tea service was sublime. Set in an old Austrian teahouse, it's one of those meals that is meant to transport you.
For a nicer dinner, the Restaurant at Buckberry Creek is exceptional. The ever-changing menu consists of elevated American fare that is approachable yet full of complex flavors. The Cherokee Grill is another great place to consume juicy steaks and traditional Southern fare (don't you dare try to pass up the macaroni and cheese side). It's safe to say that we ate our way through Gatlinburg, but honeymoons were made to splurge, right?
Adventure:
Surrounded by nature, Gatlinburg is also an ideal hub for outdoor exploration. There are over 800 miles of trails in Great Smoky Mountains National Park so be sure to pack your hiking boots (and keep your eyes peeled for bears)! We visited in May when the Mountain laurel was in full bloom and I felt like Dorothy walking into the Land of Oz surrounded by flowers. Talk about storybook.
If you prefer an alternate form of transportation, a guided horseback ride is always encouraged (check out Smoky Mountain Stables or Sugarlands Riding Stables). You can also zoom through the treetops on a zipline via Zip Gatlinburg or rush down the rapids with Rafting In The Smokies or Smoky Mountain Outdoors. There are plenty of options for an adrenaline-filled honeymoon all guaranteed to get your endorphins going.
Other Voices you might like