#MontanaMoment: Soaring High Above Glacier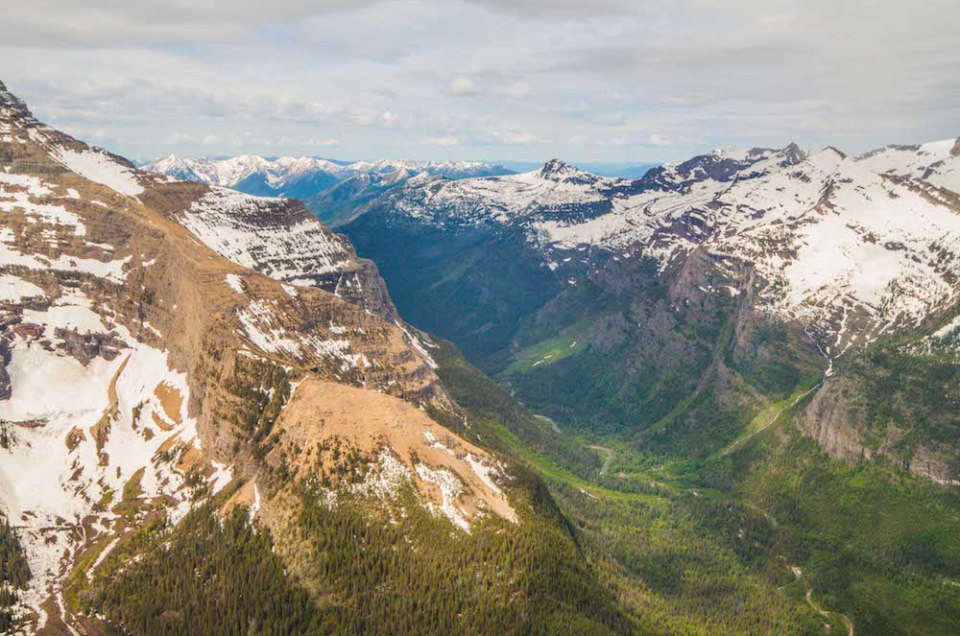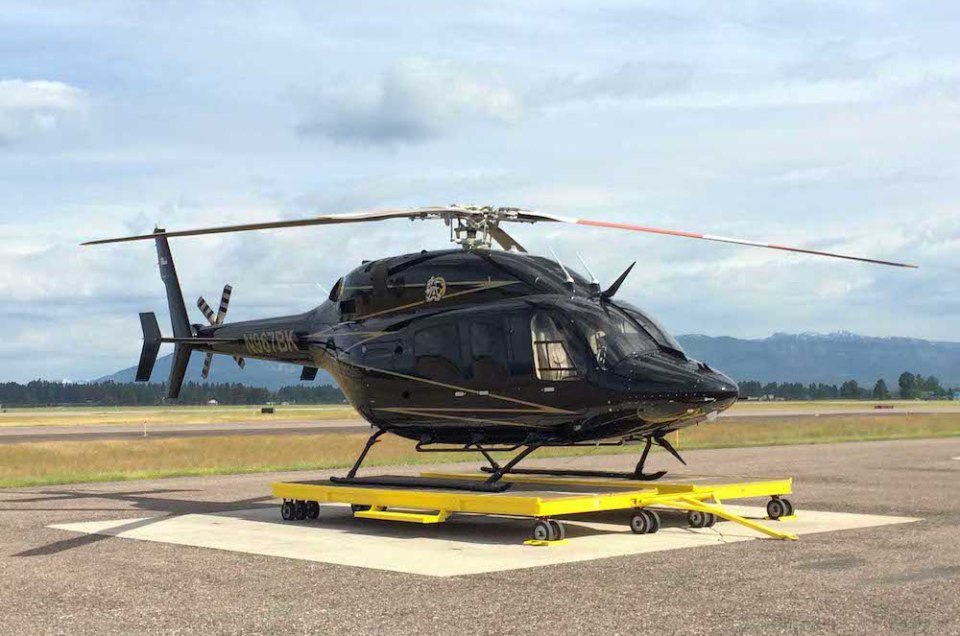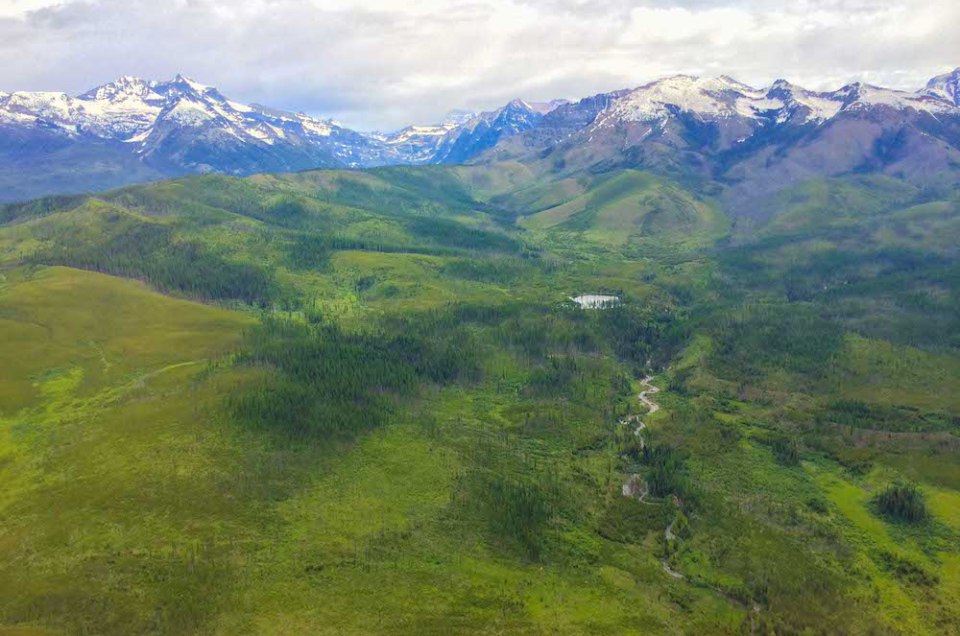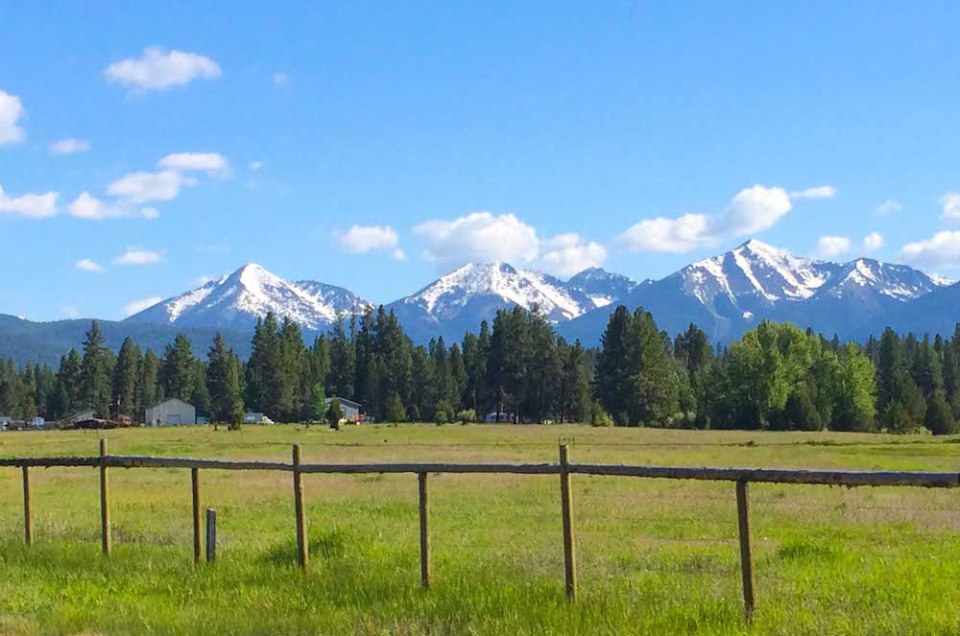 The first time I visited Montana, it was just one part of an epic 13-state, six-week road trip that my husband, pup and I took the summer of 2011. It was my 49th state, and I like to think I saved the best for (almost) last. Although we had seen some pretty stunning scenery — Utah's Canyonlands and the towering Rockies in Colorado — we were so smitten with Montana and its diversity that we wound up sticking around for an entire three weeks. Completely action-packed, we rafted in Glacier National Park, drank beer in Missoula, boot shopped in Miles City, and scampered across the canopy in Whitefish. If we hadn't been on a tight timeline to get back to California before relocating to Tennessee, we just may have been convinced to stay indefinitely.
And as if I thought I couldn't fall in love with Montana any more, I returned again last summer with five friends in tow and one-upping our inaugural trip to Big Sky Country by touring Glacier National Park via helicopter.
This was only the second time ever I had been up in an aircraft that small—the first happened just weeks prior in a helicopter in Panama City Beach—and the experience was second to none. Not only did we have a knowledgeable pilot—U.S. Army veteran Mike Talbot from the Glacier Jet Center; you may remember him from season 17 of The Bachelor when he took Sean Lowe and his date up in the sky—but he flew the Rolls Royce of helicopters, a Bell 407, that was nothing short of luxury.
As luck would have it, I drew the short straw and got to sit upfront in the cockpit with Mike, the whole park spread out before me. For the next 60 minutes as my friends oohed and ahhed from the back—I could hear every last sigh via the headsets we wore—I remained uncharacteristically silent. Some moments in life simply can't be expressed in words. That's what seeing Glacier from above felt like. You finally grasp firsthand just how small you are in the grand scheme of things and how magnificent Mother Nature can be. Everything else pales in comparison.
My inaugural helicopter ride in Florida had been a brief 20 minutes, but we spent a blissful hour traversing Montana's expansive terrain. The flat, green landscape in Kalispell quickly gave way to lush, forested hills, which eventually disappeared to reveal the craggy mountains dusted with snow just beyond. Aquamarine glacial pools and teal lakes provided a stark contrast to the gray skies and white peaks. Despite the clouds and fog, there were no bumps or dips—just smooth, peaceful gliding. With over a million acres and more than 700 miles of trails, Glacier is massive, and there's no better way to dive headfirst into its grandeur than an aerial snapshot of the terrain.
At the time of our visit last June, the Going-to-the-Sun Road was still closed, as it had been on my first trip to Montana—it's typically only open two months out of the year, if that—and our group initially had been a bit bummed we weren't able to traverse the iconic drive. Afterwards, however, I'm certain our helicopter experience trumped anything we might have seen from the ground.
In truth, it's hard to visit Montana and not fall in love with its untainted beauty and wide, rugged expanses. Mike just accelerated that feeling for us. I can't imagine returning to Montana and not having a helicopter over majestic Glacier National Park as part of the experience—nor can I imagine any subsequent travel moment being anywhere near as magical.
In Partnership with Montana Tourism. Plan your #MontanaMoment now!
Other Voices you might like