Adventure with Kids: A helicopter ride over the Smokies
No family vacation is complete without a helicopter ride. Photo credit to Lindsay Ferrier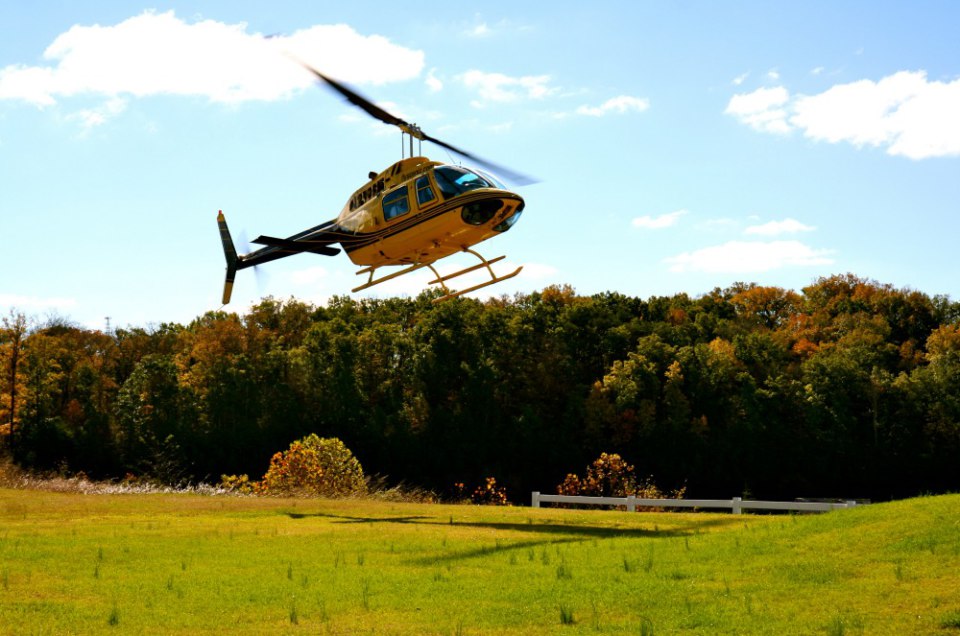 No family vacation is complete without a helicopter ride. Photo credit to Lindsay Ferrier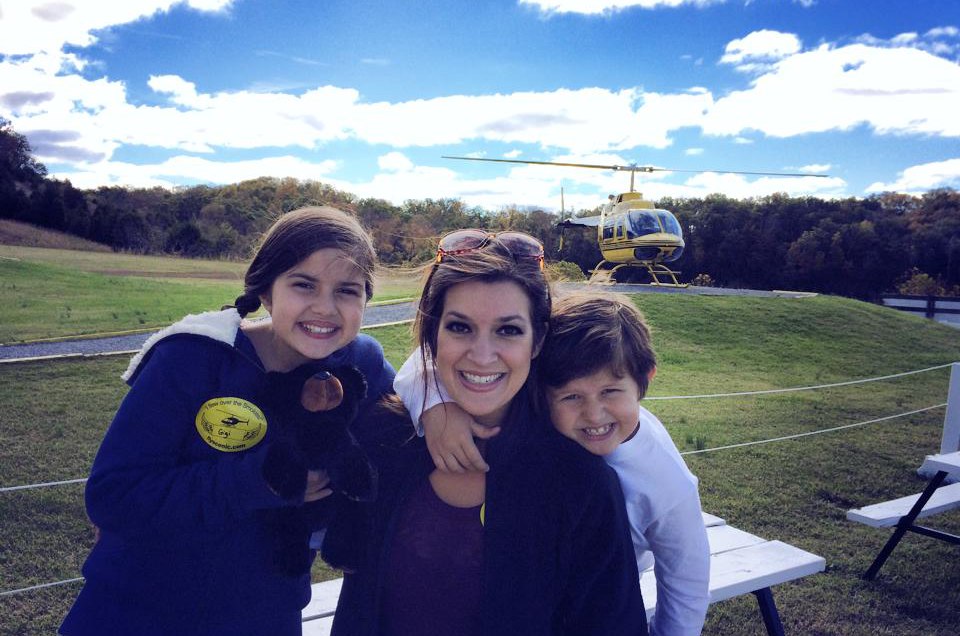 No family vacation is complete without a helicopter ride. Photo credit to Lindsay Ferrier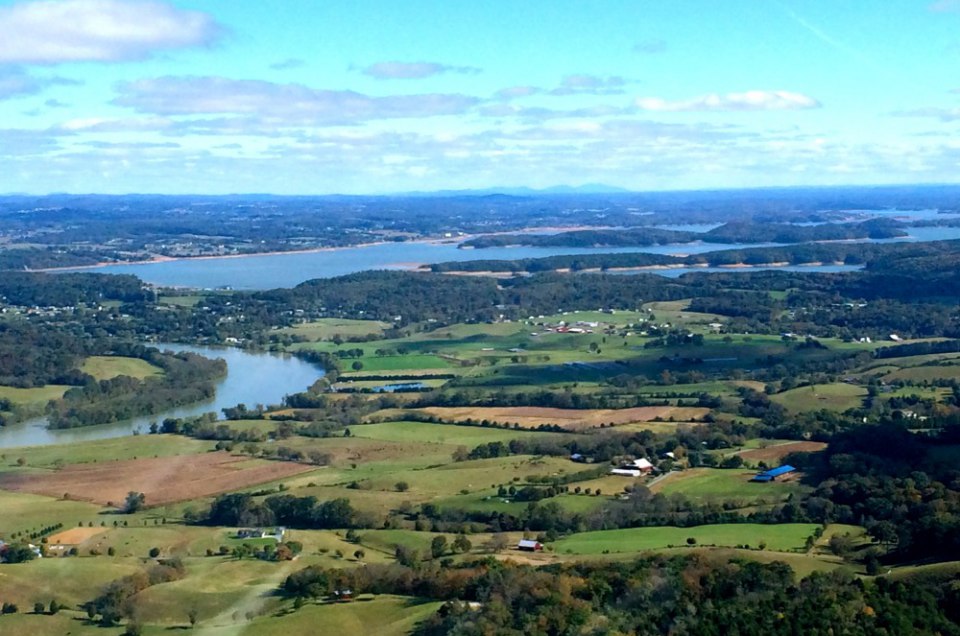 The helicopter will fly over parts of the Smoky Mountains. Photo credit to Lindsay Ferrier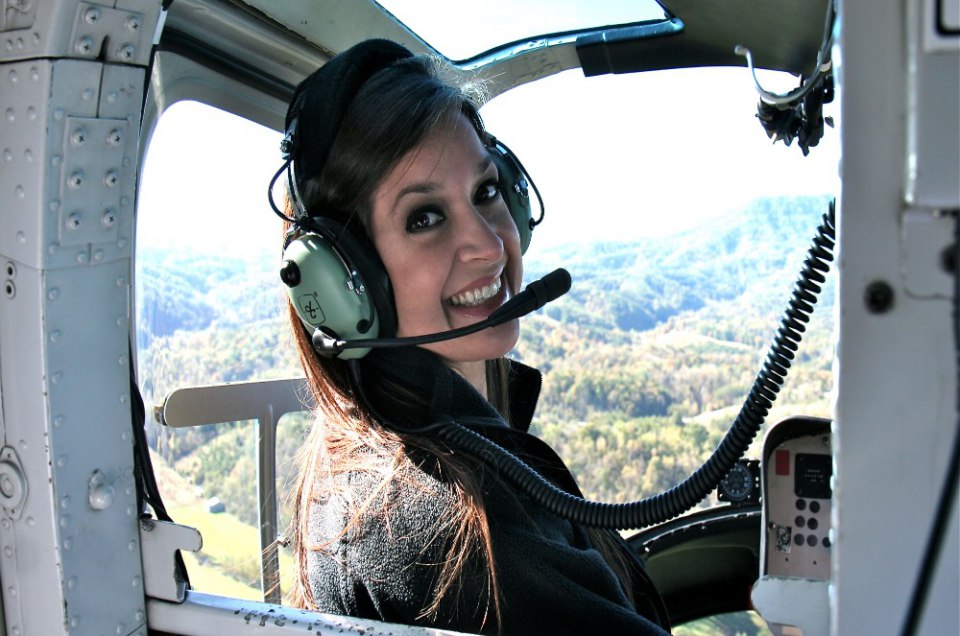 Take advantage of the photo opps in the front seat. Photo credit to Lindsay Ferrier
My husband and I are fairly adventurous when it comes to traveling. No matter where we go, our vacations have to include a day of hiking, cycling, spelunking, kayaking or white water rafting. No matter the terrain, we want to experience our destination's natural wonders in the most spectacular (and safest) way possible.
Having kids has presented a significant challenge to our outdoor inclinations, particularly since we have a seven-year-old who's afraid of… well… everything. Still, we find ways to forge memorable adventures the whole family won't forget. Our biggest success so far? A breathtaking helicopter ride right up to the ridge of the Great Smoky Mountains.
There are many helicopter companies to choose from in the area surrounding Great Smoky Mountains National Park, and it was a decision we didn't take lightly since we, you know, wanted to live. We opted for the highly rated Scenic Helicopter Tours. Located in Sevierville, it's been in operation for more than 40 years and has carried passengers as young as 10 days old all the way up to the age of 102, giving us piece of mind that we were in good hands for the whole clan.
My family opted for a Sunday morning helicopter ride, which was wise since Saturdays tend to be the busiest day of the week for Sevierville attractions. The staff who greeted us were friendly, knowledgeable, and passionate about their jobs. They showed us flight options that could satisfy just about any budget, ranging from a quick eight-mile river tour costing just $27.44 per person up to the Smoky Mountain Spectacular, sightseeing over 100 miles of terrain and the entire National Park for just $1129.20 per flight (up to four passengers or 850 pounds).
Because this was our kids' first helicopter ride (and because we didn't know how He-Who-is -Afraid-of-Everything would do), we chose a mid-priced flight plan, a 12-minute, 24-mile Expanded Mountain Valley Tour for $76.83 per person. This can be a pricy endeavor for families of four or more, but since it was the centerpiece of our weekend in Sevierville, we were prepared to spend up for a great experience.
Once we paid, we were instructed in basic helicopter safety (1. Follow your guide to your seat. 2. Stay away from the tail rotor. 3. Fasten your seatbelt.) and given headsets to wear inside so we could hear the pilot and each other. Within minutes, we were whisked aboard and rising into the air until the ground looked like a doll's playset below. Since I was taking photos, I sat in the front while my husband sat in the back with the kids. As the helicopter bobbed and wove through the air, I looked back at my son, anxious about whether he was terrified at this sudden turn of events.
In the backseat, the kid was grinning from ear to ear. Forget the fear of heights he'd talked about all morning – He was LOVING it.
It was a beautiful, crisp fall morning and our panoramic bird's-eye view of the mountains and the flame-colored leaves were exhilarating, particularly from the front seat where even the floor below me was made of clear Plexiglas. Our pilot gave us a quick overview of the area and its history as we headed straight for the nearest craggy, tree-covered mountain, which rose up steeply from the foothills surrounding it. As he explained how the mountain had formed thousands of years ago, we flew closer and closer, until it looked like we were about to crash right into the mountainside. Just as I was about to scream, he casually navigated the helicopter up and over the ridge without missing a beat. It was thrilling- and definitely an experience I've never had before!
After circling the foothills, we had time for a quick look at the city of Sevierville, the beautiful blue Douglas Lake, and the Little Pigeon and French Broad Rivers before heading back to the helicopter pad. The tour was brief but exciting. "This was the best ride ever!" I heard my son crow through the headset as we touched down.
Both my seven and ten-year-old agreed that our helicopter ride was the most memorable experience of our Sevierville trip. My daughter, a budding geography buff, is eager for a longer ride so that she can see more of the Smoky Mountains and "learn more facts about them." And my son's fear of heights now appears to be a thing of the past.
I'd highly recommend a helicopter tour to any family who wants a memorable adventure in the Great Smoky Mountains without too much risk or exertion and it's worth every penny. I recommend making reservations in advance so you're not stuck waiting around for the next available flight – and try to avoid Saturdays during the high season if you can.
Sponsored by Sevierville.
Other Voices you might like