Great Falls: Adventure, History and…Mermaids?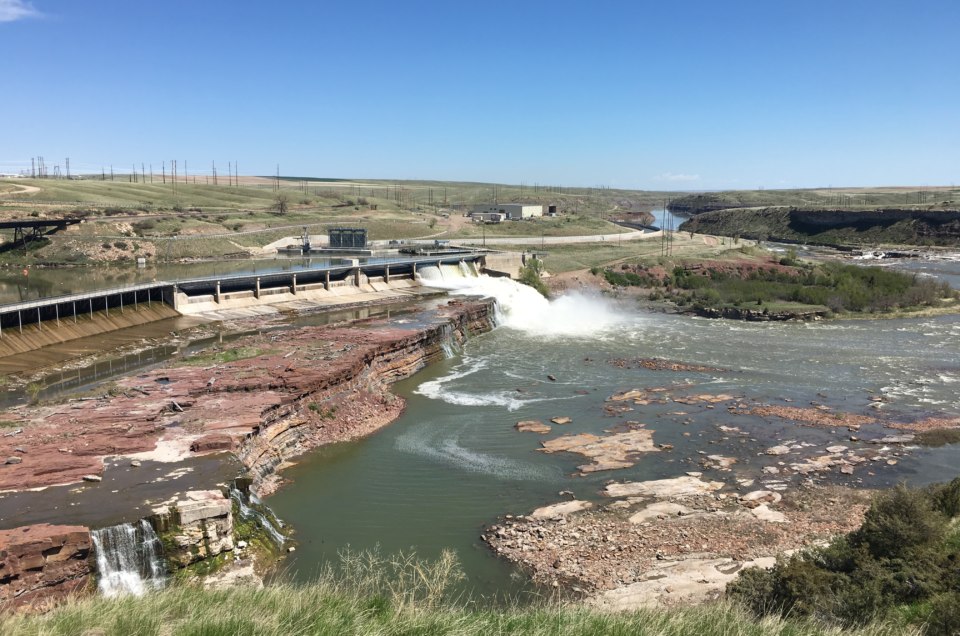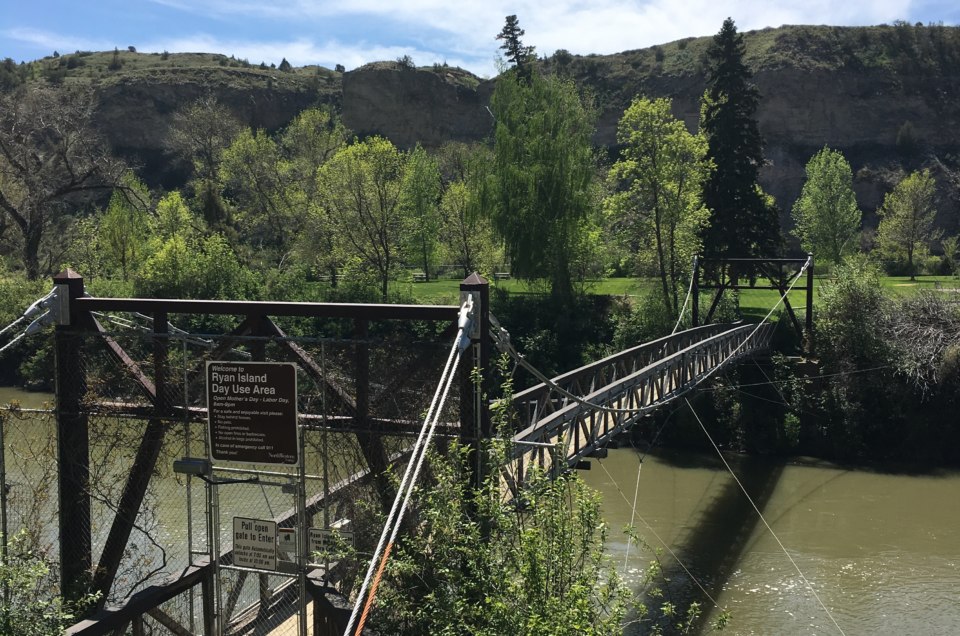 Content Produced in Partnership with Central Montana
Great Falls, in Central Montana, really does have it all. From world class hiking trails and stunning waterfalls, to cutting edge art galleries, delicious food and cool new breweries; you'd be hard pressed to fit everything on your to-do list in one weekend trip. But don't worry, Great Falls is perfect for exploring multiple times throughout the year. Here's how we'd plan an action-packed trip to Great Falls:
Where to Play (the most important stuff!)
Lewis and Clark Interpretive Center
 Start your Great Falls trip here, where this riverfront center provides a unique historical background, before you explore the trails and photograph the waterfalls. The Interpretive Center paints the picture of Lewis and Clark's trip across the American West and shows you what life was like before modern technology.
Giant Springs State Park
Continue your Lewis and Clark guided trip by visiting Giant Springs State Park. The area was first discovered and recorded by Clark in 1805. Pack a picnic and plan to spend a few hours exploring this natural wonder. Flowing over 156 gallons of water per day, it's one of the largest fresh water springs in the country and its easy to add on a visit to Rainbow Falls while you're there. Bird and fishing fans will find they never want to leave.
River's Edge Trail
Grab your bike (skates or just your running shoes) to explore the paved urban trail that runs over 57 miles along the Missouri River through Great Falls. If being in the water is more your thing, rent a paddleboard from Bighorn Outdoor Specialists to see the city from waters view.
Paris Gibson Square Museum of Art
Located in downtown Great Falls, explore this historic building via contemporary art. The building was originally the home of the first high school in Great Falls back in 1896 and was placed on the National Register of Historic Places in 1976. One year later, the Paris Gibson Square Museum of Art was formed and now displays folk and modern art by artists in the area. The outdoor sculpture garden is a favorite by Instagrammers, too.
C.M. Russell Museum
Get to know America's cowboy history through the eyes of famed American West cowboy painter Charles Russell. His watercolor paintings are some of the highlights in the museum, as well as his log cabin studio. Our favorite part might just be the children's Discovery Center, a newer addition to the museum. In Northeast Montana there is actually a C.M. Russell Wildlife Refuge and if you want to extend your trip, we highly suggest a visit.
Where to Stay
Hotel Arvon
Traveling with your family? This is the spot for you. The suites on the second floor offer full kitchens and living rooms with a private king bedroom for the parents. Beyond the lush accommodations, this historic hotel is rich in history, and the new modern art that lines the walls gives it a cool, hip vibe that, interestingly, mixes old American West style with new fresh designs.
Where to Eat
Crooked Tree Coffee and Cakes: Great for a light breakfast before you head out for the day to explore.
Mighty Mo Brewing Company: Order a pizza and a pint (or two pizzas and a pint) at this downtown Great Falls brewery. You'll be impressed with both and might even plan a second visit during your trip.
Candy Masterpiece: Sweets lovers rejoice. With over 20 different flavors of fudge, this is one stop that will satisfy everyone in your group.
Electric City Bistro: Serving locally sourced breakfast, lunch and dinner. This is the spot to grab that picnic lunch before heading to Giant Springs State Park. Might we suggest the deli sandwich box lunch to go or one of their specialty salads.
Bert & Ernie's: For a fun date night out, head to Bert & Ernies and order a few of the small plates to share. Our picks are the zesty wings, poutine (obviously), the Jamaican wonton cups and the steak gaucho. Or if you're really hungry, order two of their specialty burgers, like the truffle burger or the cottage burger (with bacon, spinach, jalapeno, provolone, fried egg and sriracha aioli sauce), to split. The favors will light up your mouth, so wash them down with a pint of local Montana beer.
Sip N Dip Lounge: Mermaids in Montana, need we say more? Grab a fruity cocktail at the Tiki Bar and watch live mermaids while you sip. If mermen are more your thing, make sure to visit on Tuesdays. J
Have more time? Make a big road trip out of your Great Falls vacation. We suggest a night or two in Fort Benton and then loop back around to Choteau, which has several museums, natural areas and dinosaur history that will make your Central Montana trip complete.
Other Voices you might like