Go Local: How Travel Changes You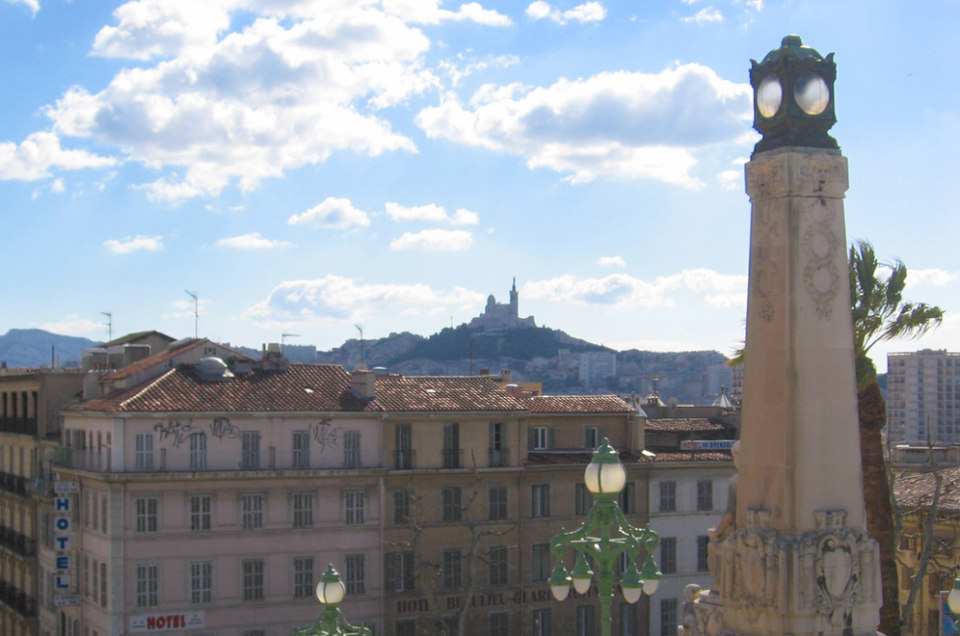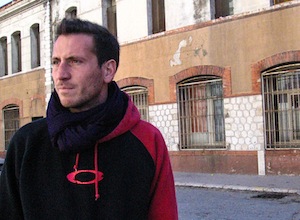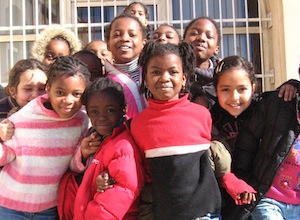 Airbnb's newest campaign talks about the power of travel and how it can transform our perceptions of the world and our place in it. We asked 15 bloggers to share their own tranformative travel experiences. Kristin Luna from Camels and Chocolate Travel Blog shares her's below:
The first time I ever stayed with a complete stranger was in 2006. I was living abroad following college and completing a post-graduate program in Denmark that included research assignments all over Europe. My classmate Helle and I chose to go to Marseilles, but didn't have a lot of funds with which to work (we were students, after all). So we hopped on the Internet and found an online community (now defunct) where locals allowed others to come into their houses and stay for free.
We lucked out on our very first attempt; Vincent was a true gem. Not only was he dashingly handsome in a way only a tall, lean, dark-haired Frenchman can be, but he had a kind, gentle spirit that matched his exterior beauty. He collected Helle and me from the train station in Marseilles and transported us 25 minutes outside of town to the olive plantation on which he lived. Sure, at the time, people thought we were crazy. This was before social media was the norm—Facebook and Myspace were still in their infant days—and we had no way to verify that Vincent wasn't, in fact, a murderer, other than to read a few reviews past guests had left for him (all glowing, of course).
We spent the next few days being shown Vincent's Marseilles and introduced to others who could help us complete our thesis project on gentrified communities. Going into the trip, we did not hear favorable things about Marseilles from anyone, yet we couldn't have adored it more. Sometimes having a local's perspective, not to mention guidance, is all one needs to fall in love with a city.
The next week, we found ourselves in Corsica where another Frenchman, this time much older and married with grown children, offered us his guesthouse. There, we were studying the liberation movement of the island's militant group, the FLNC, and once again, our host was the link we needed to get insider access to the community. When our project was complete, he sent us up to his son's home on the peninsula north of Bastia to stay for a few days of disconnected relaxation.
The rest of my year in Europe would follow suit: I'd find a local who could host me, whether on a spare bed or couch or sometimes even my own private room. This style of travel carried over into my mid-20s. Whenever I'd build up a bit of a savings fund, I'd spin the globe, pick a destination and buy a ticket. I began to live for these impromptu trips, staying with others, the more unique the accommodation, the better. Whereas when I was traveling abroad in college I was always bunking in hostels—which is its own kind of character building, but you tend to meet fellow expats rather than those who live in the country you've visiting—I began to thrive on the travel experiences I was getting through staying in other people's homes (sometimes with them, sometimes without). In a sense, they were more rewarding, more fulfilling, less touristy and more enriching.
It helped me overcome fears, too; growing up, I was so painfully shy I would wait in the car when my mom dropped me off at school until no one was going in so as not to have to interact with my peers. Traveling in general—let alone traveling where you're inserting yourself into a situation full of strangers—left no room for timidity.
It also taught me to be more adventurous. Had I not stayed with a local in Iceland, for example, I'm pretty certain I would have never tried hákarlon my own. (Don't know what that is? I challenge you to look it up.) It's also the much-needed history lesson I didn't get in school, having received a liberal arts-centric education, heavy on English and writing and even math, but lacking on other countries' rich pasts.
Sometime after I adopted this style of travel, Airbnb was born. At the time, I was living in San Francisco, where the community marketplace is based, so I think I found out about it earlier than most. It didn't take long before my husband and I were frequent users. We've booked with the service all over the United States—from Charlotte to Birmingham, New York City to San Francisco—and planned this summer's big European adventure around where we could find Airbnb lodging. I've even become e-penpals with a former host or two, though we've never actually met offline.
Do you have a travel story that tranformed your life? Share your story using hashtag #AirbnbViews. See the campaign and find your next adventure at Airbnb.com/Views
In each Airbnb home we've stayed, the host has always left us some sort of token of his or her hometown: sometimes it's a bottle of wine, other times it's a local cheese specific to that region or basket of homegrown fruit. That hospitable feeling is what I live for on the road, and recently we wanted to experience it from the other end—to show travelers what we love so much about our home base of Nashville—so we decided to become Airbnb hosts ourselves. I can't wait to see what sort of enriching experiences the other end of that equation provides us.
These days, I spend my free time creating wishlists and bookmarking places I hope to someday go. Airbnb is an escape for me, a source of inspiration, and staying in actual homes in unique neighborhoods I wouldn't have otherwise discovered has helped me regain that curiosity that I once lost staying in characterless hotel after characterless hotel.
In partnership with Airbnb. "Book a home. Get a unique view of the world." Watch the Airbnb video here.
Other Voices you might like