10+ Free (and Almost Free) Things to Do in Pensacola This Wintertime
Get off-the-beaten path on two wheels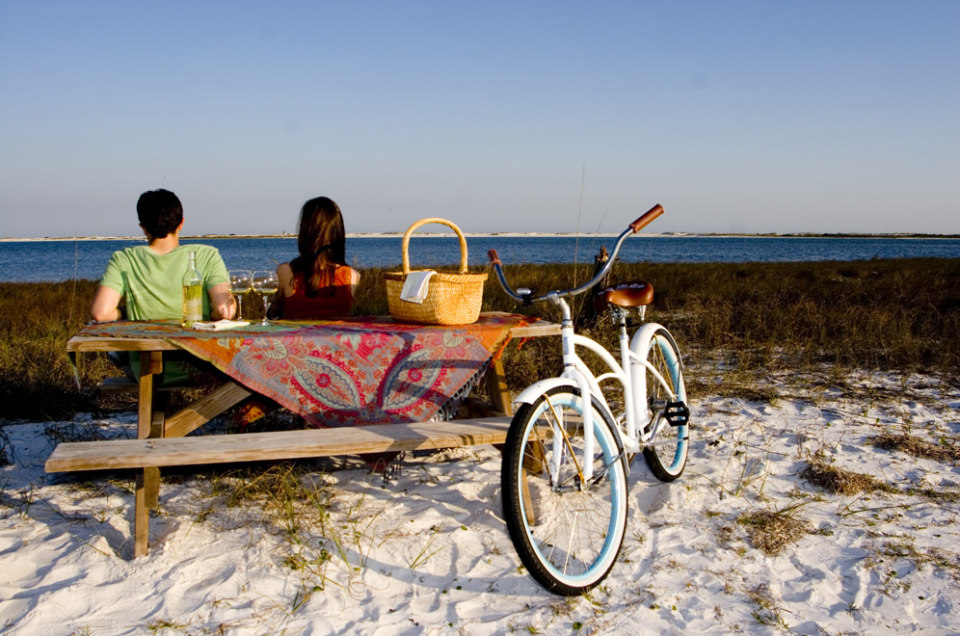 Get off-the-beaten path on two wheels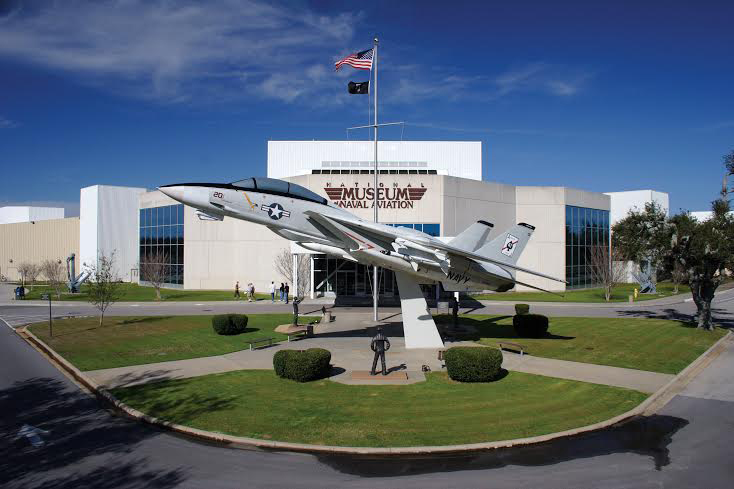 Military history in the making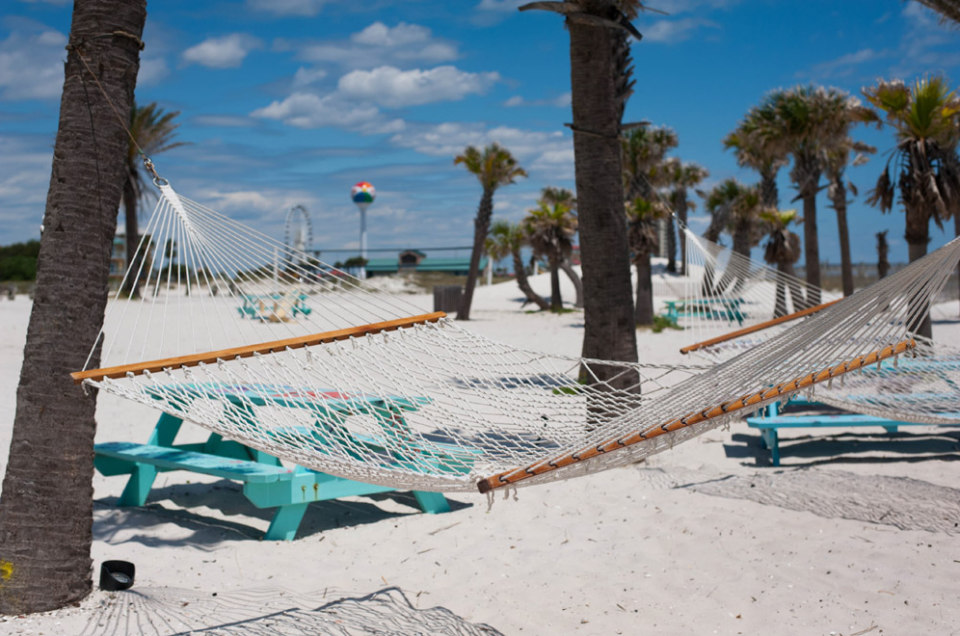 There's nothing like having your own private beach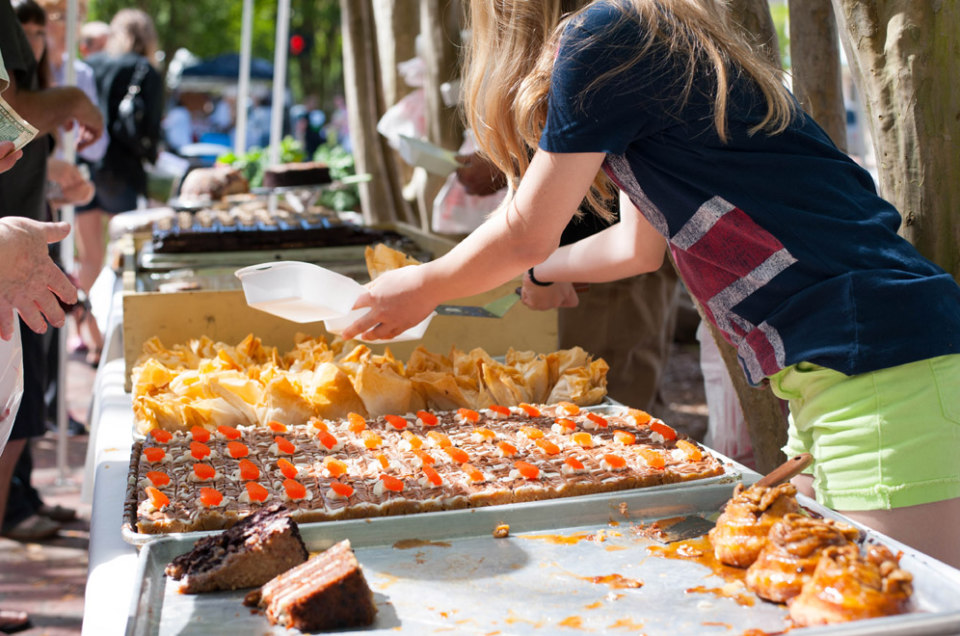 Taste local delicacies at the Saturday Market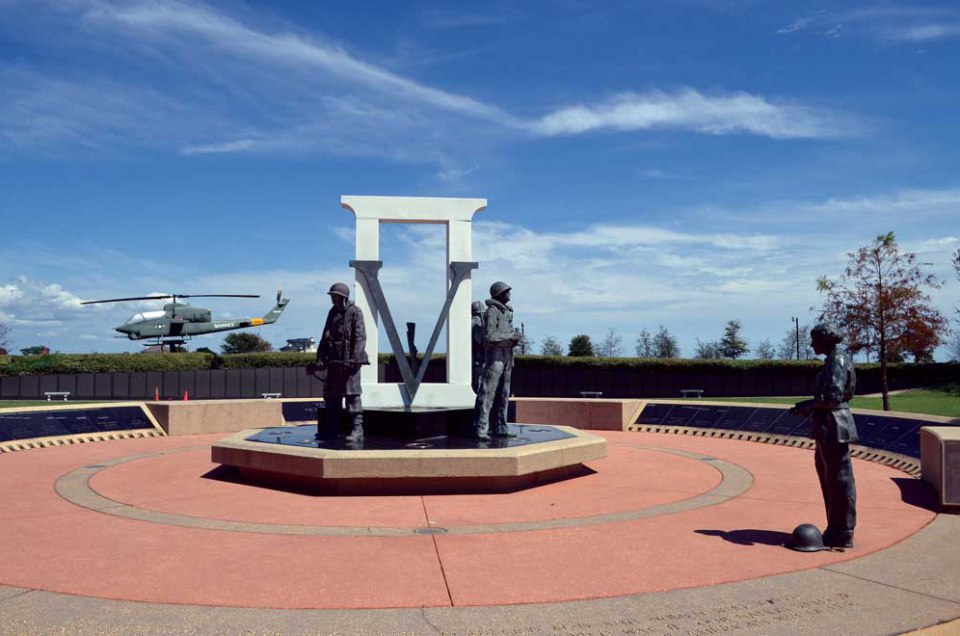 Vacations are a time to treat yourself. But with the holidays rolling around and the unavoidable expenses adding up, money invariably feels tighter.
Fear not! You don't have to skimp on your much-deserved R & R this December because Pensacola is actually a very affordable and accessible getaway, especially compared to Florida's more publicized, touristy locations. With million dollar views that won't break the bank, forgo the overindulgent guilt this season and give yourself the gift of travel. And if you can treat yourself while saving a few bucks, all the better.
1. Sprawl Out on White Sand Beaches
With emerald waters that look all too inviting, cozy up on the sand to work on your tan or splash around in the Gulf of Mexico, Santa Rosa Sound or Big Lagoon, there's no shortage of spots to veg out. Bonus: get there at sunset or sunrise for the best photos.
2. Get a History Lesson at the Naval Aviation Museum
The largest naval museum in the world, over 150 fighter jets and war crafts from WWII, Vietnam and beyond are on display along with flight simulators and IMAX videos. The best part? You can experience the thrill of flight completely for free.
3. Walk the Great Florida Birding and Wildlife Trail
Part of Florida's Fish and Wildlife Conservation efforts, this 2,000-mile, self-guided highway connects 515 birding and wildlife sites throughout the Sunshine State. In the Panhandle section, keep an eye out for the world's largest population of Red-cockaded woodpeckers, Winter Wren, Horned Lark, the American Black Duck, and the Dark-eyed Junco.
4. Eat Your Way Around Palafox Market
Saturday's weekly farmer's market, taste locally grown fruits and veggies and peruse handmade wares from artisan vendors. With both a food and arts and antique section, it's a great place to do all your souvenir shopping, while snacking and listening to live music.
5. Explore the Local Art Scene at Quayside Gallery
One of the oldest and largest member-owned art galleries in the U.S., Quayside has been called the best free show in town. Part of the Pensacola historic district, the building itself is landmark, but inside are prominent displays of works made out of clay, glass, fiber, precious metals, wood, oil, watercolors, photography, inks, and mixed media.
6. Become One With Nature at the Gulf Islands National Seashore
The nation's longest stretch of protected seashore, you can swim, bike, snorkel, fish, boat, camp or hike in this pristine natural area. Walk the historic Andrew Jackson Trail, the first road connecting East and West Florida or explore scenic Fort Pickens.
7. Tour Downtown By Bike
For just $10 a day, you can rent bikes from Emerald Coast Tours to explore the cityscape and waterfront on two wheels. Cycle through the historic neighborhoods at your leisure, or peruse the area on foot by joining one of their free walking tours full of legends, tall tales and even ghost stories.
8. Get Introspective at Veterans Memorial Park
A must-see for history buffs, Veteran's Park has memorials and statues dedicated to every major conflict from WWI to present day's War On Terror. Each exhibit offers a moving tribute to the heroes among us, but be sure to visit the Wall South, the nation's only permanent replica of the Vietnam Memorial outside the capitol.
9. Go Back in Time with a Tour of the Colonial Village
As America's first settlement, 27 homes in the Pensacola area are on the National Register of Historic Places with 11 of those open to the public. A treasure trove of artifacts from early Americana, tickets to the Village are are just $8 and include a guided tour.
10. Try a New Sport: Disc Golf at Shoreline Park
A crossover between Frisbee and golf in which discs are thrown at a target, disc golf is quickly gaining popularity in America for its accessibility and low barriers to entry. The Sunset Course in Pensacola has 18 holes set in picturesque Shoreline Park.
11. Get the Best View of the Bay at Fort Barrancas
Sitting on a bluff overlooking the Bay, you can tour the Spanish-designed Fort Barrancas to see where the cannons and artillery guarded the coast. Climb the hilltop fortification to appreciate both the military ingenuity and the peaceful water lapping the shore for an impressive waterfront pano.
12. Make Your Own Geocaching Treasure Hunt
An adventure in your own backyard, geocaching is an addictive hobby in which visitors use their GPS to uncover "caches," gifts or knick-knacks hidden by other players. Pensacola actually has four official geocaching trails where you can channel your inner Ponce de Leon, mark your finds on a Passport, and even earn rewards for completing various segments.
Other Voices you might like