Sevierville is for Families
Kids will love the seven-mile horseback ride. Photo credit to Lindsay Ferrer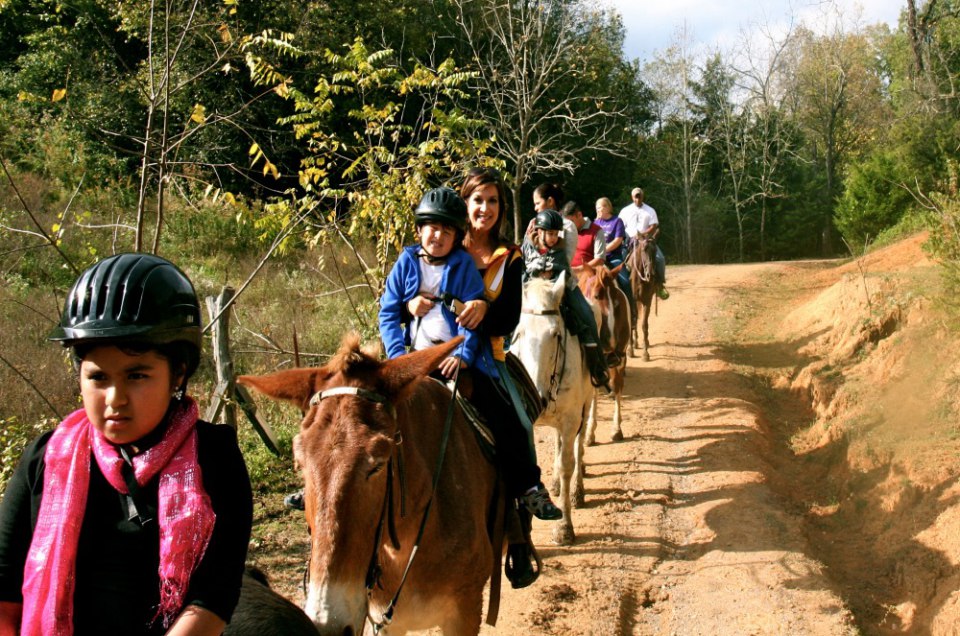 Kids will love the seven-mile horseback ride. Photo credit to Lindsay Ferrer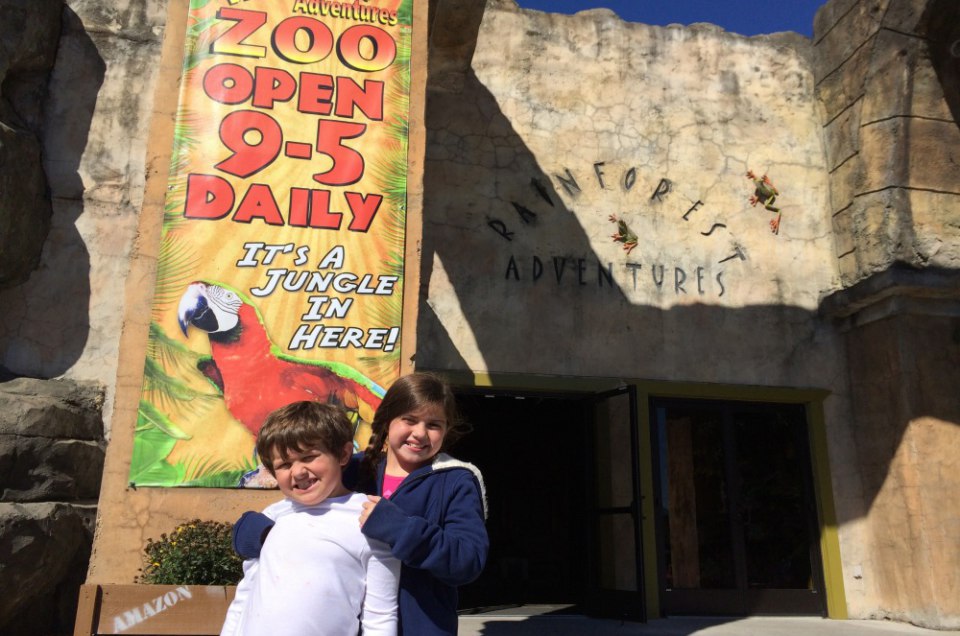 You can find nearly 600 animals in Rainforest Adventure. Photo credit to Lindsay Ferrier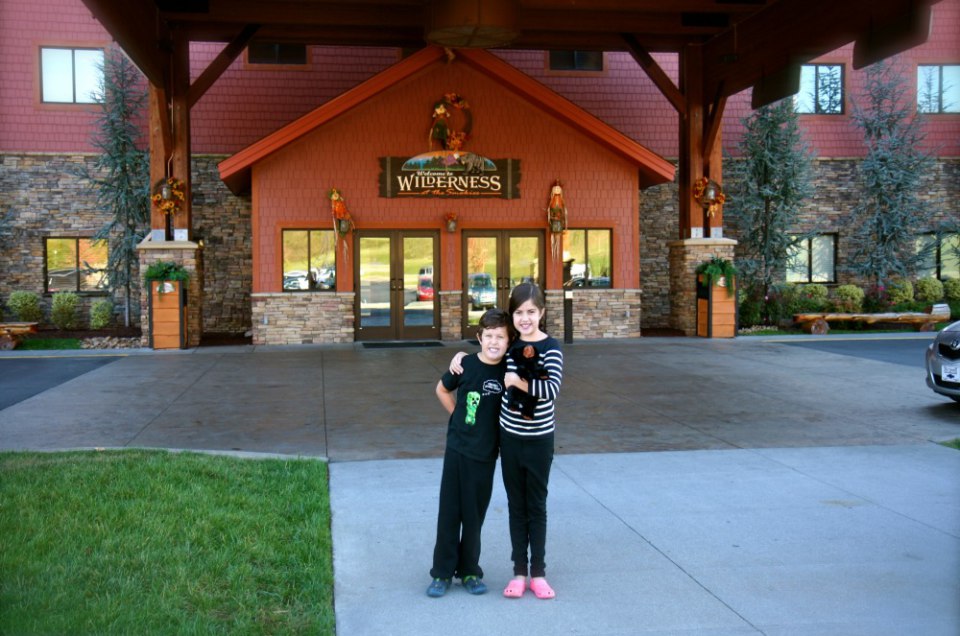 Test out the water slides in any season. Photo credit to Lindsay Ferrier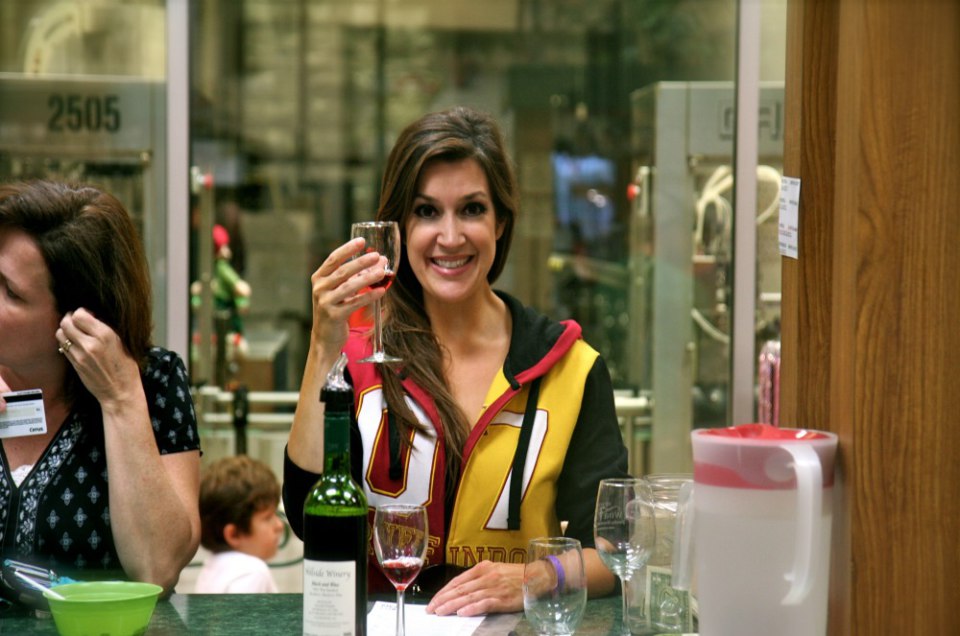 After the horseback ride, parents can opt to enjoy a glass or two at the Hillside Winery. Photo credit to Lindsay Ferrier
If you live within driving distance of the Great Smoky Mountains, you're probably familiar with the tourist meccas of Gatlinburg and Pigeon Forge. Both East Tennessee towns have plenty to offer vacationing families, from Ripley's Aquarium to skiing on man-made snow at Ober Gatlinburg to the popular Dollywood theme park.
But have you heard of nearby Sevierville? Located over the border from Pigeon Forge, this historic town is just a short drive from Gatlinburg and Great Smoky Mountains National Park – and as we discovered, a great option for families looking to get the most out of their vacation budgets.
Driving in from Nashville on a recent Saturday morning, we checked in to Sevierville's enormous (and enormously popular) Wilderness at the Smokies Waterpark Resort. We didn't tell the kids that the resort has both indoor and outdoor waterparks (the outdoor parks were, of course, closed for the season), so they were absolutely ecstatic when they spotted the indoor waterslides looping in and out of the walls of the resort.
Honestly, I can't imagine a better affordable lodging option for families visiting the Smokies. The resort rooms are spacious and include a stove (you'll have to bring your own cookware, dishes and utensils if you plan to use it), kitchen sink, microwave, and refrigerator, and include admission to the waterpark. Also on-site is a large indoor family entertainment center, a miniature golf course, a three-story indoor ropes course, and several restaurants and snack bars so you really never have to leave.
Although we had a jam-packed weekend, we ended up scheduling trips to the indoor waterpark both days because the kids loved it so much. There were four waterslides ranging from a family-friendly raft ride to a terrifying speed funnel and an elaborate play area for younger children, a fantastic wave pool, an indoor/outdoor pool and spa, and the unique Smokies Surf Rider, which allows you to bodysurf on a perpetual five-foot wave, which was like nothing I've ever seen before. Although our stay was during a very busy weekend, I was thrilled that the lines for the slides were all short or non-existent. We went down the slides many, many, MANY times and we all had a blast.
With all our resort had to offer, it is a small miracle that we managed to leave at all. However, we were determined to see as much of Sevierville as we possibly could in two days. Our first stop was at Adventure Park at Five Oaks for a six-mile horseback ride through the foothills.
Although my ten-year-old daughter is a pro on horseback, my seven-year-old son's expertise is limited to carnival pony rides. I was pretty sure he wasn't going to be up for a six-mile solo ride, so I was thrilled that the guides let us ride together on a large, easygoing mule named Jack. They typically only allow three to five-year-olds to ride double, moreso because of the size of the saddle needed than because of weight, but even then riding double depends on availability of horses, so if you have smaller children who aren't ready for a solo ride, make sure they have a horse available for you before you go. I've been on trail rides where my seven-year-old would have done fine alone, but this was not one of them. It included several steep hills and drop-offs, and my son probably would have had a mini freak-out if I weren't guiding his horse for him.
Overall, we really enjoyed the hour-long ride, which was picturesque and gave us some lovely views of Sevierville. Adventure Park also has a popular two-hour zipline tour and a ropes course. Parents and children can technically ride the zipline together (as long as their combined weight doesn't exceed 275 pounds), but it's probably better for older children unless your kids are really adventurous and not afraid of heights.
Since the stables were right next to one of Sevierville's most popular wineries, we stopped by after our trail ride for a quick refresher. Hillside Winery, one of five wineries on the Rocky Top Wine Trail, invites enthusiasts to collect a passport to be stamped at each of the five locations. Three stops will earn you a free wine glass or go to all five for an additional gift. Although we noticed plenty of people at Hillside taking advantage of this fun (and free!) opportunity, we didn't think the kids would be up for four more winery visits. After tasting a few varieties, we bought a bottle of Hillside's popular Black and Blue Wine and made a hasty exit, complaining kids in tow. We had a delicious dinner, (See my Sevierville restaurant recommendations here!) then headed back to the waterpark for some nighttime swimming fun.
On Sunday morning, we were off to Scenic Helicopter Tours for a birds-eye view of Sevierville and the Great Smoky Mountains. The perfect outdoor adventure for families, this was the centerpiece of our weekend and you can read all about it here.
Once we were back on the ground, we caught lunch and headed over to Sevierville's Rainforest Adventure. You wouldn't believe it from the outside of the building, but this mostly-indoor zoo houses more than 600 animals and 130 species, many of which you've likely never seen before. There were Coatimundi and Egyptian Spiny Mice, Mata Matas and Degus, Death Head Cockroaches and Green Tree Monitors. Most of the animals were very active within their enclosures and had our children entranced. They loved seeing so many new creatures, and we spent far more time at this little zoo than I thought we would! Rainforest Adventure is perfect for a rainy day and will satisfy all ages. Be sure to check the show schedule before you go because we just missed the only one happening on Sunday. Luckily, the zookeeper let us hold a tarantula in consolation!
As you can imagine, we were fairly tired by this point, which meant only one thing – back to the waterpark! For two hours, we bodysurfed, wave jumped, swam, tubed, and rafted until I was ready to pass out from sheer exhaustion.
We had a wonderful time with our children in Sevierville. What I love most about the town is that it's an all-seasons destination. Sure it's beautiful (and crowded!) in the fall, but I'd love to spend time at the indoor waterpark in the dead of winter. Spring is the perfect season for ziplining and mountain hikes, while summer means swimming outdoors and keeping cool in the fresh mountain air. We can't wait to come back!
Sponsored by Sevierville.
Other Voices you might like