5 of the Best Eats in Panama City Beach
Photo credit: Sandi McKenna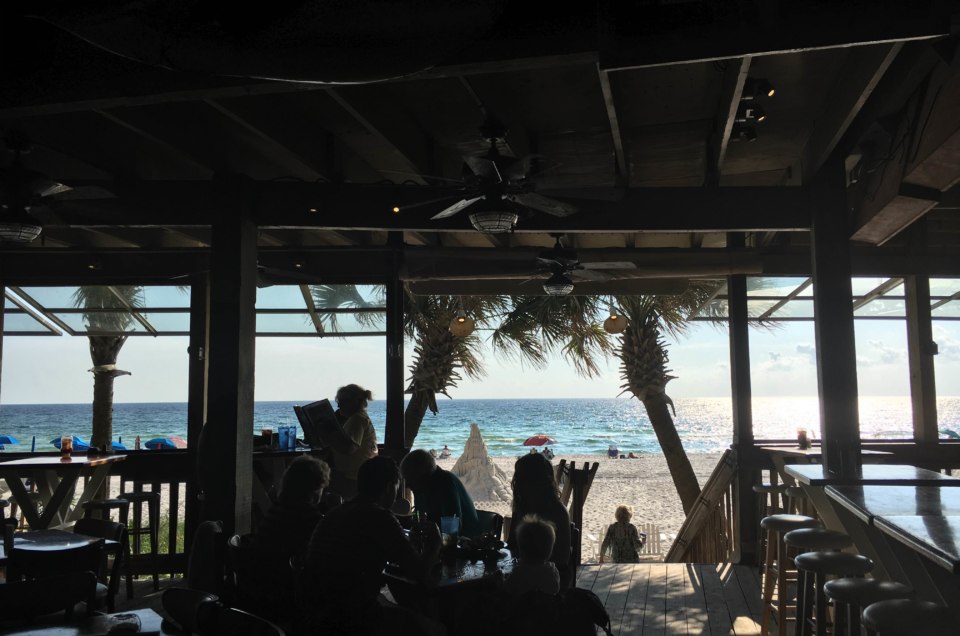 Photo credit: Sandi McKenna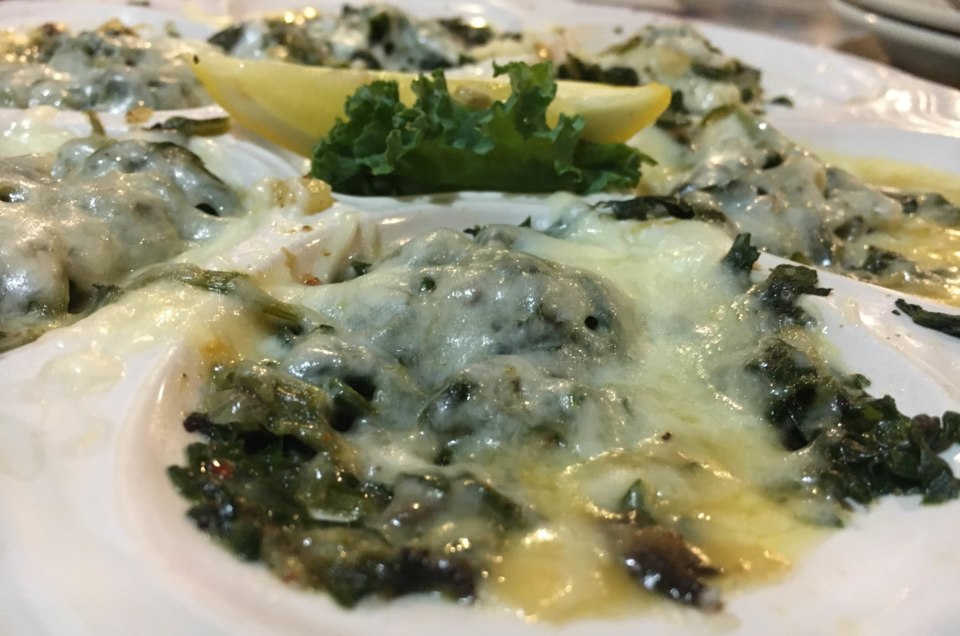 Photo credit: Sandi McKenna
Without a doubt, one of the best parts about visiting the beach (besides the sun and surf) is the fresh seafood. Located on the Gulf of Mexico, Panama City Beach's shores have prime real-estate for all the oysters, shrimp, and fish you could dream of trying during your trip. Even better, nearly all of the restaurants offer laid-back, open-air seating right along the beach.
From freshly-baked donuts to perfectly fried oysters, PCB is the ideal destination for beachgoers who love fresh seafood at unbelievably affordable prices — and don't want to miss a second of the fun to be had soaking up the sun.
Schooners
5121 Gulf Drive
I love fresh fish. I especially love fresh grouper. Couple that with an amazing view and I am one happy diner. I indulged in fried grouper with French fries and coleslaw. Schooners hit it out of the park on this one. The grouper was crisp, not a trace of oil, and tasted as if it had come off the boat that morning. I savored every morsel while looking out over the white sand beach and turquoise blue-green Gulf of Mexico.
FireFly
535 Richard Jackson Boulevard
In the middle of the dining room stands a life-size oak tree adorned with tiny lights. It had me reminiscing about summers growing up and how at dusk the fireflies (or lightning bugs as we called them) would illuminate the darkness like magic. The table was set with crisp, white linens and our server was knowledgeable and attentive. Dinner was extraordinary. After a morning of indulging in donuts, we decided to skip the appetizer and go right for the entrees. We ordered crispy potato crusted salmon, with Carolina gold rice grits, spinach, and vermouth scented sauce soubise and sautéed gulf grouper, shallots, fresh corn, grape tomatoes, sherry cream and a haystack of crispy, delicate potatoes. Both dishes were outstanding. Next time (yes, there will be a next time!) I plan to have room for appetizers and dessert.
Thomas Donut and Snack Shop
19208 Front Beach Road
Frequented by locals and tourists for more than 45 years, Thomas Donut & Snack Shop is a quintessential to any Panama City Beach morning. While it's called a donut and snack shop, it has everything from biscuits and gravy to hot wings to burgers and shakes. The donuts live up to the hype. They have dozens of donut flavors, textures, and combos to choose from, but the peaches and cream donut I ordered melted in my mouth. It was light as a feather and filled with a dreamy, creamy peachy-custardy combo.
Hook'd Pier Bar & Grill
16201 Front Beach Road
Located on the deck of the Russell-Fields Pier, just steps from the beach's sugar white sands, Hook'd dishes up fresh, local coastal cuisine. And, they're family friendly, pet-friendly, and, well, just all around pleasant folks. Don't let their relaxed vibe fool you because the food is as top-notch as the service. Try the Pow-Pow Shrimp (large fried shrimp rolled in creamy, spicy, sweet sauce) for starters. If you're anything like me, I never miss an opportunity to order tacos, especially if it involves the fresh catch of the day. The fish (with mango pico de gallo, beans and rice) was fresh as promised and paired perfectly with that spectacular coastal view.
J. Michael's
3210 Thomas Drive
We took a sunset sail with Paradise Adventures (which I highly recommend) and decided to get a bite to eat post sail. We heard great things about J. Michael and it was in the neighborhood, so we thought, "Why not?" The parking lot was packed — a good sign that dinner would be delicious. After a couple of hours of sailing and salt air, I was famished. Our delightful server had barely reached the table, and I had already placed my order for an appetizer of Oysters J. Michael: a half dozen baked oysters, blanketed with fresh spinach, mushrooms, onions and their secret blend of cheeses and spice. For an entrée, I went with the J. Michael Shrimp, a signature dish with shrimp and a creamy, spicy curry sauce served over rice and accompanied by garlic bread. Needless to say, from service to flavorful fare, I left satisfied.
Sponsored by Visit Panama City Beach Tourism.
Other Voices you might like