The Sand and Surf of Panama City Beach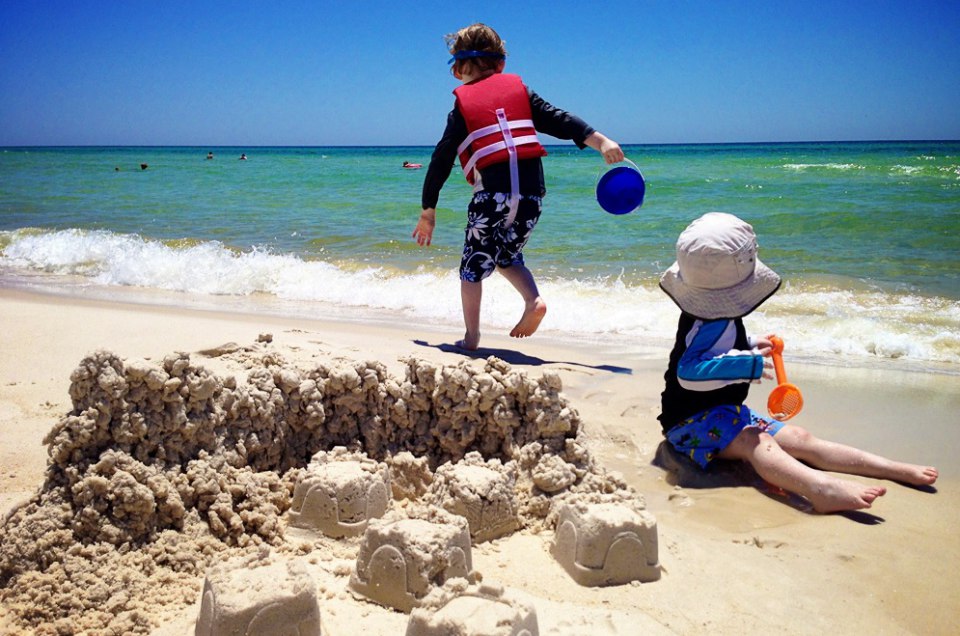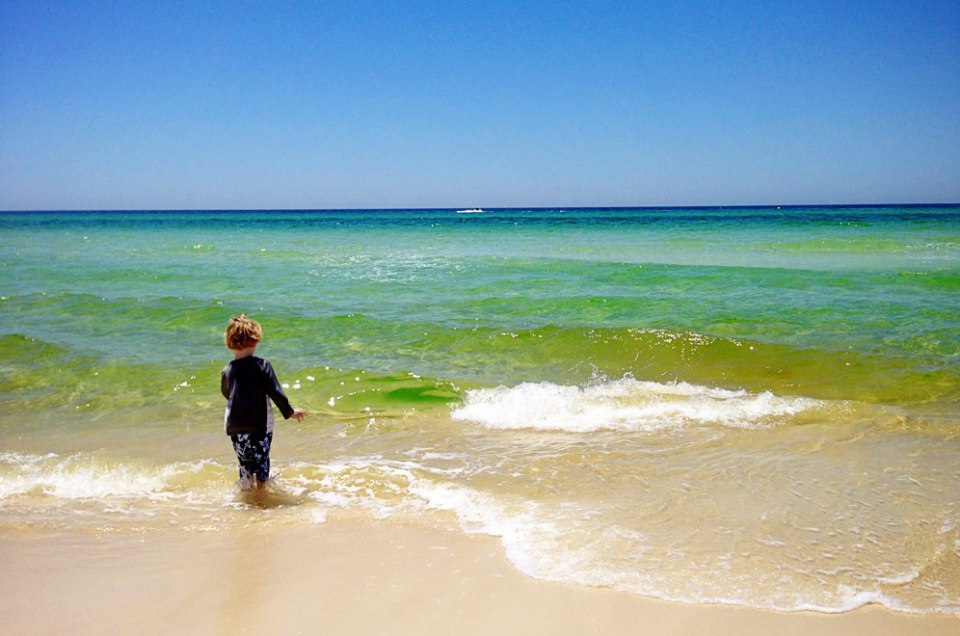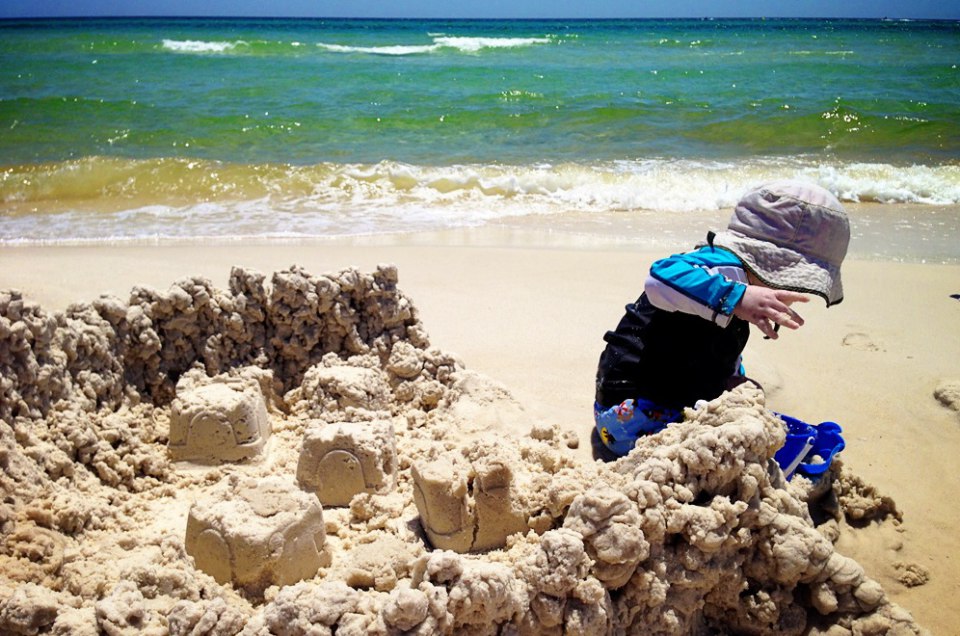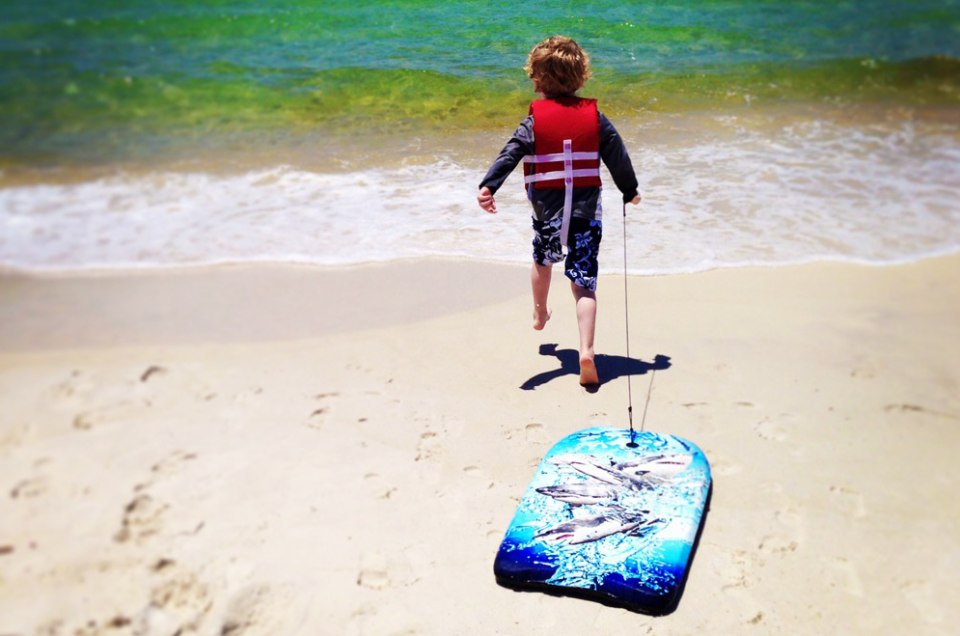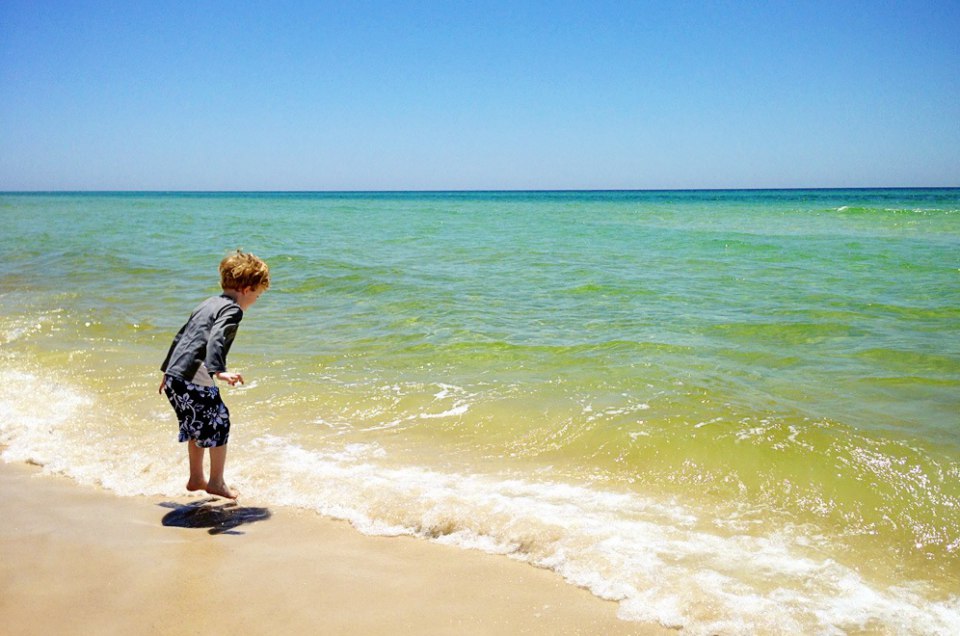 I watched as my son ran straight for the ocean, his feet kicking up the sugar-white sand as he flew past me to get to the emerald water first. He'd never seen such white sand before. I'd never felt such soft sand between my toes. He had his boogie board; I had his baby brother, our buckets and shovels, and we were both checking things off our summer bucket list.
It was time to dive into a few of our favorite warm weather activities in Panama City Beach.
We waded in just past the shoreline so my oldest son could catch a few waves. I tried to help him on his board, but with the baby on one hip and only one hand free it wasn't easy. My son couldn't decide if he wanted to stand up and surf (not a great option on a boogie board) or just ride the waves on his stomach. In the end he caught a few small waves to shore, but the best part was being knocked over and jumping waves with his baby brother and me.
The sun was high, but our rash guards protected us as the sun crept to its noonday peek. I plopped the baby down in the sand so he could dig, while my older son ran back and forth with his bucket collecting water. I began to carve out a moat to build our sand castle around. Dribble castles are a family favorite and easy for little hands to do, so we started with a dribble wall and a few bucket towers. Pretty soon it looked like we were excavating the lost city of Atlantis, and somehow the baby was trapped inside. Waves lapped over his legs as the tide slowly rolled in. He squealed with a mix of glee and fright when the cool waters hit him, but was sad when the water retreated back into the ocean.
Sand castles and boogie boarding isn't all we could do on the beach that day. If the wind had been a little stronger we could have pulled out our kite, or if the baby was bigger we could have had a body surfing contest, swam laps, or gone on the hunt for fish. Devil rays frequent the waters of Panama City Beach, as well as dolphins. I've never seen them while standing in the water, only from a boat or helicopter.
I dug my toes in the sand one more time as I stared off into the light blue waters that melted into turquoise and deep emerald green the farther out I gazed. The baby was getting fussy. It was past naptime, but we'd had too much fun to stop. We rinsed off as much sand as possible, packed up our buckets, shovels and boogie board and waved goodbye to the sea.
My son dragged his feet as we retreated back to our condo. He was sad to go. A boogie board can only get you so far in a hotel room, but can be the start of an adventure when on the beach. He only had a few hours to wait until he could cruise the open sea again. As long as he didn't go past his waist and could always see mom in her sandy dribble castle, that is.
Other Voices you might like