An Adventure Lovers Dream Trip: Sun Peaks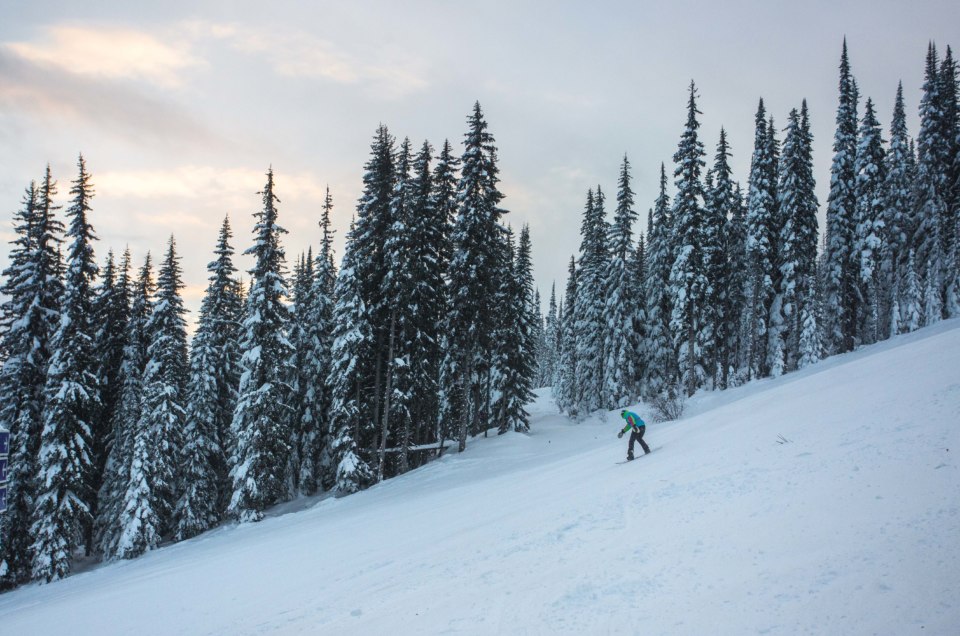 We arrived mid-afternoon to a winter wonderland. The lakes were frozen over and we passed horses, sheep and trees covered in snow. The roads were easy to navigate but you could feel the crisp air outside every time you touched the window. The car fogged up often, but it wasn't long before we were at Sun Peaks Resort.
We'd been anxiously checking the weather in anticipation of our trip and the whiteout the days before we arrived made for some epic conditions on the mountain. Mounds of fresh powder and a snowy dusting everywhere you looked made for one gorgeous photo opportunity after another.
We started laying out our plan of attack. Mornings would be for skiing and snowboarding. Afternoons would be for snowshoeing, ice skating and cross country skiing. We'd fill our bellies with chili and hearty dishes, washing down our meals with wine and hot chocolate in between adventures. And despite the incredible cold spell, we would bundle up and enjoy at least two outdoor activities a day.
Snowshoeing allowed us to go deep in the forest and through the trees in a way that skiing couldn't. We strapped Kid Augustine to our chests and headed off through the snowshoeing trail. It was her first time making snowballs (and although her throws were more like drops, it was cute nonetheless). She was so excited by all of it that she fell asleep. I don't blame her, it's exhausting having that much fun.
After snowshoeing, we rented a sled and took her on a few laps around the village trail. A few dogs showed up (with their owners) and she was on cloud nine. First the sledding and now dogs- best day ever.
After the kiddo went back inside for her afternoon nap, I headed out for one last run of the day. It's amazing how beautiful the sunrise and sunset are at Sun Peaks. You always have a good view of the sun dipping below and rising above the tree line.
Until next time, Sun Peaks. We can't wait to get back.
Check out Vagabond3 for more Sun Peaks adventures…
In Partnership with Sun Peaks Tourism.
Other Voices you might like