Seize the day with The Amazing Race's Phil Keoghan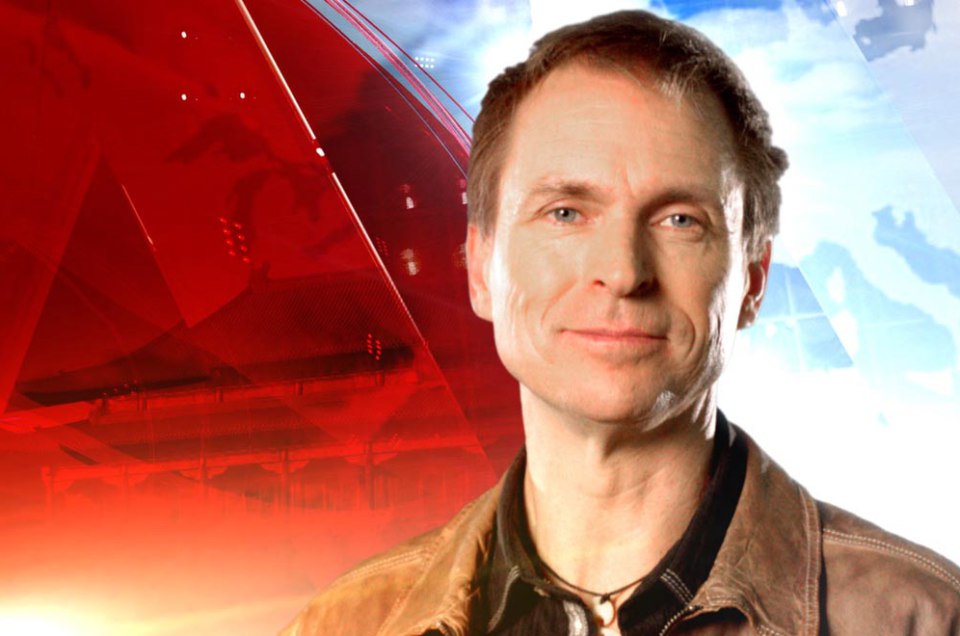 If the world was ever to appoint an ambassador, Phil Keoghan would be a worthy choice. The handsome New Zealand-born host of the multi-Emmy winning TV series, The Amazing Race, is a strong believer in the benefits of travelling, as an enriching experience for mind, body and soul.
As the man who greets competing teams after each leg of a race around the world for his hit show, now in its eighth season, he has practices what he preaches. His passport is a mass of stamps. To date, Keoghan has visited more than 100 countries. Last year alone, he traveled more than 465,000 miles. And you know what? He still absolutely loves exploring new places – despite the fact that he had just two days off during that time and rarely saw his home in Los Angeles, which he shares with his wife Louise and daughter Ellie.
When he's not travelling for The Amazing Race, he's working on other things – penning books, motivational speaking gigs, and indulging his passion for diving. He is also host of No Opportunity Wasted, a TV show aired on the Discovery Channel in the United States, that puts into motion the principles outlined in his book of the same name (published by Rodale Press). It's Keoghan's hope to spread the word on how to turn wishes into realities. His philosophy is to think big, dream large and ditch the excuses.
These aren't just idle inspirations. Keoghan has tested his limits all of his life. He's done some novel things as he's pushed his boundaries. He's enjoyed a five-star dinner atop an erupting volcano in Stromboli, Italy, broken a world record for bungee jumping, and dived the world's longest underwater cave.
This quest for adventure began in earnest when he was 19 years old. After he had a near-death experience while diving, he compiled what he calls "a list for life" – things he wanted to do before it really was a time to die. If it was his time, he wanted to leave the planet having done all the things he wished for. Now he's encouraging others to do the same by talking stock of their lives, asking what it is they want out of life and then compiling their own list. Asks Keoghan," If you don't know that, then how can you possibly go and live the biggest possible life you can?"
There's so far more to Phil Keoghan than we ever see on TV, as I had the chance to discover when I interviewed him during a visit to Toronto to promote The Amazing Race. He's truly one of the kindest and more inspiring people you could ever hope to meet. Talking with him, it's clear very quickly just how passionate he is about life and about travel. And did you know that he has a remarkable Canadian connection? Read on to learn more…
On how he caught the travel bug:
"I got it from my parents. They were born in New Zealand, as was I. When I was two or three years old, we moved to Canada. My dad got posted at the University of Guelph, then became a part of CUSO [the Canadian-based program, Canadian University Services Overseas]. I lived in Canada for four years, then we went and lived in Antigua for about 8 years on and off. During that time, my parents traveled extensively throughout the Caribbean and South America – Venezuela, Colombia, Trinidad, Barbados, Argentina… As a kid we were constantly moving. When I was ready to go to high school, I went from Antigua back to New Zealand. By then the travel bug had already bitten me. I've been traveling ever since.
On the wonder of travel:
"Every time I see a plane I'm just captivated by the idea that you can get on a plane and go somewhere different in a matter of hours. Though I traveled 465,000 miles in 2004, I still marvel about the fact that when I get off a plane, I'm in a different country. I don't get blaise about it. It still blows my mind."
On souvenirs: The thing that I love when I travel is local music. I like to ask local people what they listen to. When I was at the airport in Jamaica, there was a girl working at a store totally immersed in the music she was listening to. I asked her if I could buy that CD there. She said no but she give me all the names of the artists she enjoyed. When I went home I tracked down all the music. I'll also ask about what book the local people are reading or learn what the local issues are.
On his most important must-pack item:
"I take a moleskin diary everywhere I go. I keep notes about people I've met, the number of miles that I've traveled and the place I've been. I also make notes about interesting things that people tell me about – books, artists, websites, etc. I've got many of these diaries from years of travel. They are souvenirs."
On his best travel memories:
"One of the best travel experience efor me was just driving across country with my dad. When I was lived in Guelph, Ontario, my parents bought a 1971 Volkswagen camper van and we drove it all through North America. As a kid, I remember loving the chance to just drive along, camping and meeting people as we went. My parents always encouraged me to go and talk to people. A lot of times my sister and I would meet people and we would bring them back to our campsite to meet our parents. I had a dream to revisit some of the places I had seen as a kid. So last March, I flew my dad in from New Zealand and we drove from New York to Los Angeles. We did 10 cities in 10 days and traveled over 4000 miles together."
On savvy packing:
"I never pack more clothes than I need for a week, even if I'm going somewhere for six months. You can always find a way to wash clothes in a week no matter where you are. Otherwise you end up with a bag that is too big. I use a certain system to pack every time. You can pack items in order from head to toe, or from inner clothes (socks, underwear, etc.) to outer ones (trousers, shirts, etc.), but the idea is to have the same system so that you're always packing the same way over and over. I can pack in 10 minutes from scratch and get out the door.
People take too many clothes on holiday. They take all this stuff and they end up with a huge suitcase that you end up having to lug everywhere. Keep your pieces down to a minimum. I pack everything into one so it's easy to keep track of my belongings and you don't have to juggle multiple bags. And I always, always keep my passport with me. I never leave it anywhere."
On his must-pack essentials:
"I always take wrapped energy bars, sunblock, and a small first-aid kit."
On his favourite destination:
"Though I've visited over 100 countries. India has always been a favourite. There's something that happens to you there. It's total sensory overload. You're bombarded by sights and sounds. The people are extraordinary."
On making life count:
"Life is basically about moments and in life you want to create as many magical ones as you can. My process is to write a list of moments that you would like to have – for some people that might mean having a family, for someone else its restoring an old car, or it's travelling the world on a sailboat or climbing Mount Everest. No list will be the same. The idea is that you put pen to paper and make a list for life so that you can focus on creating those moments and making them real. It's really easy to make up excuses. I don't have time, no money, family pressures, etc. It's 'shoulda, coulda, woulda.' The whole point is to get people past that."
On the appeal of The Amazing Race:
The media these days is guilty of showing the world as a scary place. On The Amazing Race, people can see it as a positive place. Where else on primetime television do you see that?"
On a magic moment:
"Once I slept in a tree, 90 feet up, in a jungle in Costa Rica. I woke up at 5:30 a.m. in the morning and there's a monkey right there, screeching. Looking out across the mist and I thought this is now moment. In life, you want to have as many of these as you can."
On the true meaning of travel:
"I think The Amazing Race educates people and give them an opportunity to see that any travel experience is not about the destination, but the people at the destination. What separates one experience from another is who do you meet, what happens when you interact with them. Too many people travel with the expectation that a place needs to be just like where they've come from, rather than travelling with the idea that they will be going somewhere new where they'll be out of their element and maybe feel like a fish out of water. A chapter in my book [No Opportunity Wasted] is entitled Get Lost, which says leave what you know and go into the unknown, just get away from it all. Take a sense of humour with you and embrace differences, instead of judging them."
Other Voices you might like