A Family Must Do: Christmas at the Princess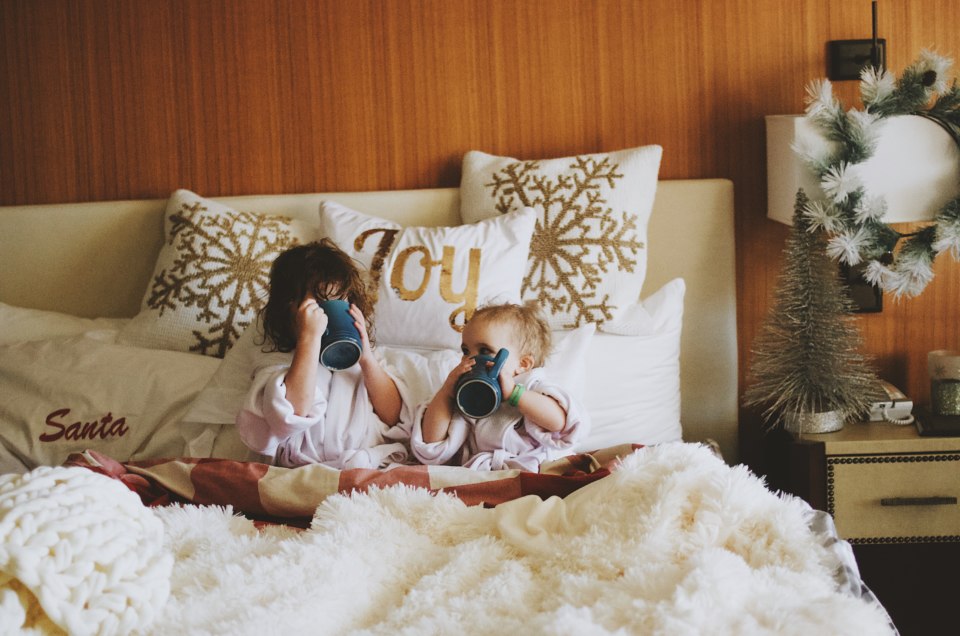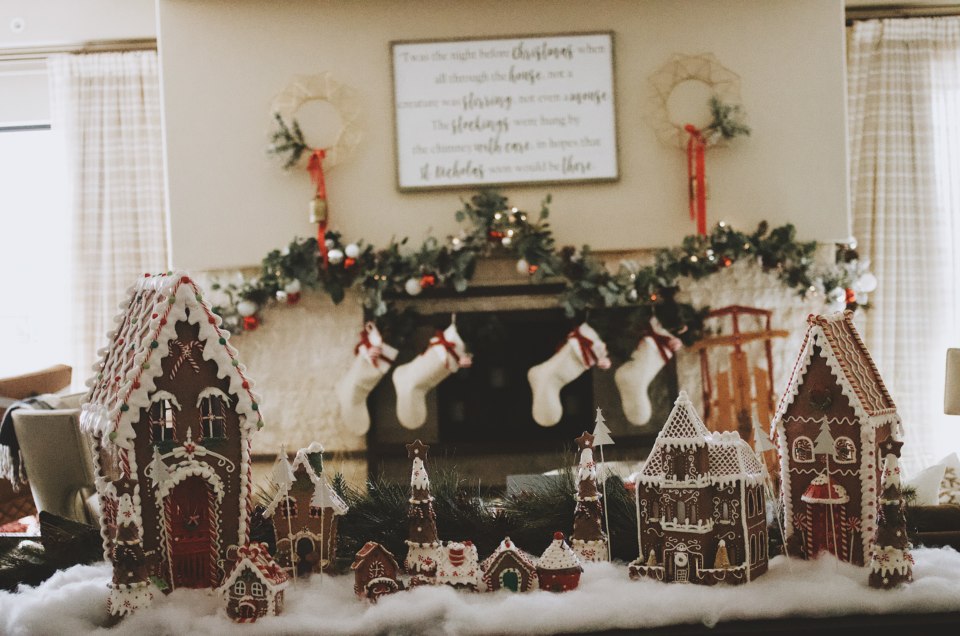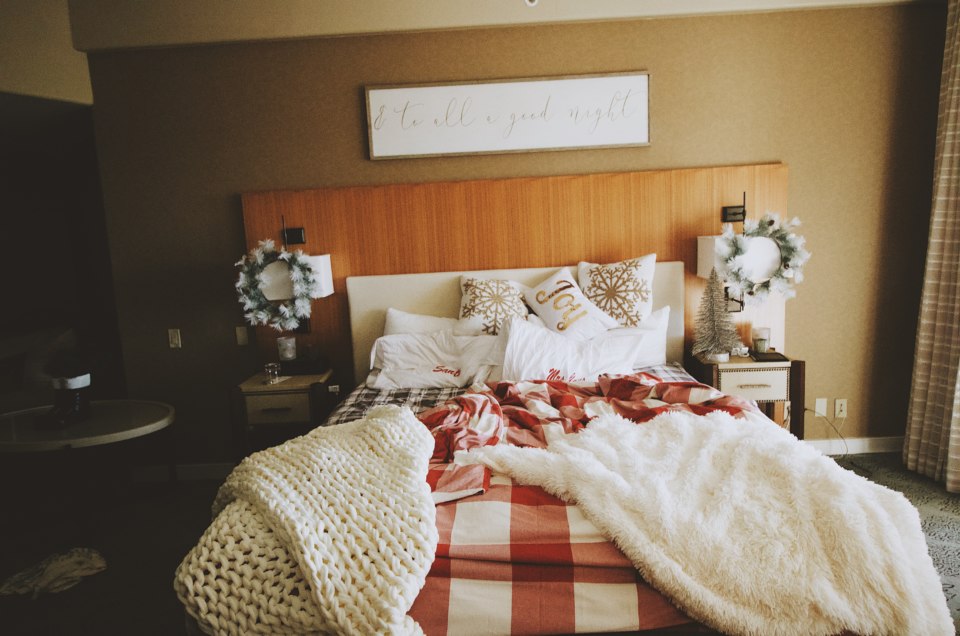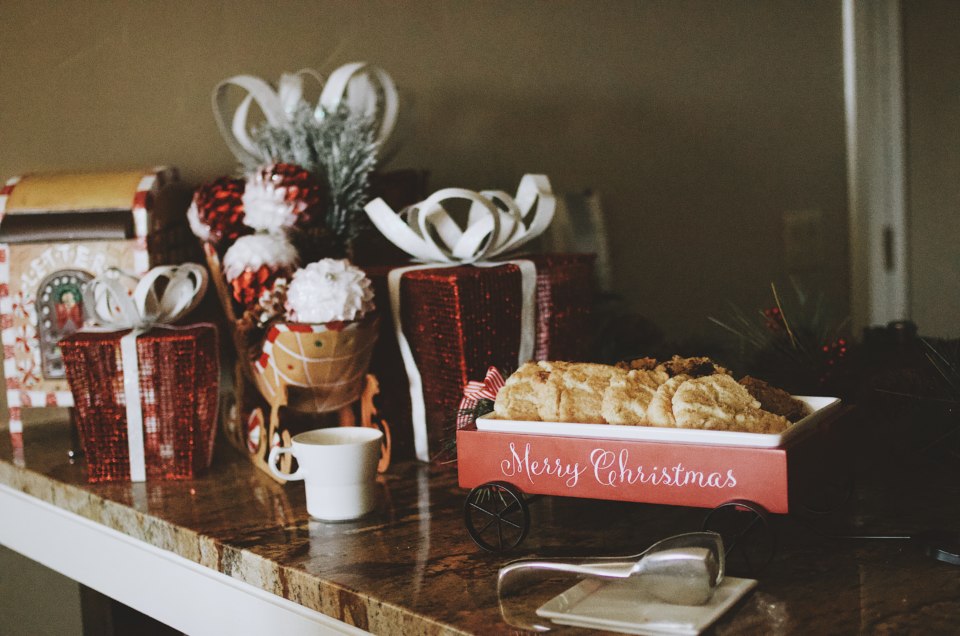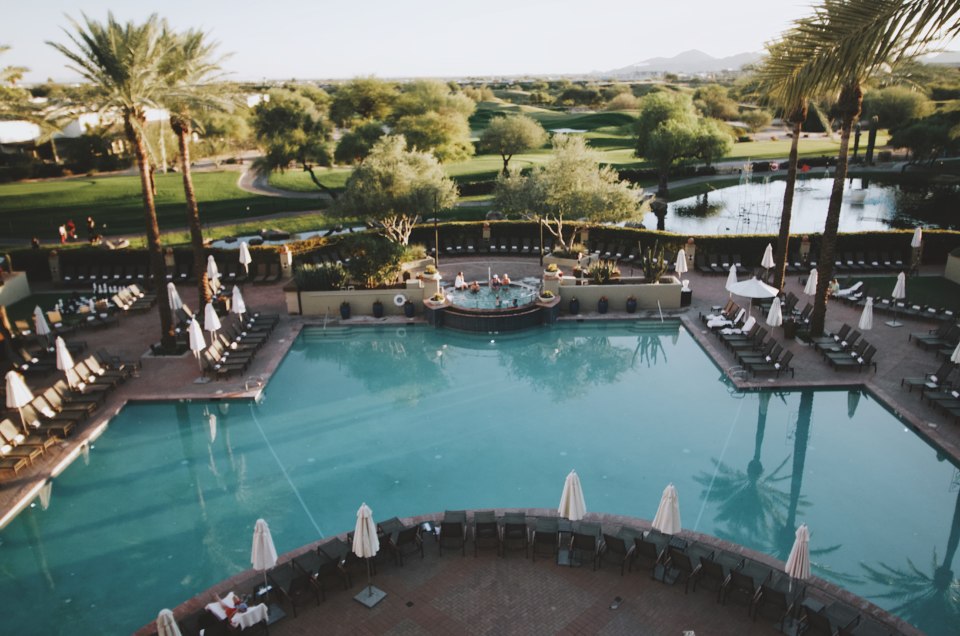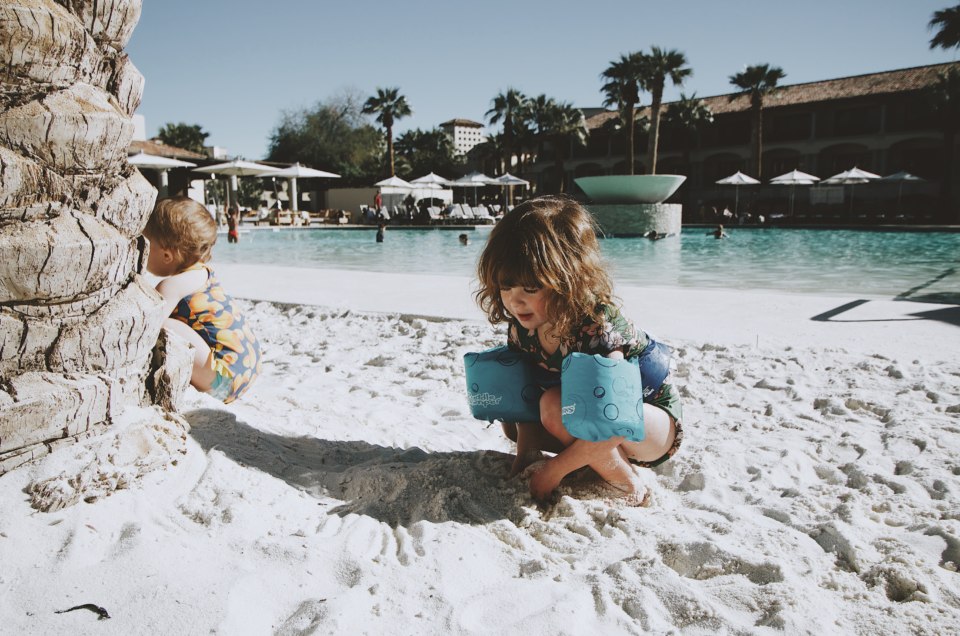 Few families have a knack for finding the most magical destinations in the US quite like This Little Wandering and her family. We sent the family of four to enjoy the ninth annual Christmas at the Princess, a winter wonderland spectacle that completely transforms the desert setting the Fairmont Scottsdale Princess. In between staying in the Santa Suite and talking on the phone with the Big Man himself, they were exploring the resort's six different pools and trying as many of their five on-site restaurants as possible. Kayla says the resort impressed them all, and they would love to make staying at the Fairmont Scottsdale Princess an annual Christmas tradition.
View this post on Instagram
Hi Kayla! Welcome back! Last time we spoke, you and your family had just wrapped up a dreamy late summer trip to Ruidoso. What have you been up to since then?
Hey! Not much actually other then just visiting the Fairmont Scottsdale Princess about a week ago now. We spent three days there soaking in everything Christmas and magical, and I seriously can't stop talking about it. Other than that though, we have mostly just been enjoying winter at the cabin and getting ready for ski season here in Colorado.
Your most recent trip involved visiting a really special place at a wonderful time of the year: the Fairmont Scottsdale Princess. Have you ever stayed at a Fairmont Hotels property before?
We have never ever been to a Fairmont property before, but I have honestly been eyeing a few of them for a while now! We were so excited, and it exceeded all of my expectations, which were pretty high. I have looked at a few Fairmont properties before and I think you really can't go wrong; it seems like they have thought of everything no matter where you stay.
View this post on Instagram
What were your first impressions of the property?
Our first impression was just "wow." So, you drive up and get out of your car and there are just Christmas trees everywhere. Upon walking in, there are two giant, beautiful dogs to greet you, and it is just perfect. We were literally pinching ourselves. It was so beautiful, and I was so impressed with everything. The Christmas tree in the center of the property that lights up to music is probably the thing that stands out the most in my mind when I think back. It is so tall and beautiful, and it was really cool and made everything feel so festive.
The Fairmont Hotels & Resorts brand really sets itself apart from other luxury travel brands with its unique services. What made this hotel property stand out?
One thing that I found really impressive about the resort itself was all the different pools. I think we went to a different pool every single day and still didn't see all of them. Also, the restaurants were really impressive. The quality of food alone was outstanding but also the unique dining experiences and variety was really refreshing. Honestly, I think that is the most impressed I have ever been by a resort with the different food options. It was all the little touches: dogs in the lobby, water with lemon out and available, staff constantly asking if you needed anything. You could really tell there was a focus on making even the smallest details magical, and it showed.
View this post on Instagram
The Fairmont Scottsdale Princess goes all out for Christmas. Can you set the scene and describe a few of the holiday activities and decorations available at the Princess this time of year?
Yes! I am not even sure where to begin… for us it started with a phone call from Santa in our room a few hours after we arrived. Jessamyn didn't actually know who he was, but she still talked to him and said, "This is awesome." There is ice skating with fire pits you can rent and roast marshmallows at, which are so magical at night. The giant tree I mentioned that is in the center of the resort plays music so you can just sit by the fire and feel all the holiday feels. Also there is a train that you can ride through a light show. It was really cute and so festive! Beyond that there is also S'mores Land, where you'll find a carousel and ferris wheel and ice slides… and I could just keep going. I am not even positive we saw and did everything there — there is that much holiday goodness going on.
We hear Santa sends a special group of elves straight to the Princess to decorate a very special suite. What's it like to stay overnight in the Santa Suite?
It was like falling into a Christmas movie. I still want to cry a little thinking about it because it was so magical and perfect. Literally every detail was Christmas. The decorations, music, stockings, candy jars, hot chocolate station, I mean what didn't they include? Our names were even on the little soap bottles in the bathroom. I would also recommend ordering breakfast in if you stay in the Santa Suite because it was so lovely sitting there eating pancakes surrounded by everything Christmas you could possibly imagine. The suite also has an amazing view of the pool, which the girls really appreciated. I am not sure if Santa swims, but honestly that was like a bonus to how magical the Santa Suite was!
View this post on Instagram
What were some of the girls' favorite moments from this trip?
Ophelia liked the lobby dogs… hands down they were her favorite part of the trip. She still holds her little stuffed dog from our stay and gives it kisses. Jessamyn loved all of it… I am pretty sure she would have moved in if she could. One thing that really stood out for her was the key they gave her when we checked in. It was like a magical Christmas key that opened our suit and she is still carrying it around today. She also really loved the ice slides and did those every night of our trip. Oh! And Build A Bear both girls loved getting to build a stuffed friend during our trip and I thought it was a really cool option to have a Build A Bear on site!
Photography is such a great way to hold on to lifelong family memories, especially during the holidays. What is your best photography tip for families taking photos on trips?
Don't stress it! On every trip I obviously try to take tons of photos, and there always is a day when it just isn't happening and I end up with horrible photos. That's when I don't focus on the moments. The best photos come when you are inspired and taking them out of a moment already happening so when you are traveling just try to be in the moment and take photos as you feel inspired rather than worrying about not capturing the trip or getting good photos. You will be so much happier at the end of your trip and your photos will be better for it!
View this post on Instagram
What were some other special family experiences did you get to indulge in during your stay?
I really loved watching Jessamyn write a letter to Santa. The Fairmont Scottsdale Princess had a whole station where you could mail them and then go take photos with him if you wanted. Oh! I forgot we met a falcon while we were eating lunch one day at the Fairmont Scottsdale Princess! It was amazing and Jessamyn thought it was the coolest thing ever.  Making s'motes together was also really fun and something the girls loved.. Jessamyn called it "making food for the fire" which totally cracked me up.
As a photographer, what were some of your favorite Instagram-worthy moments from your trip?
That is tough but I think the moment that was the most Instagram-worthy and awesome was when the girls were wearing their matching bathrobes and chilling in the room drinking hot chocolate. I couldn't stop laughing at them, and they were totally having the time of their lives just hanging in bed, relaxing and drinking hot chocolate.
What made this property ideal for a family vacation?
The thing that made it most ideal for a family vacation I think is just that the Fairmont Scottsdale Princess literally has everything. We didn't have to leave the property once the entire time we were there — and that includes the moment when we realized we forgot wipes. There is so much to do and see and so much variety it doesn't even cross your mind to leave and go explore outside of the resort.
Other Voices you might like