72 Hours in Cartagena
Photo Credit: Mariusz Lluzniak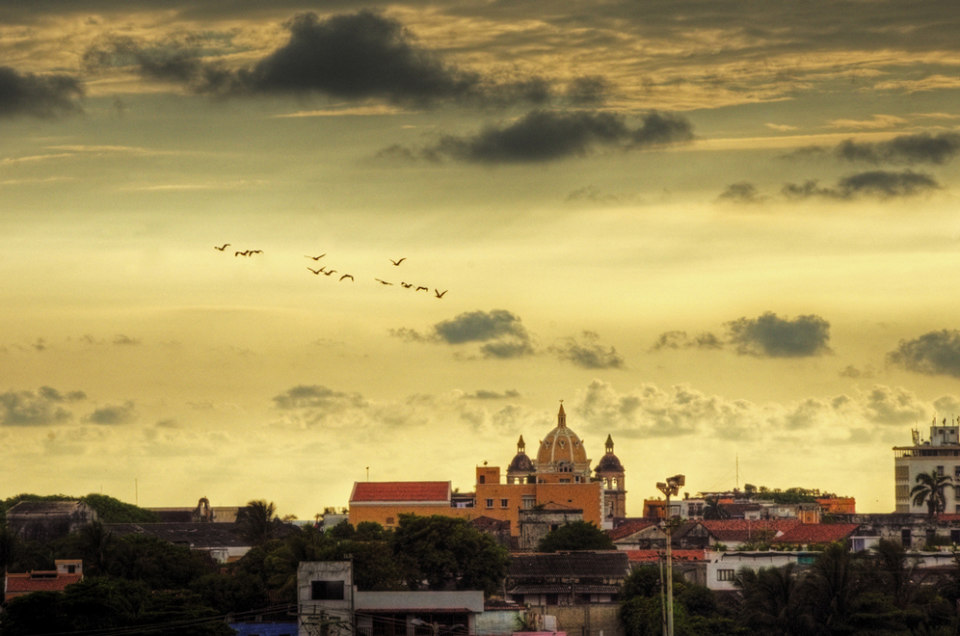 Photo Credit: Mariusz Lluzniak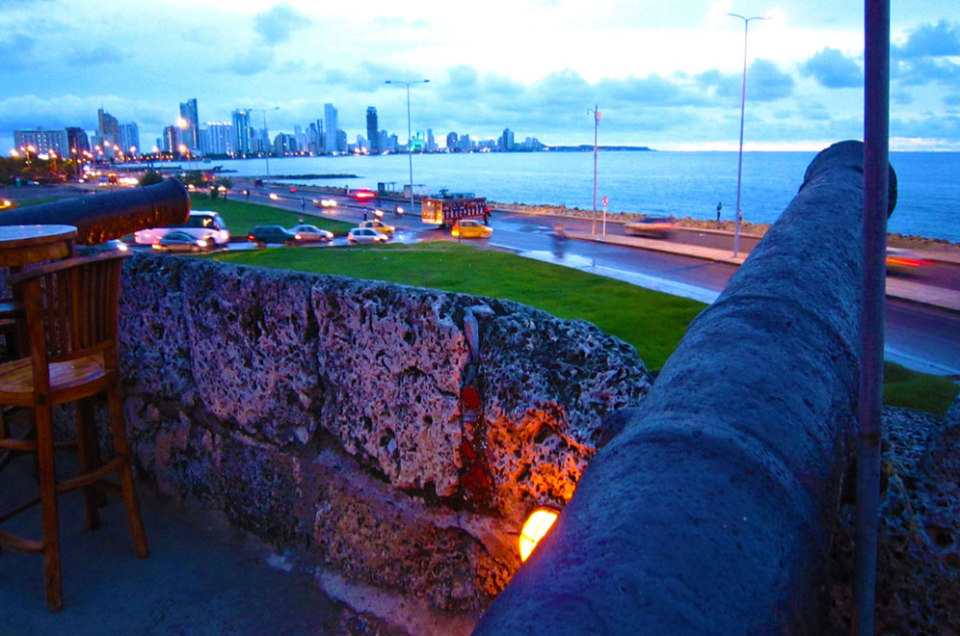 Cafe del Mar Photo Credit: Melissa Delzio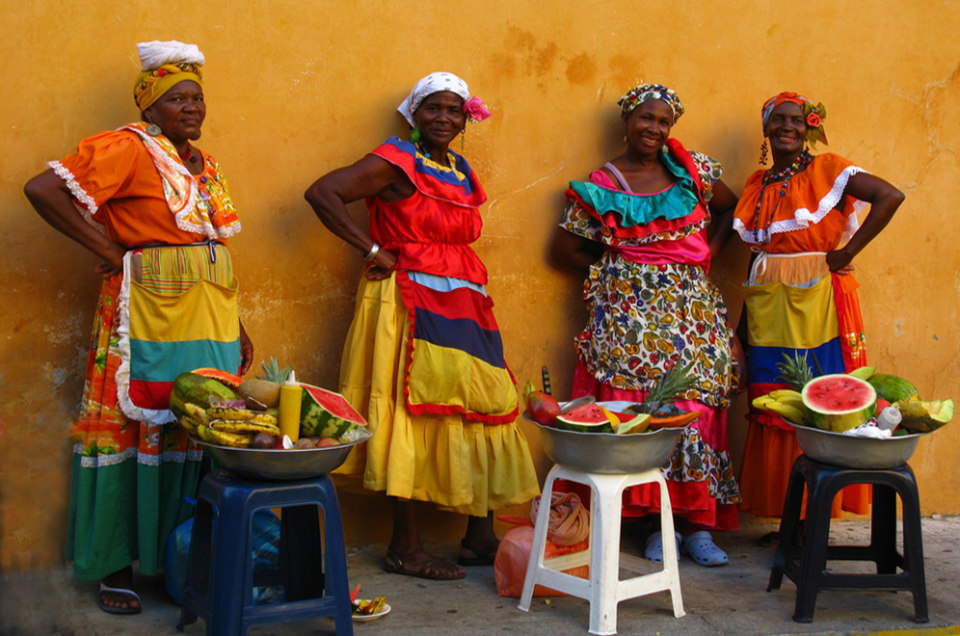 Fruit Vendors Photo Credit: Luz Adriana Villa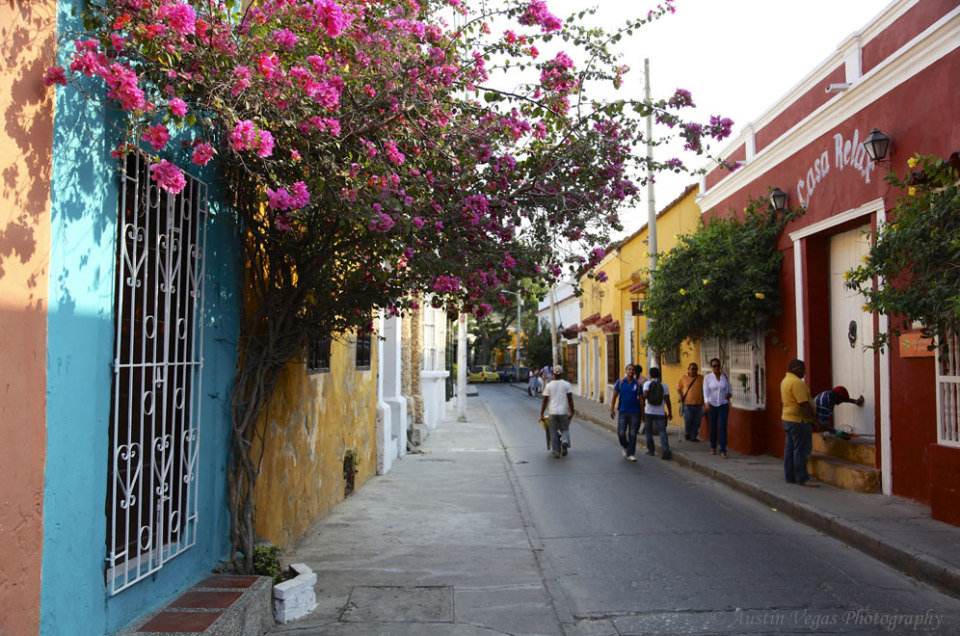 Getsemani Photo Credit: Austinvegas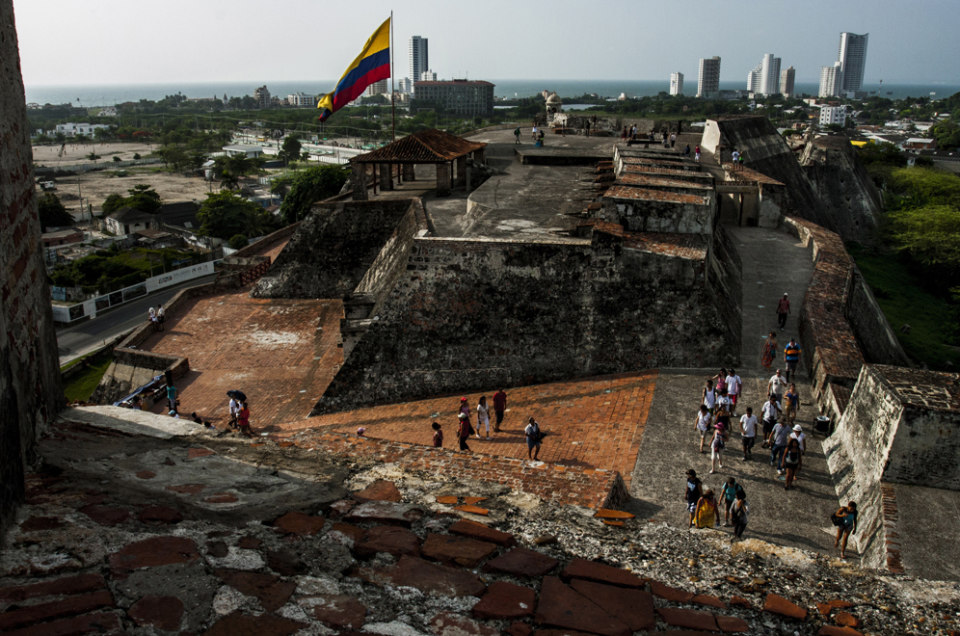 San Felipe de Barajas Fort Photo Credit: Jack Zalium
Cartagena de Indias (or simply Cartagena) is Colombia's most popular tourist destination and for good reason.
Founded in 1533, the city's restored Colonial center is surrounded by one of the most imposing fortresses and boundary walls the Spaniards ever built (made a UNESCO World Heritage Site in 1984). The hotels and restaurants are world-class, culture abounds and there's an overall sultry, Caribbean vibe unlike anywhere else in the country. Here's how to make the most of a long weekend in Cartagena and the bohemian Getsemani neighborhood next door.
Day One: Ancient gold and a gem of a restaurant
9:00 am: Though all but the cheapest hotels in Cartagena include at least a basic breakfast, you'll want to plan a morning feast at Pasteleria Mila at least once. Elegant pastries and great coffee in a Caribbean country house make Mila a lovely place to start your day.
12:00 pm: Normally visitors have to pay to enter the massive Metropolitan Cathedral Basilica of Saint Catherine of Alexandria, but during noon mass, the doors are open and all are welcome. Admire the gilded altar and massive carved doors of one of the oldest episcopal sees in the Americas.
1:00 pm: Stylish La Mulata is by far the best value for a quality lunch in Cartagena. Affordable meals of seafood, pork, beef, and chicken should be washed down with one of La Mulata's three varieties of ice cold, homemade lemonade that'll have you writing home about.
2:00 pm: Stop by the free Zenú Gold Museum on Plaza Bolivar to peruse their collection of 500 plus pieces of handcrafted gold jewelry and iconography. Made by the Zenú people who flourished in Colombia from the 16th century, the hardest part will be not getting gilded with envy.
3:00 pm: Fortify yourself with a cup of freshly cut tropical fruit. Your purchase also earns you the right to take a photo with one of the festively dressed female street vendors.
4:00 pm: Take a 10-minute walk outside the historic center core to neighboring Getsemani. Stroll the streets admiring the varied and plentiful street art. Keep an eye out for Calle de la Sierpe, which was the site of Pedro Romero Vive Aqui (Pedro Romero Lives Here) street art project in 2010. Some of the original work can still be seen, but new pieces are added every day.
7:00 pm: Wine and dine under the stars. Head to cool and hip Demente on Getsemani's Plaza de la Trinidad for cocktails and a menu of Spanish tapas to share. Real Cuban cigars are available for purchase so you can relax in style, while watching the smoke gently loft up through one of only two retractable roofs in Cartagena.
Day Two: Caribbean culture and sunset cocktails
9:00 am: Colombia's only Nobel Prize winner is author Gabriel Garcia Márquez (One Hundred Years of Solitude) who had a home in Cartagena up until his death in 2014. The city inspired much of his work, and to get a feel for his world, you can book Gabo's self-guided Cartagena walking tour ($17). True fans will want to sign up for the three-hour guided Route of Garcia Marquez tour, which takes in 37 historic sites, all of which are directly related to scenes and characters from the author's books and life ($145 for one person, $20 per person after that).
12:00 pm: Ceviche and other forms of raw seafood is a staple on many menus in coastal Cartagena and tiraditos are a must try. Thin strips of uncooked fish like the Latin American take on sashimi, nowhere does the dish better than chic La Perla. A Peruvian chef that knows his stuff, the cocktails are creative and tasty, as well.
2:00 pm: The best way to truly appreciate the beauty of Cartagena is to wander the streets with no destination in mind. Walk slowly to work off your lunch and keep your eyes peeled for charming details like ornate doorknockers, flowering plants and brightly colored paint.
4:00 pm: Cool off with a local favorite, the all-natural, artisanal popsicles from La Paleteria. They look (almost) too good to eat, but with flavors like strawberry peppermint and tropical paradise, luckily they're not.
6:00 pm: Sure you could shell out big bucks for cocktails at the world-famous Café del Mar on a portion of the six-mile long Spanish-built wall that surrounds the city, but those in the know find a spot to perch on the wall, grab a cheap beer from a street vendor and get the same sunset view for a fraction of the cost.
9:00 pm: Spend the money you saved on sunset libations at La Vitrola, a truly splurge-worthy dinner. Opened in 1994, La Vitrola has a diverse menu with everything from jerk chicken to seafood and Italian. Classics like the out-of-this-world ropa vieja habanera, are winners and a live Cuban band (most nights) sets the mood. Reservations are a must.
Day Three: Traditions old and new
8:00 am: The most robust Spanish fort ever built (construction began in 1536), Castillo de San Felipe de Barajas (San Felipe de Barajas Fort) is an impressively restored structure that looks completely impenetrable. Set atop San Lázaro Hill on the outskirts of Getsemani, you'll want to arrive right at opening time to beat the heat and crowds. Bring a flashlight since visitors are allowed into some of the fort's interior corridors and tunnels.
12:00 pm:La Cocina de Pepina is known for their creative takes on traditional Caribbean dishes. Favorites include the refreshing sweet and sour corozo juice made from seasonal palm fruits, rich coconut milk infused fish stew, ezcapacio (fresh tuna pickled with carrots and peppers) and more delicacies served in a petite, brightly painted space.
2:00 pm: Though soccer will always rein supreme, Colombians on the Caribbean coast have grown up loving baseball too. A weekly game is played on Avenida El Pedregal in the Getsemani neighborhood and every Sunday afternoon, the street is closed for spectators. Find a spot to post up on the Spanish-built wall and feel like a real local.
5:00 pm: Another great spot to people watch is Plaza de la Trinidad. Grab a cold beverage from one of the many cafes and storefronts and soak in the architecture and bustling plaza.
7:00 pm: Homemade Italian food, including some of the best pizza in the city, is served at Di Silvio Trattoria, just a couple of blocks away. Grab a seat on the patio that includes a roofless, historic facade. It's the perfect place to cheers to a relaxing weekend in Cartagena.
Sponsored by LAN Airlines.
Other Voices you might like