5 Can't Miss Hot Spots for Cool Events in Sioux Falls
Photo courtesy Keanu Phumipraphat via Instagram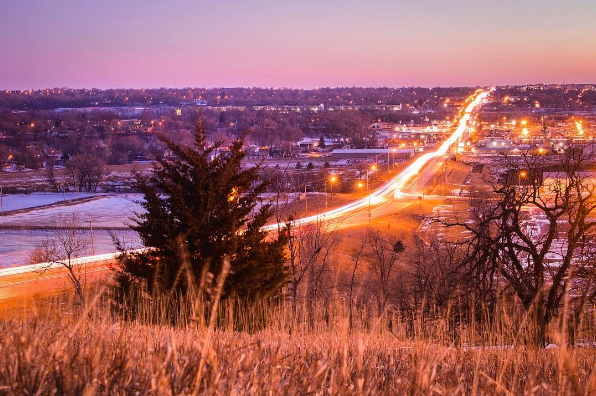 Photo courtesy Keanu Phumipraphat via Instagram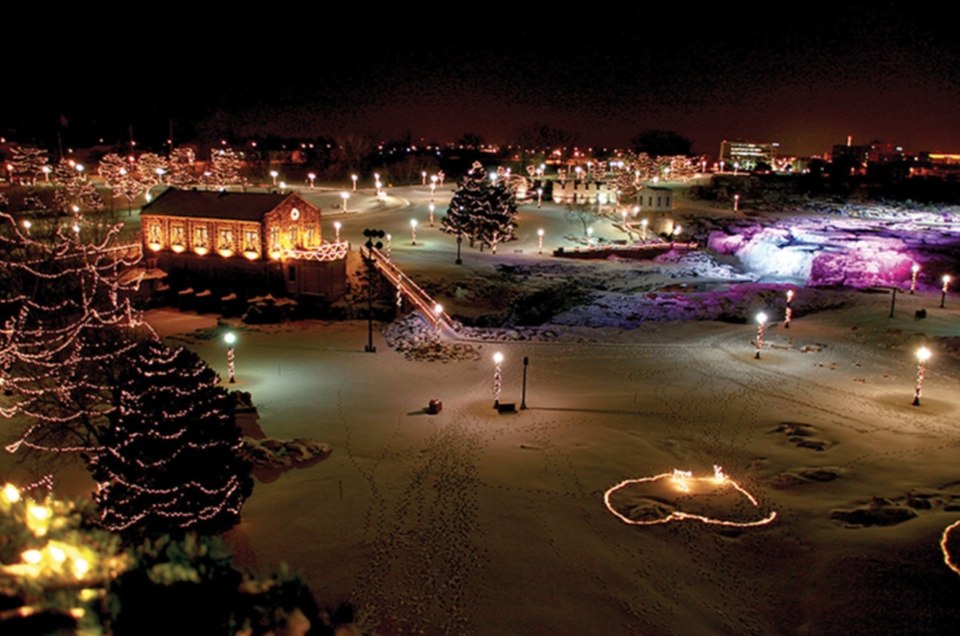 Photo courtesy Visit Sioux Falls
Content Produced in Partnership with Visit Sioux Falls
We're going to let you in on a little secret: The southeastern corner of South Dakota is the cultural hub of the Plains States. Named for the waterfalls along the Big Sioux River in the heart of the city, Sioux Falls has been building and bubbling excitement since the 1800s.
Now with more than 600 restaurants, music venues and live theater aplenty, Sioux Falls is a secret hotspot every modern-day explorer needs to experience.
SEE A REAL WINTER WONDERLAND
Falls Park is the icon of the city, but from late November until mid-January, it gets a bit of a makeover. Nearly 300 trees and light poles are wrapped in glittering lights and garland, while the spotlights change to cool blue and purple hues. It's all part of the city's annual Winter Wonderland display, and it's truly spectacular, especially when there's a blanket of snow on the ground. Score a 360-view from up above in the nearby viewing tower or grab a cup of cocoa from one of the local shops and walk the paths.
BECOME A WILDE WOMAN
Located just outside Sioux Falls in Split Rock Creek Valley is a 100-year-old farm that's home to some of the finest wines in the Plains. Family-owned Wilde Prairie Winery is known for its signature fruity blends that include rhubarb, raspberry, and strawberry blends. While they are limited to private tours and tastings in the winter months, they do hold a number of holiday events. One of our favorites is the ornament decorating — with alcoholic inks! Weather permitting, don't miss the vineyard and the 1911 barn before heading back to town.
GET FUNKY AT PARAMOUNT
Visitors and locals alike sip and sway along to the best local performers every Thursday and Friday night at Paramount Studio Cocktail. Located in the heart of downtown, Paramount has an atmosphere reminiscent of the roaring 20s and a drink menu to match. Perfect for a cozy date night or for a few drinks before a show, Paramount will easily be a highlight of any visit to Sioux Falls.
SEE A SHOW AT THE WASHINGTON PAVILION
The Washington Pavilion is the cultural hub of Sioux Falls. Home to the Kirby Science Discovery Center, the Pavilion also holds the Husby Performing Arts Center and the Wells Fargo CineDome Theater. Whether you prefer Broadway shows or a classic film on a giant screen, there's a performance for everyone here. Just don't forget to grab a slice of pizza from Leonardo's Café to seal the deal.
GET INSPIRED AT THE VISUAL ARTS CENTER
While it's technically part of the Washington Pavilion, the Visual Arts Center deserves to be acknowledged on its own. The seven galleries within the center feature local and national artists with ties to the South Dakota history. You can score free admission every Tuesday from 10 to 5 pm and again in the evenings on the first Friday of every month.
Other Voices you might like