A Bird's Eye View of Gatlinburg: Zipline in the Smoky Mountains and your feet won't touch the ground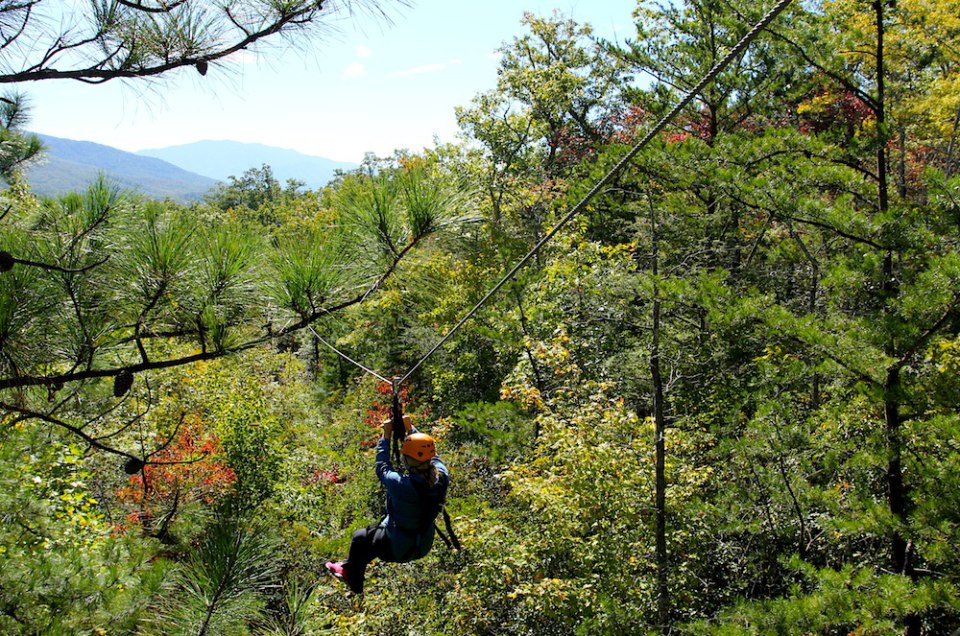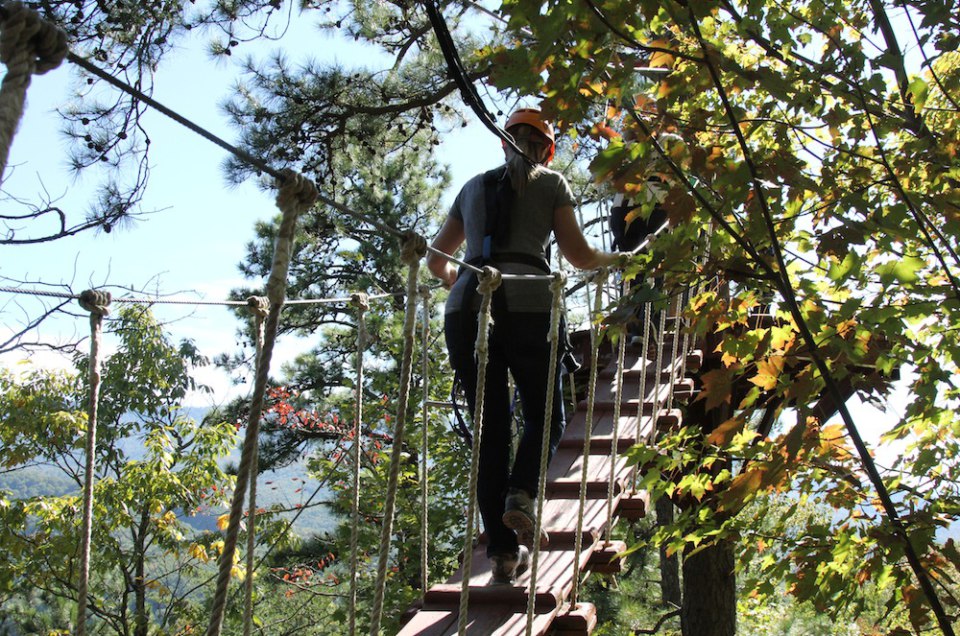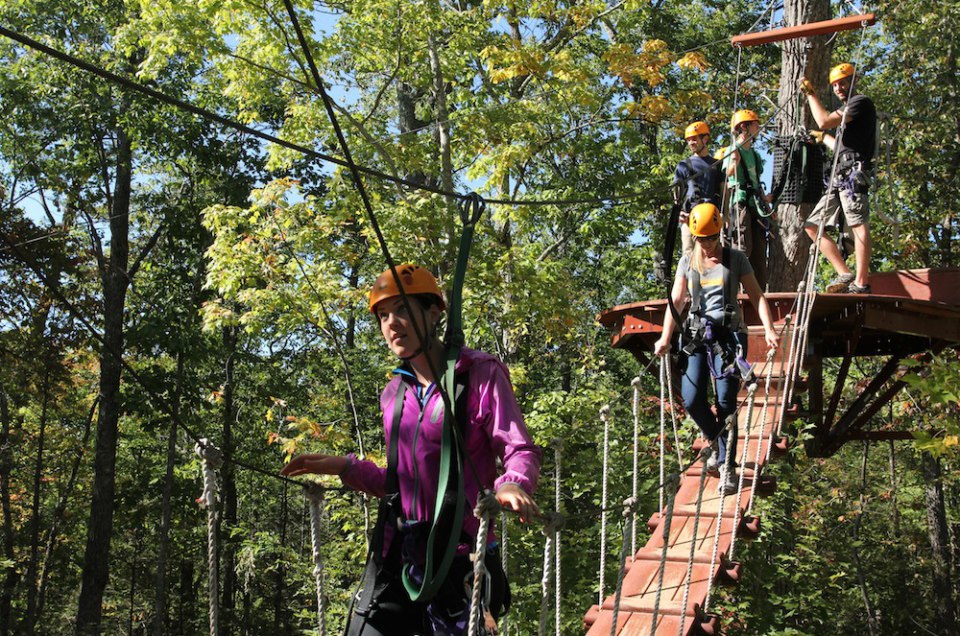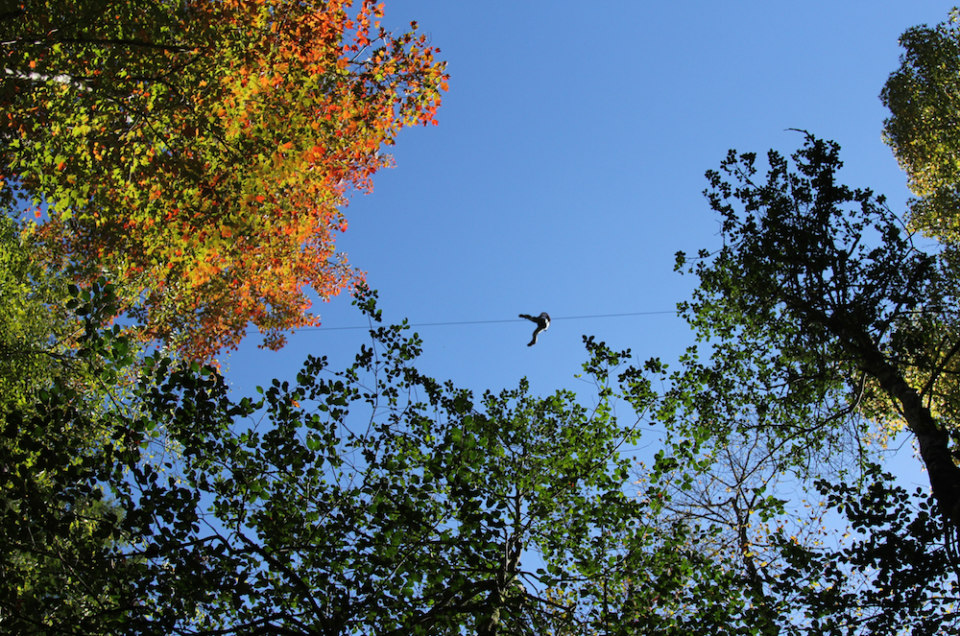 When most people think about how to explore the Smoky Mountains, hiking, biking, horseback riding and even motor parades might come to mind. But did you know you can actually experience the Great Smoky Mountains National Park from the air? Offering 180 degree aerial views, zip line high above the trees to get the full impact of the awe-inspiring landscapes. It's a thrill ride that doesn't let your feet touch the ground for two and a half hours!
Operating year around, CLIMB Works Zipline Canopy Tours is located in Gatlinburg, Tennessee, just minutes from the main downtown drag at the entrance to the national park. But this 9-line zip course isn't your average flight experience. Besides zipping you through the treetops, the owners and tour guides provide expert knowledge of the nature, animals and ecosystem that makes up the unique Smoky Mountain region. Not your standard textbook lesson, the guides provide detailed stories about the mountains while you're flying over streams and through trees, giving you a truly unique perspective on this special area.
CLIMB stands for Challenge, Learn, Inspire, Master, and Believe, and the company strives to help visitors do exactly that. Beyond the ziplines, there are three canopy bridges, ropes courses and a free falling adventure that really gets your blood pumping and puts your fears to the test.
No matter how extreme of an athlete you consider yourself, the guides at CLIMB Works will make you feel safe and excited about the experience. Even if you're afraid of heights, they'll put your mind at ease. And after you've made the first leap, they guarantee you'll be first one in line for the next!
Tours start at 10am and run through the evening with sunset and nighttime trips for those really looking to up the excitement level. We suggest a daytime tour if it's your first time going ziplining and so you can take full advantage of the beautiful Smoky Mountain backdrop. If you're an adrenaline junkie though, a nighttime zip may just up the fear factor, providing a full sensory experience. Book online before you arrive to guarantee your preferred time slot.
But don't just take our word for it- CLIMB Works was rated the #1 Attraction in Gatlinburg and greater Tennessee on Trip Advisor!
Other Voices you might like