Your Next Family Getaway: San Marcos, Texas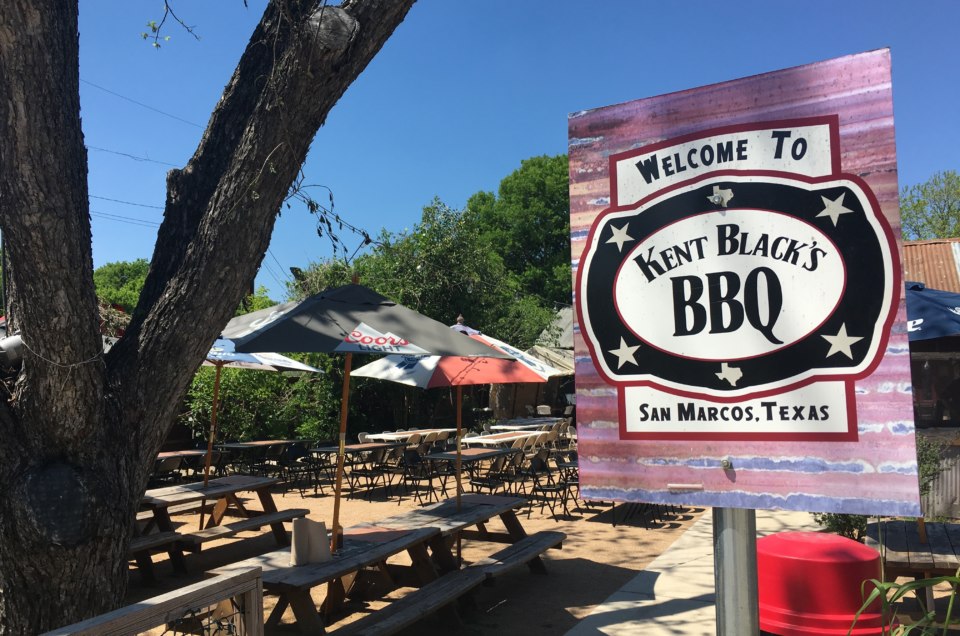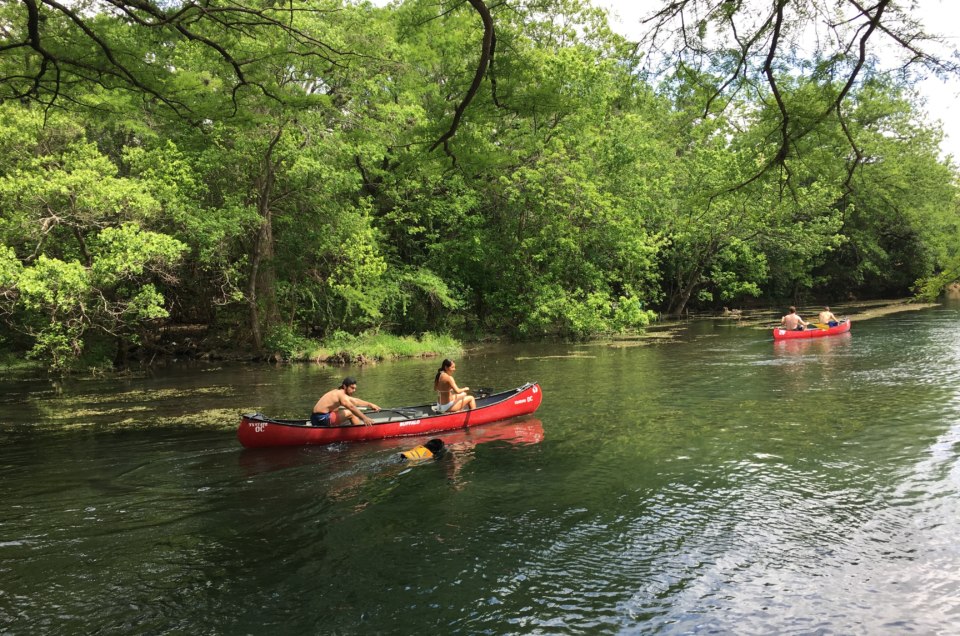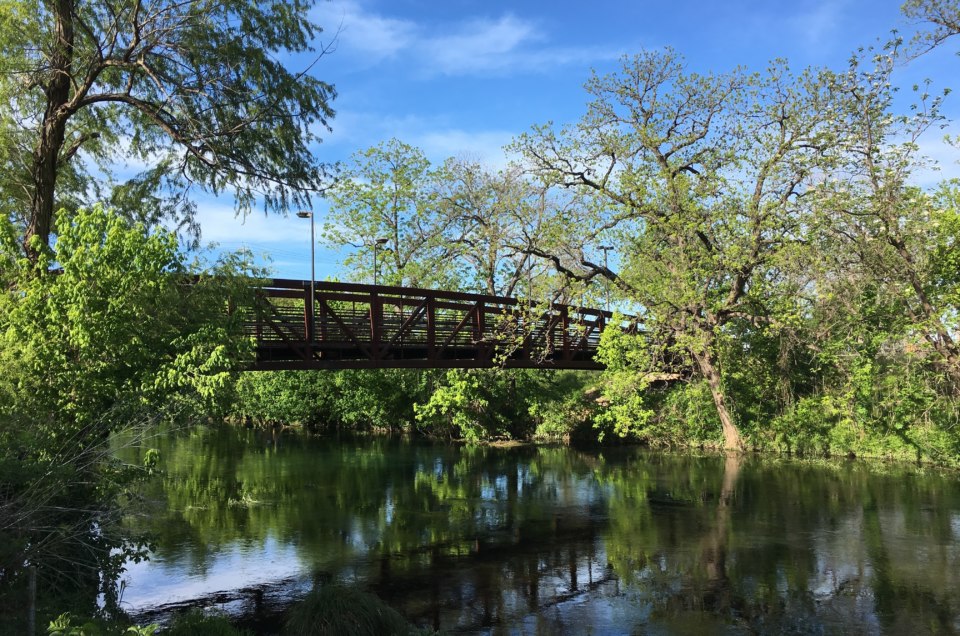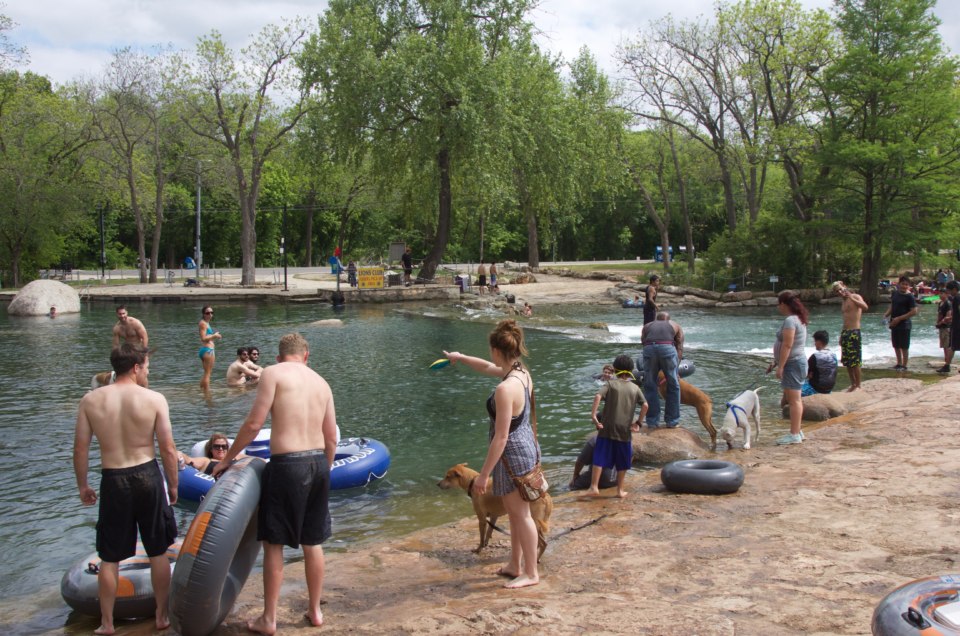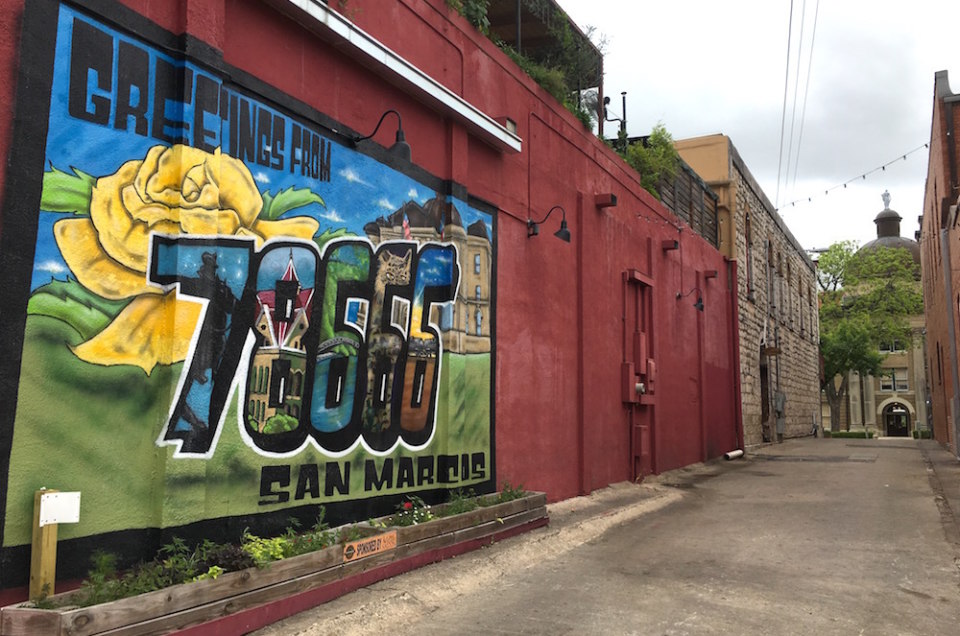 Content Produced in Partnership with Tour San Marcos
After an adventure-filled weekend in San Marcos, Texas, I'm now completely obsessed with multi-generational trips — AKA "bring the Grandparents along for the ride." I'll undoubtedly be crowned Daughter and Mother of the Year as my parents have joined us on several weekend getaways this year. Not only do they get to spend more time with their granddaughter, but my husband and I get to have date nights, embark on more adventurous outings and have family time all on the same trip. That's a win/win, friends. And, so far, San Marcos is our favorite multigenerational trip yet.
Day 1:
Flying into Austin, we met our parents at the car rental counter and within an hour from getting off the plane we were checking into our hotel in San Marcos. Located across the highway from the largest outlet mall in America (insert joke of everything's bigger in Texas), the newly opened Courtyard Marriot was the perfect place to call home for the long weekend. There are several family friendly hotel options in the area, and some even offer one-bedroom suites for families with older kids who need their own space too.
Our first stop was Kent Black's BBQ for what we had heard was the best beef ribs in all of Texas. They were not wrong. The rib was the size of my 17-month-old's head — and we ate two of them! Plus, all the fixin's of coleslaw, potato salad, baked beans and mac and cheese filled our plates. My father took two large bowls of pecan pie as his lunch, and we were all envious of that decision. Known as quite the pie snob family, this was one of the best — if not the best — pecan pies we had ever tasted in our pie-loving lives. We made a few jokes about buttering the doors to get us out of there and then headed off to the river to hike off some of those calories.
We broke out the stroller and my mother pushed the baby as we strolled down the riverbank, stopping near Texas State University before turning around and walking the path again on the other side of the water. There were dozens of people floating in the river, kayaking under the bridges and swimming near the stone steps on the sides, all of which we had planned for other days during our trip. An out-of-this-world sight is the Texas wild rice, a plant species only found in the San Marcos area, that has a mesmerizing sway with the water flow.
After the hike, we went back to the hotel to shower off before heading out for an evening of dancing, live music and a beer sampling. With our parents and daughter in tow, we drove back to San Marcos Plaza Park for Live on the Lawn, a free weekly, outdoor music festival about a 10-minute walk from San Marcos Square. If I were to do it again, I'd pack a picnic blanket and a cooler full of local beer to enjoy as we watched the band play. This was a great all ages event that allowed my daughter to run around in the grass and the whole family dance along to the local musicians.
As the sun set to our west, we packed up the group and headed to Aquabrew to try out some of their newest beers on tap. Again opting to enjoy the beautiful spring night, we found a spot on the outdoor patio and ordered (almost) one of everything on the menu to try out a sampling of all their best dishes. While my dad isn't normally an IPA fan, the brew master at Aquabrew allowed him to taste several beers based on his taste preferences until we found the perfect one for him. We loved that attention to detail and customer service. My mom discovered she liked ciders, while my husband and I chose the double IPAs. There was a band playing that was really talented, so my parents drove the kiddo home to let my husband and I enjoy the full set and another round or two. It was the perfect "date night" while on vacation.
Day 2:
The next morning we woke up early to hike Purgatory Creek Natural Area, a 570-acre green space, in search of wildflowers. While the blue bonnets weren't totally in bloom yet, we did see several waterfowls, blue jays and other birds plus tons of wildflowers on our hour long hike. Mountain bikers, joggers and other walkers, passed us too; the walk is easy enough for any fitness level, which made it the perfect hike for the whole family.
Having worked up quite an appetite, we drove over to Buzz Mill for a quick brunch before we split up for the day. My husband and I rented kayaks and explored the river from the water level while my parents and daughter headed to the Meadows Center for a Glass Bottom Boats tour. It was a full day in the sun for all of us and meeting up for a Rhea's Ice Cream for an afternoon treat. As we walked around downtown with our avocado coconut cones, we snapped photos of the murals that adorned many of the walls and exteriors in San Marcos. The mermaid was my daughter's favorite and my husband loved the San Marcos "postcard" with the window view of the Hayes County Historic Courtyard through the alleyway.
The evening brought us to another outdoor music event at Three Dudes Winery for First Friday. We arrived about 30 minutes after they opened and ordered a bottle of their red and a bottle of their white. With our blanket on the lawn overlooking the river, we listened to a local musician play some country favorites (that everyone was singing along to) while my daughter played with some new friends in the big grassy lawn. The parents could sip wine while the kids played — yet another win/win down for this trip.
Once the sun started dipping below the treetops, we packed up the car and drove over to Garcia's for some Mexican food. One order of chips with salsa and queso dip later, we were in a foodie coma, and my daughter was asleep in my lap.
Day 3:
After scarfing down the stuffed French toast at Root Cellar, my husband and I packed up our gear and met up with SUP Salutations for a morning paddleboard yoga lesson. On our way, we dropped off the grandparents and my daughter at the Children's Park Playscape (right near the river) with snacks, bathing suits and towels. After they played at the park for a little while, they walked down to the riverbank and watched the kayakers and tubers float down and over the waterfalls.
We reconvened around downtown for a music festival and to grab lunch. It just so happened to be Art Squared, so we walked around the courthouse lawn window-shopping at each local arts' booth.
That evening, while my husband and I embarked on a walking brewery hop (where we sampled brews from several of the local breweries), my parents took the baby to Pie Society, where they chowed down on a large pizza full of toppings.
Travel Tips:
San Marcos has dozens of festivals, farmers markets and events in the downtown area each month so make sure to check them out before planning your trip.
Car lover? Diver? Football fan? There are even more family friendly activities in San Marcos. We just barely checked off items on our Hill Country bucket list.
Other Voices you might like