The Best Places to Go Canyoneering in Southern Utah for all Levels
Photo Credit: Red Desert Adventures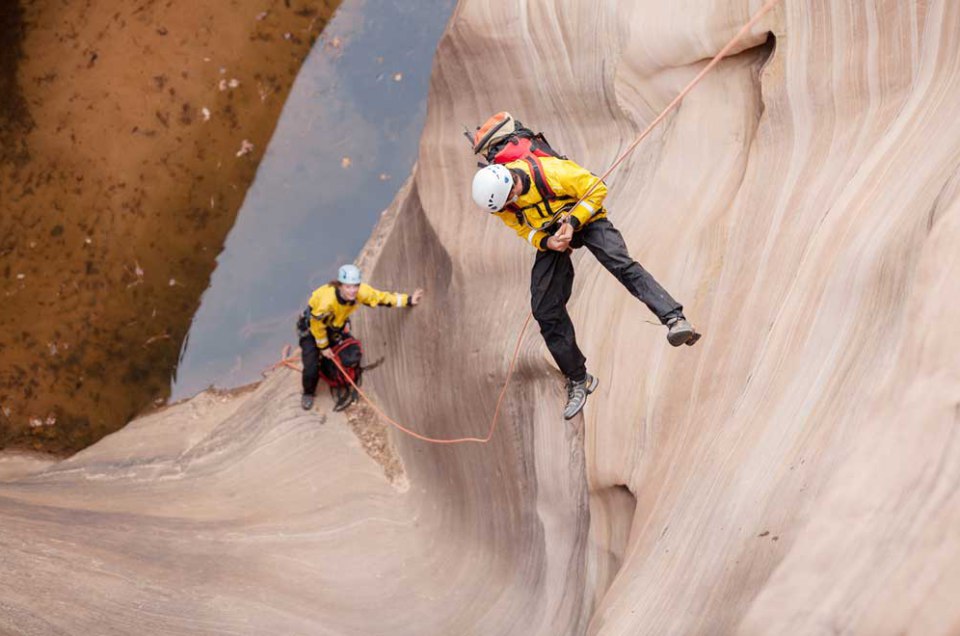 Photo Credit: Red Desert Adventures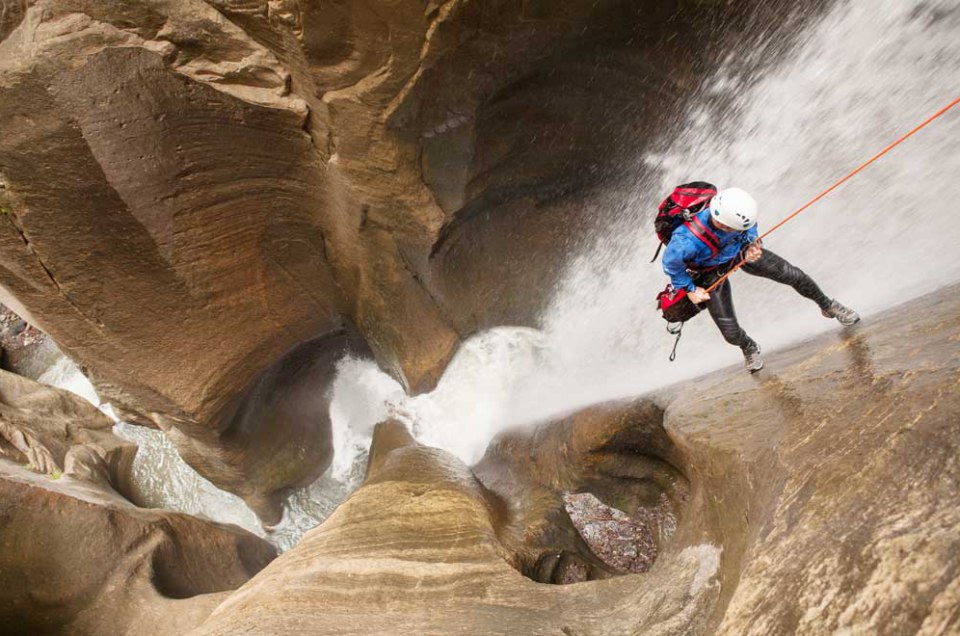 Photo Credit: Red Desert Adventure
Canyoneering is a way to explore the intricate Sandstone Slot Canyons of the Southern Utah landscape.
Routes are documented geological records with varying levels of difficulty and technical obstacles that give way into the powerful and creative forces of nature. With literally hundreds of canyons in the area, we've highlighted a few of the most epic explorations in the St. George / Zion region.
With any canyoneering trip, you'll want to keep an eye on the weather, check for seasonal closures and permit requirements, but with so many in the area, no matter when you visit, you'll be able to get a good taste of canyon life.
Beginner
Ordville – The easiest semi-technical canyon in the St. George area, Orderville is the little sister to the Narrows and a great day hike for beginning canyoneers. Like the Narrows, you'll be in knee-deep water almost the whole time with a few down climbs, two 25 foot rappels, and a bit of swimming to challenge you.
Johnson Arch Canyon – Located in Snow Canyon State Park right outside city limits, Johnson Arch is an urban canyoneering experience that's great for beginners for it's accessibility. It's a great place to get your feet wet (literally) by practicing basic down climbs and rappels (the longest being 200 feet).
The crème de la crème for outdoor enthusiasts, canyoneering in Keyhole, Pine Creek and the Subway are some of the best in the world and should be on every adventurer's bucket list.
Zion National Park – Guides are not permitted to come along so a high degree of self-reliance, stamina and preparation are required to tackle Keyhole, Pine Creek or the Subway. You must obtain a permit to go privately, but Red Desert Adventure, Zion Adventure Company or Paragon Adventures can give you all the training you need the day beforehand in order to feel confident conquering all the obstacles you may face — waterfalls, plunge pools, chockstones, stone fins, and waves. If you'd be more comfortable going with a guide, technical backcountry trips take place in the many excellent canyons outside park boundaries.
Intermediate
Buckskin Gulch – One of the main tributaries of the Paria River, Buckskin Gulch is alleged to be the longest slot canyon in the world. The narrows extend for nearly 15 miles and are ever changing in length and depth. Roughly 21 miles total, it is best split into two days with a night spent camping.
Neon Canyon – Remote and rugged, Neon Canyon has been featured in many outdoors publications for it's "Golden Cathedral," an impressive rock formation reminiscent of a natural amphitheater formed by high orange-red cliffs streaked with desert varnish, containing a triple natural bridge above a large pool.
Located in the center of the state at the entrance to Escalante National Monument, it's a three-day backpacking trip that is reserved for ambitious adventurers.
Advanced
Heaps and Imlay Canyons – The most advanced sections of Zion National Park, Heaps is dark, wet, and intense with rappels up to 280 feet, while Imlay has shorter rappels, big potholes, and two sets of Narrows. They both get very wet with unpredictable conditions that can change in an instant. You must be physically capable of climbing and belaying.
Sponsored by St.George Tourism
Other Voices you might like