Why West Virginia Should Be At The Top Of Your Bucket List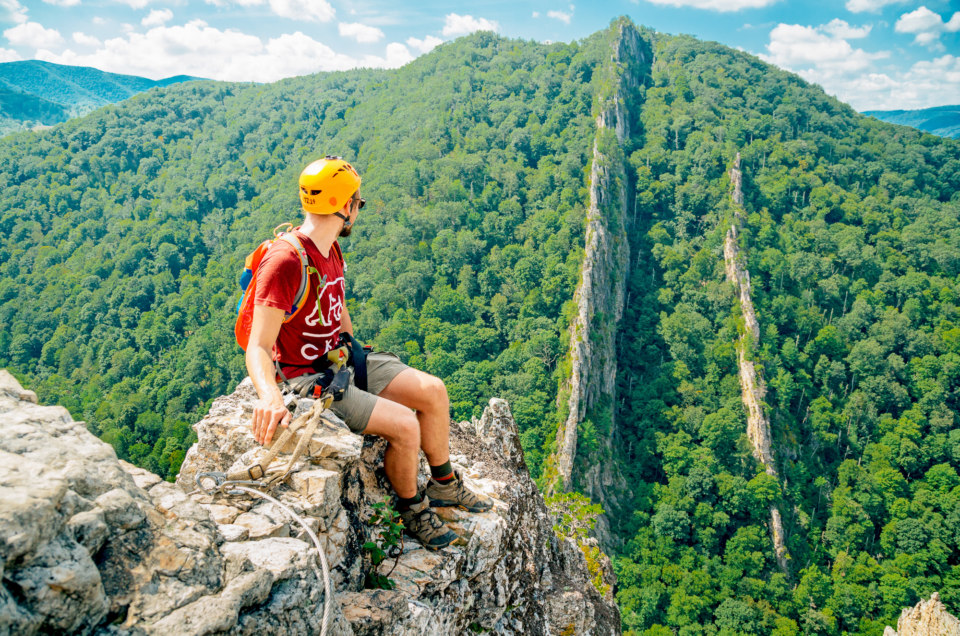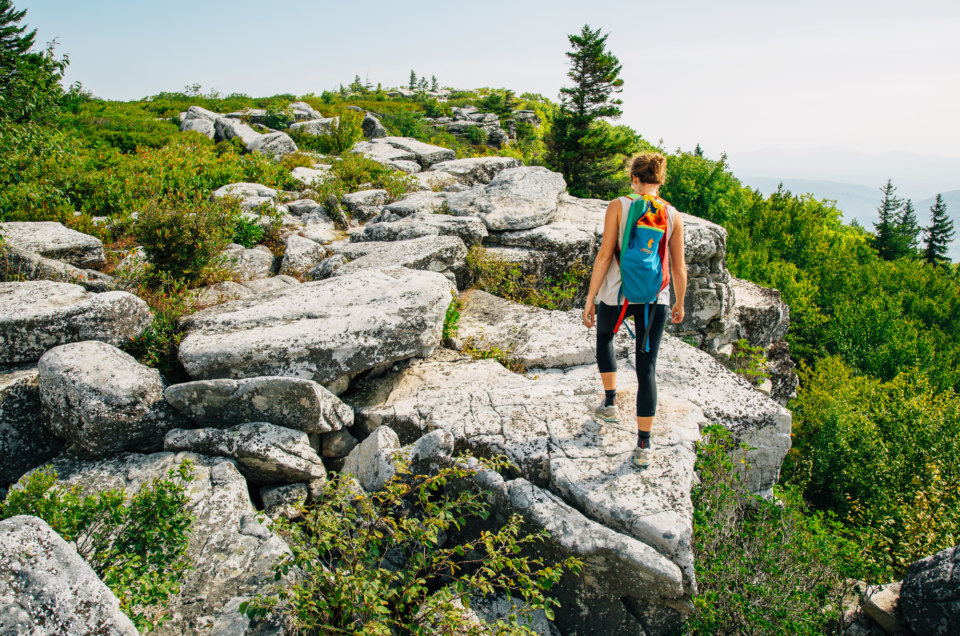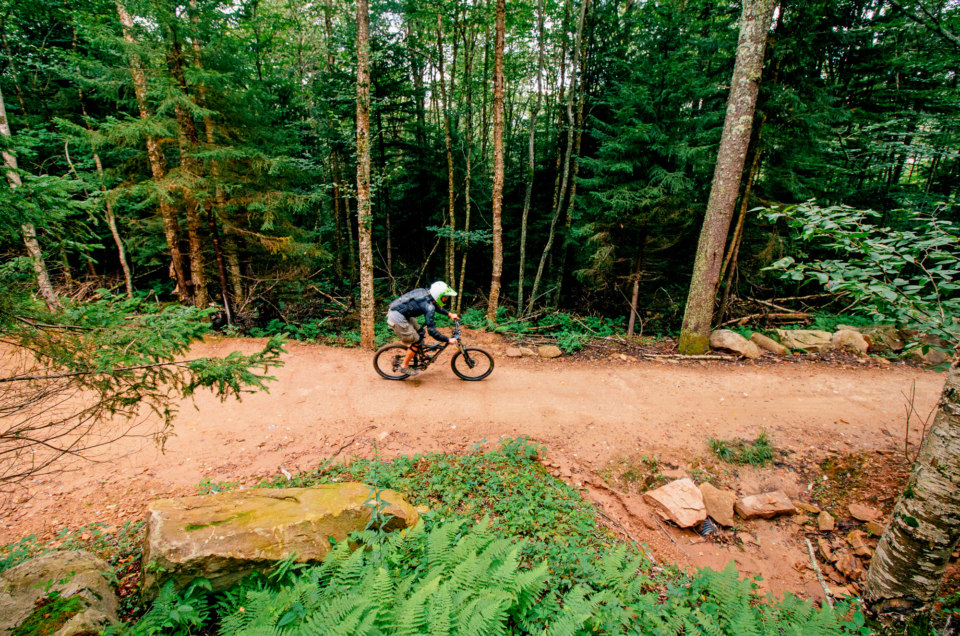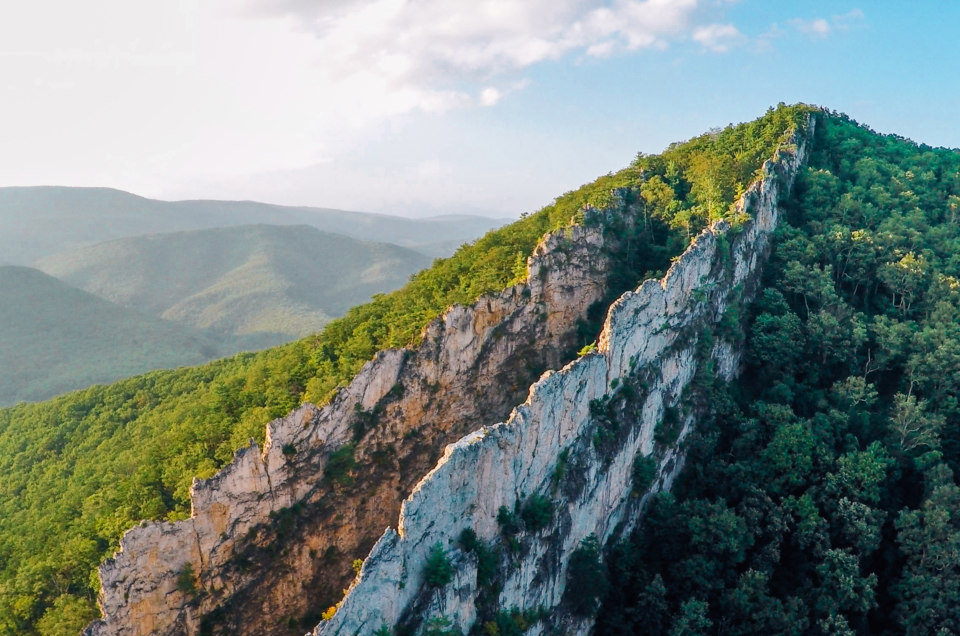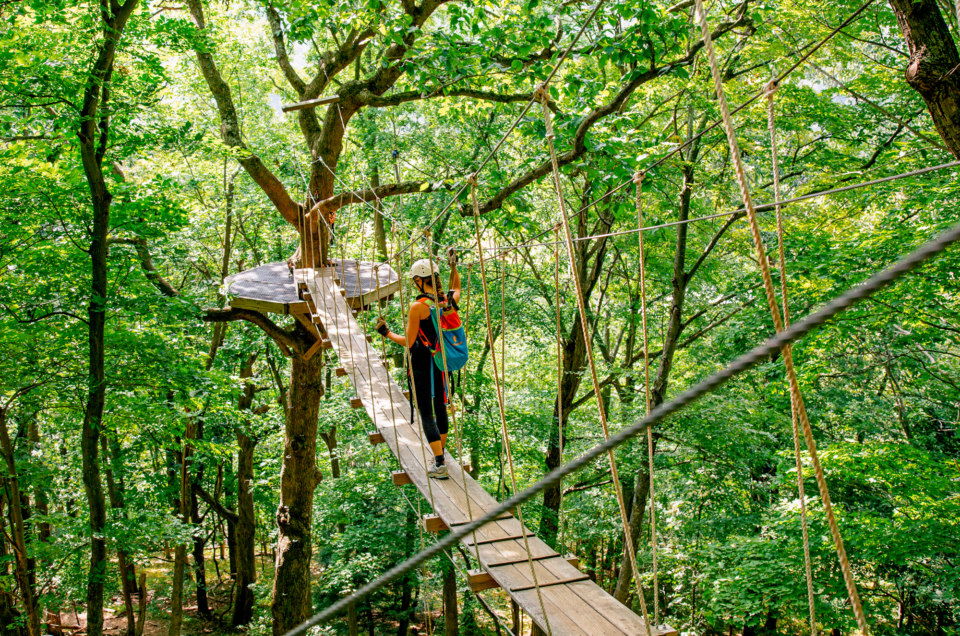 After powering through a torrential summer rainstorm that nearly forced us off the highway, we arrived in Charleston, West Virginia. As we pulled into the city, the rain had passed, the clouds were breaking, and golden rays of sunlight were filtering through the cracks in the sky. While it was the end of a long driving day for us, it was also the start of a brand new adventure.

We had been rambling across the Pacific Northwest, when we were contacted by Travel Mindset to do a story about outdoor recreation in West Virginia. At first we were a little hesitant. Neither one of us had been there before, so we were having difficulty picturing the landscape in our minds. Nevertheless, believing there's something interesting to be discovered no matter where you travel, we decided to accept the assignment. And so off we went.

While we had done some pre-trip planning before arriving in West Virginia, it was actually a chance meeting with a local in Charleston that illuminated just how wrong we had been. We were sitting at the bar in Black Sheep Burrito & Brews – a taco brew pub that rivals the best that our hometown of Los Angeles has to offer – when we struck up a conversation with a man named Dean, who used to live in San Francisco before relocating to West Virginia ten years ago. When we asked if there was much to do outdoors here, he nearly fell out of his seat. Apparently we had stumbled into the outdoor mecca of the East and we hadn't even realized it!
"World class whitewater, downhill mountain biking, tens of thousands of miles of incredible hiking, and some of the most spectacular rock formations on the planet."
As Dean rattled off must-see places and activities, we quickly jotted down notes on the back of a bar napkin. We had a rough itinerary planned out before this conversation, but after talking with Dean, we basically scrapped most of it and just did what he told us. When push comes to shove, we'll always take local insight over Google search results. And we are so happy we did.

We spent the next week exploring West Virginia and diving deep into the endless outdoor recreation opportunities. To say we were blown away would be an understatement. This state was incredible and absolutely on par with the very best we've seen out in the West.
See why West Virginia should be at the very top of any outdoor enthusiast's bucket list.
White Water Rafting in Fayetteville

The first – and most emphatic – suggestion Dean gave us was to go whitewater rafting. Between the Gauley River and the New River, there's world-class whitewater just 45 minutes outside of Charleston. Around the town of Fayetteville, there are a variety of rafting outfitters to choose from, but we opted to go with Adventures on the Gorge. This summer camp inspired resort has recently united a bunch of smaller tour operators, allowing them to offer dozens of activities like rafting, zip lining, ATVing, climbing, rope courses, paintballing, and a lot more, all from one central location. We could have spent the entire week there without getting bored.

For our rafting trip, we did a half-day tour down the New River that covered class II-V rapids. According to our guide, this section of the river was tame compared to the Gauley River, but it was plenty wild for us. We had some big drops, took some heavy hits, and even did a little standing wave surfing with the raft. Thankfully the water was relatively warm because we were drenched from start to finish, but we loved every minute of it.
Long Point Trail at Summersville Lake

Summersville Lake is a large reservoir about 20 minutes north of Fayetteville that's popular for boating, kayaking, fishing, hiking, and camping. Sheer cliffs rise high up out of the water, creating a rocky lip around the edge of the lake in some sections.

The most prominent edge can be found at the end of Long Point Trail. Here, a narrow peninsula of rock juts out into the middle of the lake, offering some spectacular views. The trail is about a 4 mile round trip and starts near the Summerville airport. Make sure you appropriate enough time! We went hiked out to catch sunset and ended up walking back in the dark.

Downhill Mountain Biking at Snowshoe Mountain
With over 250 acres of skiable terrain and 1,500 feet of vertical descent, Snowshoe Mountain is the southeast's premier skiing destination. During the winter months, this tiny mountaintop resort town is booming with skiers from Baltimore, Washington DC, and the Carolinas. After the snow disappears so do the crowds, but there's still tons of fun to be had on the mountain – including downhill mountain biking.
We signed up for an half-day rental and introduction class at the Mountain Adventure Center. While we love city biking, neither of us had ever mountain biked before – downhill or freeride. As part of the package, we got hooked up with bikes, all the necessary protective like gear, helmets, gloves and most importantly: lift passes!

Our instructor Johanna was incredible and got us checked out on a mini-practice course before taking us out on some beginner trails. We've never had so much fun on a bike before. Rumbling over rocks, banking around corners, and splashing through mud puddles. It was a blast. We were just getting into the groove towards the end of our lesson, so we extended our rental for the rest of the day.
Cranberry Glades
Cranberry Glades is a protected botanical area in the Monongahela National Forest and contains five boreal-style bogs. The soil is unusually acidic and supports vegetation that is usually found much closer to the arctic circle. Here you can spot cranberry bushes, sphagnum moss, and skunk cabbage as well as two different types of carnivorous plants (purple pitcher plant sundew).

Long wooden boardwalks have been constructed to allow you to venture deep into the glades and we spent the afternoon exploring the area. While the plant life was lush and green when we visited, we've seen photographs of it during the fall, and the entire field turns a deep crimson red. We will definitely have to come back later in the season to see that.
Zip Lining near Circleville
When it's too hot outside to go for a hike but you still want to explore the forest, zip lining is the only way to go. So we booked a half day trip with NRocks and got to experience the lush West Virginia forest with the wind whipping through our hair.

It's hard not to have a great time while on a zip line. There's something magical about flying through the trees, going from platform to platform. This course also had a few rope bridges we needed to cross and concluded with a 50 ft rappel back down to the ground.
Via Ferrata near Circleville
Via Ferrata, which means "iron road" is an Italian style of protected rock climbing that is designed to allow people with absolutely zero climbing experience to scale towering cliffs. While this style of climbing has been popular for years in the Italian Alps, NRocks was one of the first operations to bring it to the United States.

Here's how it works: oversized metal staples have been punched into the cliff, creating what looks like a giant metal ladder. Climbers wear a harness and clip into a short sections of safety cables that runs alongside the route. Climbers use two carabiners to attach themselves, so even when transferring to a new safety cable section, they are always attached.

Despite having a mild fear of heights, we signed up for this full day rock climbing experience and it completely blew our minds. In no time, we were scaling towering cliffs, passing over thousand foot drops, and walking over an Indiana Jones style wooden bridge. Being able to get into those rock formations and see them from the top down, was an experience we will never forget.
Remember Dean from the bar? He told us we couldn't leave West Virginia without doing this. And if you're planning a trip to West Virginia, we are now obliged to say the same to you. Do it! It's so totally worth it!

Seneca Rocks
We had no idea that West Virginia was home to such spectacular rock formations. We've travelled all over the American Southwest and we've never seen anything like Seneca Rocks.

It's a jagged rock fin that bristles out of the surrounding tree-covered hillside like spiny ridges on the back of a stegosaurus. The towering cliffs are dramatic enough when viewed straight on, but when viewed from the side, where you can see just how remarkably thin the rock formation is, it's almost hard to comprehend.

This is one of the most popular spots in the state for rock climbing and the small town nearby seems perfectly set up to support that culture. Seneca Rocks also has a variety of hiking trails so non-climbers to explore the rocks as well. There's even a observation deck if you can make it to the top. But a word of warning – it's steep!
Spruce Knob
At 4,863 feet, Spruce Knob is the highest peak in West Virginia. Compared to the mountains out west, that isn't very much, but what it lacks in elevation it makes up in scenery.

The narrow country road that leads to the top was easily one of the most picturesque we had driven in the entire state. As you near the top of the mountain, the lush temperate forest transitions into a more boreal terrain, filled with dense spruce forests and clear alpine meadows.

At the top, there is an observation tower as well as a ring trail that circles the summit. From here, we watched the sun as it drifted over the many ridgelines that make up the West Virginia horizon. Gaze out into the distance and the ridges all look like a crumbled piece of paper, with mountain range after mountain range.

Getting to see the area from this vantage point gave us a new perspective on just how dynamic the landscape can be in West Virginia.
Bear Rocks in the Dolly Sods Wilderness
With stunning vistas and a unique localized ecology, the Dolly Sods Wilderness area is one West Virginia's most precious hidden gems. This sprawling meadow contains alpine features like stunted trees, wind carved boulders, heath barrens, and large peat bogs. Unlike the rest of the deciduous forest seen in the state, the Dolly Sods more closely resemble the type of dramatic landscape often found in the high sierras.
Dozens of trails crisscross the nearly 30 square mile area. While the land is open to hikers, overnight backpackers, and horseback riders, there are no mechanized vehicles (including bicycles) allowed inside. Since it has been designated as wilderness area, this is done to keep the environment as untouched and wild as possible.

Towards the eastern side of the Sods, at the northern end of Forest Route 75, we spent some time exploring Bear Rocks. These windswept cliffs look to the east and would have been a spectacular place to catch sunrise. But that will have to wait until we come back next time!

#GoToWV
West Virginia was more than we could have ever expected. The diversity of outdoor activities, the range of stunning landscapes, and the countless friendly people we had the pleasure of speaking with, left us positively beaming. While we were hesitant at first, now we would go back in a heartbeat.
But what really stood out to us about West Virginia was access. The state is big, but it's not that big. You can drive to all the places we listed here in just a few hours from Charleston or Washington D.C. The prices were all very reasonable as well. Compared to the cost of hotels and tours out west, we definitely got our values worth here. And we booked almost all of it last minute (after our enlightening talk with Dean). Try booking a rafting trip for the next day out west and they'll already be booked up for the season.
So, if you're looking for an epic outdoor experience, then look no further than wild, wonderful West Virginia.
Content Produced in Partnership with Wild, Wonderful West Virginia
Other Voices you might like