Exploring West Virginia- 10 Adventure Spots According to Fresh Off The Grid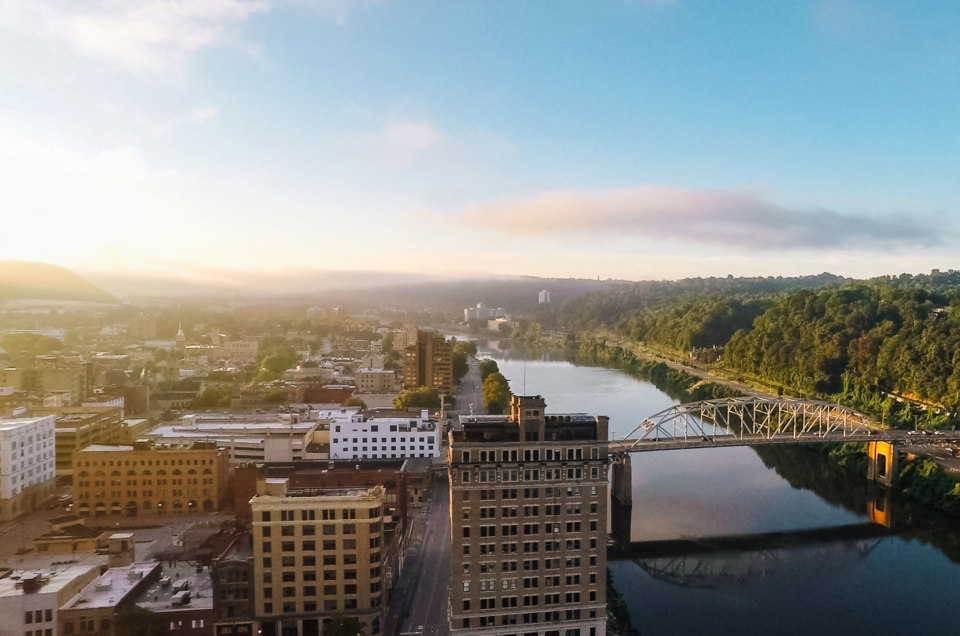 We sent Instagrammers and Vloggers, Fresh off the Grid, to West Virginia for a week of awesome adventures. Check out their top 10 adventure spots! Created in partnership with Wild, Wonderful West Virginia.
Charleston, WV – Located at the confluence of the Elk and Kanawha River, Charleston is the perfect place to set up a basecamp and explore the rest of the state. While you're there, pick up a guide book or a cup of coffee from Taylor Books, have the wasabi-cashew tuna taco from Black Sheep Burritos & Brews, or try "The Raj" IPA from Charleston Brewing Company.  This new wave of shops and restaurants are revitalizing Charleston's already charming downtown and are definitely worth checking out.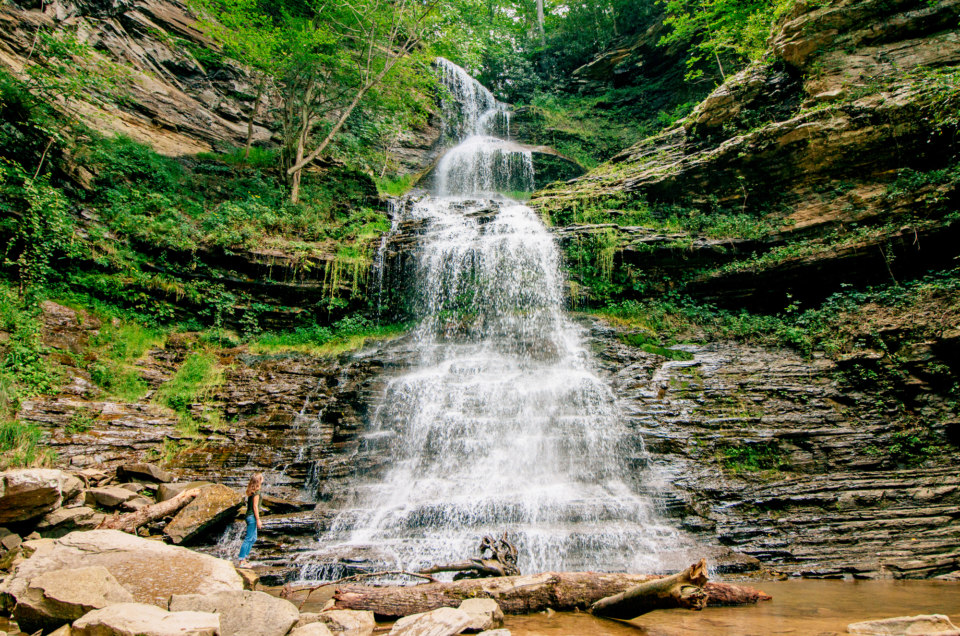 Cathedral Falls – While it is not the highest waterfall in the state, Cathedral Falls is arguably West Virginia's most beautiful. About a mile away from the Gauley River Bridge, along route 60, these majestic falls come cascading down into a natural rock amphitheater. While the falls are visible from the nearby gravel parking lot, in order to experience them in their full glory, we recommend taking a short walk up to their base.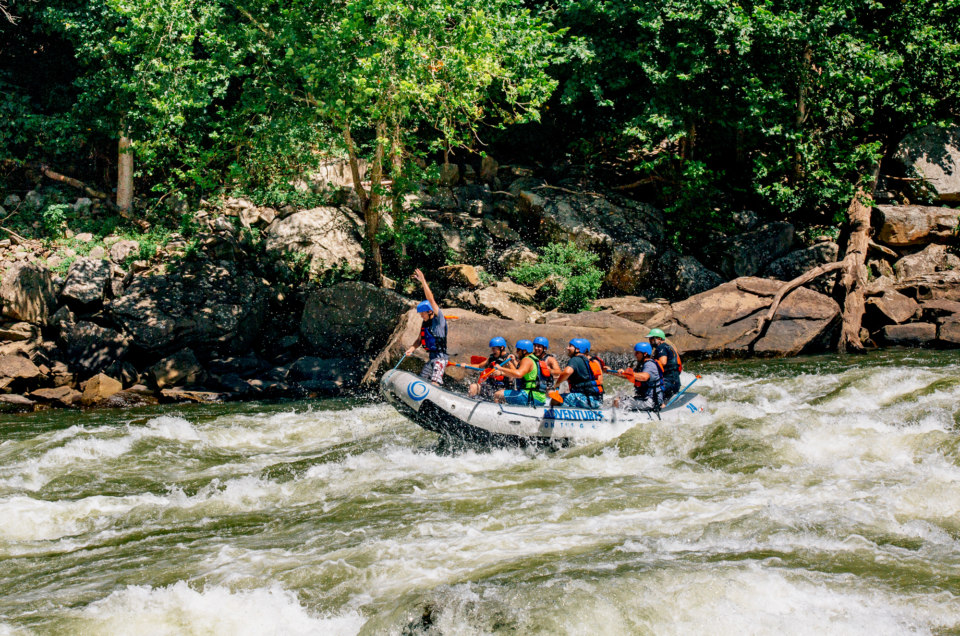 Whitewater Rafting – West Virginia is home to some of the best whitewater rafting in the entire country, and much of it is only a short drive from Charleston. We did a class II-V trip down the New River with Adventures on the Gorge and it was one of the most exhilarating experiences of our lives. Unlike rafting out West, this water was actually warm! The New River was great for beginners, but for those looking to kick it up a notch, the Gauley River apparently is a nonstop thrill ride. High season for rafting runs from mid spring to early fall.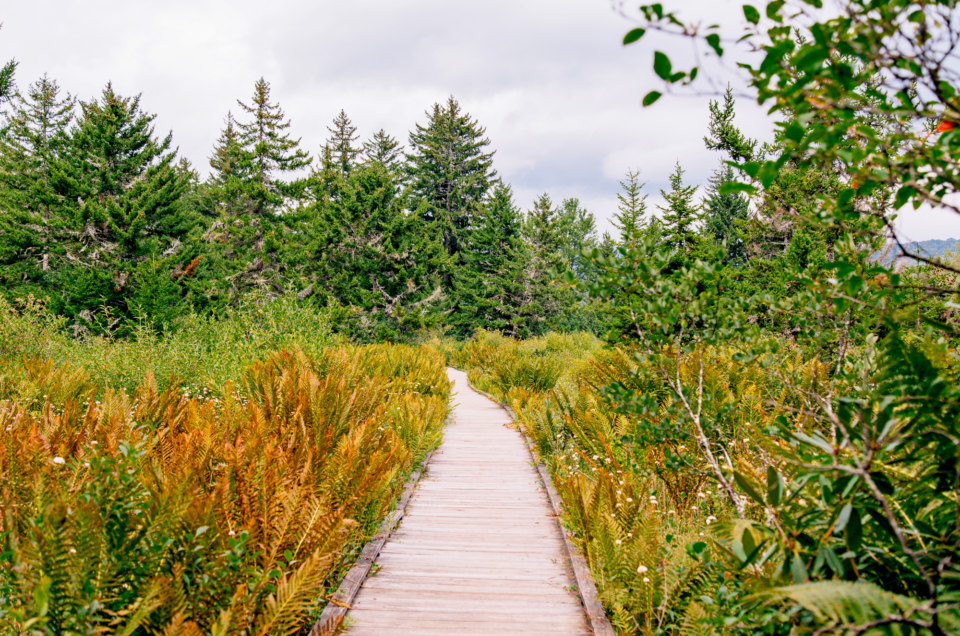 Cranberry Glades – A protected botanical area, Cranberry Glades contains West Virginia's largest acidic wetlands. Here you will find cranberry bushes, sphagnum moss, skunk cabbage, and two carnivorous plants (purple pitcher plant and sundew). A lot of the plants here are usually found much higher north, giving the area the appearance of a high alpine meadow. The Glades are also a great place to spot wildlife such as black bears, Northern flying squirrels, red-tailed hawks, bald eagles, and red foxes. During the fall, much of the vegetation turns a beautiful crimson red.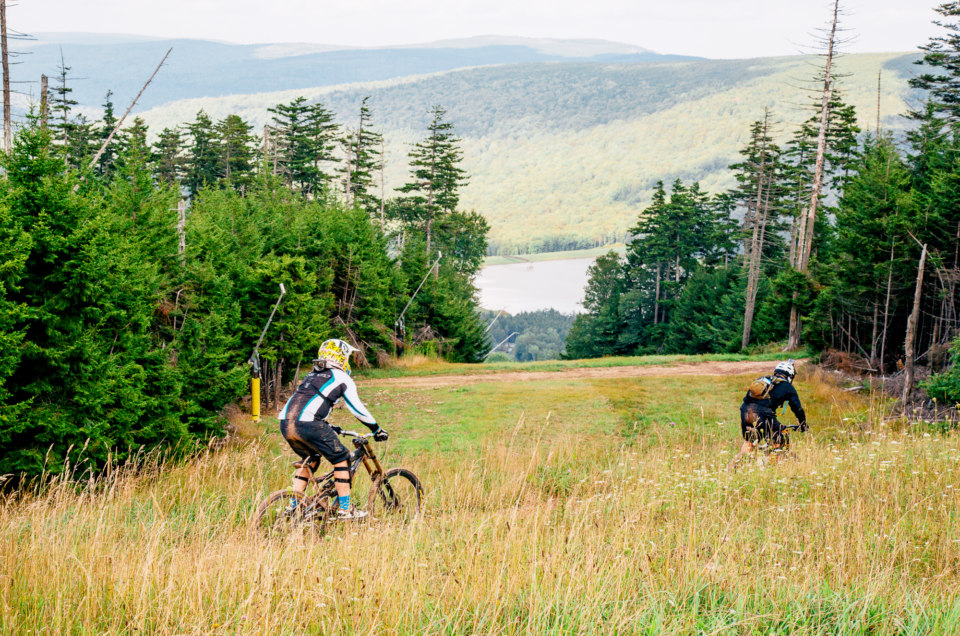 Downhill Mountain Biking –  During the winter, Snowshoe Mountain is one of the southeast's premiere ski destinations. But during the summer, the steep slopes transform into a playground for downhill mountain bikers. Cruise through scenic meadows, carve through banked turns, and charge your way through muddy puddles. When you get to the bottom, just pop the bike on the chairlift and the fun starts all over again. If you've never downhill mountain biked before, we can assure you it's an absolute blast. Not only can the Mountain Adventure Center at Snowshoe hook you up with a bike rental, but they can also give you a beginner lesson to get you started.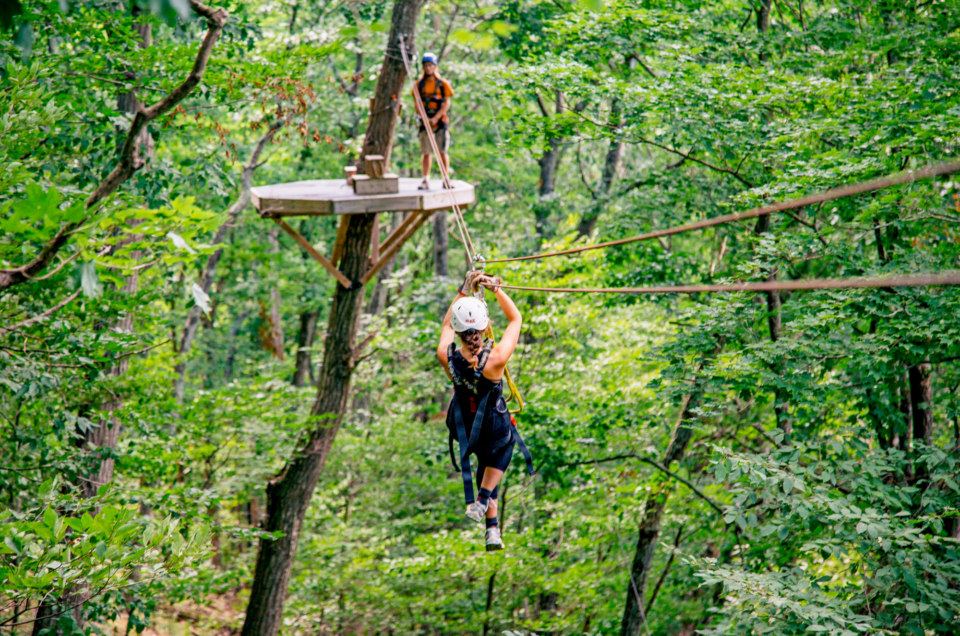 Zip Lining – Gliding effortlessly through the forest, the wind rushing through your hair – if it's too hot to go hiking then go zip lining instead! The zip line canopy tour at NRocks was an incredible way to experience West Virginia's lush deciduous forest. Find yourself high up in the trees, flying from platform to platform. Cross three wooden rope bridges and challenge your fear of heights with a 50ft rappel down to the ground.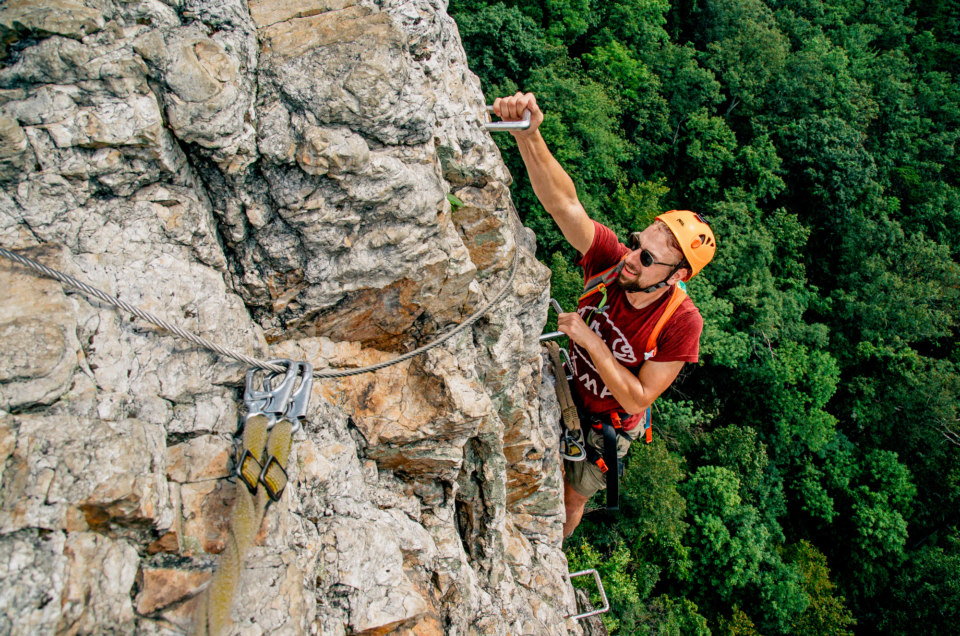 Via Ferrata –  Meaning "road of iron" in Italian, Via Ferrata is a style of protected rock climbing that allows people to scale towering cliffs with absolutely zero climbing experience. Giant staples have been punched into the rock to create a ladder. Short sections of safety cables run alongside the route, allowing climbers to remain clipped in at all times. While this style of climbing is popular in Europe, NRocks in Circleville, WV was the first tour operators to bring it to America. Climbing these giant rock cliffs was truly an awesome experience. The guides were extremely knowledgeable, the route and equipment very well maintained, and the views from the climb were out of this world!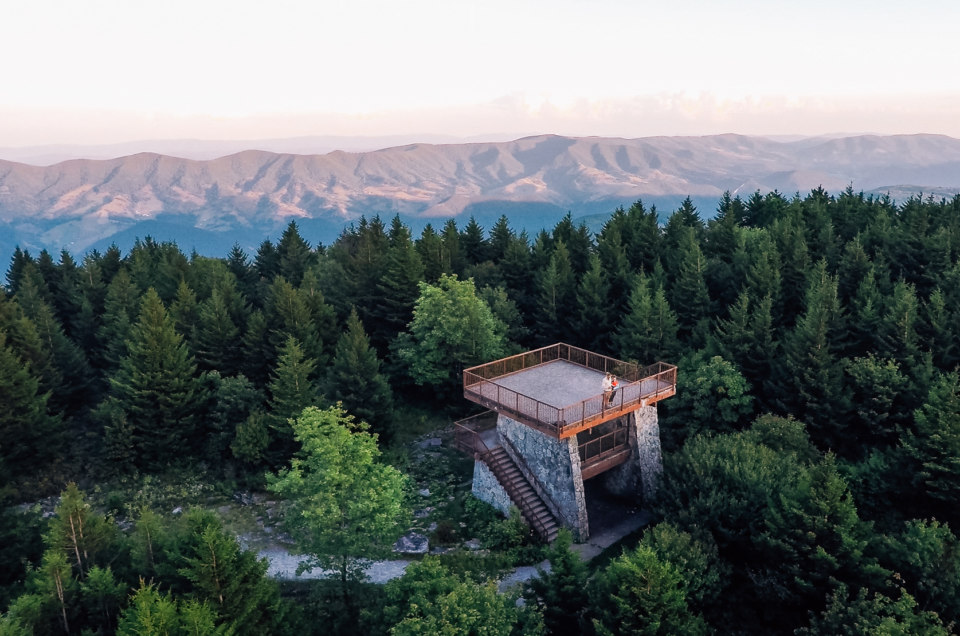 Spruce Knob – The highest point in the state of West Virginia, Spruce Knob offers unparalleled 360 degree views of the surrounding landscape. The summit is covered with dense spruce forests, open boreal meadows, and crumbling rock screes, giving it a distinctly alpine characteristic. There is a short rim trail that leads around the summit as well as a three storied observation deck. Perfect for catching sunrise or sunset.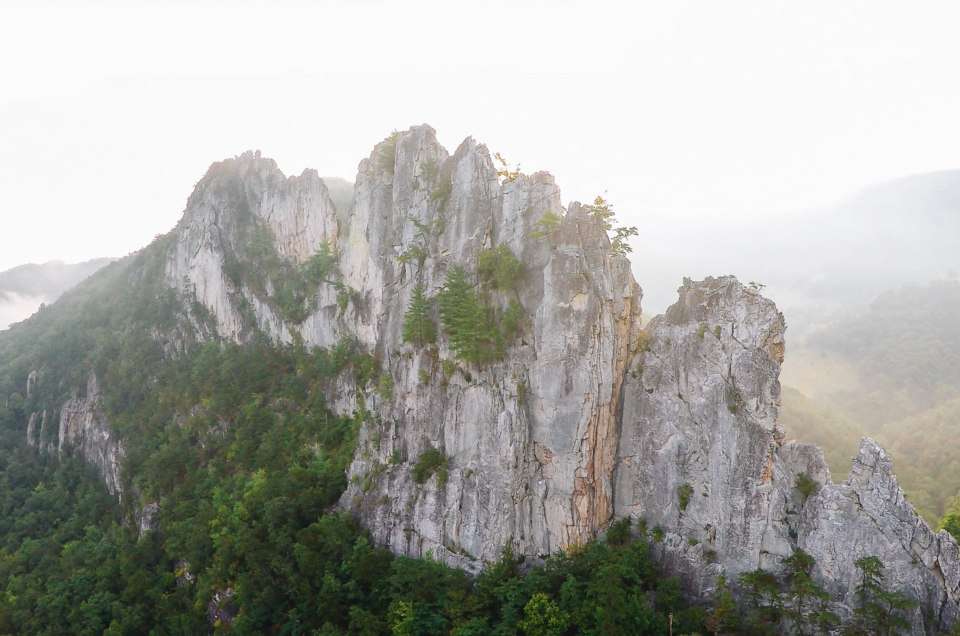 Seneca Rocks – West Virginia is home to some of the coolest rock formations in the country, and chief among them is Seneca Rocks. These massive rock "fins" jut out from the surrounding hillside like a towering sail made of stone. There are dozens of rock climbing routes for skilled climbers as well as a variety of hiking trails. Towards the top there is even an observation deck – if you're willing to brave the steep hike up.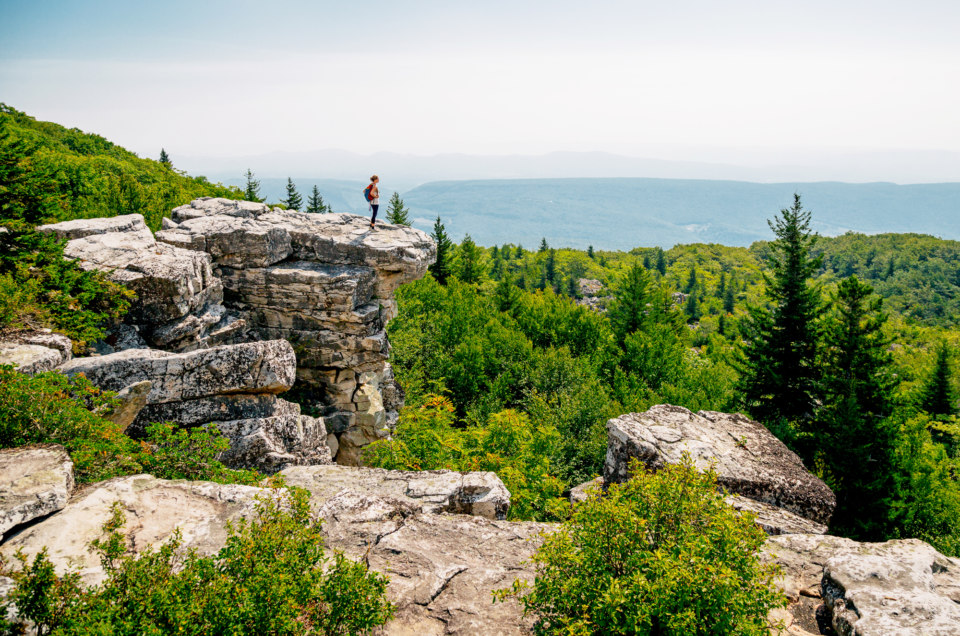 Dolly Sods Wilderness – With awe-inspiring vistas and a distinct ecology, the Dolly Sods Wilderness is one of the most striking outdoor destinations in the entire state of West Virginia. This high-altitude plateau contains alpine features like stunted trees, wind carved boulders, heath barrens, and peat bogs. Dozens of trails crisscross the 30 square mile area. The land is open to hikers, overnight backpackers, and horseback riders, however there are no mechanized vehicles allowed inside. If you're looking to experience someplace truly wild and wonderful, then the Dolly Sods should be high on your list.
Other Voices you might like