4 Grand Cayman Water Excursions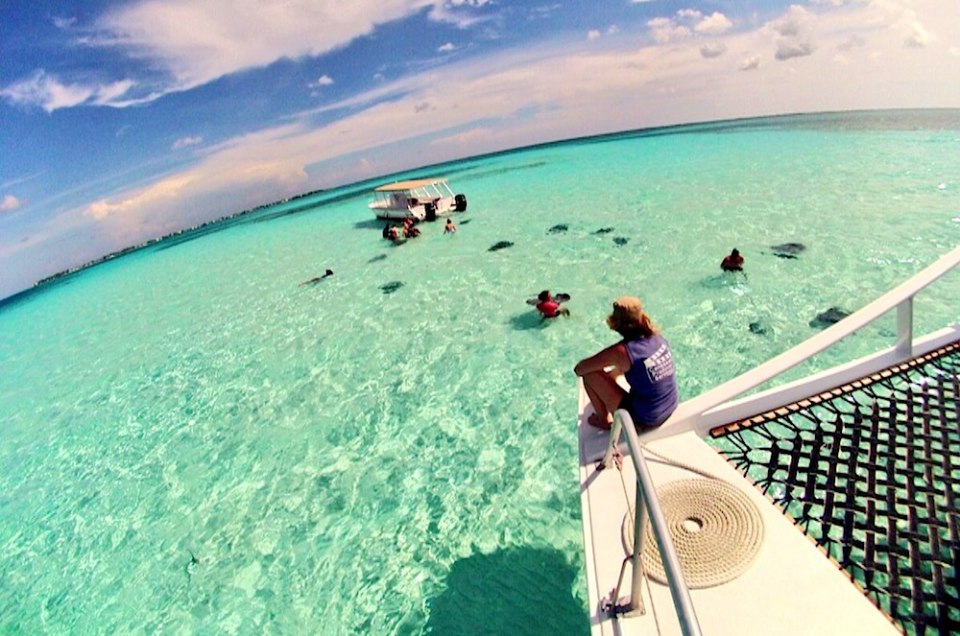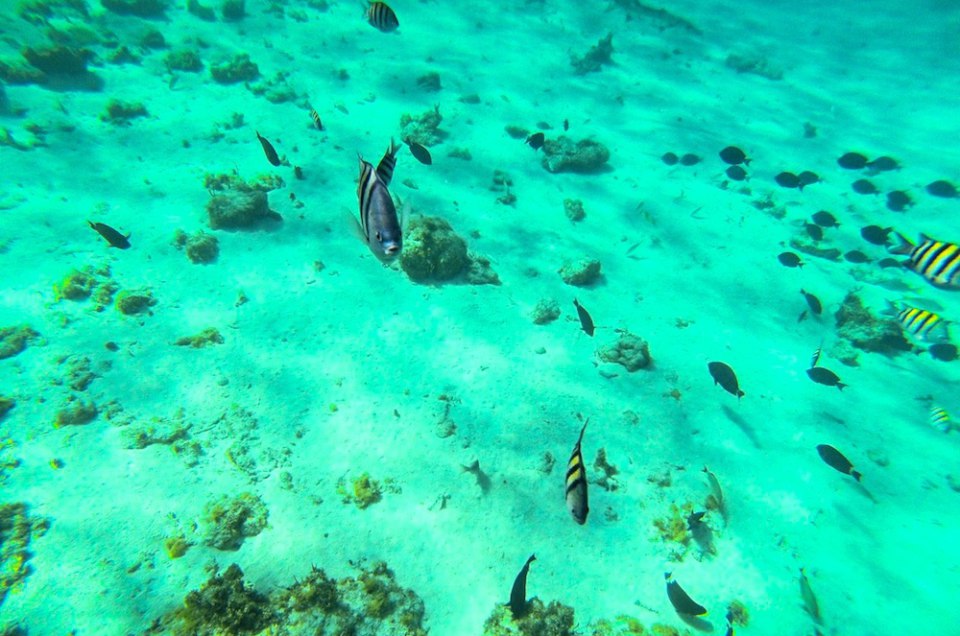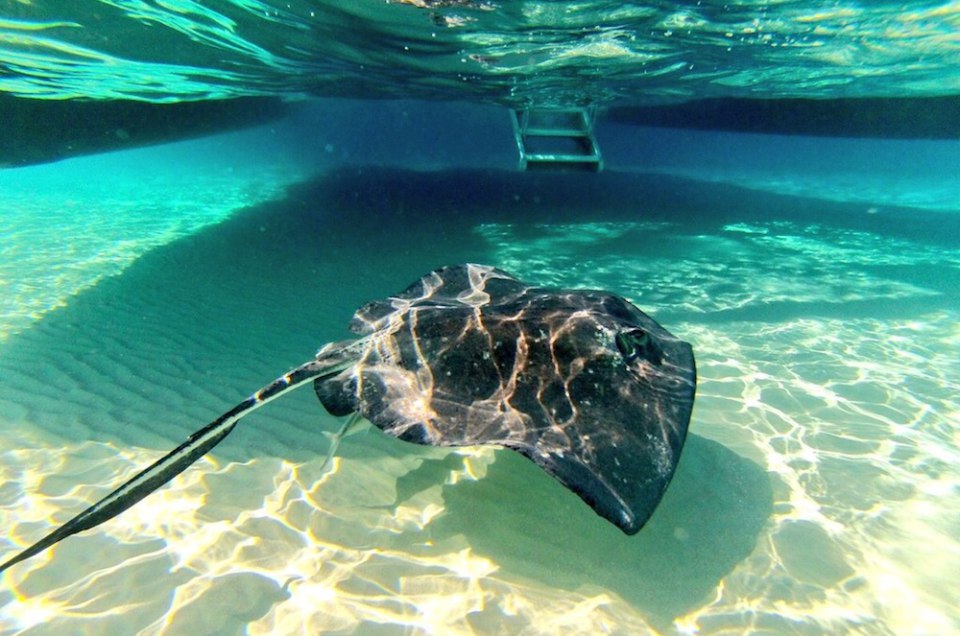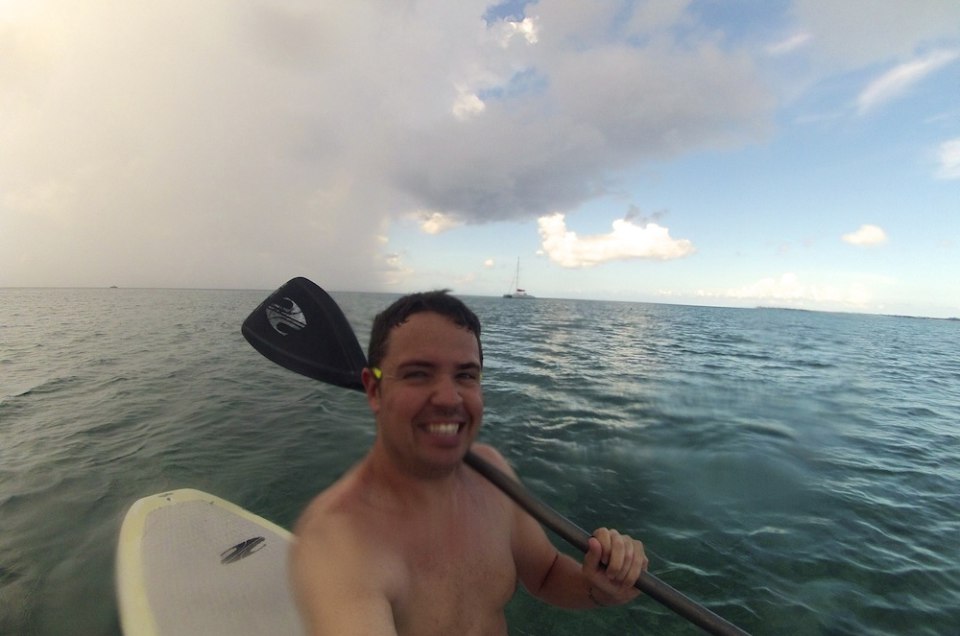 It's nearly impossible to go to the Caribbean and not spend any time in the water. That's especially true for the Cayman Islands, one of the most unique and beautiful of the Caribbean islands, which is technically three islands in one.
Formed by the Cayman Ridge made of calcareous rock, between the coral and deep, expansive underwater ridges, the Cayman Islands has some of the best scuba diving in the world. But if you're not certified, what else is there to do?
A lot of people come for the appropriately named, Seven Mile Beach, which is considered by many to be one of the best beaches in the Caribbean. Beautiful and picturesque, if you're a sand dweller, you'll be quite content to waste away the day there working on your tan. But if you're looking to get active, Grand Cayman has the largest variety of water activities among the islands. Here are a few highlights.
Stand-Up Paddleboarding
As a new convert to stand-up paddleboarding, I often get asked if it's easy to learn. The answer depends on a number of things, one being your location and the water conditions. I can say without a shadow of a doubt from all the places I've paddleboarded (Southern California, Gulf of Mexico, and Hawaii) Grand Cayman is one of the best places for beginners, thanks to calm, clear waters.
I rented my paddleboard from Red Sail Sports at the Westin Grand Cayman, but there are numerous places you can pickup boards along Seven Mile Beach. Red Sail, among others, all offer lessons, and if you're staying at the Westin, the daily SUP clinic is included in your rate. If you're feeling especially adventurous, get some snorkel gear for a full day on the water, as there are great sites right off Seven Mile Beach.
Stingray City
Stingray City is the most popular excursion in Grand Cayman, and for good reason. It's home to one of the most unique communities of stingrays in the world, which gathered here decades ago when fisherman would use the shallow series of sandbars to clean their fish before heading into the harbor. Years later, they still congregate, swimming and interacting amiably with tourists. If you've got some food in your hand, you may even get a smooch from a stingray. Best of all, no prior swimming, diving, or snorkeling experience is required. Many outfitters, like Red Sail, also take guests to nearby snorkeling sites before or after a tour of Stingray City.
Scuba Diving
The water surrounding the Cayman Islands are considered to be some of the best in the world for scuba diving, largely in part to the massive underwater ridge, but also because of the superior conditions, including great weather, calm water, and incredible visibility. From boat dives far off the coast to wrecks, caves, and walls right near shore, there are tons of sites in Grand Cayman which you could spend your entire trip exploring (or have a reason to come back).
One of the most notable and not-to-miss is the wreck of USS Kittiwake, just off the northwest point of Grand Cayman. The purpose-sunk vessel was formerly a rescue ship in the Navy before being decommissioned and sunk just off Seven Mile Beach in 2011. It sits at 64 feet below the surface at its deepest point and 15 feet down at the most shallow. Some other dive sites just off Seven Mile Beach include Eden Rock and Devil's Grotto, known for their twists and tunnels made for meandering with marine life. Grand Cayman's North Wall is also considered to be one of the best wall dives in the Caribbean.
Snorkeling
Snorkelers, too, have access to sites just off Seven Mile Beach. Most guests staying on Seven Mile Beach can simply rent snorkel gear from their hotel and go straight into the ocean, where colorful reefs lie just beyond the breaking waves. A more low-key section of sand, Cemetery Beach, is home to some of the best snorkeling in the area, although it's a little bit of a swim to reach. Expect to see a wide range of sea creatures that includes piranhas, sea turtles, parrotfish, and others. Coral Garden is often one of the stops on excursions to Stingray City. On our trip I saw ribbonfish, stingrays, and even a barracuda.
Sponsored by Visit Cayman Islands.
Other Voices you might like