Walking On Travels' Keryn Means Shares the Perfect Girlfriend Getaway in Wilmington, Delaware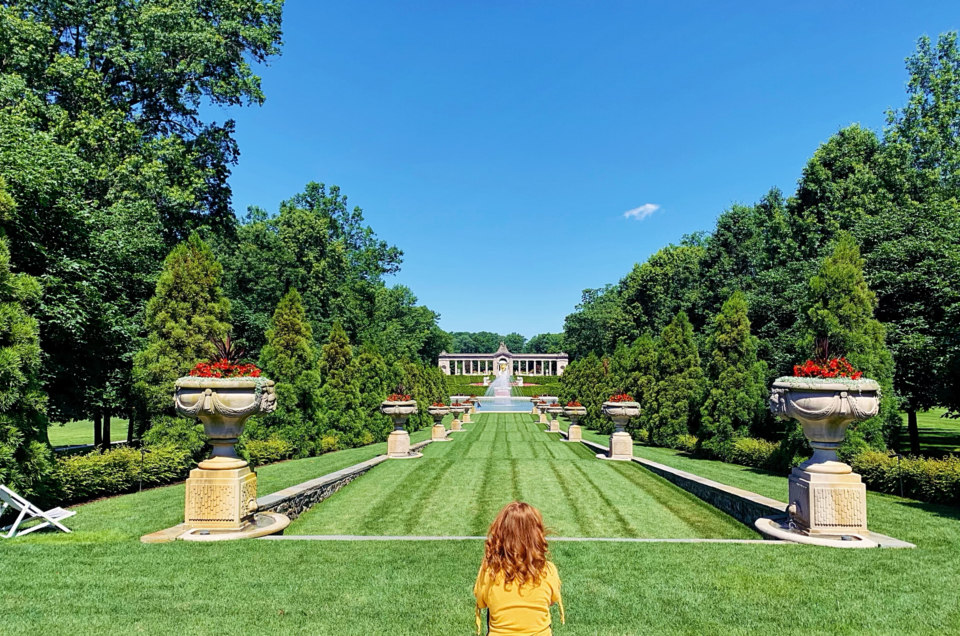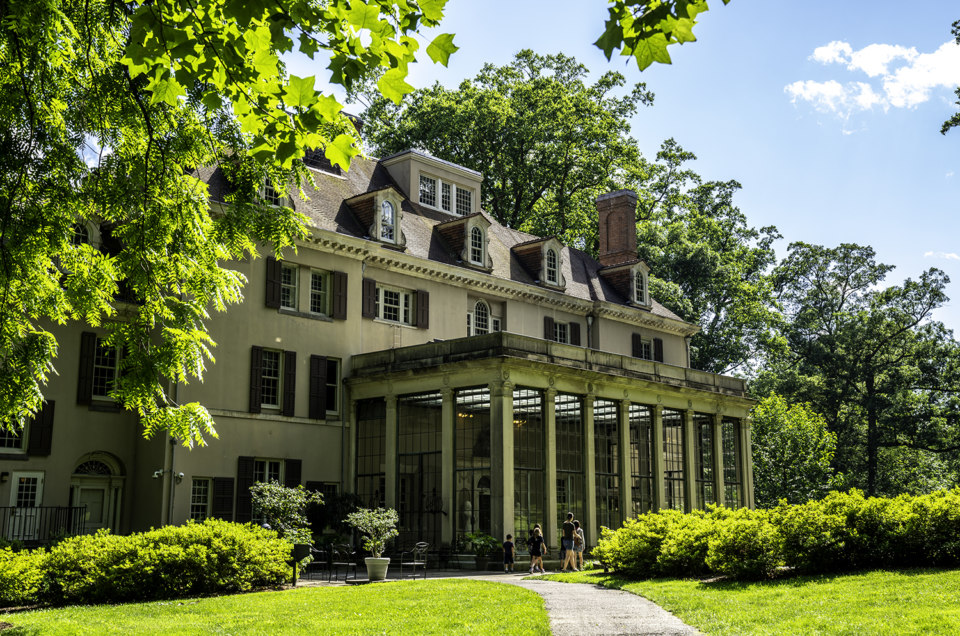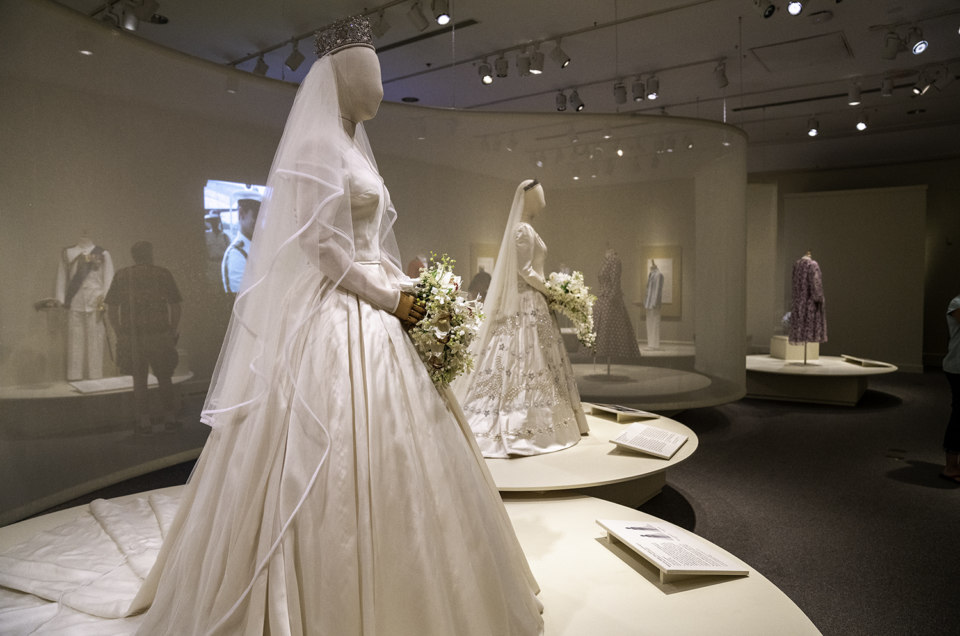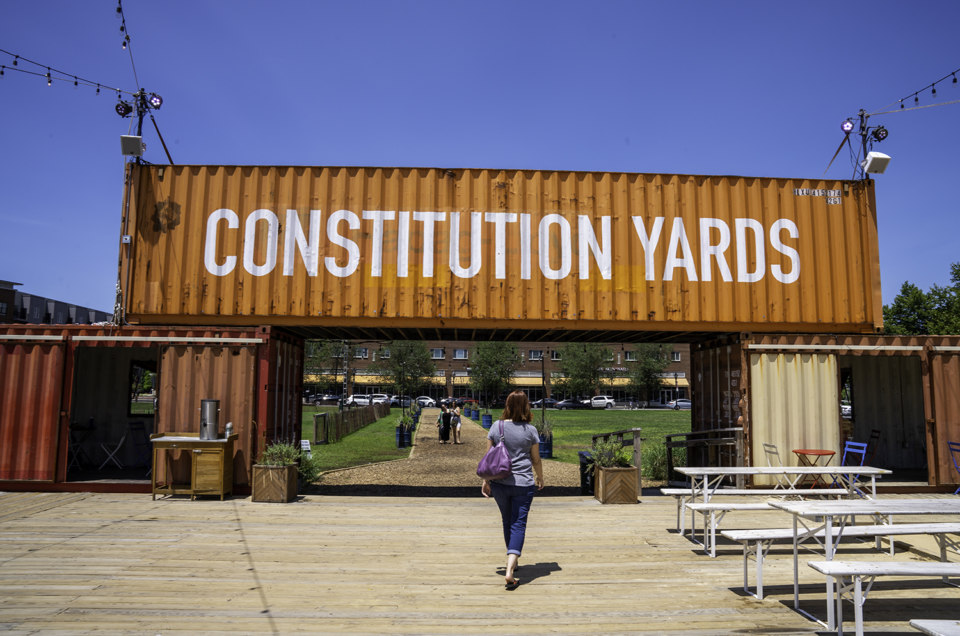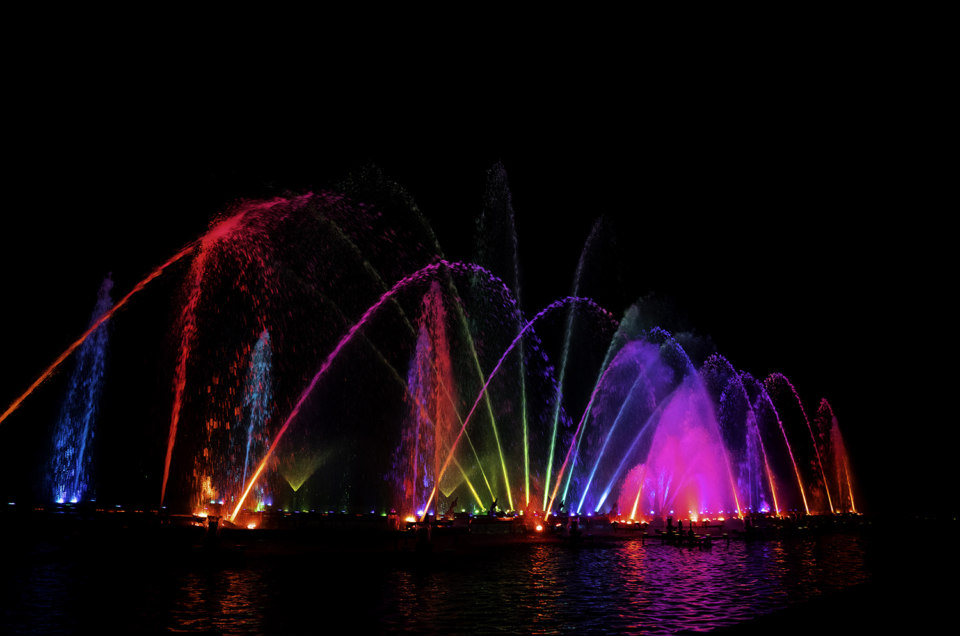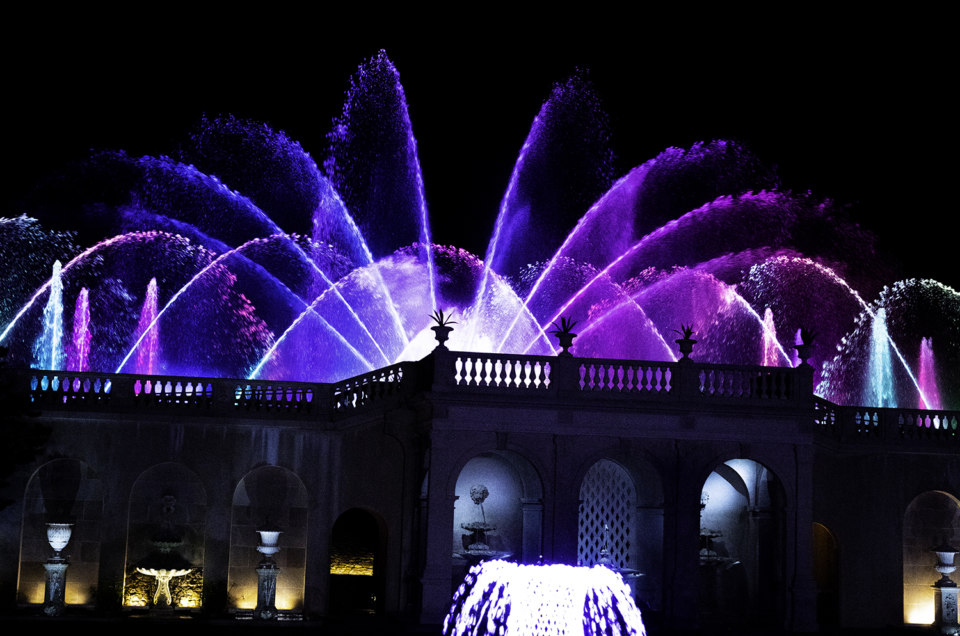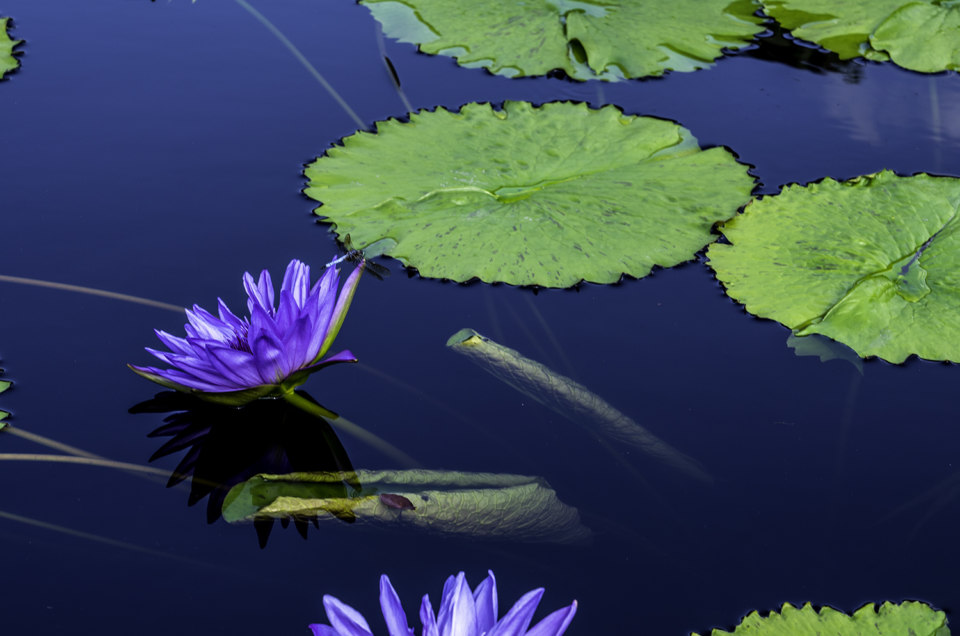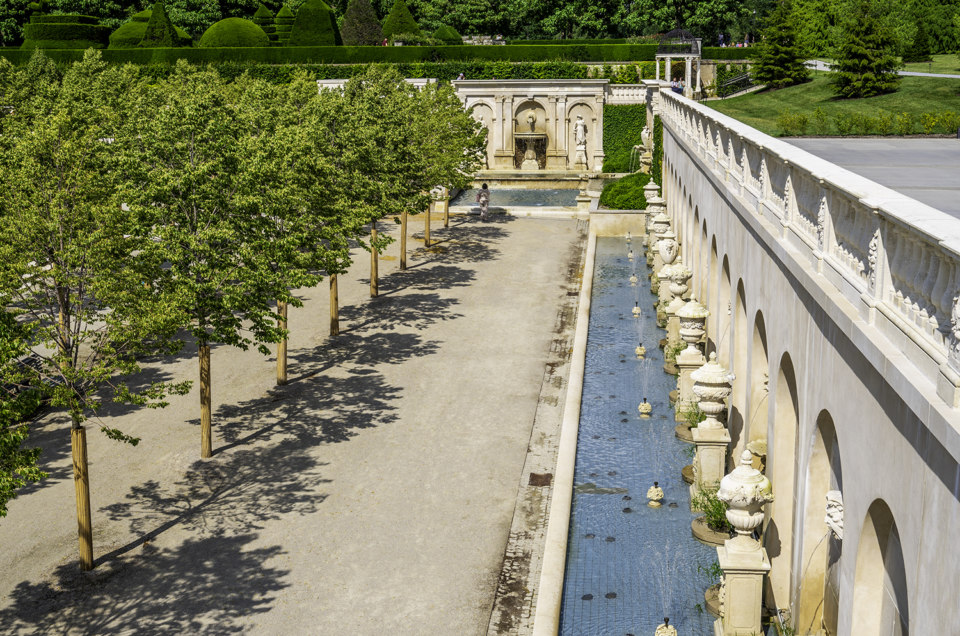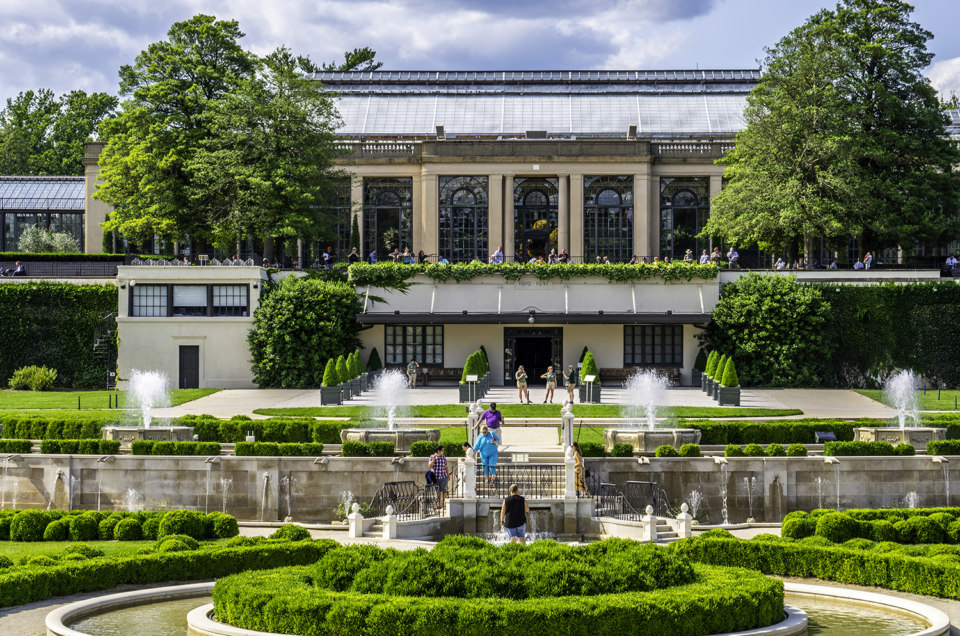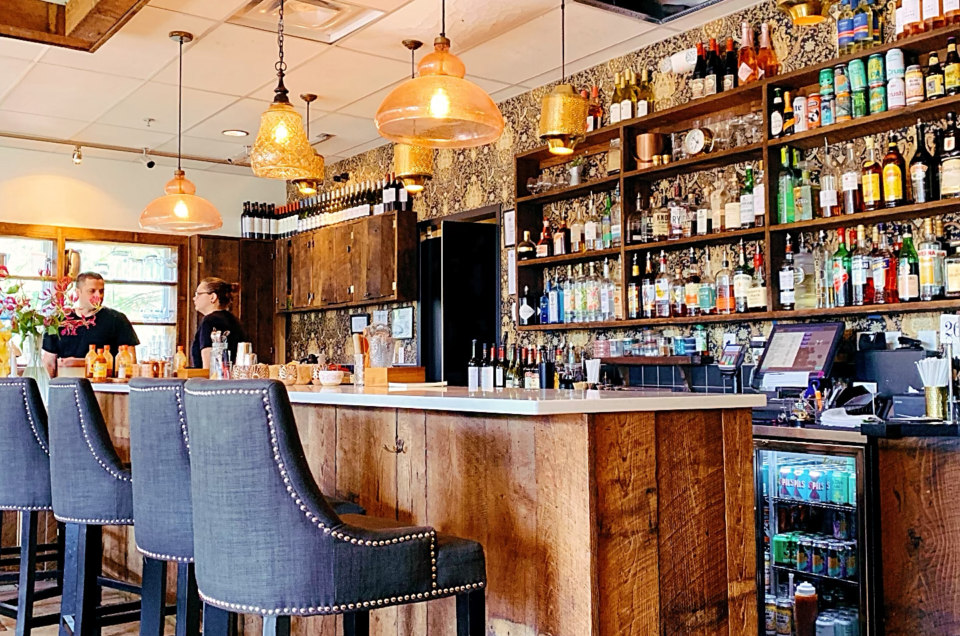 Hi Keryn! You recently wrapped up an awesome trip to Wilmington, DE and we're excited to hear more about it, but first we want to get to know more about you and how you started @WalkingOnTravels! 
You've built quite a large following through your blog, Walking on Travels, can you tell us a bit about how you started your blog and social channels?
My first site, Walking On Travels, got started back in 2011, when my oldest was just a year and a half old. He had been flying back and forth to Hong Kong and Shenzhen with me for work, back when I was in book publishing. I'd been thinking of writing about our travels and the odd existence of traveling with a baby for business trips. Finally, one night ,I just opened WordPress and did it. Too many friends and family had asked how I did it, but more importantly, they wanted to know "why" I brought him along. I couldn't understand why they didn't understand. Of course I would bring my son. He was so cheap to take with me. Why wouldn't I give my baby the chance to fly around the world and experience something new? 
Soon after I launched my site, I left my job in publishing to pursue full-time freelance work. I learned that other people were blogging and making money at it. My site and audience grew, along with my social media following. Things changed so rapidly that I was constantly learning, which I loved. I was never bored, and even when my second son was born, I always wanted to be writing, working on my site, making it better, and checking in with my community. It was my way of staying connected with the outside world and other moms, especially when I was feeling alone after having two babies. Our travels picked up, in fact, we travel more after kids than we ever did before having kids. Our children gave us permission to pursue our passion by showing them what we love about the world through travel. 
Just a quick visit to your site or your social and it's clear you're a busy bee, what is the average day-in-the-life like for you?
The best thing about my job is that there is no "typical" day. When I'm at home, the dog and I walk the kids at school and I'm at my desk by 9:15am with a cup of coffee in hand. I spend the vast majority of my day answering emails, assigning out articles for my other publication, Twist Travel Magazine, prepping content to go live, touching base with clients and my assistants, writing and on social media. Afternoons I'm back up at school to grab the kids, run around to soccer or dive team practice and getting everyone fed. Evenings you will see me back in front of the computer editing photos and videos, or articles that need to go to editors or get uploaded onto one of my websites. Being your own boss and owning several sites, means you are always "on," whether you want to be or not. 
When I'm on the road, everything changes. I'm 100 percent focused on the client I'm working with during the day. I love diving into a new place, tasting the food, peeking around corners, into shops and back alleys. I like to chat up bartenders and bellhops, shopkeepers and other moms I meet at activities I'm trying out. Moms are always in the know. When I'm back in my hotel, I'm checking in back home, answering emails, downloading images from the day and catching up on social media. 
With two kiddos, we imagine you don't get bored! What are some of your favorite family-friendly places to visit?
The best thing about family travel is that is is NEVER boring. Your kids may claim they are bored, but they aren't. How could they be when there are so many new things to see and explore. 
Some of our favorite spots outside of the U.S. are Italy, Scotland and Ireland. All three are family friendly and easy to traverse with younger children. Grandmothers love the babies and toddlers in Italy. Scotland and Ireland have endless landscapes for older kids to run, which is very important for my boys. They need to work out a lot of energy, plus there are rocks to climb. 
In North America, we love Maine, New Hampshire, California our old hometown of Seattle, plus any National Park. Next, I hope to get the whole gang up to the Canadian Rockies around Banff and Jasper. I've been several times, but the rest of my family has yet to experience the magnificence of that area.
Was it ever stressful starting out and traveling with little ones? What are one or two tips you have for fellow travelers with kiddos?
Ha! Traveling with kids is always stressful, but so is parenting. I always tell other parents that I travel because if I'm going to be a mom than I at least want a cool backdrop. Yes, my kids have thrown tantrums all over the world, but they have thrown tantrums at the neighborhood pool and in front of my house for all of the neighbors to see, too. And guess what? Kids all over the world throw tantrums, cry, skin their knees and take naps in strollers. My kids were nothing that the people around the world hadn't seen before. 
My best advice to parents who want to get out and see the world with babies in tow—try your best, but remember, your baby will be a baby no matter what. Continue to parent them, don't check out, and you will be OK. Oh, and grandmas will tell you that you are doing it wrong in every country you travel, even if you don't speak the language. Smile, nod and move on. You do not argue with the grandmas. Ever. 
While it seems like you've got it down to a science, you recently got to take a little girlfriend getaway to Wilmington, Delaware! What was that like?
Wilmington was a complete surprise to me. I've driven through the city countless times on my way to and from Philadelphia to visit family, but I have never stopped to actually explore the area. I had no idea what was lurking behind all of those exits along I-95. 
Great coffee, craft cocktails, James Beard-nominated chefs, history, world-class gardens and art took over our weekend as we tried to cram it all in. We did save time (and room) for ice cream though. There are a few great ice cream spots, including Woodside Farms Creamery. My friend is a big chocolate lover, so we had to make a detour as the heat turned up one day to try out their many, many flavors. After all, you can't have a girls' weekend without chocolate and cocktails, right? 
Your photos look amazing, and those ornate dresses from the Winterthur Museum, Garden & Library are seriously stunning. What was a highlight from that stop?
We were so lucky to stop at Winterthur during the Costuming The Crown exhibit, which showcased the wardrobes of the actors from the Netflix show, The Crown. I just about fell over when I saw the replica of Queen Elizabeth and Princess Margaret's wedding dresses. The juxtaposition of both of their wardrobes throughout the show to portray the freedoms of one sister versus the constraints of the other really come to light throughout this exhibit as well. 
I've seen other costume exhibits at Winterthur in the past when the museum hosted the Downtown Abbey exhibit. The staff always does an incredible job working with the curators to bring period exhibits that fit the time the estate was built and in use by the du Pont family. Visitors can get an even better sense of what was happening across the world when the family called Winterthur home. 
You were also in town for the Clifford Brown Jazz Festival, what was the atmosphere in Wilmington like for that?
The Clifford Brown Jazz Festival is the largest, free jazz fest on the East Coast, and the locals love it. There was a general sense of excitement and joy as we saw people strolling down the street with chairs in tow. Many brought dinner to eat between sets, or share with neighbors. Every artist was greeted with enthusiasm, whether it was new wave jazz, or a few classics being belted out on the trumpet. 
It also looks like there was no shortage of delicious food and phenomenal drinks there. What would be some of your recommendations or places you'd hit up again?
If you love craft cocktails, you must go to Merchant Bar. Ask the bartenders what they recommend, and don't be afraid to go off menu. Have a few nibbles, and don't skip the cheese board. Other favorites include Brew Ha Ha or De La Coeur Cafe et Patisserie for breakfast, the latter is also perfect for a few pastries and coffees to go before you hit the Delaware Art Museum. Corner Bistro was probably our favorite for food though. We sampled a little of everything off the menu it felt like (or so my waistline tells me), but leave room for dessert. Their key lime pie is nice and tart, just the way I like it. 
 Wilmington looked like a fantastic trip, and I know you were excited to dig into the art scene, can you tell us about that experience?
Not many people realize, but some of America's greatest painters come out of the Brandywine Valley. Those of us living in the Mid-Atlantic are lucky to have an enormous collection of N.C. Wyeth, Andrew Wyeth, John Sloan and Howard Pyle paintings, illustrations and drawings. Art lovers from across the country trek down to see the exhibits at the Delaware Art Museum and Branywine River Museum of Art where they are housed. These aren't huge, overcrowded spaces either. I loved both museums because we never felt rushed. There were no crowds taking over one painting. I could literally sit in front of a painting and drink my fill for as long as I wanted without anyone stepping in front to block my view. Having just returned from Europe, where you can barely get in front of some of the famous works of art because the tour groups have taken over and stand within 10 inches of the paintings, this was a very refreshing surprise. It is how art was meant to be enjoyed in a museum setting. 
What was one, or a few things, you'd like to do when you make it back to Wilmington?
I would love to bring my boys back to Wilmington. My husband grew up about a half hour away, but we have never really explored this area. The boys have been to Longwood Gardens, one of the country's premiere gardens located in the Brandywine Valley, but the Delaware Museum of Natural History has dinosaurs, which my boys can never get enough of these days. I think they would really enjoy the Hagley Museum and Library too, which is the original du Pont gunpowder mill that helped the family make their fortune. Wilmington museums are very hands on. My boys are at the perfect school age to really start diving into history. 
As the Wilmington RiverFront continues to develop, I know that there will be more and more for us to experience as a family too. Constitution Yards is a great place to start. I can't wait to take my husband axe throwing while the kids play in the sand. Of course, once the boys see us throwing axes, they will want to get in on that action too. Sorry boys, this is one activity just for mom and dad. 
Other Voices you might like