The Ultimate Travel Adventure: Living on the Edge on the Via Ferrata in Telluride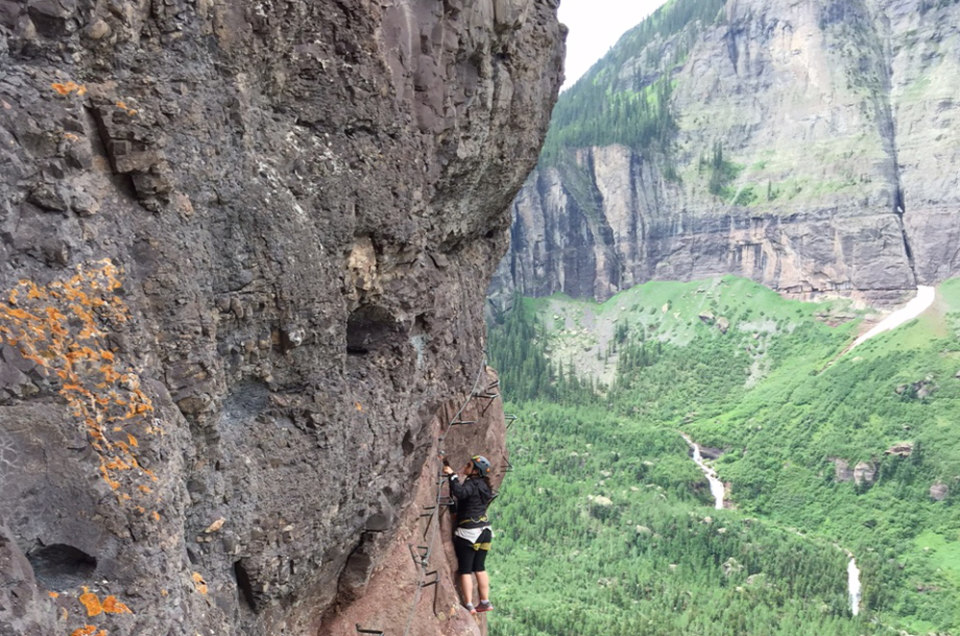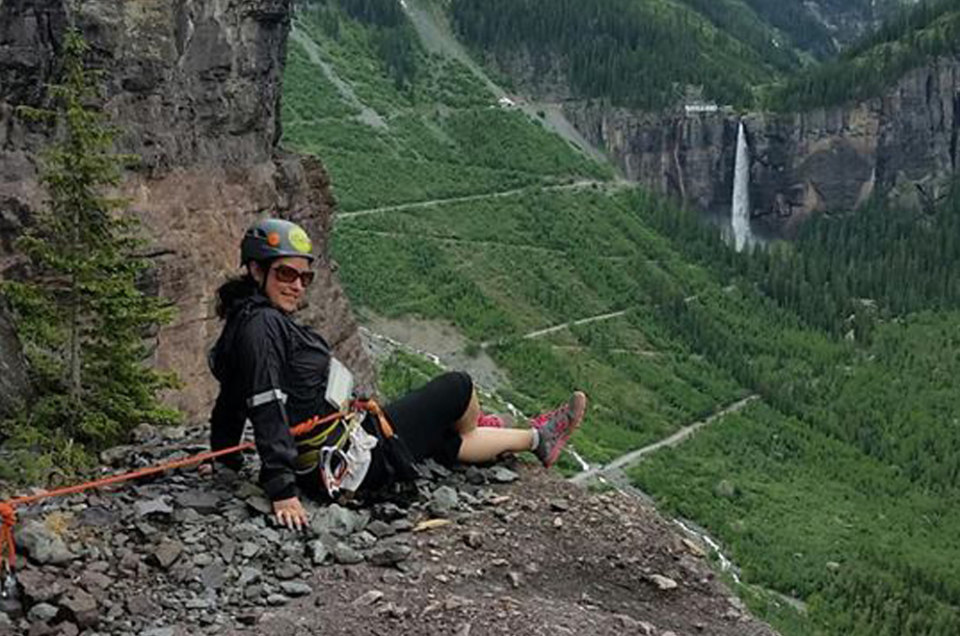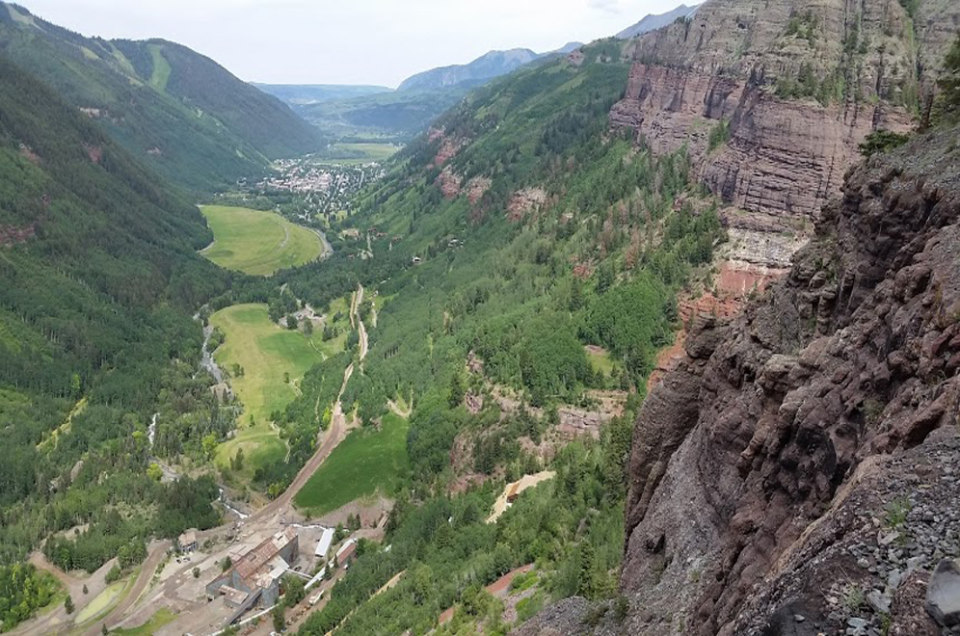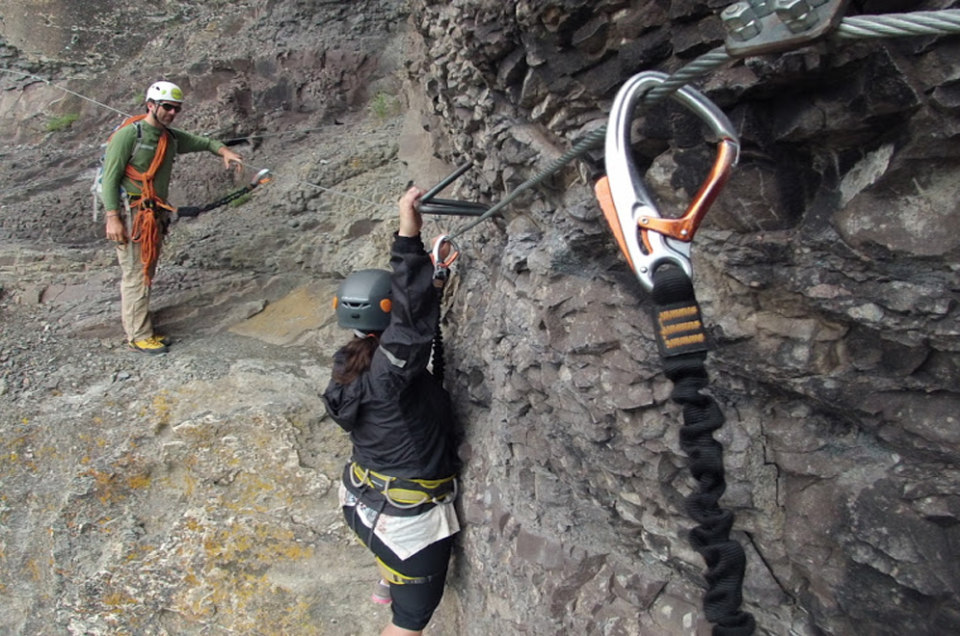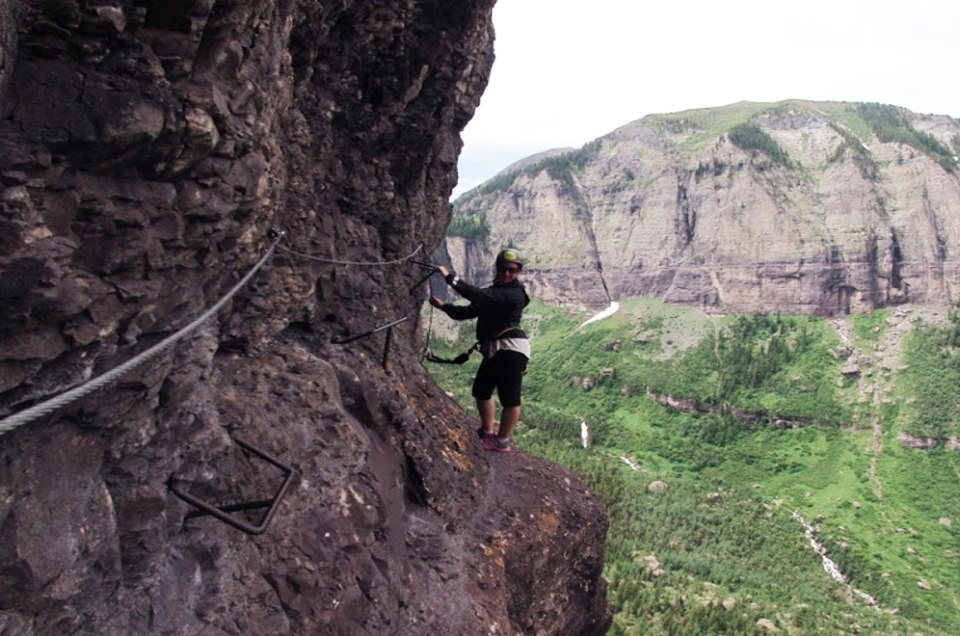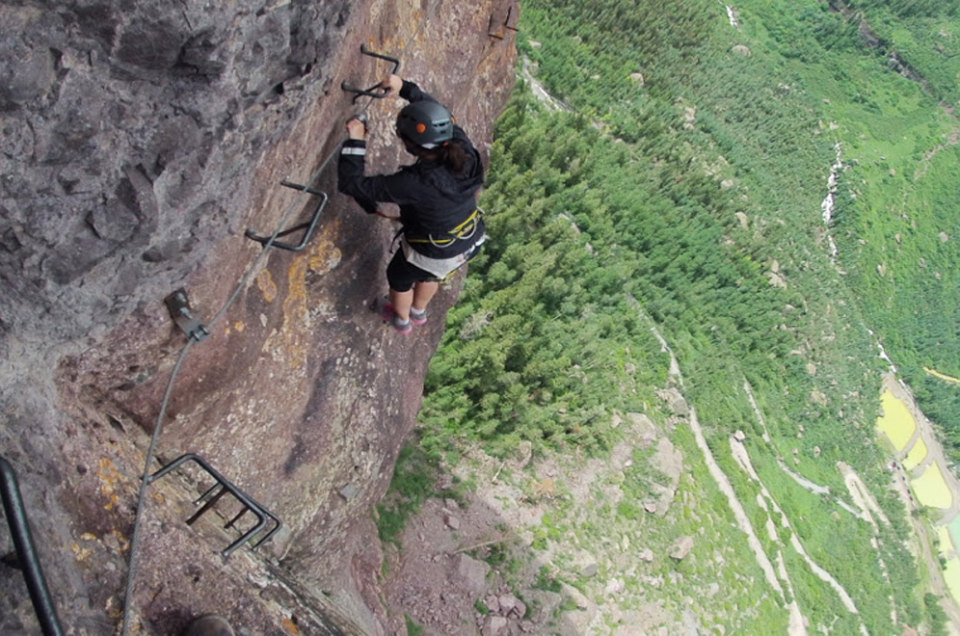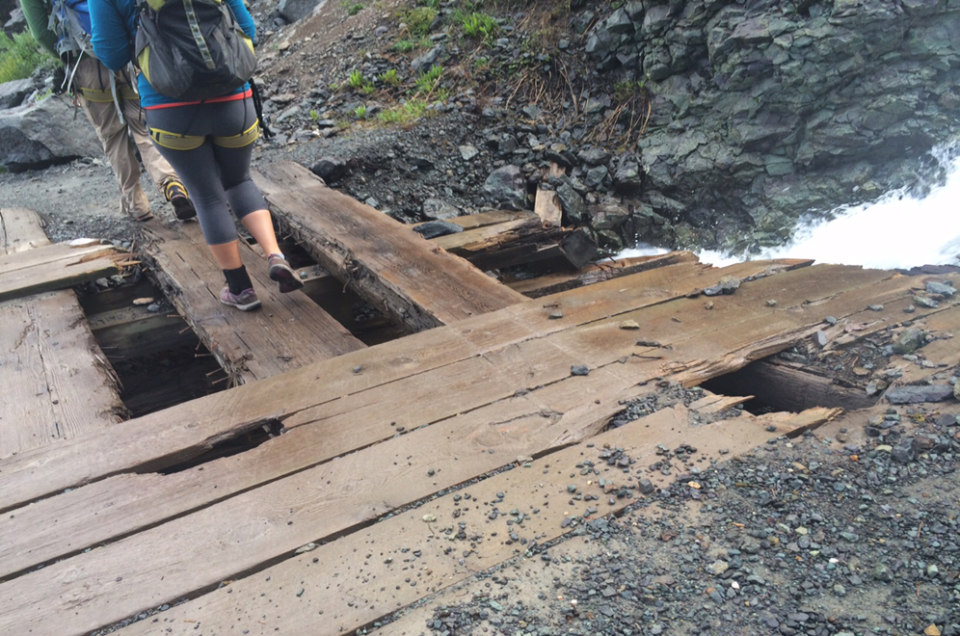 Crossing the bridge is the scariest part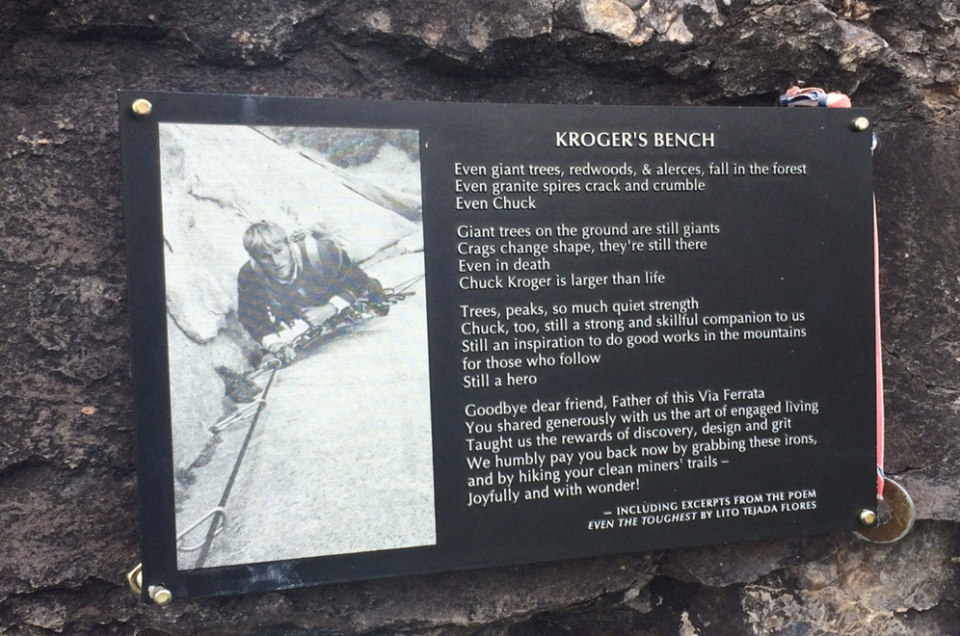 The man, the myth, the legend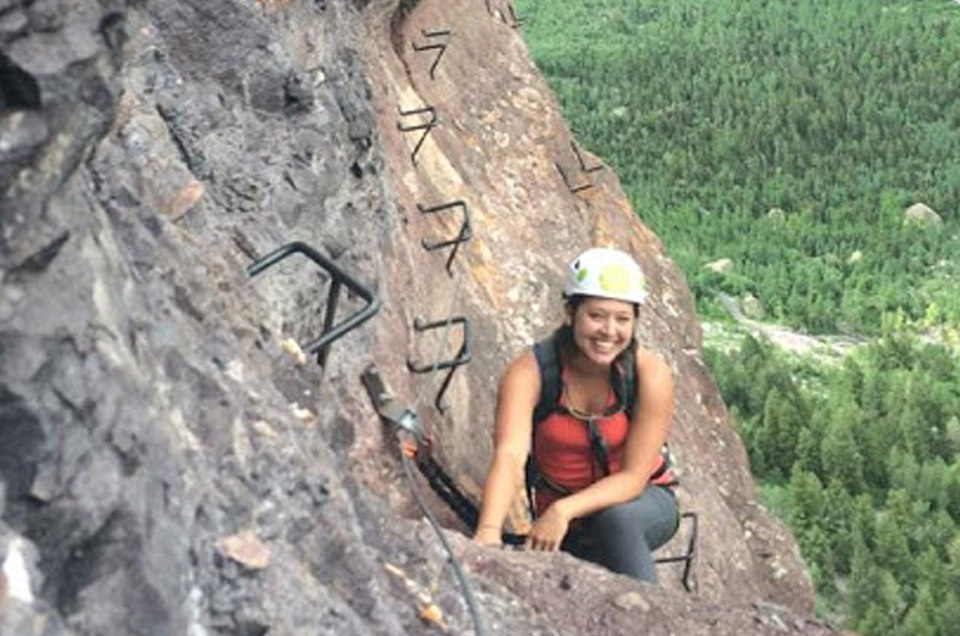 There are only 4 via ferrata routes in the U.S. – and the one in Telluride just so happens to be over the largest waterfall in Colorado.
Via ferratas are huge in Europe, originally built over and across mountains to get a good vantage point for war strongholds primarily by armies in the Dolomites and the Swiss Alps.
How'd It Get to Telluride?
After falling in love with his time overseas, the "Krogerata" in Telluride was built by local climbing legend and ironworker Chuck Kroger in 2006 and finished by his friends in 2007. It would become his legacy as cancer took hold. Once just a whispered about local secret, the route started gaining popularity as more and more climbers learned about the cliffside challenge, and the more daredevils it attracted.
Eventually the U.S. Forest Service started providing permits to guides to operate the route more safely. Plenty of people still attempt it on their own (we passed a few hippies not too sure what they were in for based on how they were dressed), but with guides familiar with the jagged San Juan mountain landscape and who know the ropes (pun intended), the risk is highly minimized.
Go with the Pros
Only open during the summer months, the San Juan Outdoor School calmed our nerves almost immediately reassuring us the via ferrata is actually one of the safest outdoor adventures you can undertake if you're using the correct gear and taking the proper precautions. They haven't taken anyone under the age of 12 to ensure there is enough personal attention from the guides, and like to maintain a 4:1 ratio of guides to climbers. The half day route is about 3.5 miles round-trip (4 hours), and there is also the option to do the full eight-hour route.
Picked up from our hotel in a Jeep designed for off-roading, the guides provided us an all-inclusive history lesson about the area's mining past (they were in search of Tellurium — what Telluride was named for) and you'll see the shafts from above. You'll also learn all about Bridal Veil Falls, the first waterfall to be ice climbed in winter (and said to be the most challenging in all of North America) and one of the most stunning elements of Colorado's already breathtaking natural landscape.
Ready, Steady, Go
Once we parked and geared up, we were ready to begin the adventure. To get to the mountain, you have to walk across a sketchy, rickety bridge that's more like a rundown pallet precariously balancing over the thundering falls.
A good gage of your comfort level right there, don't think about it, just walk. And with most of the route, don't look down.
Passed the first test, the second challenge was getting up to the via ferrata partially because you're psyching yourself out, but also because there's a bit of an altitude-inducing technical hike to reach the first cable. It left even me, a Mile High native, breathless. Just push on because it's mind over matter and you'll be glad you did. One of the only via ferrata routes built horizontally instead of vertically, once you reach the clip-in portion, it's a lot less physical and you'll be blessed with awesome views circumventing the mountain instead of a strenuous uphill ladder climb.
When you reach the cliffside, half the time you're clipped in and half the time you're quivering on stretches of narrow walkways, but one of the advantages of going with a guide is they can actually attach you to a guide rope if you ever feel uneasy on the ledge. And to reassure the klutzes like me even further, via ferrata gear is actually safer than regular climbing gear because you're wearing a screamer harness designed to expand and absorb any shock or pressure should you slip or stumble.
The route starts off as a walk through the wildflowers and greenery of the hanging forest under the Ajax Mountain until you reach a bench dedicated to Mr. Kroger indicating the "Big Event" is about to start. Once it sinks in that you're sitting on a bench on the side of a cliff (picnic anyone?) take a moment to snap some photos and catch your breath because it's time to mentally prepare yourself for what's to come.
A series of metal ladder rungs, the via ferrata is basically a trust exercise. You'll swing and twist yourself along the mountain, learning footholds, what sections of the rock face are "sticky" and get used to pulling yourself up as you go, one by one, clipping yourself into each new section. And then, it's over as quickly as it started.
Anyone with the right mentality can do it. I have almost no upper body strength (and am quite short) and had no trouble bending and contorting to reach each intentionally placed ladder rung. I thought being vertically challenged would be a challenge, but it actually ended up benefiting me in some spots.
With both the full day and half day routes, you have to double back upon reaching an impassible ledge indicating the end of the line. The confidence you'll have on the way back is electrifying. Enjoy every second up there and remember, life is short, challenge yourself to see every possible angle of how incredible nature (and manmade shortcuts) can be.
Sound like an adventure you want to take? Start planning your Telluride vacation today!
Other Voices you might like