Vancouver with Kids
Beautiful jellyfish at the Vancouver Aquarium, photo by Lola Augustine Brown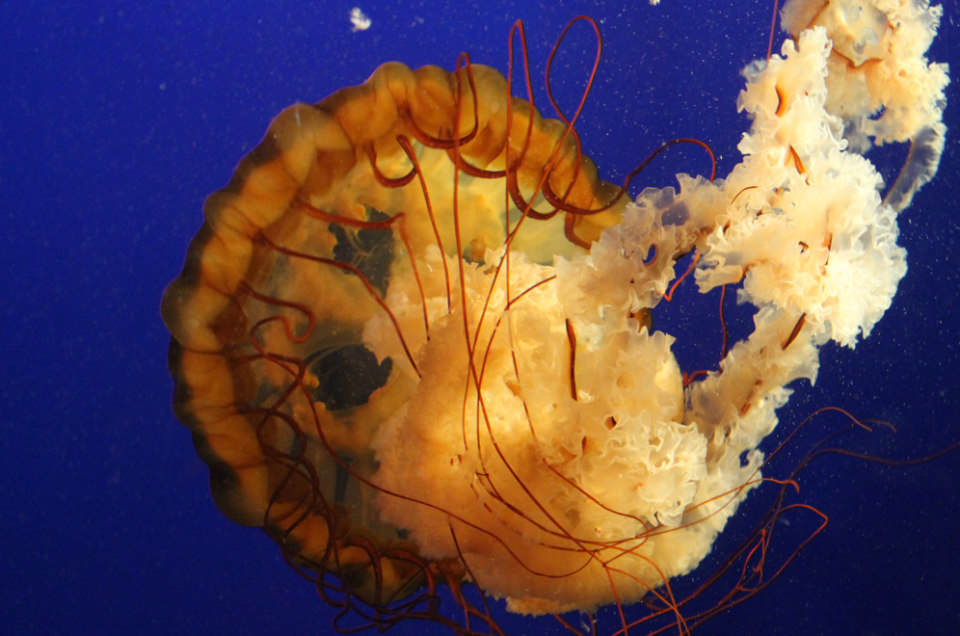 Beautiful jellyfish at the Vancouver Aquarium, photo by Lola Augustine Brown
Whatever age your kids are, Vancouver is a brilliant and naturally awesome place to come for a family vacation. Locals are very proud of the fact that you can ski in the morning in the mountains around Vancouver, and sun yourself on one of the city's gorgeous beaches in the afternoon, a geographical feature that you don't get in many places and one that definitely appeals to visitors young and old. Here are some ways to play together in this gorgeous city:
Right downtown is Stanley Park, 400 hectares of urban wilderness that you can bike or rollerblade around (there are plenty of rental places by the park entrances). There are several beaches in the park, and a massive heated outdoor swimming pool that has slides and a café. There are also playgrounds, and festivals held there throughout the year. You can also take a horse-drawn carriage tour around the park, and get an education on Vancouver's history while you admire the views.
Take one of the cute rainbow aquabuses from downtown over to Granville Island, a huge indoor market where you can pick up all sorts of local specialties (be sure to try the candied salmon, it is delicious), and stroll over to the dedicated Kids Market, which has a water park and playground as well as lots of neat toy and book stores. This is also a great place to pick up locally made gifts to take home.
North Vancouver is home to the Capilano Suspension Bridge, a 450ft bridge that hangs 230ft above the Capilano River (it is pretty scary). You can also do a cliff walk over glass-bottomed suspension bridges and a treetops adventure (where you walk across bridges high up in the rainforest) at the park there. It gets pretty busy, so you're best off getting there early to avoid line-ups at the bridge.
Commercial Drive is a neat neighborhood that started as the city's Little Italy, then went on to become the most eclectic place to live in Vancouver, before becoming quite gentrified. The result is that a lot of young families have moved in, and brought some cool family friendly businesses with them. There are great independent stores to browse, including the fabulous Dandelion Kids, and tons of great hole in the wall joints and trendy cafes to eat in. You can't go wrong at Little Nest, a chic family friendly café that has its own play area and an excellent menu for both kids and grown-ups. Victoria Park, located just behind Commercial Drive a block down Kitchener Street, has an excellent playground too.
Sadly, you can't always rely on good weather in Vancouver (much like Seattle, the city gets a lot of rain between November and April), but fortunately there are plenty of indoor things that you can do to keep everyone entertained. Science World is an excellent interactive and very hands on science museum with some really interesting programming, where you can easily spend half the day. You can also go hang out with the penguins and beluga whales at Vancouver Aquarium, or check out the numerous other fun exhibits.
Other Voices you might like