Four Ways to Adventure through Valley of Fire State Park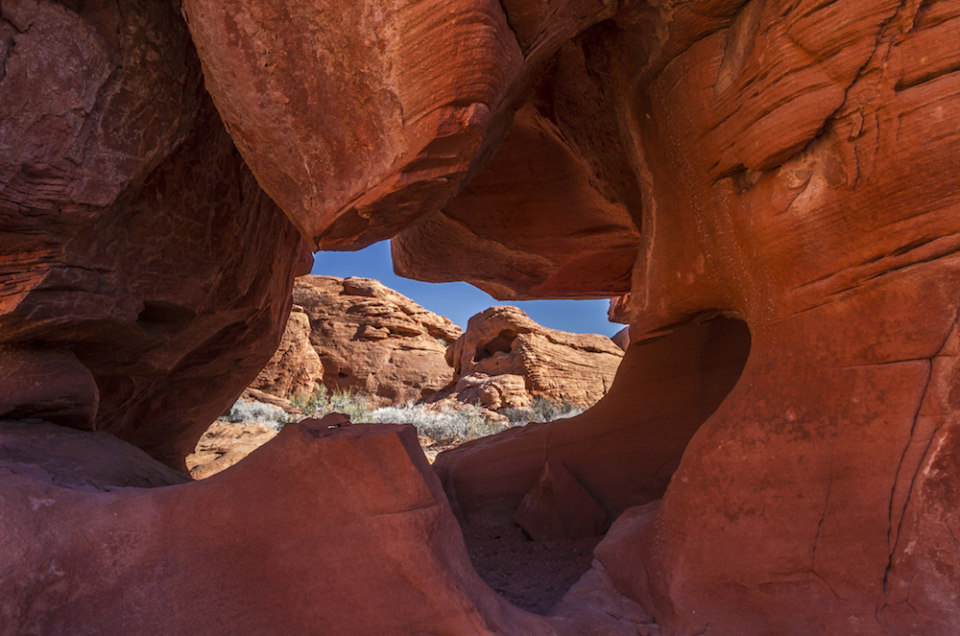 An hour from the Las Vegas strip you can find a different sort of neon light up the Nevada sky. As the sun dances across the vibrant reds and oranges of the rock formations in the stark, desert landscape, you'll quickly discover this state park is very aptly named Valley of Fire.
It's also exactly what you envision when you think of the wild, wild west: gorgeous desert, red rocks jutting from the ground and wildlife you won't find on the East Coast.
Here are four ways to visit Valley of Fire:
1) Walk back in time
Valley of Fire is Nevada's oldest and largest state park and it's absolutely awesome to hike through. A quick tour of the visitor center before you begin your hike is the best way to get a sense of just what you're about to see because besides the gorgeous rock formations, you'll also find petrified wood and 3,000-year-old petroglyphs. Some places you definitely need to hike to to see all three include Atlatl Rock, Elephant Rock, Mouse's Tank and Wavy Trail.
2) Camp in the desert
What's better than camping in the desert? Waking up to a sunrise in Valley of Fire. The state park offers full-amenity campgrounds for all visitors, but be warned the early bird gets the worm. My advice? Claim one of the 72 spots on the two campgrounds early in the day or plan a trip during the week.
3) See it by air
For Las Vegas visitors in need of a city escape, Dream Catcher Sunset Tours dedicates four and a half hours to one of the most beautiful flights you'll ever take. Riders who choose this option will see Nevada's natural beauty in all its glory as they soar over the Hoover Dam, Hidden Valley and, of course, the Valley of Fire.
4) Road trip it
A drive down Valley of Fire Road —the main drag through the park — is going to seem very familiar; its winding road is the go-to location for car commercials and action movies like Star Trek Generations and Transformers. The drive is also a great option for beating the Nevada heat while still enjoying the big attractions of the park.
Other Voices you might like