Being Reminded of How Travel Transforms in Rome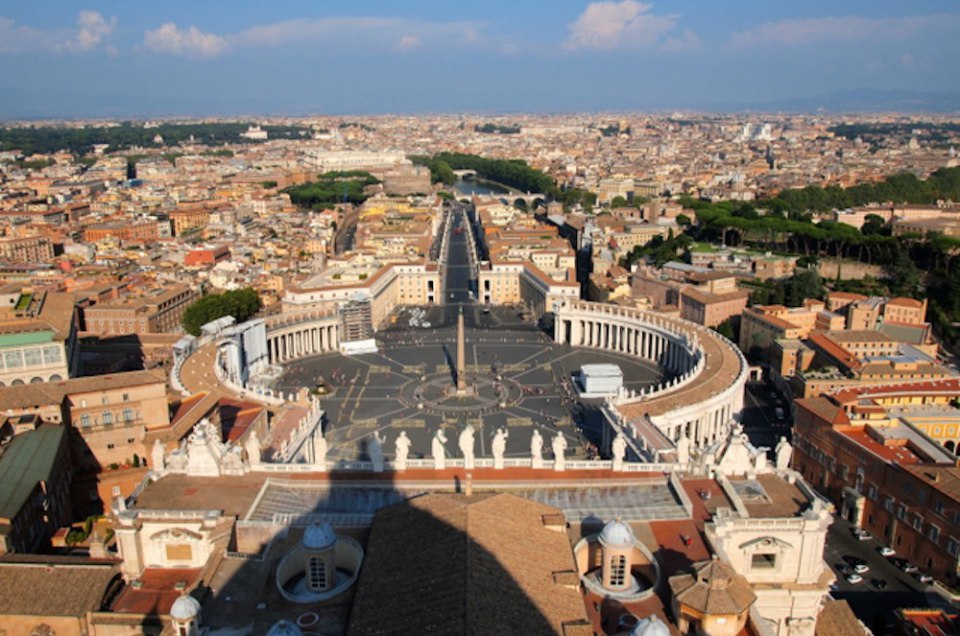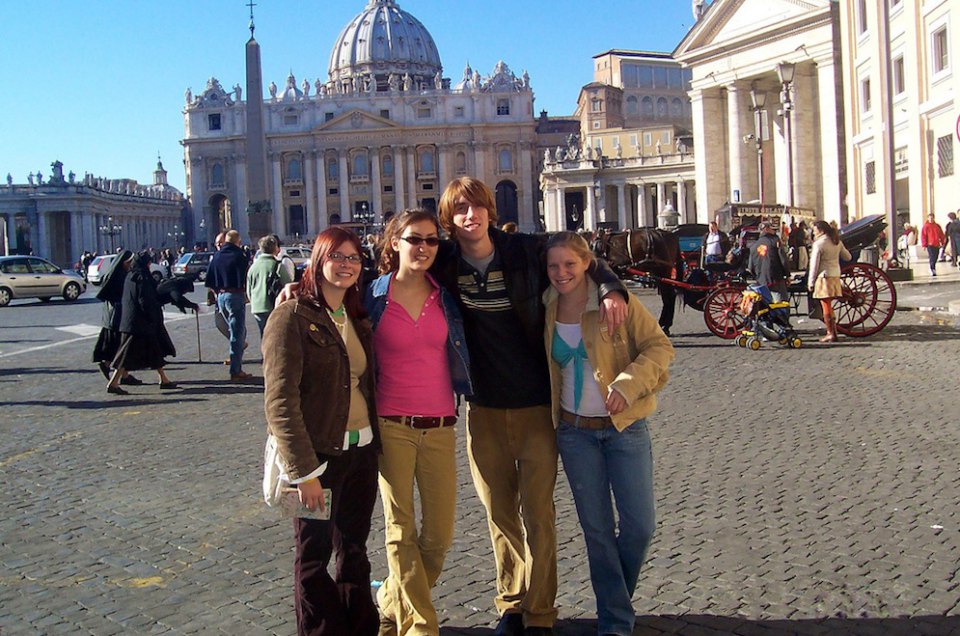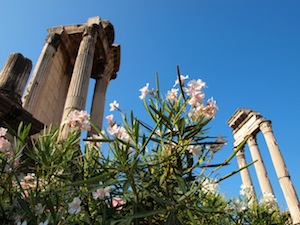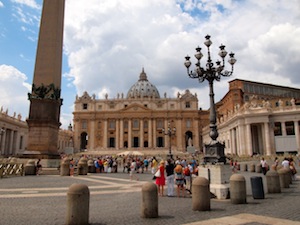 Airbnb's newest campaign talks about the power of travel and how it can transform our perceptions of the world and our place in it. We asked 15 bloggers to share their own tranformative travel experiences. Amanda from A Dangerous Business shares her story below:
As I pulled a scarf around my shoulders and made sure that my skirt was, in fact, covering my knees, I was reminded of the last time I had stood in this spot.
The spot itself – St. Peter's Square – had changed very little in eight years. But the woman standing there?
I had changed a lot.
The last time I was at the Vatican was in 2005. Then, I had been in Rome with my college marching band. I had just turned 19, and Italy was only the second stamp in my passport.
I remember our tour guide passing out headsets to all of us as we walked through the square, preparing to enter the Vatican Museums. I remember my friend John "swimming" through the crowd in the Sistine Chapel. I remember getting separated from our group in St. Peter's. And I remember both the fear and excitement when my friends and I realized that we were completely on our own in Rome.
Those feelings – of freedom and endless possibility – were the beginning for me. The beginning of a love affair with travel.
Eight years later, I stood in the same spot, looking back at my 19-year-old self. Since my last trip to Rome, I had graduated college, worked at a newspaper, finished a master's degree, and been in and out of a handful of relationships. I had grown up.
I had also, in those years, become a traveler, a writer, and a seeker of stories and adventures all around the globe.
As I exited St. Peter's some time later and headed for the Ottaviano metro stop, filling up my water bottle in a fountain along the way, I was acutely aware of how different I was from the college student who had been in Rome eight years earlier.
That version of myself had packed a 45-pound suitcase for a weeklong trip, clung to a NatGeo guidebook, and never ventured beyond the top touristy spots in the city. The current version of myself – the one who knew to bring a scarf to cover my shoulders in St. Peter's and who could navigate a foreign train system with ease – was traveling for three months with just a 45-liter backpack, wandering through unfamiliar neighborhoods, and staying in a local apartment after finding a too-good-to-be-true rental on Airbnb.
Yes, I'm sure the eight years of life experience helped influence some of these changes. But I have no doubt that travel also had a large role to play in my story.
Before I started traveling solo around the world, I was not very confident. There was always something to be insecure about – my growing lovehandles, my occasional social awkwardness, my slightly geeky interests. I would have never used words like "adventurous" or "empowered" to describe myself back then.
But traveling has changed that.
Exploring the world has not only opened my eyes to other cultures, but has also taught me a lot about myself. I have come to realize I can rely on myself in any situation; I can be my own company and enjoy traveling on my own; I can throw myself into unfamiliar territory and have a meaningful experience. And those love handles? Traveling and seeing how beauty is viewed in other parts of the world has made me embrace those, too. Well, mostly.
Do you have a travel story that tranformed your life? Share your story using hashtag #AirbnbViews. See the campaign and find your next adventure at Airbnb.com/Views
Traveling transformed me from the type of girl who would gladly follow a tour guide to the type of girl who swipes metro passes, rents apartments from strangers, and leaves the map at home in favor of getting lost.
As I stood there in St. Peter's Square that day, I realized all of this. I realized that travel has changed the way I live my life, and how I view those around me.
And, most importantly, travel has transformed me from a timid college student into a woman who can visit a city like Rome on her own with nothing but confidence.
In partnership with Airbnb. "Book a home. Get a unique view of the world." Watch the Airbnb video here.
Other Voices you might like