Go on vacation, come home with a new skillset
At the Dolphin Research Center in the Florida Keys, you can learn to care for dolphins, photo by Lola Augustine Brown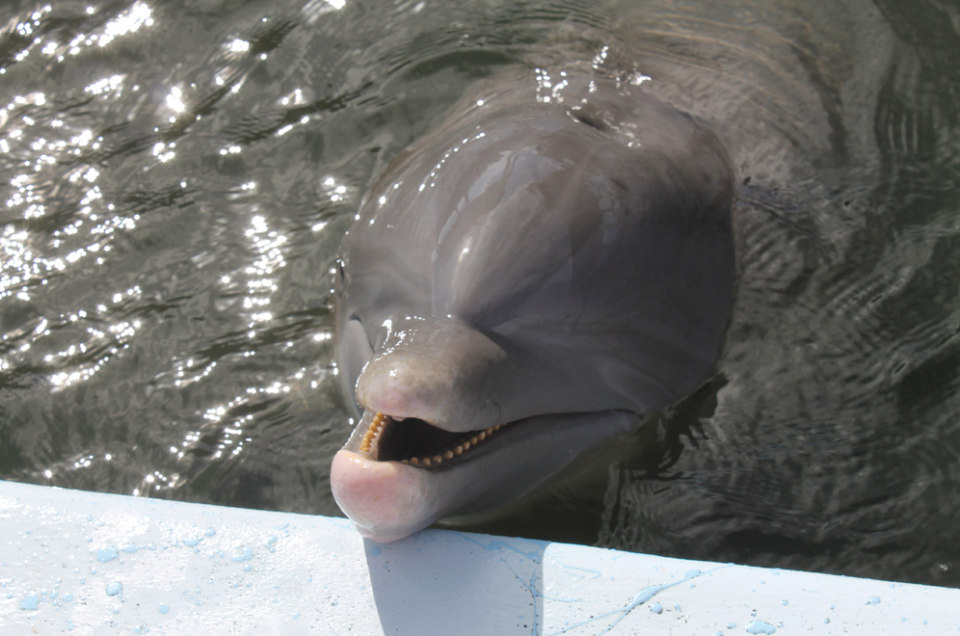 At the Dolphin Research Center in the Florida Keys, you can learn to care for dolphins, photo by Lola Augustine Brown
Many of us harbor a secret desire to try our hand at pottery, butchery, banjo, or whatever, but never actually have to time to pursue any new interests thanks to a crushingly busy home and work life. If that's your problem, not enough leisure time to actually do leisure activities, then cash in some of your vacation days and go learn something away from home. Here's a few ideas of where to go and learn something new:
Mountain music and folksy crafts in North Carolina
At the John C Campbell Folk School, you can sharpen your blacksmithing skills, learn Shaker woodwork, or start to play the mountain dulcimer, ukulele or banjo (so you can start that hipster folk band you've been dreaming about). They offer a range of really interesting weekend or week long workshops throughout the year, in a really beautiful country setting.
Butchery in London, England
The Ginger Pig is a chain of five high-end traditional style butchers shops in London, and they run workshops that will teach you how to process beef, lamb, pork, and make sausages. You'll learn everything about the animals before you get to work on them, and how each part of the animal can be used (waste not, want not). The workshops are really popular, so you'll want to book well in advance.
Arts and Crafts in New Brunswick, Canada
The EdVentures program in Fredericton is an excellent way to get a week or weekend long crash course in cool crafts like Raku pottery, silver jewelry making and silk painting, or in more fine art style pursuits such as photography and watercolors. You'll come away with impressive self-made souvenirs and a zest for whatever it is you went there to learn.
Dolphin Husbandry in the Florida Keys
Always loved dolphins? At the Dolphin Research Center you can take a week long course in how to care for these beautiful animals, which involves lots of interactions with the rescue dolphins who live at the center, and a whole lot of learning. You'll also play a part in research programs going on at the center, so will play a useful role in your time there.
Other Voices you might like