Tour the Marine Corps Museum
Tour the Marine Corps Museum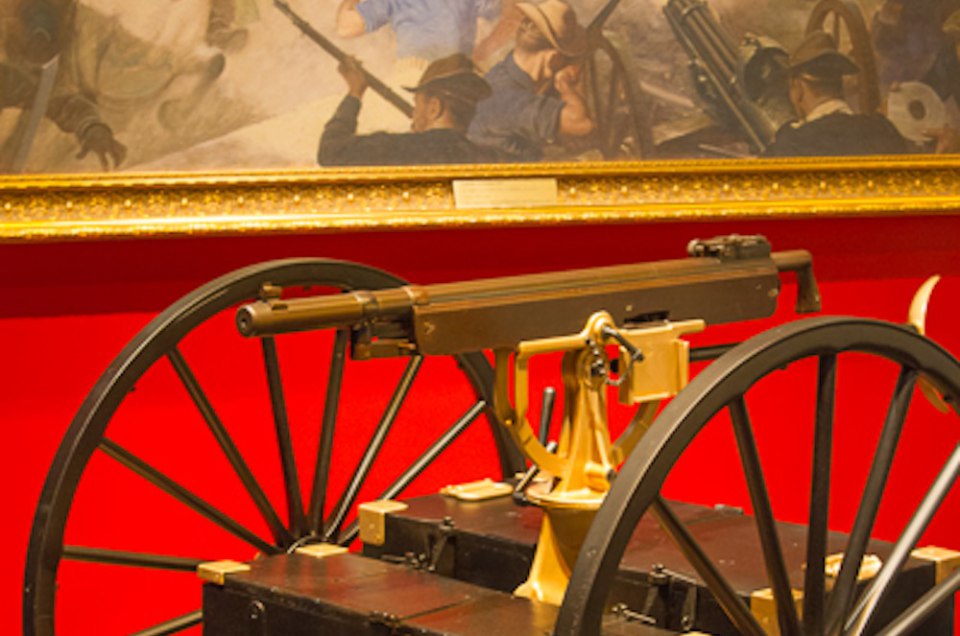 Tour the Marine Corps Museum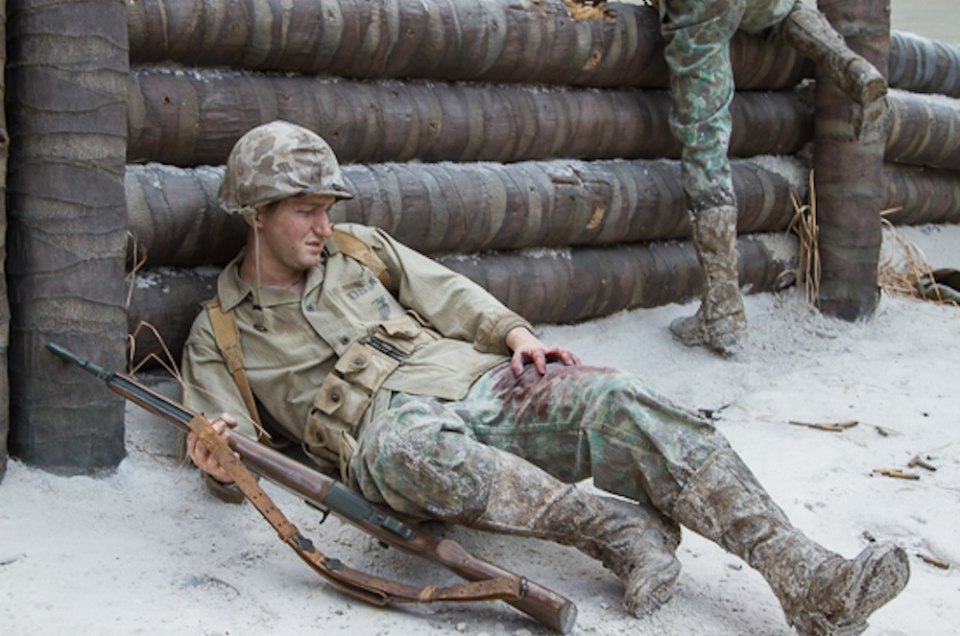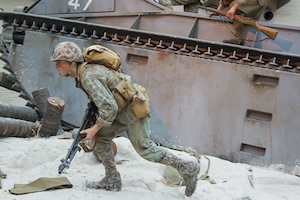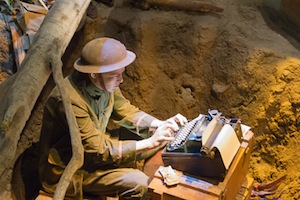 The first thing you'll notice when you arrive at the National Museum of the Marine Corps is its unique architecture, which was built with the image of the famous photo of five United States Marines raising the flag at Iwo Jima in mind. The promise of the museum is to take you through US and World History through the eyes of a marine and it does a fantastic job of just that.
Once you may your way through the lobby exhibits – which are impressive in their own right – you'll head to the Boot Camp Gallery and will be greeted just as you would if you were a new recruit just starting out. Choose a male or female instructor and step into a booth to hear what it's really like or just listen to what's going on inside the recruitment bus.
Then you make your way through boot camp (well done, recruit!) and you'll find six historical galleries waiting for you. The first is "Defending the New Republic" which begins in 1775 and takes you all the way through 1865. The weapons and tools on display in this gallery are impressive – everything from muskets to swords – as are the historical scenes they've brought to life.
You'll then make your way through years 1866-1916, World Wars I & II and both the Korean and Vietnam Wars. And, lastly, you'll walk through the exhibit of the Global War on Terrorism, and get a glimpse into the lives of our marines today.
My favorite exhibit within the galleries was the one on Iwo Jima. I'll be honest, I didn't know much about this battle before visiting the National Museum of the Marine Corps but I left armed with not only knowledge about this important time in US history but also having had the rare opportunity to hear a first-hand account of the battle.
Frank Matthews is a volunteer at the museum and he was more than generous with his time, first-hand knowledge and stories from his days there. He's in several of the photographs on display and will proudly point himself out. I strongly suggest seeking him out, it was one of the highlights of my visit.
The museum has more than 60,000 artifacts with 1,000 of them on display. It's clear that a lot of effort has gone into the lifelike appearance of each scene you pass – the casts were created using actual marines and are very true-to-life.
Other Voices you might like