10 Reasons Sioux Falls is a Children's Paradise
Wild Water West Waterpark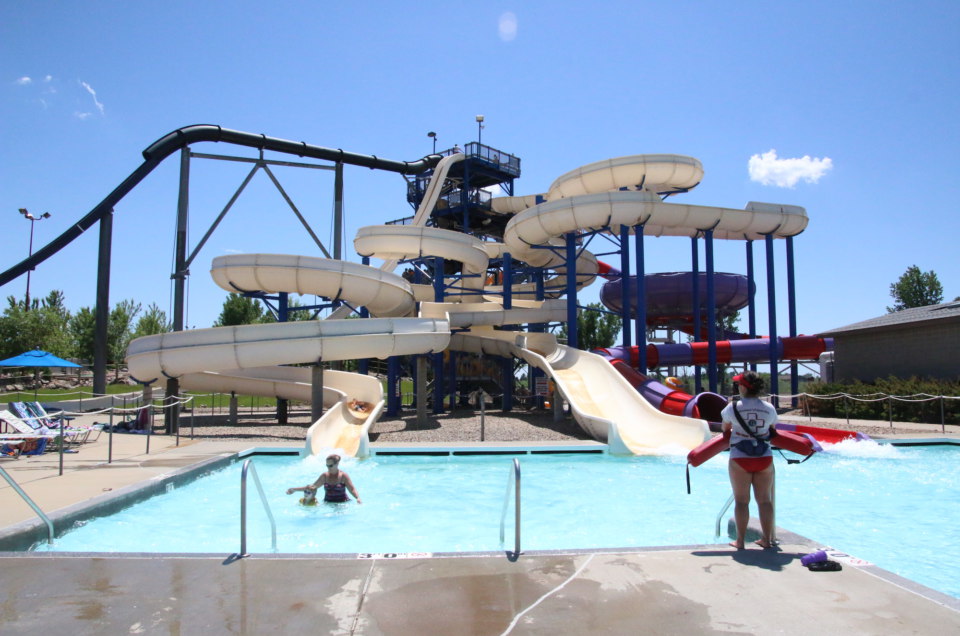 Wild Water West Waterpark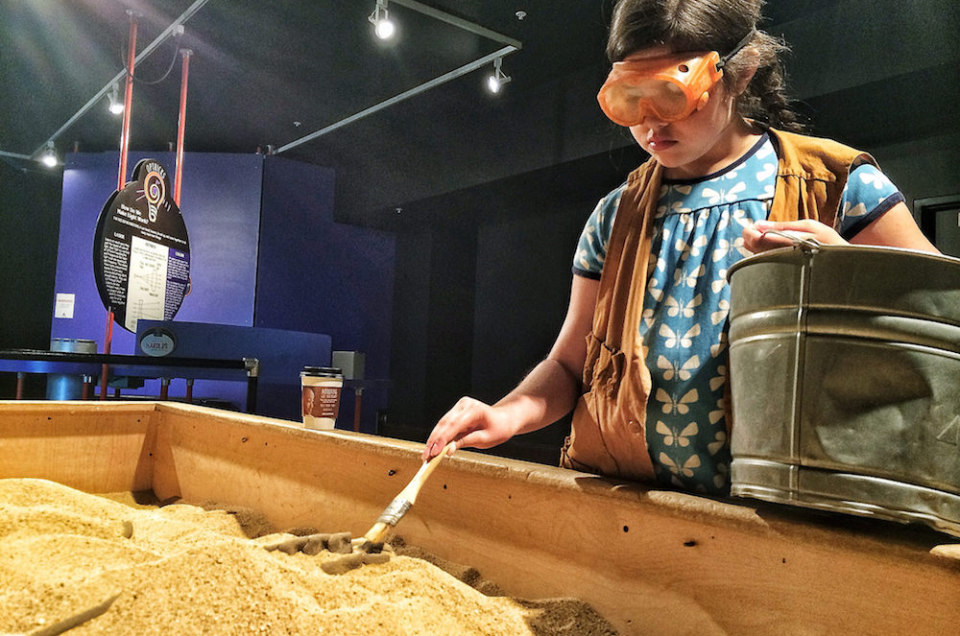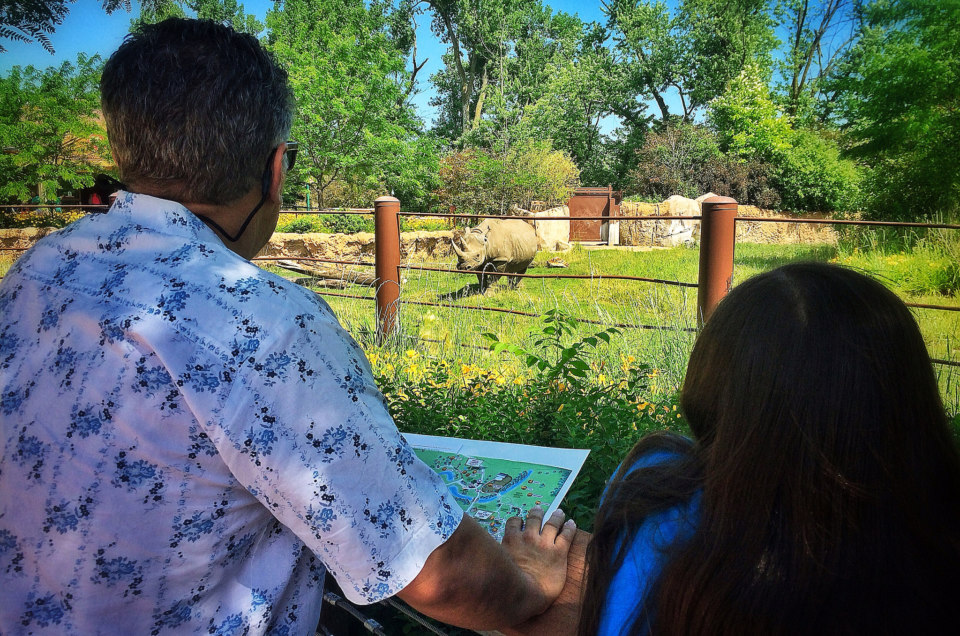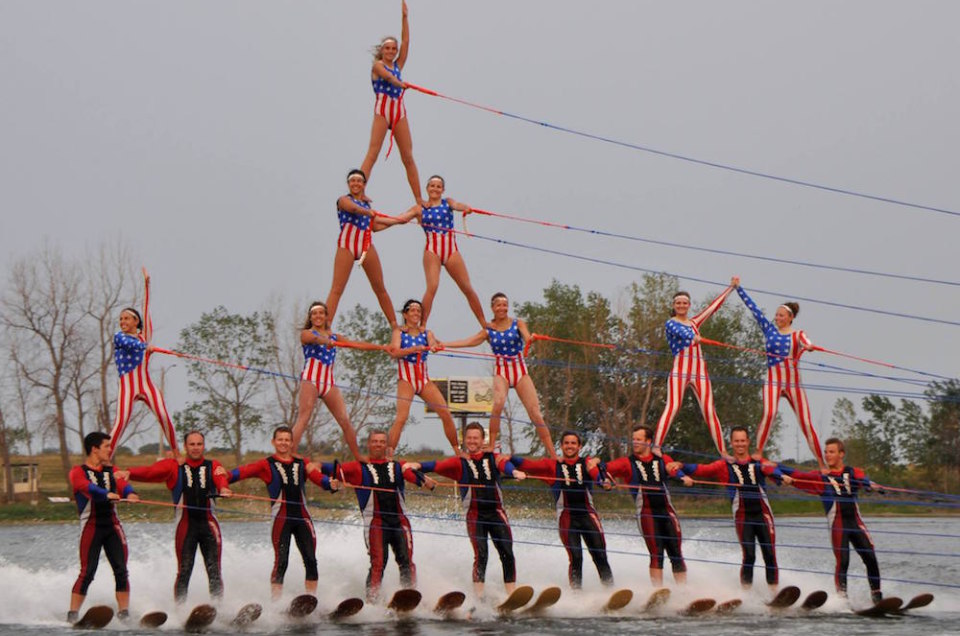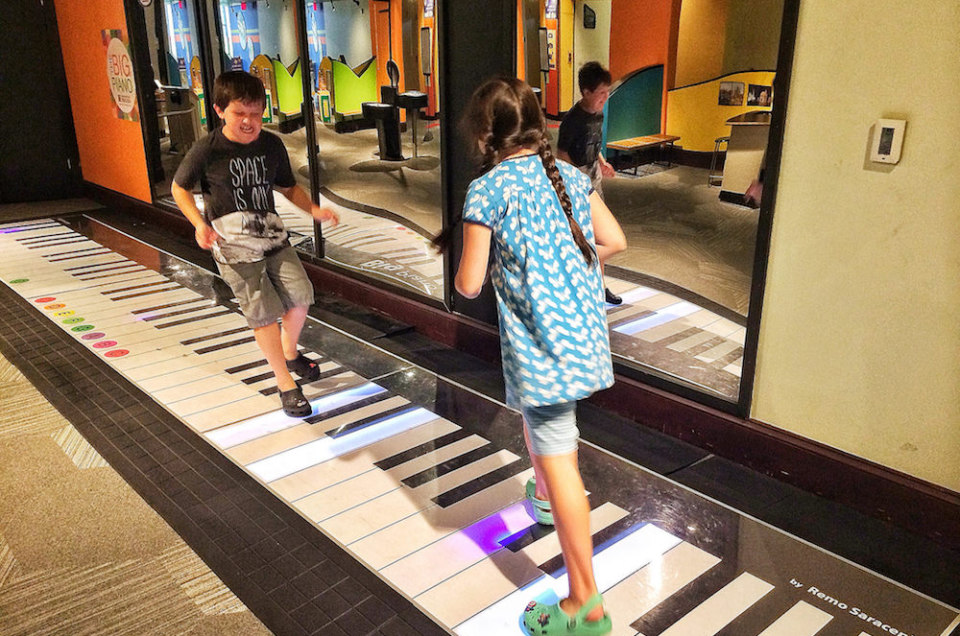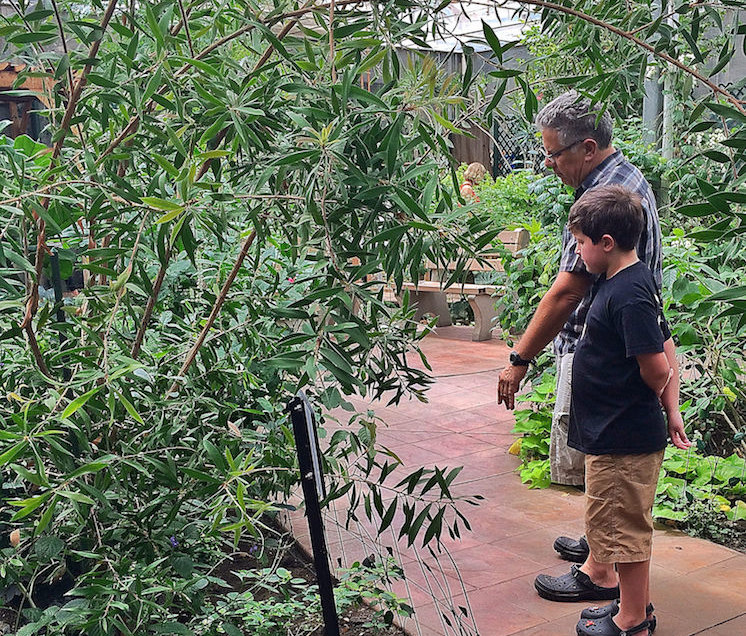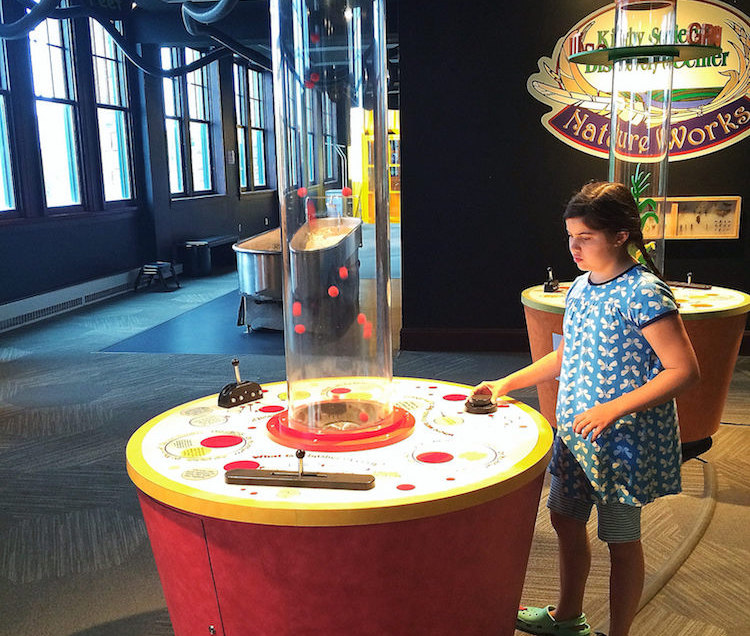 After spending three action-packed days with my husband and kids in Sioux Falls, South Dakota, I've decided it's got to be one of America's best-kept family travel secrets. Why? I'll give you several reasons.
For one thing, while Sioux Falls has all the sophistication and amenities of a big city, it keeps a cozy, small-town atmosphere.
From the moment you arrive, everything feels easy. For example, after stepping off our plane at the Sioux Falls Regional Airport, we were able to claim our baggage, secure our rental car and be on our way in under 20 minutes. From there, it was a mere eight-minute drive to our downtown hotel, the Hilton Garden Inn Downtown. Upon check-in, we were thrilled to discover nearly everything in Sioux Falls was either within walking distance or just a short drive away. If you have kids who've found 102 different ways to ask, 'Are we there yet?!', you know that this is everything.
Sioux Falls is known for its hospitality and we saw it in action over and over again during our stay. Everywhere we went, locals engaged us in conversation, wanting to know all about us and offering tips on what to do, where to go and what to eat once we got there. This resulted in a wonderful feeling of safety and security, another feature that's a big draw for anyone traveling with kids. I have no doubt that if we'd had an emergency situation while we were in Sioux Falls, a dozen strangers immediately would have come to our aid.
We've grown used to large crowds at all the fun places to go in our hometown of Nashville, so we were pleasantly surprised to find this isn't a problem in Sioux Falls. Lines at all the attractions we visited were short or non-existent – again, this is a HUGE draw for a family vacation destination. It had an impact on my kids as well—By the end of our trip, my children were begging to stay longer, and my daughter even requested that we go to Sioux Falls every other summer instead of Disney World! Is higher praise from a child even possible?! I think not!
Read my list of awesome kids' activities and attractions and you'll soon understand why our kids were smitten by Sioux Falls.
There's something for everyone at the Washington Pavilion entertainment center in downtown Sioux Falls, but our favorite attraction there was the Kirby Science Discovery Center, a three-story interactive children's museum with more than 100 exhibits that encourage learning and physical activity. We could have spent all day here, performing science experiments, feeling gale-force winds inside the Prairie Storm machine, dancing on the giant keyboard, digging for fossils, and more. I've been to many children's museums in my time and can tell you without hesitation that this is one of the best.
Right beside the science center entrance is the Wells Fargo CineDome, a movie theater with a 60-foot wide, four-story screen and eight channels of digital sound through 24 speakers. The CineDome offers educational documentaries as well as family-friendly feature films. Tickets are just $5 for adults and $3 for kids, making a CineDome movie a great bargain!
While you're there, you won't want to miss the Visual Arts Center, which features exhibitions of leading regional, national and international artists in seven galleries. Admission is free on Tuesdays and on the first Friday of each month, and kids (up to 17) are always free. The Visual Arts Center's children's room, which is filled with fun things to do, kept our kids occupied while we were there – Ask for the scavenger hunt at the front desk and your children will be challenged to fill it out while they're looking at the exhibitions. If they complete the scavenger hunt, they'll receive a prize at the front desk!
Before your trip to Sioux Falls, be sure and check the schedule for the Husby Performing Arts Center, which is also inside the Washington Pavilion. You may discover a Broadway show or music act is in town that you don't want to miss!
(805 S. Kiwanis Ave.)
Trust me when I say this zoo is a must-see if you're traveling with children. We all agreed the Great Plains Zoo was a highlight of our trip. It might not be the biggest zoo in the country, but it's certainly one of the most carefully curated. With over 1,000 animals from around the world, this 45-acre zoo has animals you generally won't see in larger zoos, including tigers, rhinos, wolves, giraffes, bears, foxes, and several kinds of primates—The snow monkey exhibit was a favorite of ours.
Our kids also loved the camel rides and petting zoo, where the high-climbing San Clemente Island goats kept us all entertained. The park-like grounds include plenty of shade trees and lush scenery, and when we grew tired of walking, the 15-minute train ride around the park gave us a chance to relax and get new views of the animals.
With go-karts, a laser beam maze, a kid-sized roller coaster, bumper boats, mini golf, laser tag and much more, you can't go wrong with a trip to Thunder Road. Our visit marked my kids' first experience in go-karts and I was a bit nervous about them riding solo on a track with teens and adults—Fortunately, Thunder Road has a nearby track for kids, outfitted with full-sized go-karts. They got to push the pedal to the metal while I got to breathe a sigh of relief! We also loved playing laser tag, riding on the roller coaster (over and over and over again!), and the fact that while Thunder Road was busy on a weeknight, lines were short and the staff was friendly and enthusiastic.
Take it from Charles Ingalls– The prairie sun is no joke. Lucky for you, South Dakota's largest waterpark and only wavepool is in Sioux Falls. Open from Memorial Day until Labor Day,Wild Water West has a water slide complex, Tornado Alley—a 55-foot tube slide with a vortex in the middle, a Lazy River, and more. Once you've dried off, you can choose from go-karts, mini-golf, bumper boats, batting cages and sand volleyball to finish your day.
We were absolutely delighted by Sioux Falls' Butterfly House, where 800 tropical butterflies from around the world fly free in an indoor garden. We also loved the bevy of baby quails scurrying on the garden path, and at one point during our visit, we all stopped short for a turtle crossing!
Once the kids got their fill of butterfly watching, we went next door to Marine Cove, where we got to touch sharks, stingrays, starfish and more. Another unexpected treat was the jellyfish display, where we tracked jellyfish development from 'infancy' to 'adulthood.' Before you leave, be sure and stop by the Butterfly House's library, where a mother and baby tarantula are on display.
If you have kids, don't even think of leaving Sioux Falls without a stop at Sertoma Park. Located next to the Butterfly House & Marine Cove, this park features a large playground with five spacious playpods, as well as one of the state's largest picnic pavilions.
The main attraction, though, has to be this ginormous climbing dome, which took my kids' breath away and made for a great photo op on a warm, sunny day. Climbing to the top is a true thrill, but don't worry too much about your little ones' safety— Soft mulch is piled high inside the dome so that if a child slips through the bars, they won't fall far and the landing will be soft.
While you're there, don't miss the sound tube, which encircles a 'human sundial' and solar system display. Whisper into one end and you'll be amazed to find your companion can hear every word from the other side!
Sky Zone (5129 S. Solberg Avenue)
If your children need to burn off some excess energy before the day is done, consider Sky Zone—Sioux Falls' own trampoline park. Recommended to me by multiple local moms, Sky Zone is fun (and fitness!) for the whole family—Bounce to your heart's delight on multiple trampolines or practice your flips by landing in a pit filled with 10,000 foam cubes.
There's a reason SculptureWalk is ranked on Trip Advisor as the number one thing to do in Sioux Falls—It's a truly memorable experience! You'll see a total of 56 sculptures created by artists from around the country along the downtown sidewalks. Grab a SculptureWalk brochure to make sure you see each one, then use the brochure ballot to vote for your favorite artwork. The city of Sioux Falls purchases the winning sculpture and gives it a permanent home in Falls Park, alongside past winners dating back to 2004.
Kid-Friendly Shopping
We couldn't get enough of the eclectic shops and eateries in downtown Sioux Falls – Fortunately, nearly all of them are kid-friendly. My children were obsessed with Child's Play Toys (233 S. Phillips Avenue), which features a wide array of educational toys as well as children's books, clothing and accessories. We also loved Unglued (218 S. Phillips Avenue), which features creations from more than 120 local and regional artists. A well-stocked children's section made shopping here a family-friendly experience. And you definitely won't want to miss Zandbroz Variety (209 S. Phillips Avenue), an old-fashioned emporium filled with toys, books, knick-knacks, jewelry, and more.
Got doll fans in your family? Just a few minutes from downtown, you'll find Alice's Attic Doll Clothes (1716 S. Marion Road), which specializes in doll clothing, furniture and accessories for American Girl and Barbie-sized dolls.
And for Sioux Falls souvenirs, I recommend the Gift Shop inside the Falls Park Visitor Information Center (900 N. Phillips Avenue). You'll find everything from Sioux Falls playing cards to Sioux Falls chapstick here, but we especially loved their Sioux Falls t-shirts, which are super soft and cost only $9 dollars apiece..
Billed as "The Greatest Show on H2O", this highly-rated entertainment extravaganza features acting, singing, dancing, and amazing water-skiing stunts. Tickets are $12 for adults, $9 for kids ages 4-12, and children three and under are free. COUNT ME IN!
With so many things to do in Sioux Falls, a family could easily spend a week there and still not get to everything – This is why we are already planning a return trip to see even more!
Sponsored by Visit Sioux Falls. Start planning your trip now!
Other Voices you might like