The Coolest State Park you've never heard of: Thousand Springs State Park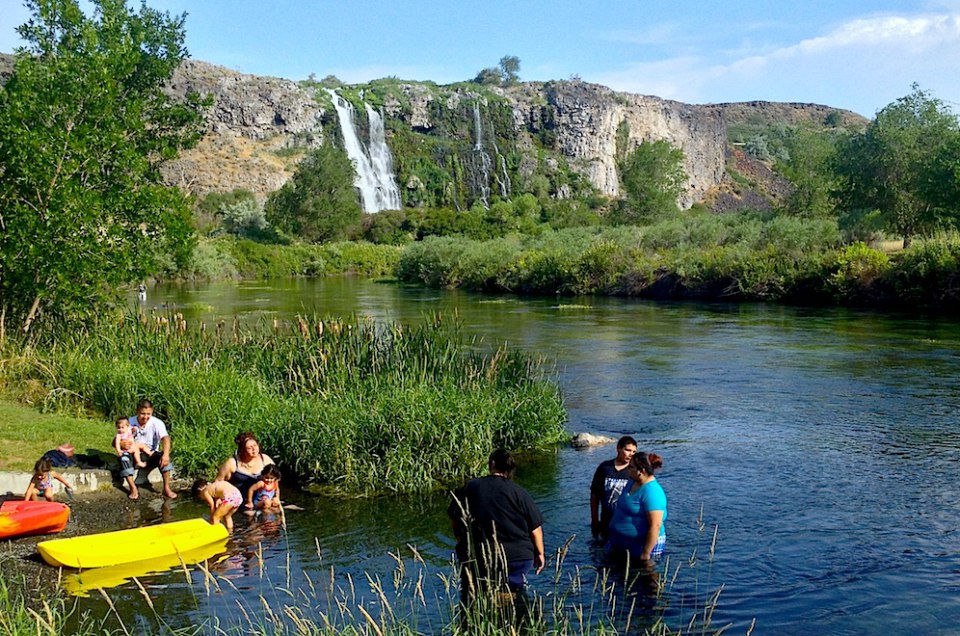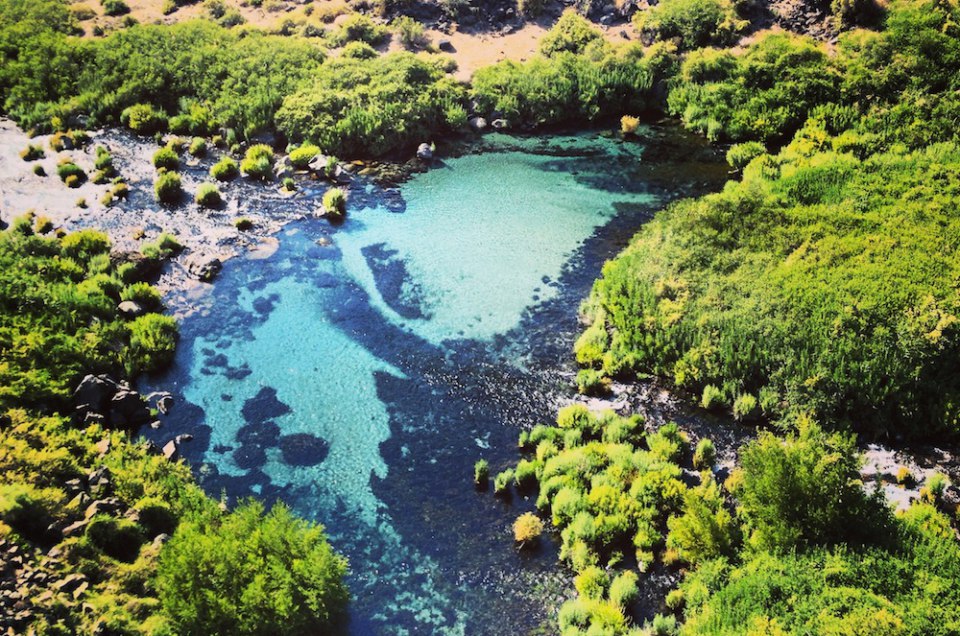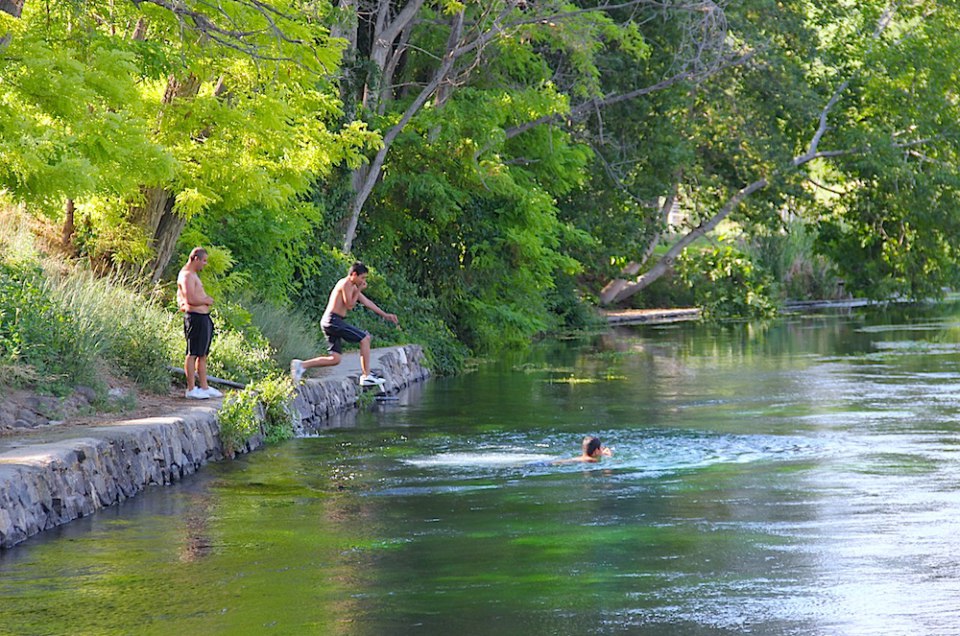 Swimming near Ritter Island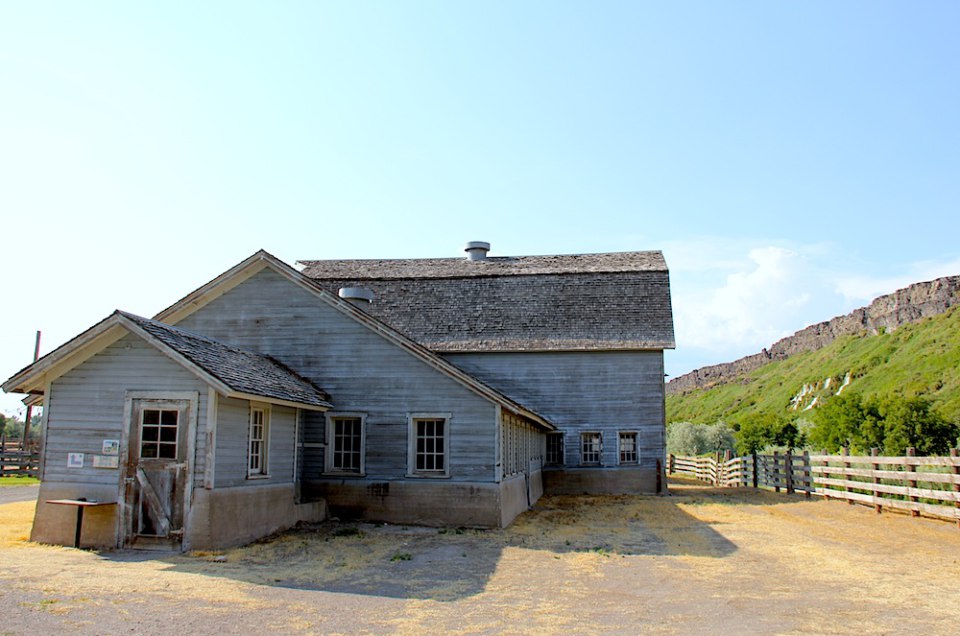 Minnie Miller's old Barn, Ritter Island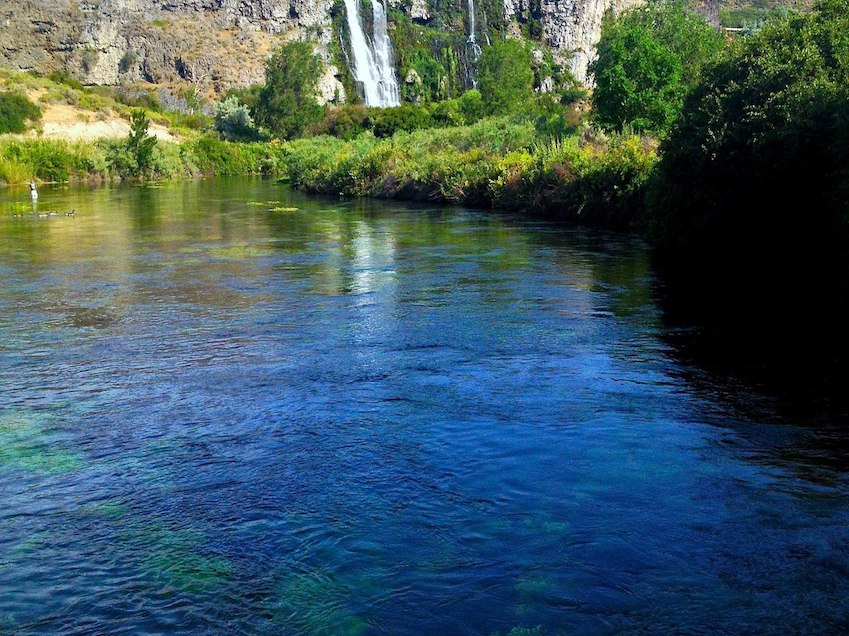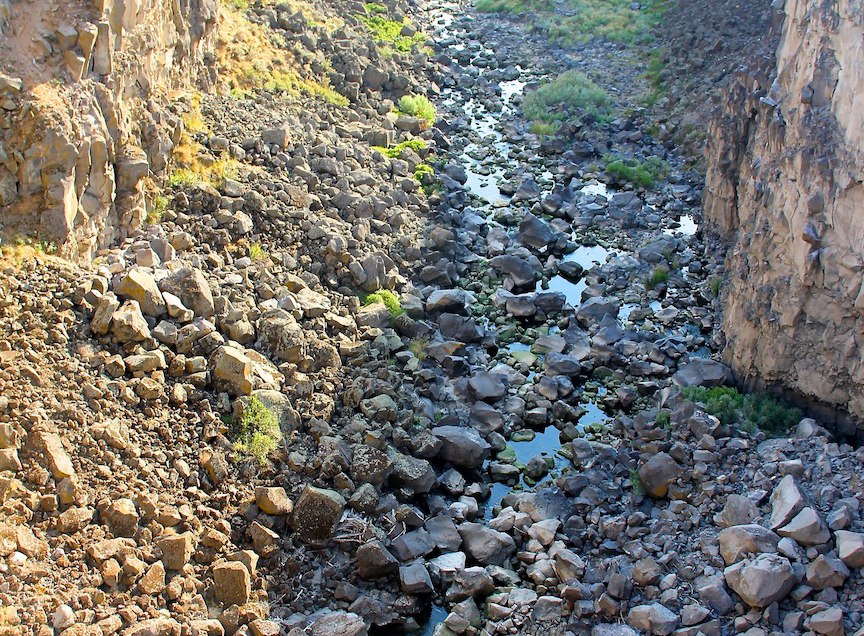 Looking down from Malad Gorge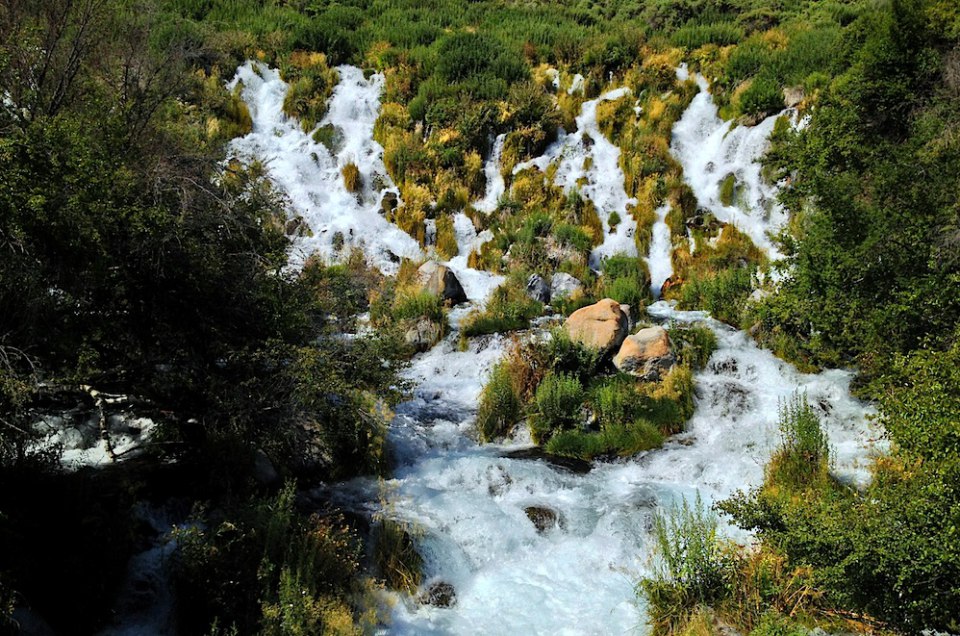 After four days of driving around central Idaho, I had seen the landscape change from mountains to hills, caverns to craters. Idaho is cool. By the time we arrived in Twin Falls and headed towards our last road trip destination, I thought I had seen it all.
That was until we got out of the car at our first stop at Thousand Springs State Park, also known from here on out as the coolest state park you've never heard of.
Thousand Springs State Park is about 30 minutes from Twin Falls and about an hour and a half from Boise.
It is comprised of 6 locations (they were once individual parks but now combined under the one name) that has been nicknamed Magic Valley for the beautiful and awe-inspiring views and sights.
Our first stop was a Niagara Springs, along the Snake River. This icy water comes pounding out at 230 cubic feet per second. This spot is only good for taking photos and hearing the loud water rushing out. While it was 101 degrees by our car, the closer we got to the springs, the cooler the temperatures were because of the breeze off the water. If you're looking to fish, continue on the Crystal Springs Lake.
The next stop was a tour of Ritter Island and Bonnieview. This section of the park was once home to Minnie Miller who created an incredible dairy farm and prize-winning Guernsey cows.  The island almost looks like the set of a scary movie, with an abandoned barn and farmhouse, but there is also beauty in it from the surrounding waterfalls as a backdrop. From the island you can see across to several more waterfalls and there is even a great swimming area for families looking to retreat from the summer heat.
Getting back into the car, we drove to Box Canyon and took a van tour from the roadside gates. While it is easy to walk to the canyon overlook, it was especially hot on the day of our visit and we choose the tour. (You can call ahead for one) The view from the top of Box Canyon is unbelievable- it looks like you are in another country- a tropical country and not like anything you'd expect from a landlocked state in Northwest America. The water is electric green and looks so inviting on a hot day. It is said that you can hike down into the canyon, but be aware of thick brush, snakes and uneasy paths.
Our final stop, and one that you could easily drive over and never know existed was Malad Gorge. A 60-foot waterfall flows into the canyon below, called Devil's Washbowl. If you look closely, it is said that there is the face of the devil carved out of the rocks looking down into the canyon. There is a long walkway for visitors to see the canyon from above and ponder what they see in the rocks.
On your next road trip to Twin Falls or Boise, consider a half-day or full day stop at Thousand Springs State Park. You could easily explore some of these sights in just a few hours and it is definitely worth the trip.
Other Voices you might like