A vacation for you and your 4-legged friend
River rafting with the pooch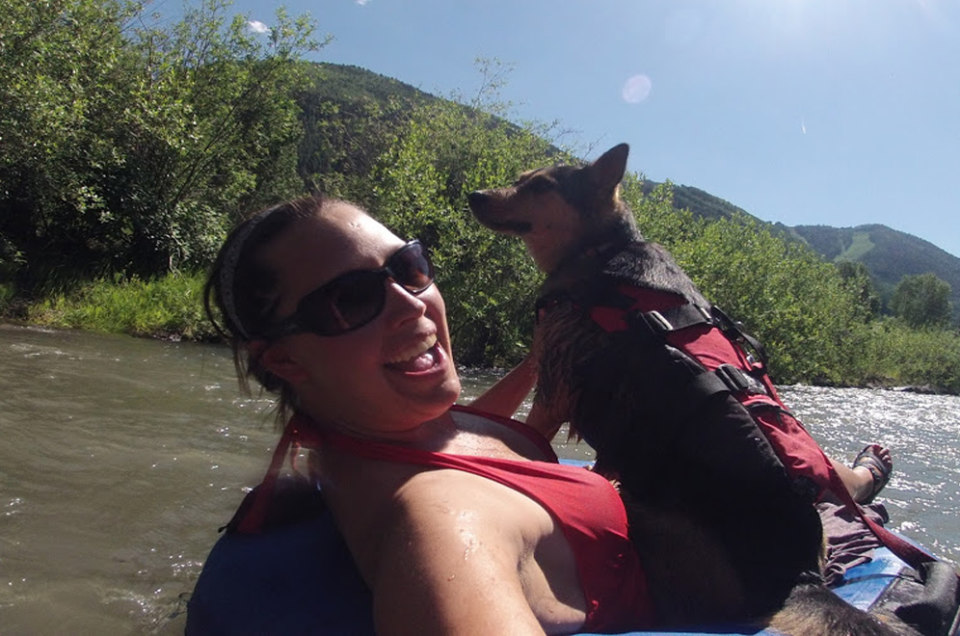 River rafting with the pooch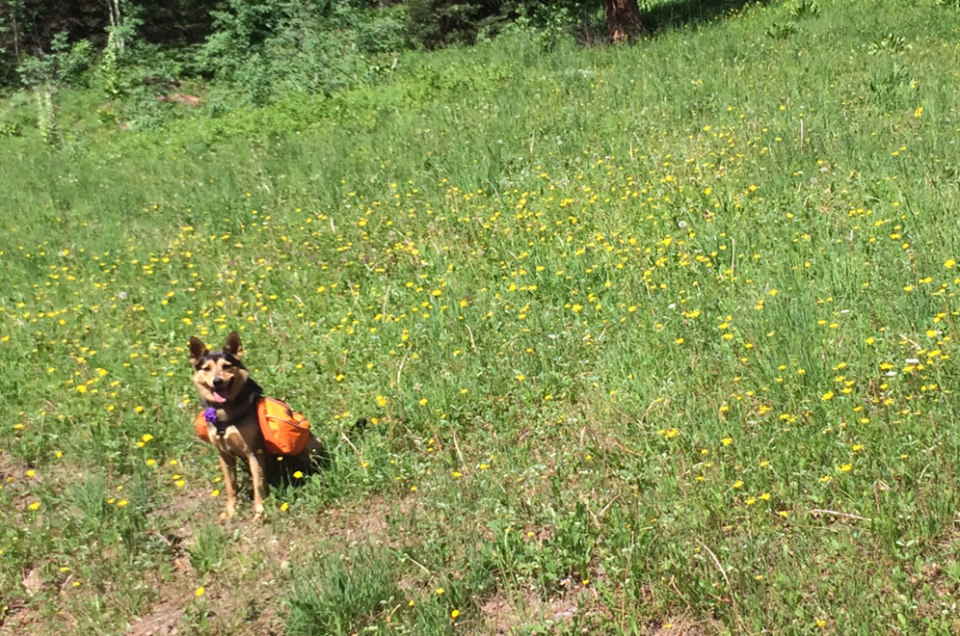 Modeling amongst the wildflowers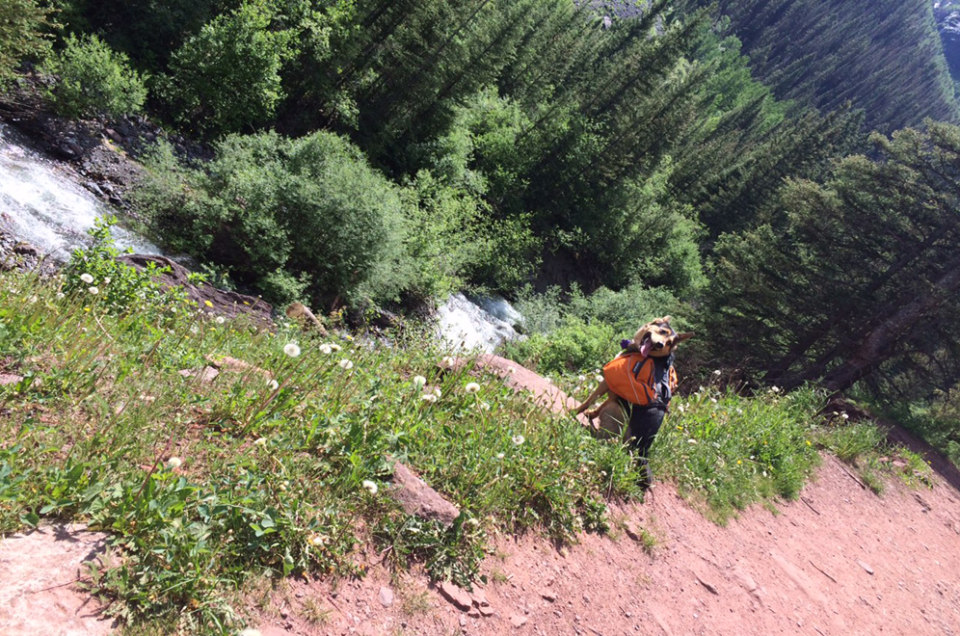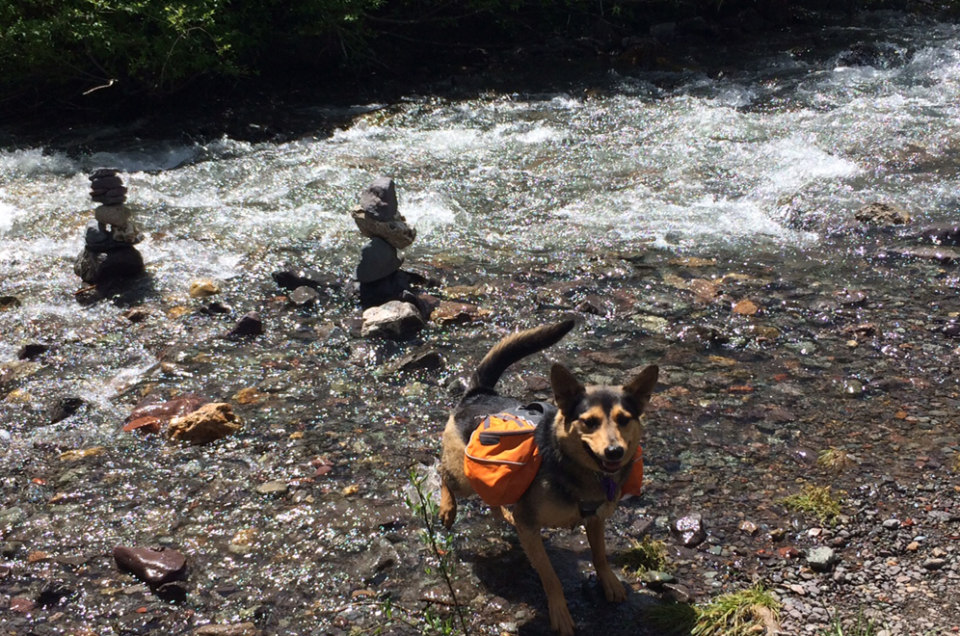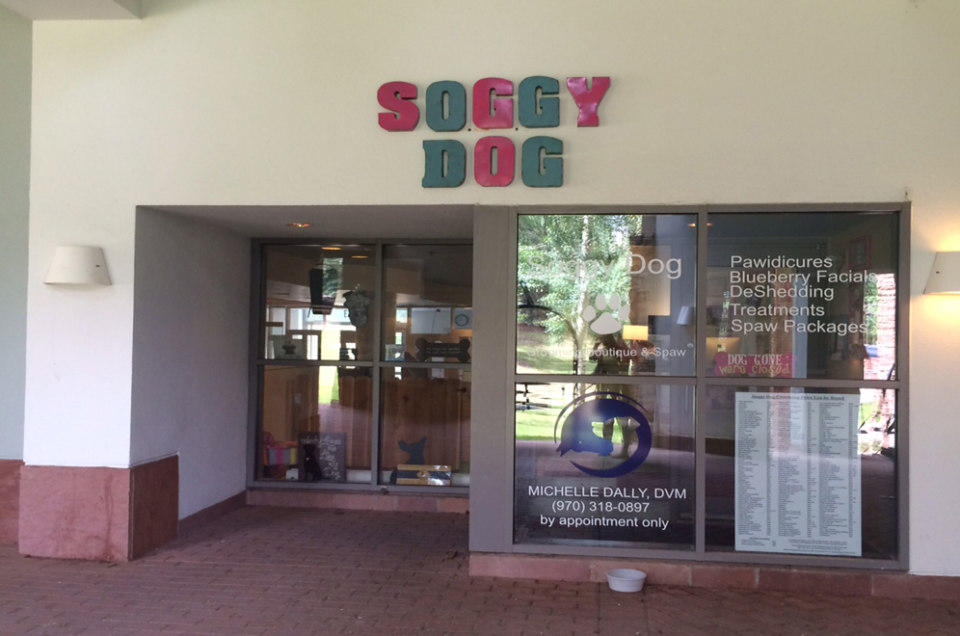 It's not a vacation without your best friend. And sometimes, that best friend has four legs.
Telluride is one of the most dog-friendly cities in America. In fact, it's been estimated that the canine residents may even outnumber the humans. Not only are the majority of accommodations pet-friendly, but there is "puppy parking" all over town and plentiful parks and patios to eat together. Accessible via the pawed gondola cars, Fido is allowed virtually everywhere with you.
Here's how you and your four-legged friend can have an awesome trip to Telluride:
Luxury Pet Accommodations
Most hotels in town are not just pet-friendly, but pet welcoming. If you give the Peaks Resort or Hotel Telluride enough notice, they'll set you up with a deluxe pet bed for a nominal cleaning fee (non-refundable deposit, whatever you want to call it).
Spoil Them at the Spaw
Directly attached to the Peaks Resort, the Soggy Dog Spaw offers everything from basic grooming and a trim to full makeovers and styling (teddy bear cut anyone?) priced by breed. Because a pampered pet is a happy pet.
Get Around
Dogs are allowed on the Galloping Goose, the free town shuttle, but the real treat is that the gondola offers pet-friendly cabins and is free (just make sure they can handle heights, poor Zoey had a bit of a meltdown). Look for the paw prints on the outside of the car (or the lift operator will guide you) so you can get from Mountain Village to Downtown Telluride in style.
Activities for You and the Pooch
There are plenty of dog-friendly hikes in the area with views that will spoil both you and Sir Barksalot. Town Park is a great spot to toss the Frisbee around and allows for off-leash play (and tennis, volleyball courts and horse shoes for the humans). When you're ready to cool off, head to the river that runs right through town. You can grab a tube to float down the lazy currents of the San Miguel or walk along the 3-mile trail weaving in and out of downtown Telluride. For a more active hike, the Jud Wiebe trail offers great terrain that circumvents the canyon and wildflowers, while Bear Creek is a more leisurely stroll if you want to stay local and see some waterfalls.
Start planning your Telluride vacation today!
Other Voices you might like