Unique Sleeps: A Caboose in Tatamagouche
Vintage signage, photo by Lola Augustine Brown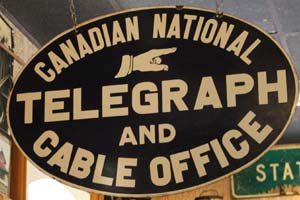 Vintage signage, photo by Lola Augustine Brown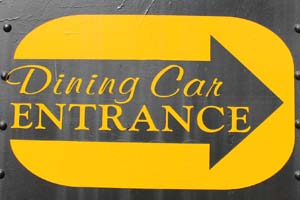 Vintage signage, photo by Lola Augustine Brown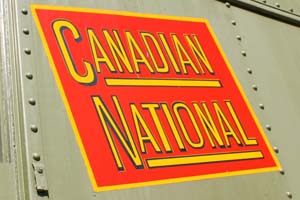 Vintage signage, photo by Lola Augustine Brown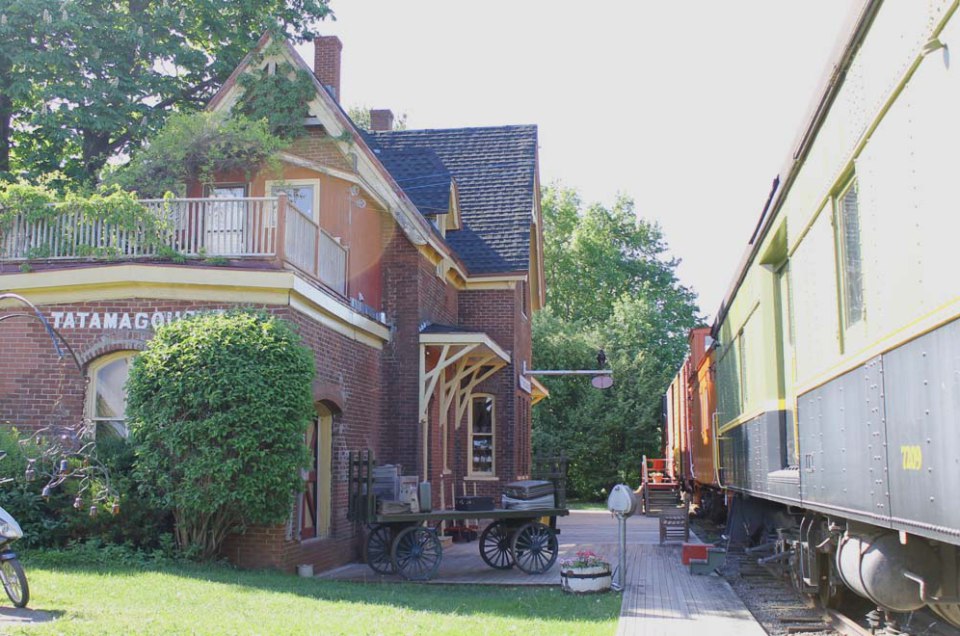 The Train Station Inn in Tatamagouche, absolutely charming. Photo by Lola Augustine Brown.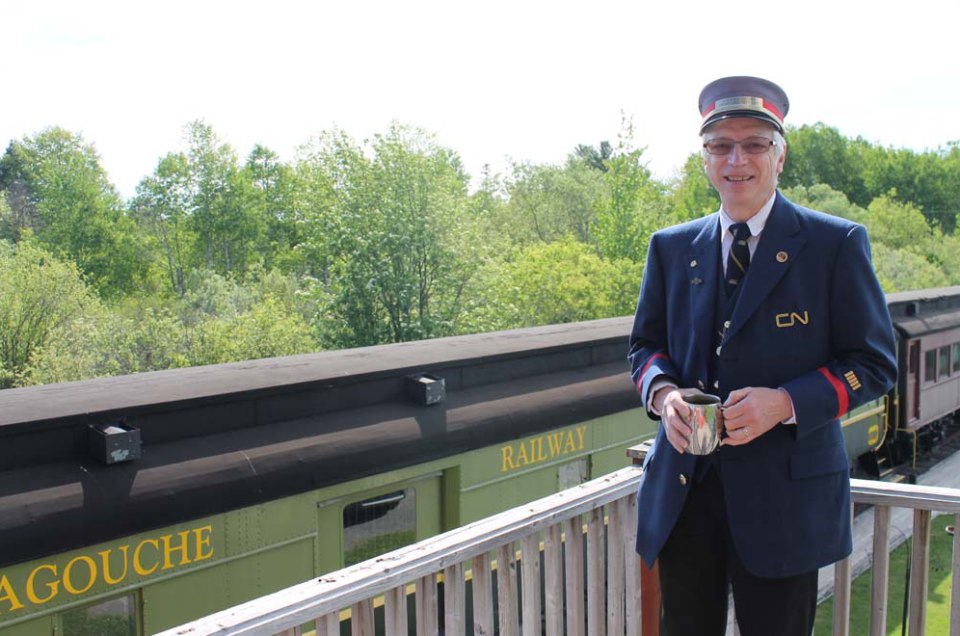 James LeFresne, owner, dresses the part. Photo by Lola Augustine Brown.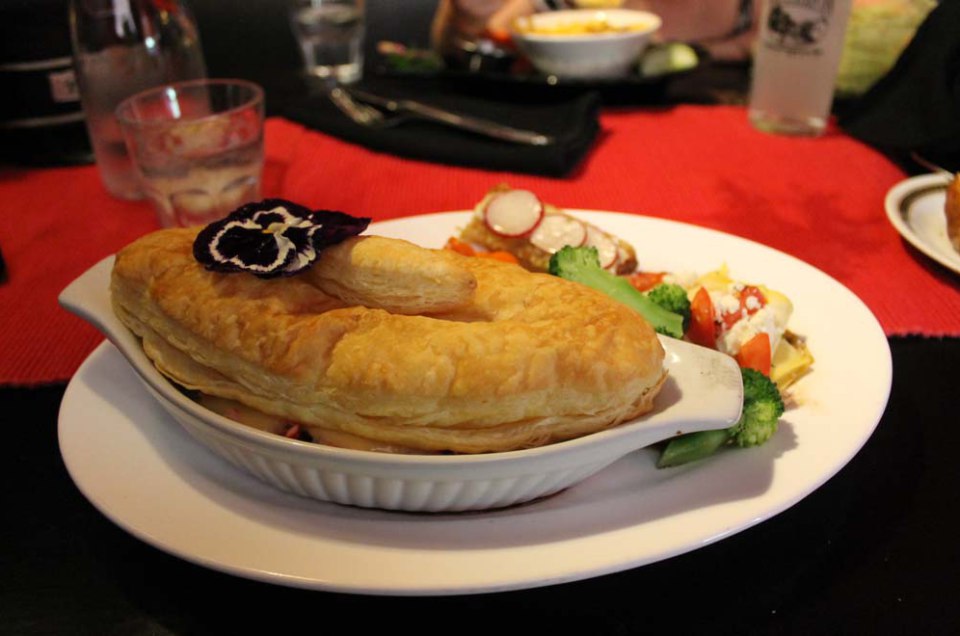 Delectable lobster pot pie in the dining car, photo by Lola Augustine Brown.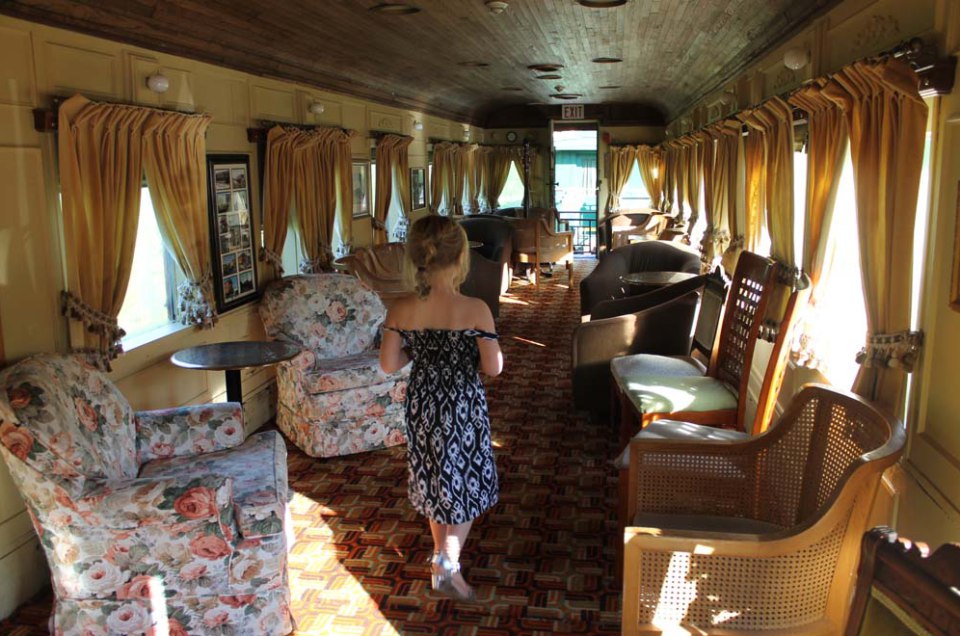 Exploring the historic Alexandria car. Photo by Lola Augustine Brown.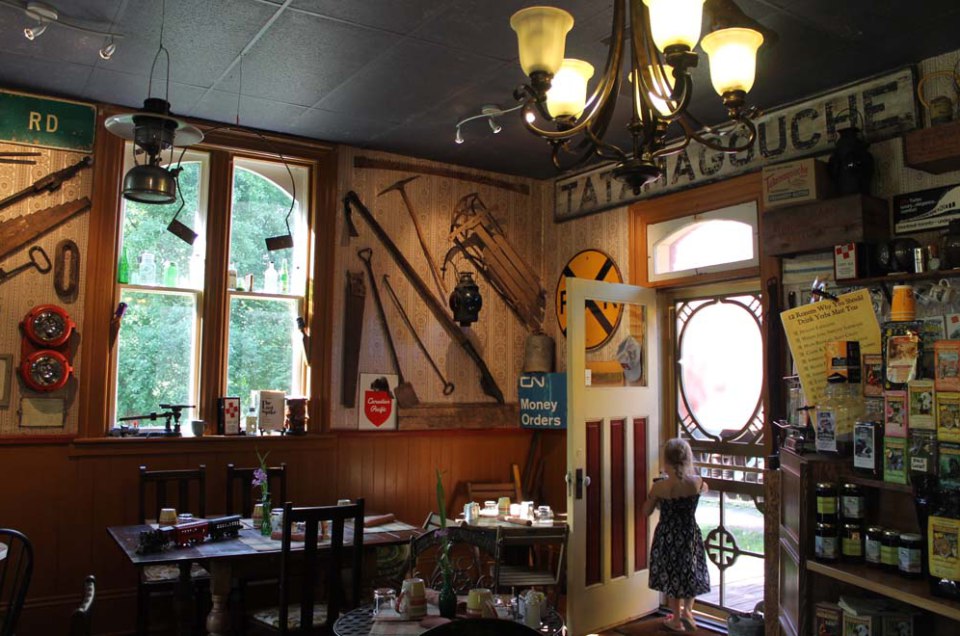 Inside the cafe at the Inn, photo by Lola Augustine Brown.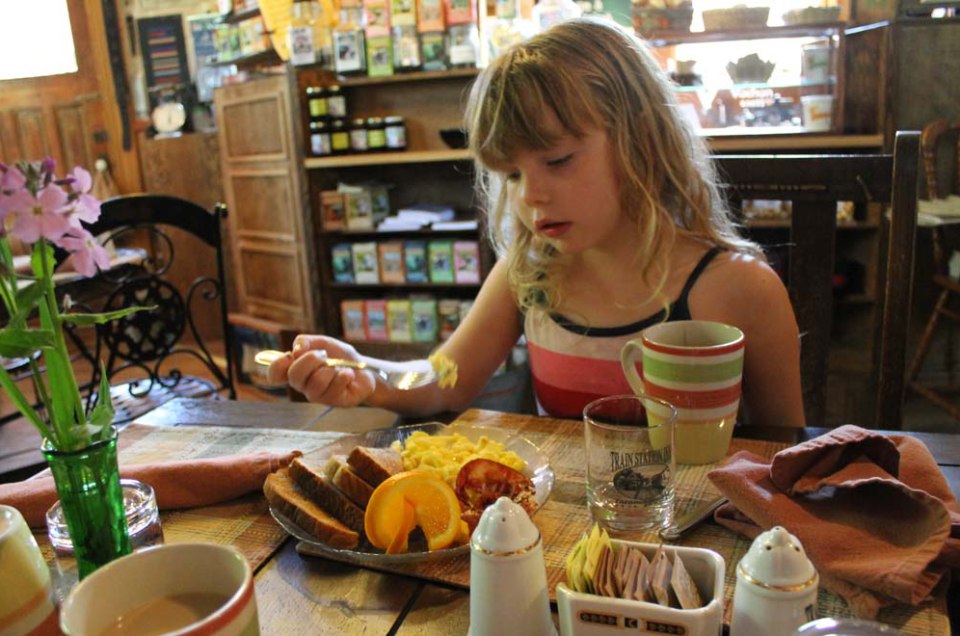 Breakfast in the cafe, AKA what used to be the men's waiting room. Photo by Lola Augustine Brown.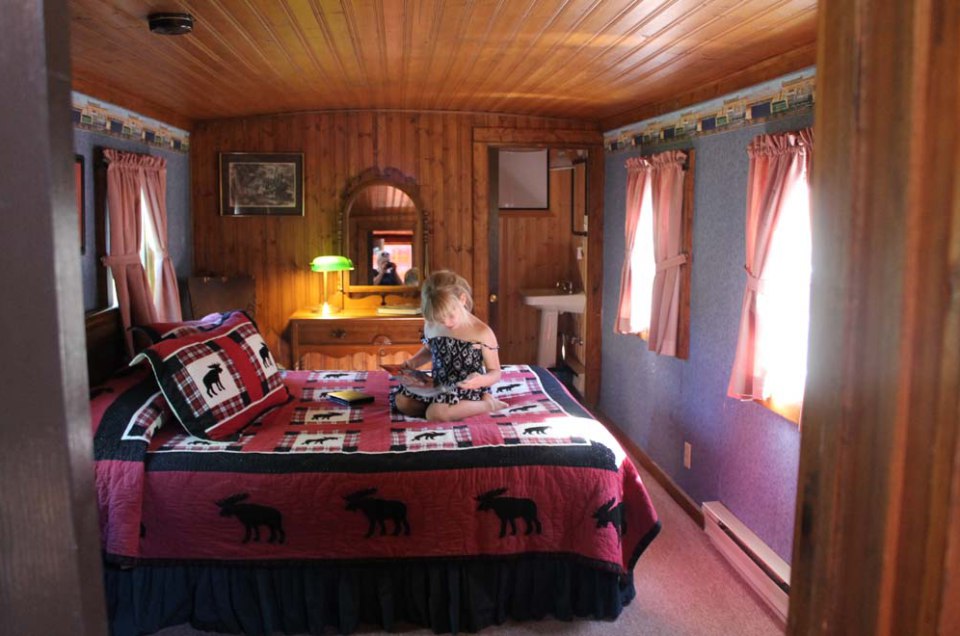 Our luxurious caboose. Photo by Lola Augustine Brown.
The idea of sleeping in a caboose sounds fun, but when we booked to stay at the Train Station Inn, I didn't expect it to be an experience on par with staying in a well-appointed bed and breakfast, which was exactly what it turned out to be.
Staying overnight in a train boxcar was understandably very exciting for my six year old daughter, Perdy. We were in caboose 4, which was originally built in 1919. Clambering up the metal stairs, we opened the door to bunk-beds, the upper one was high up in the copula (an area higher than the rest of the car, with windows, sort of like a turret according to my daughter), then through another door there was a deluxe bedroom with queen bed and colonial style furnishings. At the end of our car was a decent sized bathroom.
The refurbishment of this boxcar was lovely, but there was no doubt you were staying in a train, which was a very cool experience for both kids and grown-ups.
The story of how Tatamagouche Train Station became an inn goes like this: The passenger trains stopped running, and in 1970, the station was slated for demolition. Eighteen year old James LeFresne, who lived next door, couldn't bear the thought of that lovely old station being knocked down, so paid $500 for it (when most of his friends were buying their first car, he bought a train station), and despite various setbacks and challenges, opened it as an inn in 1989 (he wasn't allowed to develop the place until the last freight train ran through Tatamagouche). Over the years, LeFresne started buying old boxcars and cabooses, adding suites to the inn with every purchase. There are currently eight cabooses that you can stay in, or you can have the historic three-bedroom Station Master's Suite above the station.
The setting for Train Station Inn is gorgeous. The cabooses, and station itself, are set in gardens, and there's a nature trail that runs along the back of them down to the riverside. Tatamagoush is a sweet rural town with a farmers market and artisan stores, close to beaches, and farms that you can visit. It is a low-key location, and perfect for getting away from the hustle-bustle of city life, and experiencing a part of Nova Scotia that most tourists don't get to.
There is a dining car at the Train Station Inn. The food is superb, and people drive up from Halifax just to eat there. We sat in one of the original booths in the 1928 built dining car, and goofed around trying on train conductor hats until our excellent meals arrived. I went for the lobster pot pie, which was full of fat chunks of succulent lobster in hollandaise sauce, while Perdy chose noodles from the kids' menu. We finished with an ice-cream sundae for her, and still-warm-from-the-oven rhubarb pie for me (the rhubarb was fresh from the Inn's gardens).
After dinner, we explore the Alexandria, a deluxe railway car that gets used for special events such as weddings, and banquets, that was original used to transport four of Canada's prime ministers across the country. Full and happy, we retired to our caboose, playing board games and enjoying the quiet. We slept well in the big comfortable bed.
Awakening to birdsong, we went to explore the gardens and admire the flowers growing everywhere before going to find food. Breakfast is served in the café, a railway memorabilia crammed room that once served as the gentleman's waiting room, as back in the day, the male and female train passengers were not permitted to mingle (the old women's waiting room is now an eclectic gift-shop packed to the rafters with unique finds, from train themed souvenirs to replica antique toys, clothing, jewelry, and all manner of other weird and wonderful things).
Breakfast was excellent (I had orange French toast, my daughter tucked in to a full plate of bacon and eggs) and washed down with cups of locally roasted Laughing Whale coffee (juice for her). We were served by the Inn's general manager Ryan Duggan, and I asked how long people usually stay for. "One night," he said, "but they always wished they'd booked two." Duggan started working at the Inn ten years ago, mowing lawns there as a teenager, and now LeFresne says he couldn't do without him, which is rather sweet.
I asked LeFresne where he gets all the memorabilia, and although he does collect some, he says that a lot gets brought in by regulars, or occasionally he'll receive a package in the mail from someone who stayed a night, never forgot the place, and went on to find something in a yard-sale that they thought needed to be there.
A certified railway buff, LeFresne can tell you everything you'll ever need to know about cabooses, and those with a keen interest will love visiting to talk with him and check out the boxcars. His renovations are done with care, so as not to change the nature of the cars too much, and he obviously has a lot of respect for their history, and the work they did before they became part of his collection here in Tatamagouche.
LeFresne says that his goal is put the yard back the way that he remembers it, as it was when he was a kid, when he used to play there. I asked if he was done collecting cabooses, he says with a grin, "Oh, I stopped collecting three cars ago." All the cars are done out differently, but staying in any of them is fun, and I'm sure any new arrivals that LeFresne might find himself with would prove to be just as great an experience.
Other Voices you might like