The Sun Valley Ice Show is The Hottest Show on the Coolest Stage in Town
An All-American affair photo by Kevin Syms
An All-American affair photo by Kevin Syms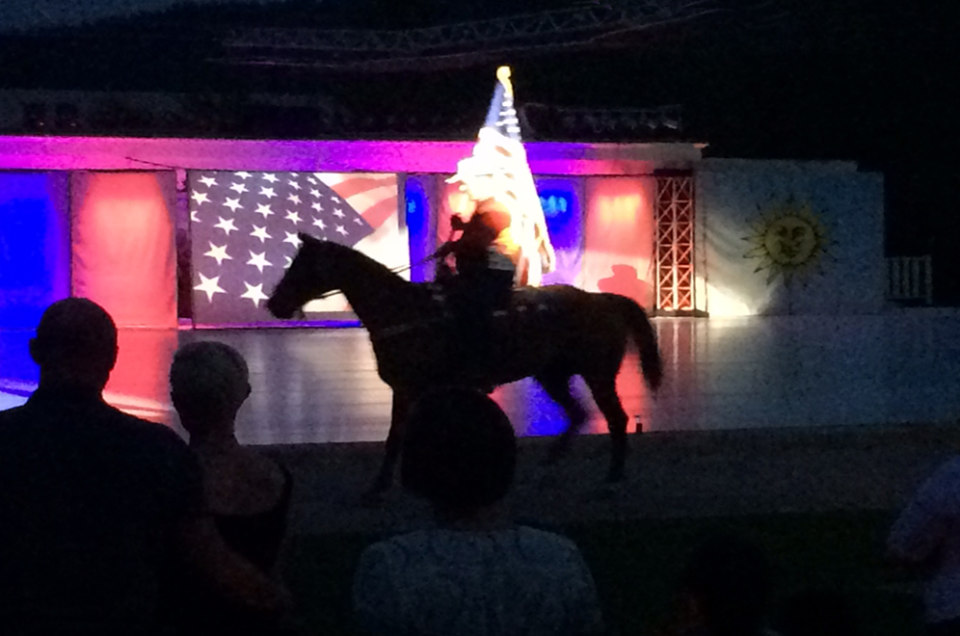 Starting things off with a bang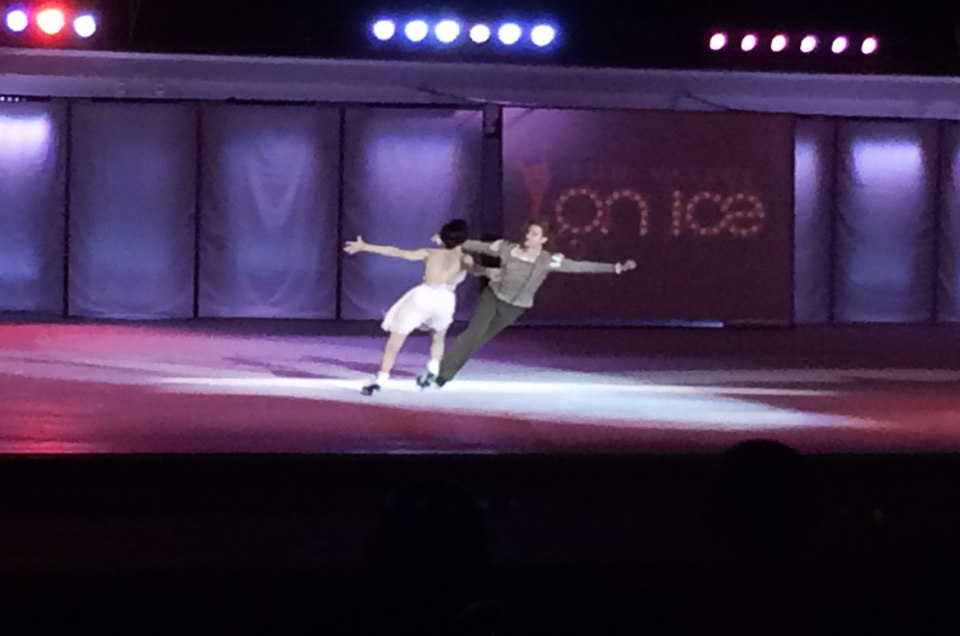 Olympic Gold Medalists Meryl Davis and Charlie White
When you think about where Olympic figure skaters hangout in the off-season, you may be surprised to learn that as much time as they spend training at world-class facilities in Salt Lake City and L.A., a large number of them can be found in Sun Valley, Idaho.
The resort's ice show has been a summer tradition since the 1930s and being asked to perform at America's first destination ski resort is a major honor in the ice world. The resort has hosted star after star for the show's nearly 80-year run.
With performances to regularly sold out crowds, the tradition's showing no signs of slowing down anytime soon.
Luxe on Ice
The ice show at Sun Valley is the town to-do — the place to see and be seen and anyone who's anyone is there. You can purchase just a bleacher seat, but splurging on the extravagant dinner is half the fun. Definitely not your cheap cruise ship buffet, we're talking crab legs, prime rib, and all the fixings with an ice cream bar and enough desserts to make your head spin (and wish you'd packed your stretchy pants). The reserved covered seating is also key, as you'll be offered blankets and hot chocolate in case it gets chilly as the rink is outdoors with the show beginning at dusk.
Something Different Each Week
With a performance almost every Saturday for the duration of summer, there are three group numbers with an ensemble cast and headliners and soloists that rotate each week, each with more accolades than the last. While there were only a few billed as true headliners, household names like Johnny Weir and Ashley Wagner, every other act was a former Olympic medalist for a truly star-studded cast the whole way through.
Before taking over the choreography this year, Stephanee Grosscup was in the cast for 22 years. Nathan Chen, the 16-year old Olympic bronze medalist who headlined the epic 4th of July extravaganza along with 2014 Gold Medal pair Meryl Davis and Charlie White, had been training with her since before he could talk. His mom told us being invited to Sun Valley was a highlight of his career, which should tell you just how prolific these performances are.
Seeing Stars
With each act, the energy level elevates with anticipation. Highly entertaining for both adults and children alike, the group numbers showcase the pride and tradition of Ice Skating in Sun Valley, highlighting how many Olympians have originated from the area. The second number is history on ice, telling the story of the boomtown's mining past through the Frank Sinatra era as a colorful look at Sun Valley through the decades.
Sprinkled in between were pop hits to Coldplay's "Sky Full of Stars" (how appropriate), the adorable 7 and under set waddling about with umbrellas, some fancy Luke Bryan two-stepping by Craig Heath, Kesha, a 61 year-old whose moves put mine to shame, a techno track where they literally set the ice on fire with glow sticks and neon skates, and finally, a spaghetti Western number that got everyone clapping along as the whole cast rocked out to "Cockney Joe."
The next time you're in Sun Valley, treat yourself to an evening amongst the stars.
Other Voices you might like