8 Must-Attend Festivals in Quebec this Summer
Poutine Festival photo by ©TQ/D. Lafond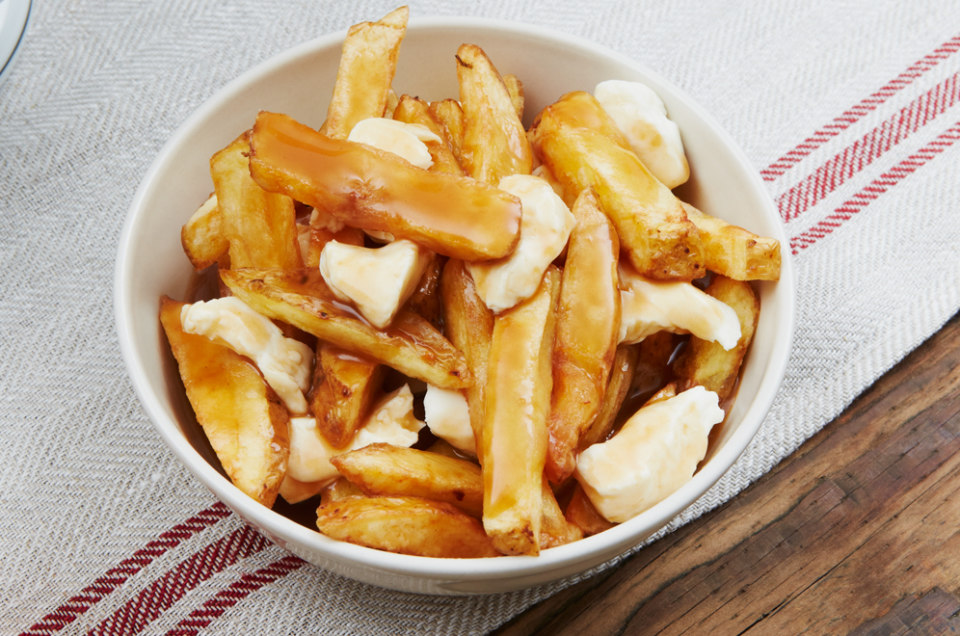 Poutine Festival photo by ©TQ/D. Lafond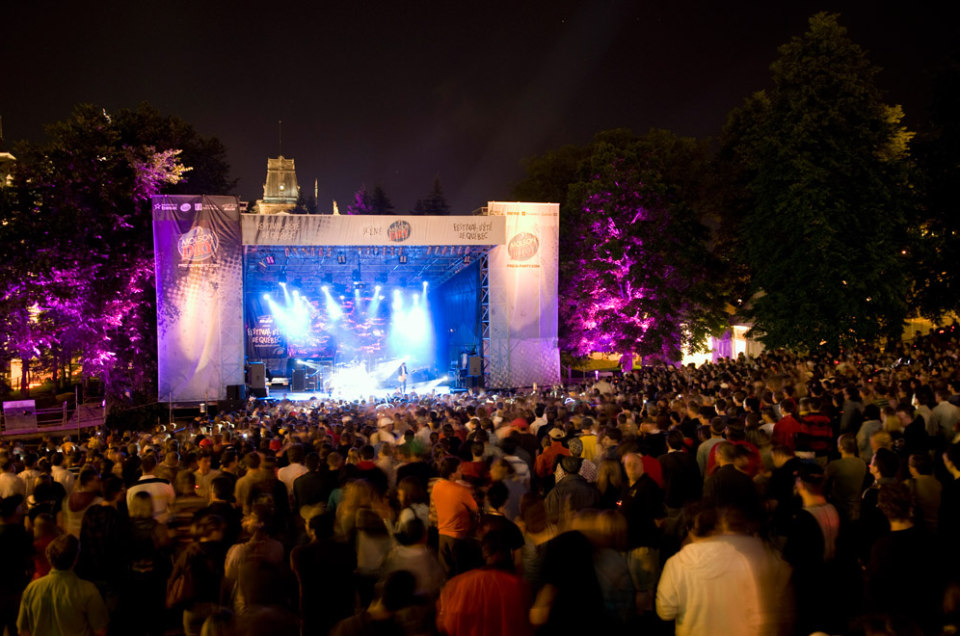 Festival d'été de Québec photo by ©TQ/B. Cecile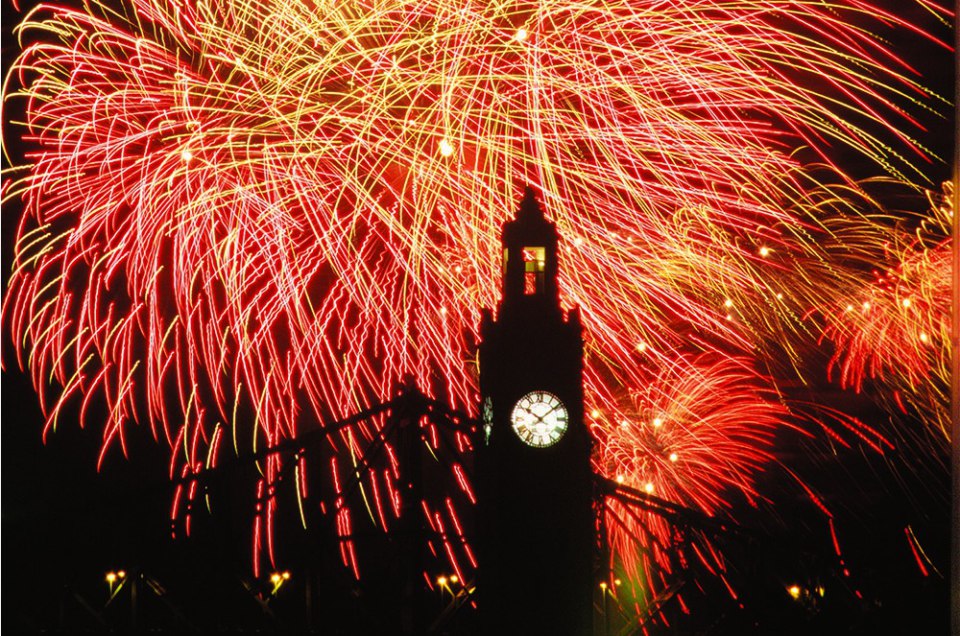 International des Feux Loto-Québec photo by ©TQ/R. Fogel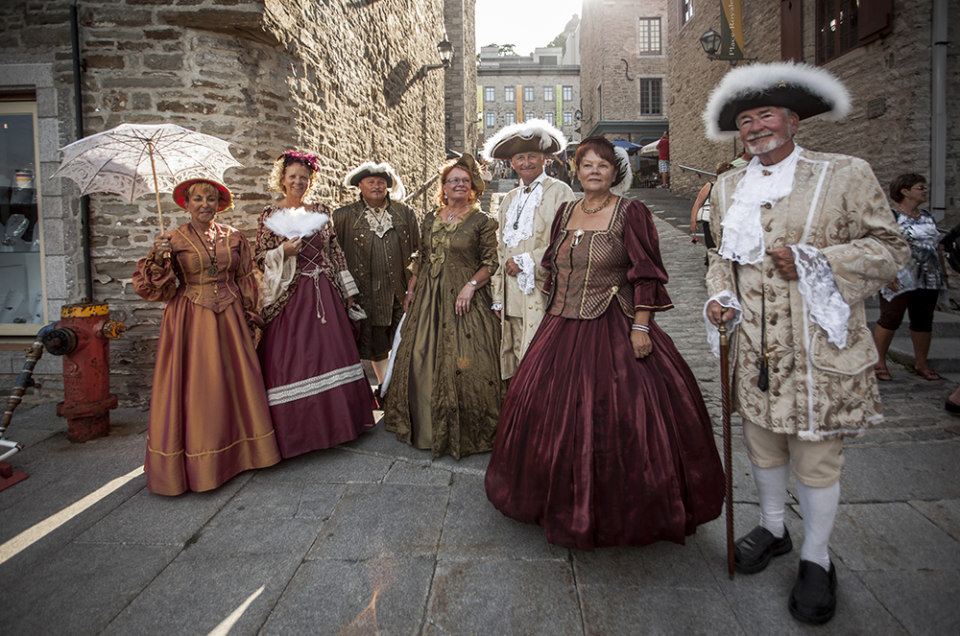 Fêtes de la Nouvelle-France Festival photo by ©TQ/J.-F. Hamelin
Canada's largest province and arguably its most diverse thanks to it's dual French and English speaking residents, Quebec always seems to have something to celebrate.
With an insane festival line-up throughout the year, here are your best bets for not-to-miss events this summer season ranging from culture celebrations to family-friendly.
For the Family: MONTRÉAL COMPLÈTEMENT CiRQUE (July 2-12)
Home of Cirque du Soleil, it should come as no surprise that Montreal loves the circus. Catch over 100 international acts at the MONTRÉAL COMPLÈTEMENT CiRQUE that are equal parts death defying and awe inspiring. Touting both indoor and outdoor performances of aerialists, human cannonballs and tightrope walkers, be prepared to be delighted whether you're 8 or 80 years old.
For the Night Owl: Feux Loto-Québec (Montréal: July 1 – August 1 / Québec City: August 1-19)
Montreal's International Fireworks Festival, catch beautiful fireworks displays over the St. Lawrence River. Illuminating the night sky so the blasts are visible from almost anywhere in town, the festival has even gone the extra mile this year to get super high tech, developing an app that will let you time the lightshow to a musical playlist they've created. You can also enjoy the fireworks at Les Grands Feux Loto-Québec in Québec City.
For the Dreamer: Foresta Lumina (June 20 – October 11)
If you've always wondered what it would feel like to step out of a Disney fairytale, you can walk through a real enchanted forest this summer at the Parc de la Gorge de Coaticook. A truly magical experience, you'll encounter mythical creatures, illuminated installations, glowing trees, smoke, and music along the path to set the scene for adventure and wonder.
For the Foodie: Poutine Festival (August 27-29)
The birthplace of poutine, it's only fitting that Quebec also hosts an event celebrating their popular export. Indulge in Canada's iconic dish at this signature Drummondville event where restaurants go head to head showcasing their best french fry creations.
For the History Buff: Fêtes de la Nouvelle-France Festival (August 5-9)
Celebrate the first European settlers to the region at the Fêtes de la Nouvelle-France Festival. Buy or rent costumes and prepare to walk through dozens of historical reenactments in Quebec City, one of North America's most historic cities. A broad range of activities and crafts await, and for culinary entusiasts, a traditional food market will tempt your taste buds.
For the EDM Lover: PikNic Électronik (May 17- September 27)
Get your house music fix at PikNic Électronik, which showcases the world's best DJs every Sunday throughout the summer in Montreal. Set in the beautiful Parc Jean Drapeau, it's a perfect outdoor venue to enjoy a picnic lunch, dance around, and listen to some live music.
For the Cultural Enthusiast: Festival de Lanaudière (July 4 -August 2)
Appreciate the arts at the largest classical and symphonic music festival in Canada. Housed in an intimate, custom-built amphitheater with exceptional acoustics, music lovers will appreciate the sound. Some performances are even held at various churches around town to offer another layer of cultural complexity.
For the Music Lover: Festival d'été de Québec (July 9-19)
Score a pass to the Festival d'été de Québec, one of Canada's premier outdoor music festivals. Big name headliners like the Rolling Stones, Foo Fighters, Nickelback, Keith Urban, and Iggy Azelea will take the stage with 300 other acts designed to appeal across genres from pop to alternative.
Sponsored by Tourism Quebec.
Other Voices you might like