The 6 Best Summer Adventures in Quebec
d'Aiguebelle Suspension Bridge, photo by ©TQ/J.-P. Huard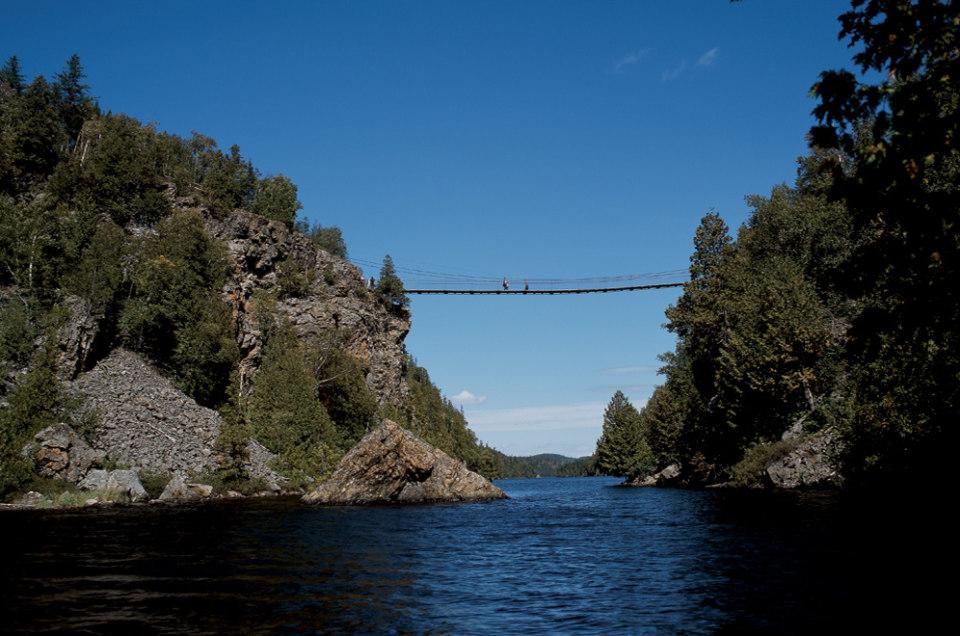 d'Aiguebelle Suspension Bridge, photo by ©TQ/J.-P. Huard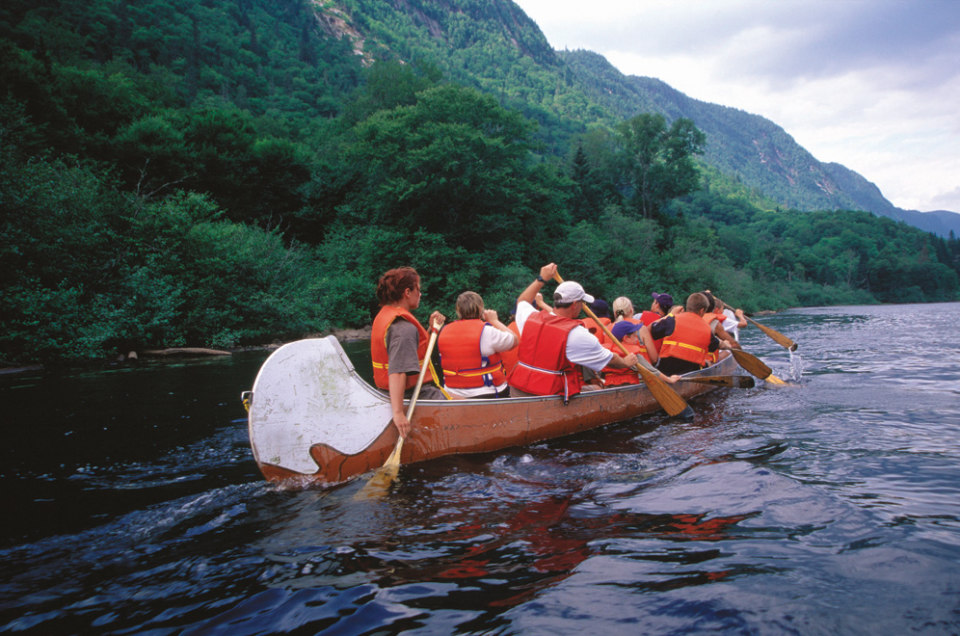 ©TQ/J.-P. Huard Caption: Rabaska in Parc national de la Jacques-Cartier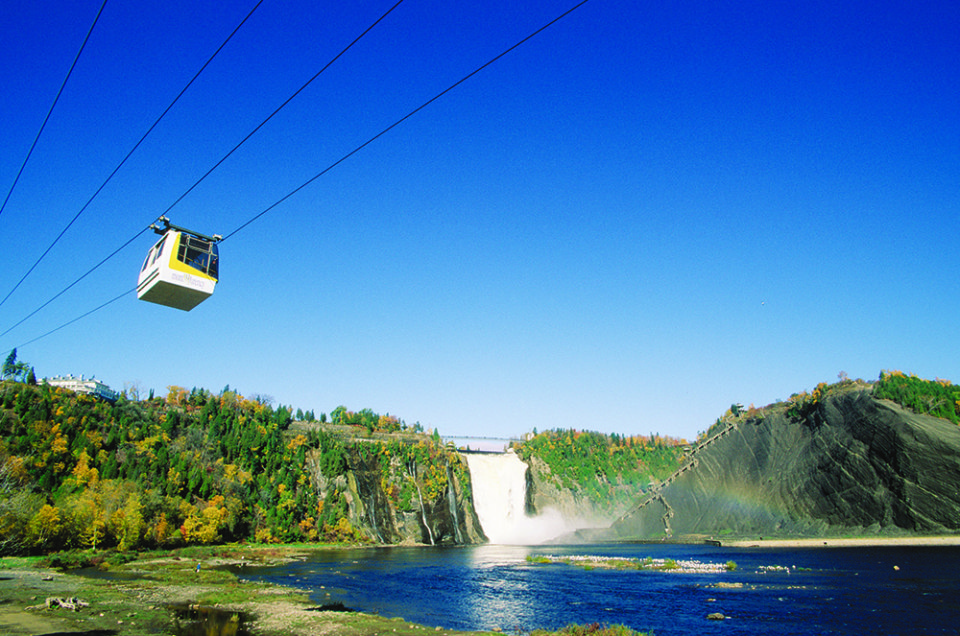 Caption: Montmorency Falls, photo by ©TQ/J.-G. Lavoie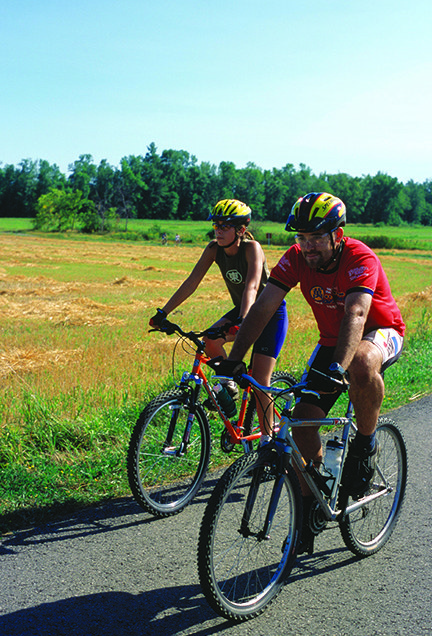 Caption: Ride along La Route Verte, ©TQ/D. Lafond
Spanning almost 600,000 sq. miles, Quebec is a sprawling playground for the outdoor lover. As Canada's largest province, it has one of the world's largest fresh water reserves, a bevy of hills and mountain ranges, plentiful wildlife, forests, and tundra.
In short? There's no shortage of land to explore.
While you could spend days and even months traversing the bountiful landscapes, here are our picks for the best "Only in Quebec" summer adventure activities.
See the falls from up above.
Just a few minutes outside of Quebec City, Parc de la Chute-Montmorency Falls is one of the province's greatest treasures. An imposing 30 meters higher than Niagara, you can view the waterfalls from the ground, but take our word for it, they're even cooler from above (and enchantingly lit up at night). If you want to relax in style, there's a cable car to take you to the top, but if you're a real adrenaline junkie, try the via ferrata route up the cliffside.
Test your fear of heights.
An area of natural lookouts and 2.7 billion year old geological faults, Parc national d'Aiguebelle is one of the Quebec's favorite hiking areas for it's unique topography. And the best way to get a lay of the land? By walking the 22-meter high suspension bridge. 64 meters long, traverse the 220 cliff-side steps, climb a fire ranger tower, and you'll reach the small wildlife museum at the end.
Go old-school.
Ride a rabaska, a traditional wooden canoe made to hold up to 10 adults plus cargo in tow. Used by French Canadian explorers to access the interior of North America during the 17th and 18th centuries, nowadays this First Nations form of transportation is more for leisure, but if you're feeling competitive, the Classique internationale de canots de la Mauricie is a popular boat race in August.
Bike as far as you can ride.
One of the greatest cycling routes in the world, La Route Verte offers close to 2500 miles of trails. An entirely interconnected pathway, you can either take on the whole course at once, or conquer it by section. How far you ride and the itinerary is completely up to you.
Boat your way out of a maze.
Just 30 minutes from Ottawa, the unique aquatic environment at Éco-Odyssée is a water maze and interlocking canal system ideal to explore via boat. Challenge yourself to navigate out of the labyrinths of marshy beaver habitats, while taking in the incredible surroundings.
Go underground.
Crawl through small passages to identify stalactites and stalagmites in Laflèche cave, Canada's most visited underground park. If you'd prefer to stay above ground, there are treetop aerial courses, GPS relays and zip lines also in the vicinity for an action-packed day full of adventure.
Sponsored by Tourism Quebec.
Other Voices you might like