You Must Try: Stay in a Luxury Cave in Turkey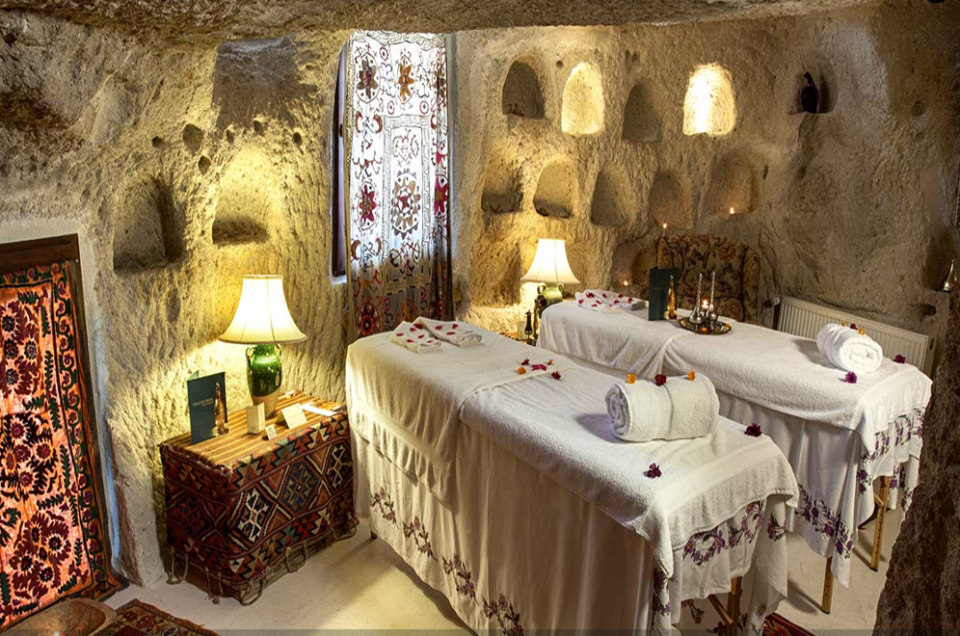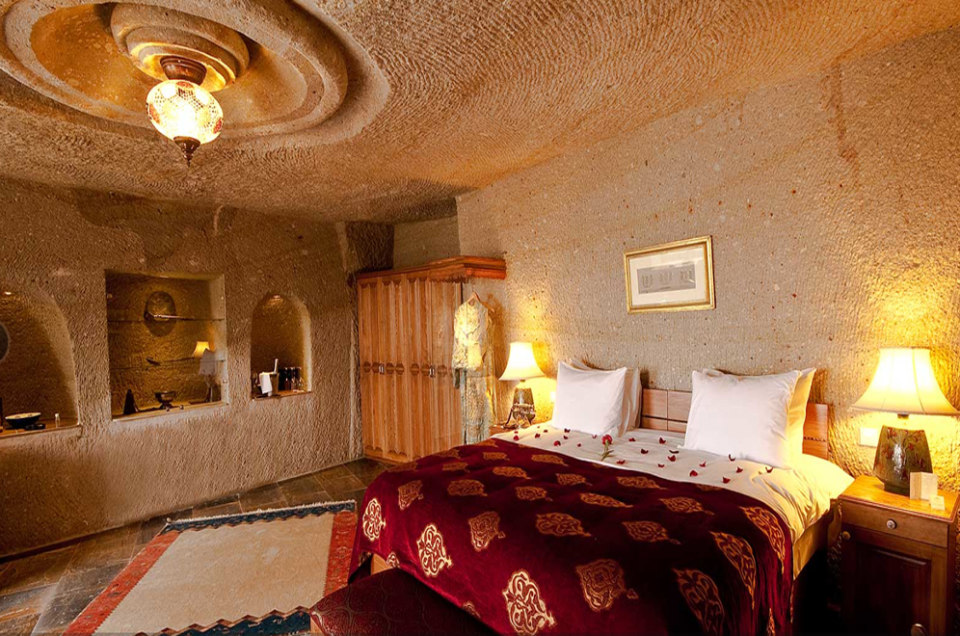 Fred Flintstone would be proud.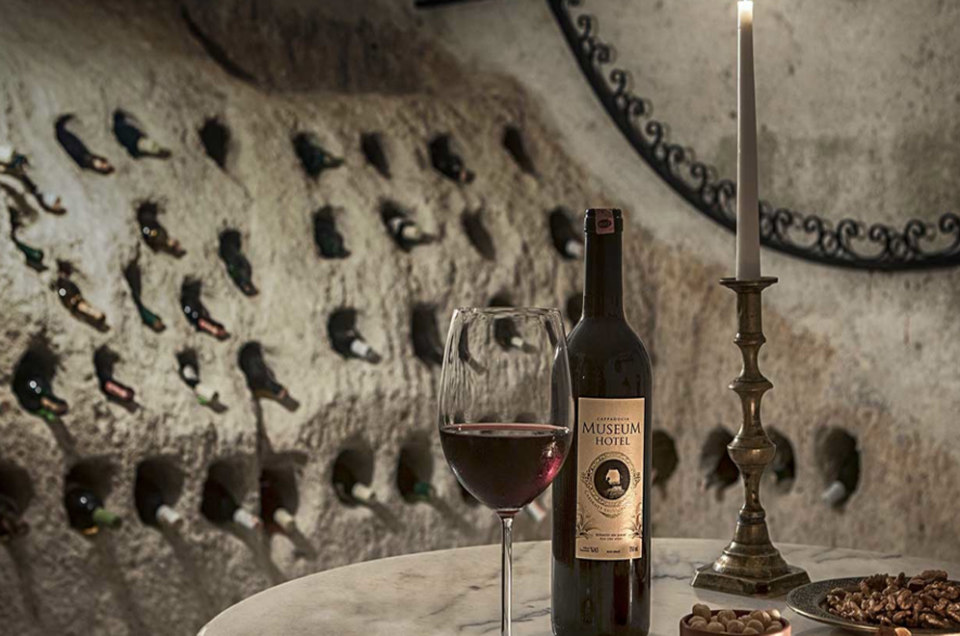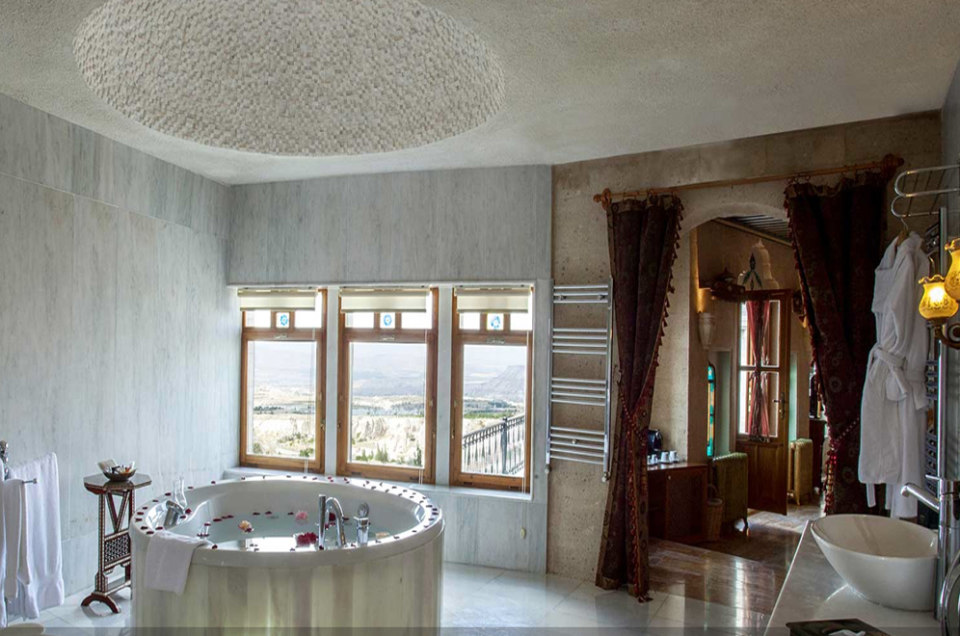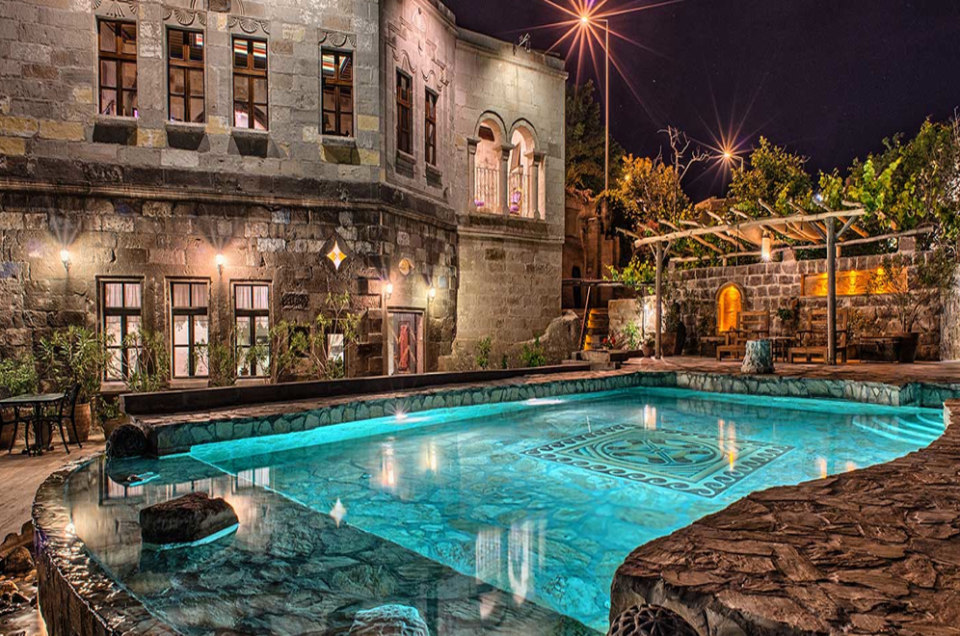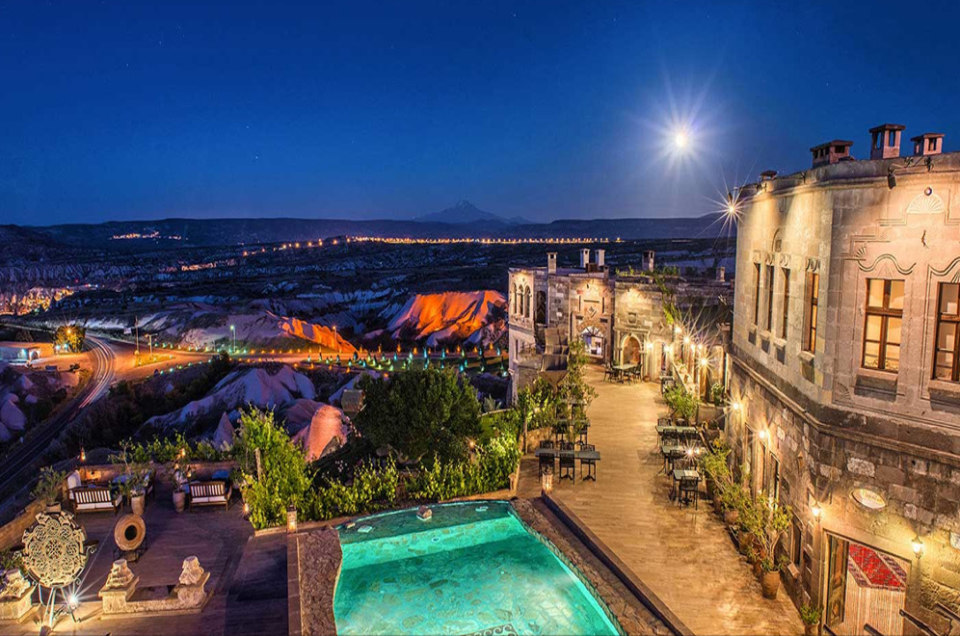 While sleeping under a bed of rocks may not strike you as particularly fancy (seeing as it is what our ancestors, the cavemen, did on a daily basis), luxury cave hotels in Cappadocia are all the rage.
A popular travel destination for their epic hot air balloon rides, this inland Turkish gem is taking advantage of their unique, otherworldly landscapes and giving tourists a whole new way to see the land besides on or above it – underground.
A literal living-museum, each hotel and room is distinct, using the natural elements and renovated ruins meticulously carved out of crevices formed from ancient volcanic rock. While some cave hotels are more budget-friendly and bare-bones (excuse the pun) lacking natural light, windows or air conditioning, others have gone all out, ensuring they're on par with the world's top luxury properties to provide a surprisingly homey feel rather than the barren, wet, and cold environment you may picture.
One bonus? WiFi doesn't go through rock so you'll be forced to disconnect and really appreciate your surroundings. It's back to the Stone Age, I guess.
Way More Than Just a Place to Sleep
The elaborate facilities and properties these cave hotels have carved out are utterly amazing. With a variety of amenities like hidden tunnels and cities to explore, underground wine cellars with varietals harvested from local grapes, Turkish baths and wellness treatments, meticulously manicured gardens and grounds, and cooking classes, it's a wonder you'll ever want to go back above-ground. But we do recommend it, as Cappadocia is a fantastic place to hike the geologic formations known as fairy chimneys created by years of erosion. And of course, you do need to see the region by air.
If you're a fan of experiential travel, this is one unique vacation not to be missed!
Sponsored by Fairmont. When planning a trip to Turkey, we suggest visiting several cities. Our picks include Istanbul and Izmir. Check out the Fairmont Experience with all our tips and luxurious adventures!
Other Voices you might like