Getting Cultured — the Utah Way
You Must Try: Repelling in the Subway. Photo courtesy Visit St. George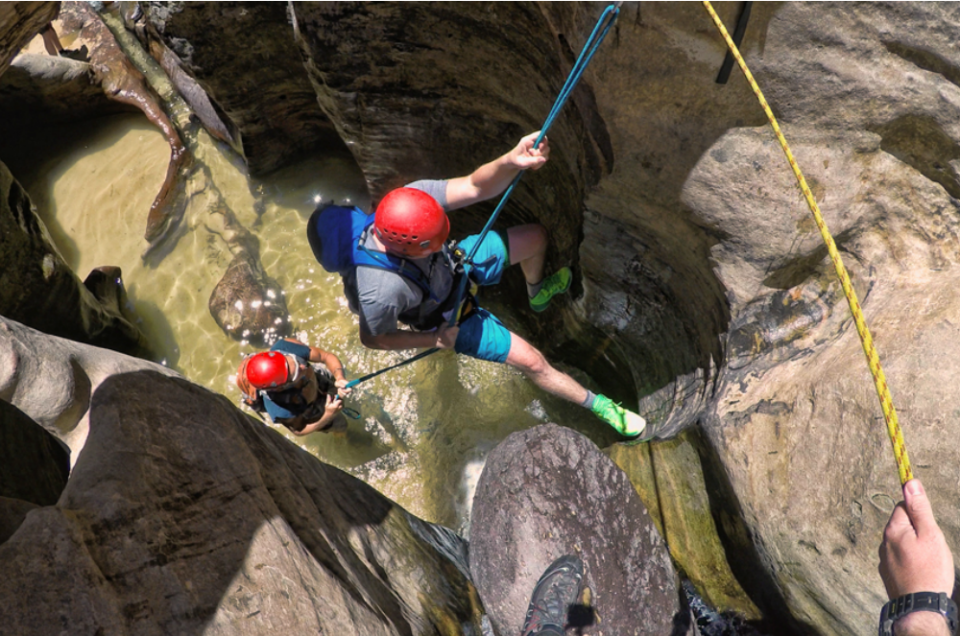 You Must Try: Repelling in the Subway. Photo courtesy Visit St. George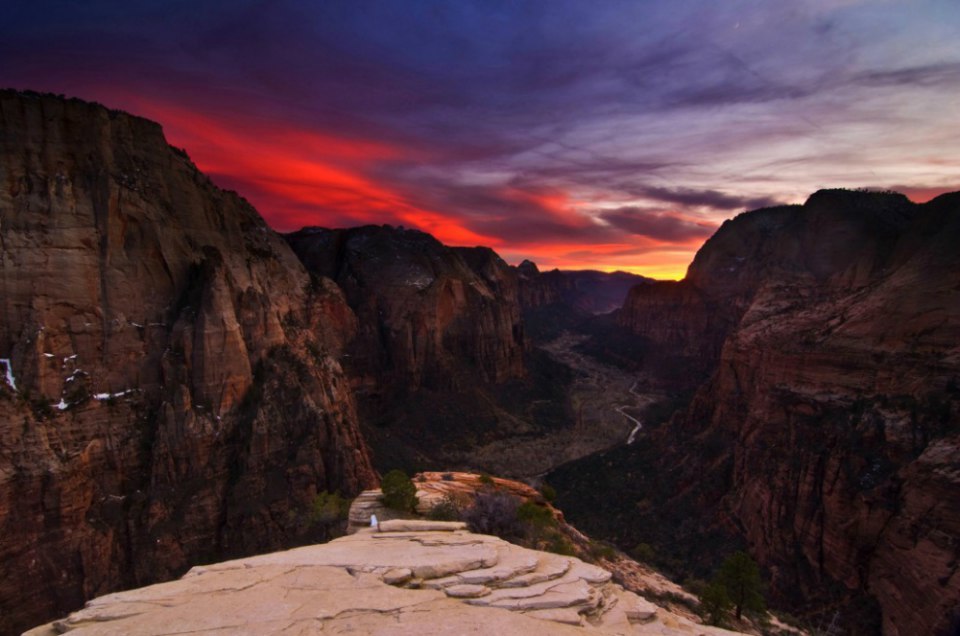 Is there anything prettier than a sunset in Utah? Photo courtesy Visit St. George
With four state parks and one national park, there is a lot of ground to cover in St. George. But, here's the thing, when you're in St. George, you don't stay inside and meander your way through museums and art galleries. Instead, you get cultured a different way — by exposing yourself to the elements and taking in the rugged landscape.
A vacation in Utah is different than when you visit other states. In Utah, you spend the day chasing down the biggest adventures, and at the end of the day your toast your success with a great beer. Every night is a party. Every day is better than the next.
Utah's calling. Are you ready?
Be spontaneous
Unleash your inner foodie, try a new family adventure, and get out of your comfort zone. Utah is one of those special states that will make you want to try something new. If you're new to the area or if you're at a loss for where to begin, opt in for a two-day scenic backpacking tour with Zion Adventures. The hike will pair you with the experts in the area so you get the inside knowledge of the land and plenty of ideas for exploring.
Take a break to appreciate the landscape
In between your outdoor adventures, you need to take a few minutes to rest up for the next big escapade you have down on your St. George bucket list. Like a lot of people I'm all for a few hours in the spa, but there are a few ways to recharge your batteries without skipping out on the fun. Try a sightseeing tour — over the sights. Early-morning hot air balloon tours or helicopter tours over Zion National Park give you bird's eye view of the area. And, spending a few hour taking in the sunset in Zion National Park is always a win too.
Get outside
No excuses. The best way to experience St. George is to get out there in the thick of things, breathe in the fresh air, and find an adventure. Some of our favorites are braving Angels Landing, horseback riding through Snow Canyon State Park, and hitting the desert landscape on four wheels. Feeling that rush of adrenaline is quintessential to the St. George experience.
Sponsored by Visit St. George.
Other Voices you might like