Ultimate Stops on a Southeast Wyoming Road Trip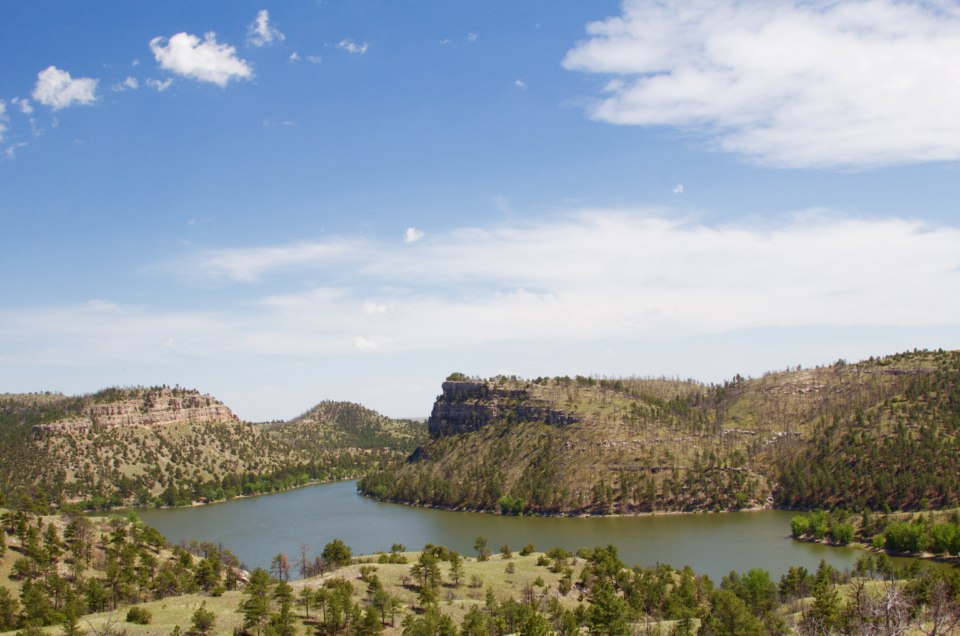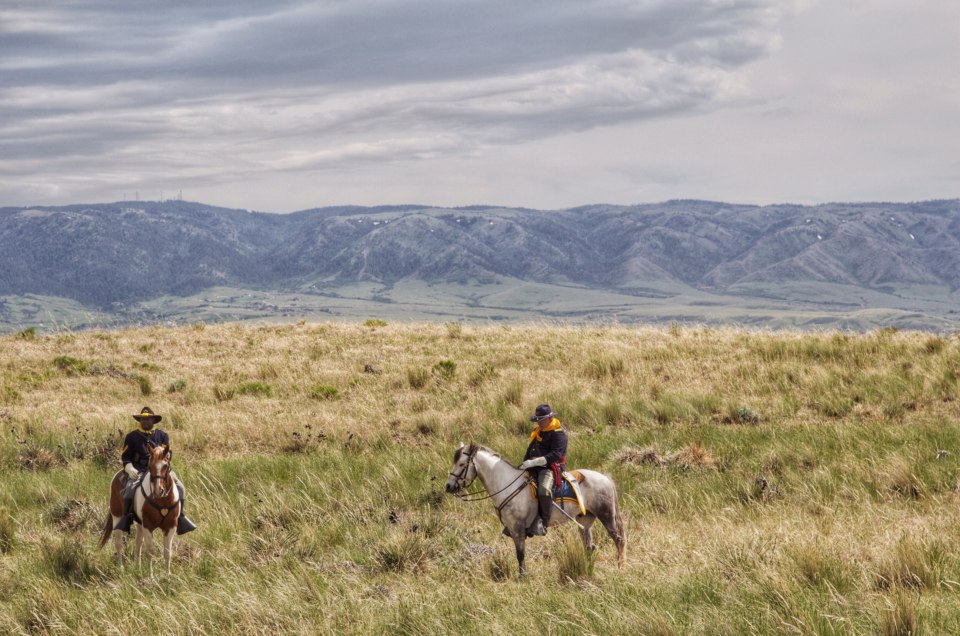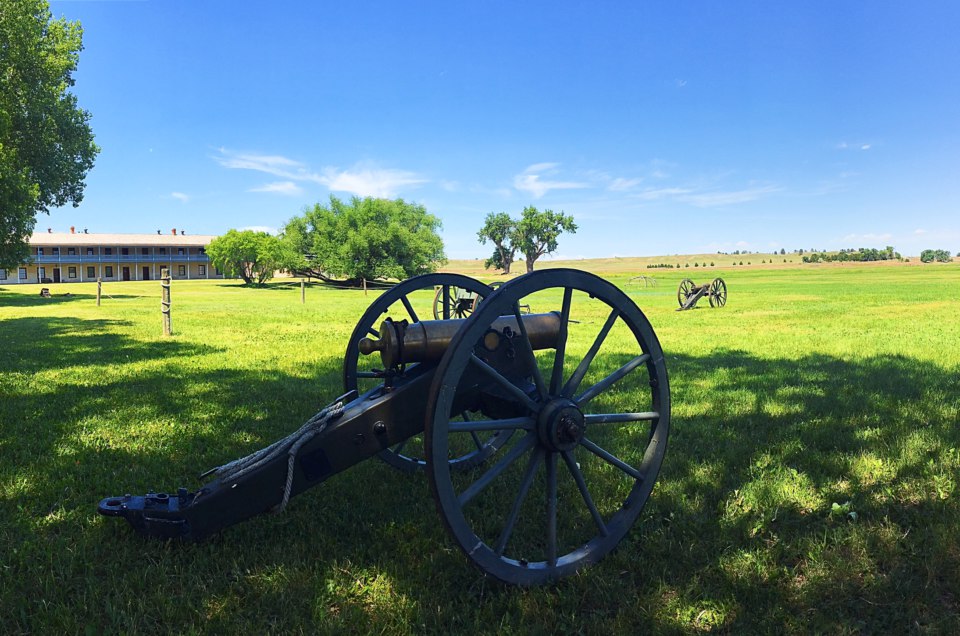 When you think of a Wyoming road trip, you probably think of Western Wyoming. And that's for good reason, since almost all of Northwest Wyoming is National Park Service territory, most notably Yellowstone and Grand Teton National Parks.
However, the other side of Wyoming has a lot to offer, as I recently discovered, from national monuments to state parks to some of the best food and drinks in the state. Follow along as I take you on a virtual tour of my road trip through Southeast Wyoming.
Cheyenne
The capital and largest city in Wyoming, Cheyenne is a great starting point. Not to mention it's a great food and drink town, from fine dining southern restaurants like Morris House Bistro to proper Wyoming steakhouses, such as Wyoming's Rib & Chop House. Cheyenne is also home to one of the highest concentrations of craft breweries, like Danielmark's Brewery and Tap Room, which recently opened and features a taproom and outdoor patio. Plus, it often has a food truck on site.
Cheyenne exudes Western charm, with places like the Cheyenne Depot Museum, located in the old Union Pacific Depot and is more than 100 years old. While downtown Cheyenne itself is very walkable, there's also a trolley that does tours and stops at many of the town's best attractions, including the Wyoming State Museum, Wyoming Capital, and Cheyenne Frontier Days Old West Museum.
Laramie
From Cheyenne, you can quickly get to Laramie by taking I-80.Or, do what I did and take the more scenic route on Highway 210. Just off 210 are a few different recreation areas and state parks, including Curt Gowdy State Park, which includes several reservoirs, hiking trails, and campsites. Closer to I-80 is another recreation area, Vedauwoo, known for its unique rock formations, and also featuring hiking, rock climbing, and camping. Generally speaking, Laramie's accessibility to outdoor adventure is its greatest strength. Other great stops include Hutton Lake National Wildlife Refuge, Medicine Bow National Forest, and the Snowy Range Scenic Byway (Highway 130).
Fort Laramie
Fort Laramie is actually located 120 miles northeast of the town of Laramie, and is unique in that it's home to the Fort Laramie National Historic Site. Fort Laramie dates back to the early-1800s when it was a trading and military post, and an important stop for those traveling the Oregon Trail. Today, it's a great example of preserved history from the 1800s, featuring a visitor center located in the restored 1884 Commissary Storehouse, canons, and a number of historic buildings along the confluence of the North Platte and Laramie Rivers. 
Guernsey
Guernsey, where I stumbled upon the nearby Guernsey State Park, was perhaps the most unexpected surprise of my trip. After taking a left into the park, it isn't long before you're peering over canyon walls to the lake far below, where boats and jet skis speed by. Further up is a campsite dotted by several yurts overlooking the lake, and just beyond that, a "castle," which is technically a two-story picnic area in the shape and style of a castle, perched high on a bluff overlooking the lake. All told, Guernsey State Park has several campgrounds around the lake and a number of hiking trails.
Casper 
The drive westward to Casper has several great stops, the first of which is just past Douglas; it is the Ayers Natural Bridge Park. The natural bridge is one of only a few in America, spanning across the LaPrele Creek. On the day I visited, kids were playing in the creek below, while others were climbing to the top for a bird's-eye view. The area also features a campground just beyond the bridge. Just west is the appropriately-named Glenrock, home to the Paleon Museum, which, as the name presumes, is a paleontological museum with a wide variety of collections and exhibits. Most unique to the museum are the dig schools and dig days, when guests can go out to actual dig sites.
I arrived in Casper late on a Saturday afternoon, beginning at the National Historic Trails Interpretive Center, to find a Buffalo Soldiers re-enactment starting. Buffalo Soldiers became known in the late-1800s as African American regiments, but were officially recognized by Congress as the first peacetime all-black regiments in the U.S. Army.
I also discovered that day that, like Cheyenne, Casper is a great food and drink town. This includes the Wonder Bar, a bar and grill that dates back to 1934 and even has its own microbrewery. Elsewhere, there's Backwards Distilling Company, which does tours, but also has a craft cocktail bar. Just outside of Casper was FireRock, a restaurant known for its steaks and was hopping on a Saturday evening, with couples and families having steak and seafood dinners in the large dining area, and others, like myself, bellied up to the bar for Wyoming craft beers and cocktails.
In many respects, Casper is considered the gateway to the Grand Tetons, as it's just a few hours west on Highway 25 to the Grand Tetons from Casper.
Content Produced in Partnership with Wyoming Tourism
Other Voices you might like