Safety Tips for Travel In South America
Photo Credit: CucombreLibre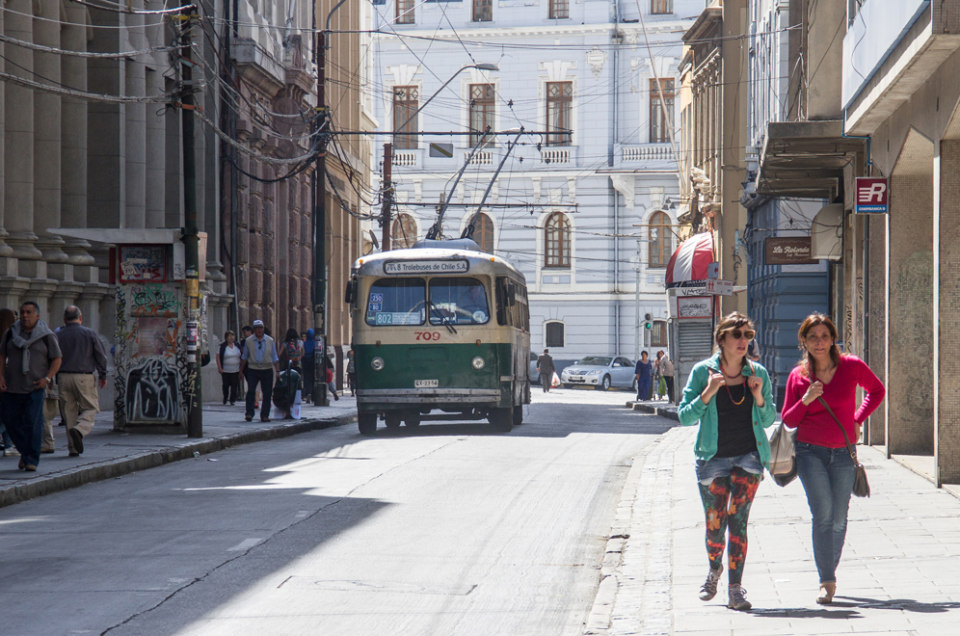 Photo Credit: CucombreLibre
It's a common belief that travel to South America is inherently dangerous.
Yet despite the reputation, more and more travelers each year are pushing their fears aside to visit the beautiful and vibrant countries south of the border, each returning with positive, once-in-a-lifetime memories. As with any kind of travel, the key to staying safe is being prepared. If you're planning an epic adventure to South America, here is what you need to know to ensure a wonderful—and problem-free—vacation:
Use Reputable Taxis At Night
Whether its sultry samba clubs in Rio de Janeiro, chic bars in Buenos Aires or riveting salsa steps in Bogota, South America is world-renowned for its nightlife. However, this is when tourists tend to be the most vulnerable. After indulging in a few Pisco Sours, you likely won't be as aware of your surroundings — which is the perfect time for someone to make off with your wallet.
Always take a taxi to and from your hotel at night, even if it is not particularly late or far. For extra security, ask your hotel to call a reputable company and keep their number with you. It doesn't't happen often, but thieves have been known to pretend to be taxi drivers; and once you are in their vehicle, they will only take you an ATM to withdrawal as much money as possible. This is easily avoided by only using trusted car services.
Don't Flash Valuables
Theft is not uncommon in South America, but you can choose not to not make yourself a target. Simply don't carry or wear anything you would be upset to lose. This includes jewelry, designer sunglasses, and technology.
If you have a digital camera or phone you simply cannot live without, consider storing it in a nondescript backpack. Alternatively, if using a camera bag, cover the brand name with a strip of black duct tape to avoid appearing like you're traveling with a lot of money or valuables.
Watch Out For Flying Condiments
In Ecuador, Argentina and various other countries in South America, it is a popular trick for pickpockets to squirt mayonnaise or mustard on a passerby. While one culprit offers to help you clean up the mess, their friend sneaks up behind to snag your purse or wallet. If you find you've been the unlucky recipient of flying condiments, simply head to the nearest restroom to clean up. From there, you can enjoy the satisfaction knowing you didn't fall for the scam.
Make Friends With The Locals
Most people in South America are hospitable and kind. Don't miss the opportunity to make friends with the locals. You'll learn more about the country and make connections that could last a lifetime.
Savvy locals also know which areas of town to frequent — and which to avoid. South Americans are not immune to crime, but petty thieves are generally targeting travelers unfamiliar with their surroundings.
Utilize A Money Belt for Long-Haul Trips
If you're traveling to multiple destinations or countries in South America, then it is likely you will be taking an overnight bus at some point. Utilize a money belt (or infinity scarf with a secret pocket) if you want to get some shuteye on long-haul trips. You'll be able to keep your cash, credit cards and passport out of sight — without worrying about someone snatching them while you're dozing off.
If you do plan on taking buses in South America, don't put anything of value in the overhead bins. People standing in the aisles can push your bag all the way to the back and take it with them at the next stop. You won't even realize it's missing until you've arrived at your destination, which is a major bummer.
Stay Observant
The most important part of staying safe while traveling is to stay vigilant. Never drink so much that you aren't aware of your surroundings. If you trust your intuition, it is unlikely you will have any problems while experiencing the wonders of South America.
A few additional tips for staying safe in specific South American countries:
Argentina: Crime in Argentina (and specifically Buenos Aires) has decreased in recent years, but the most likely scam you'll encounter is the Banknote Scam. Taxi drivers or storeowners switch a large bill with a fake one to give you back counterfeit change. Try to familiarize yourself with Argentinian pesos so you can identify what money should look like.
Ecuador: The most common scam you will encounter in Ecuador is the mayonnaise scam noted above. However, avoid walking on isolated roads and alleys. If you notice someone is following you, change directions and head toward a crowded area.
Chile: Chile is considered to be one of the safest countries in South America, and it is unlikely you will face any problems if you follow the above tips.
Colombia: Colombia is an increasingly popular tourist destination, and not nearly as dangerous as the media would have you to believe. However, do exercise extra caution in Bogota. It is easy to cross from a good neighborhood into a seedy one within just a few blocks. Ask your hotel to show you which areas are safe on a map, and avoid exploring too far off the beaten path.
Peru: Avoid traveling at night if possible, as this is when the majority of bus hijacking and incidents occur.
Above all else, remember that South America is filled with world wonders, rich culture, and delicious cuisine. Be vigilant, but don't let worry stop you from experiencing all the beauty this region has to offer. Be aware of these safety travel tips in South America and you're bound to have the trip of a lifetime!
Sponsored by LAN Airlines
Other Voices you might like