What to Pack for a Trip to South America
Photo Credit: Shena Tschofen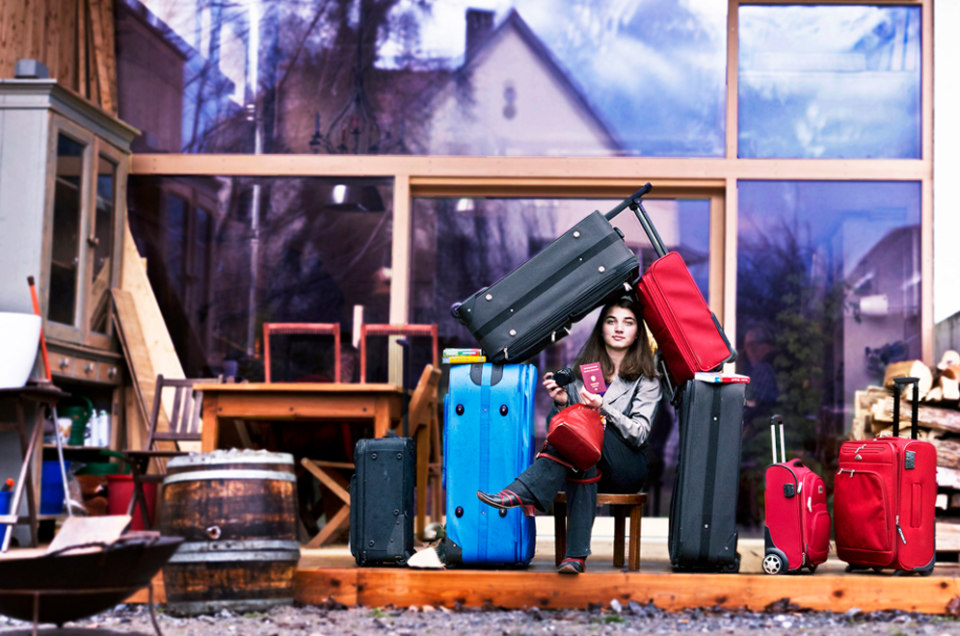 Photo Credit: Shena Tschofen
So, you're planning a trip to South America! After you've booked your ticket and checked on each country's passport and visa requirements (Brazil, for example, has a $45 dollar processing fee for a Visa which is then good for up to 5 years), planning your itinerary is the next exciting step.
We always start by pinning our ideas onto private boards full of Colombia, Peru, Brazil and Argentina hot spots and then set up our own bucket list adventures on iExplore, allowing plenty of room for exploring and spontaneous adventures.
Once you have the big ticket items planned, get ready to pack just the essentials to leave plenty of room for souvenirs.
Whether you're backpacking or living it up in private villas, hiking the Andes or chilling on the beach in Brazil, we've got the ultimate packing list for a week-long trip to South America.
Women: 
Tops:
• 2 Tank Tops for layering or worn on their own
• 5 T-shirts
• 1 Sweater
• 1 Hoodie
• 1 Rain Jacket
• A scarf. A few companies make this awesome infinity scarf with a hidden passport pocket (the new and trendier money belt).
Bottoms:
• Comfortable, quick drying pants for hiking
• Jeans that can be dressed up or down
• Shorts
• Yoga pants (for sleepwear or exercising)
• Mid-length skirt (appropriate for visiting religious sites or going out)
• 2-3 Dresses
• Swimsuit
• Long underwear if traveling during winter
• 7 Pairs of underwear
Shoes:
Will you be hiking glaciers or walking cobblestone streets? Ask yourself these types of questions when you think about your footwear.
• Flip flops or sandals (preferably that can get wet)
• Hiking shoes
• Comfortable, closed-toed walking shoes
• Dressy flats or wedges
• Socks
Men:
Tops:
• 5 T-shirts
• 2 Sweaters
• 1 Hoodie
• 1 Rain jacket
• 2 Nice, wrinkle free button-downs
Bottoms:
• 2 Pairs of jeans
• 1 Pair of slacks or nicer pants
• 1 Pair of cargo pants or khakis
• 1 Pair of zip-off pants that can be used hiking or sleeping outdoors
• 7 Pairs of boxers or underwear
• Socks
Shoes:
• Flip flops (that can get wet and dry quickly)
• Comfortable walking shoes (we love Toms)
• Hiking boots
• 1 Nice pair of shoes (still be comfortable)
Miscellaneous for Everyone:
• Sunglasses
• Camera
• Hat
• Smart phone: download Spanish translation, currency converters and travel guide apps before you go.
• Bandaids or a first aid kit / sewing kit
• Mini flashlight
• Sunscreen
• Water bottle
• Power adapters
• Silk sleeping bag or sheets (if you're going to be staying in hostels)
Sponsored by LAN Airlines
Other Voices you might like