10 Fabulous Sioux Falls Restaurants Your Whole Family Will Love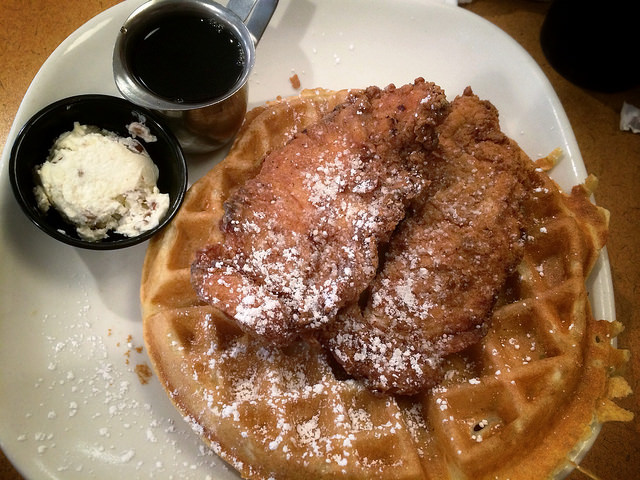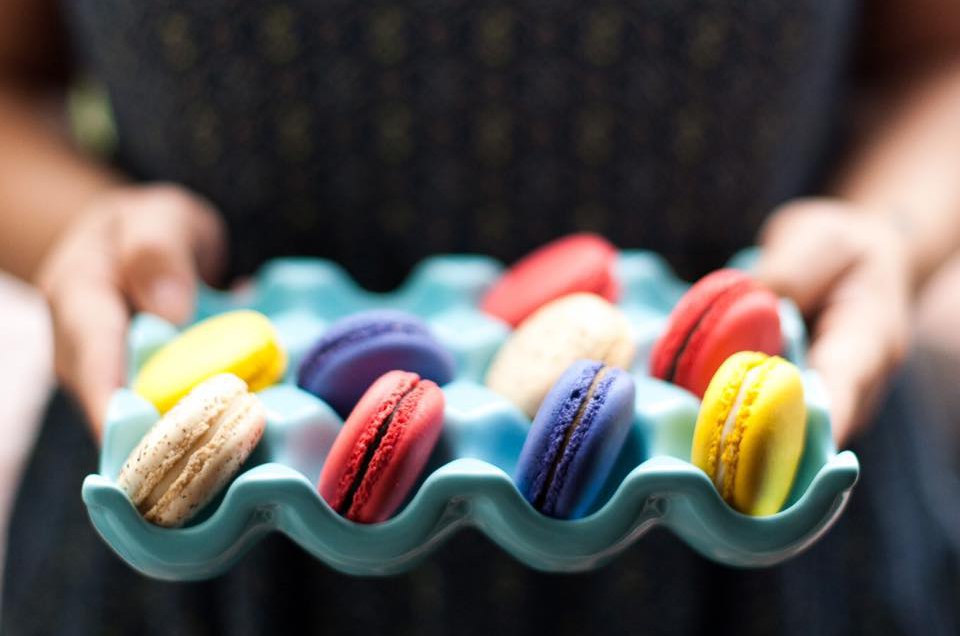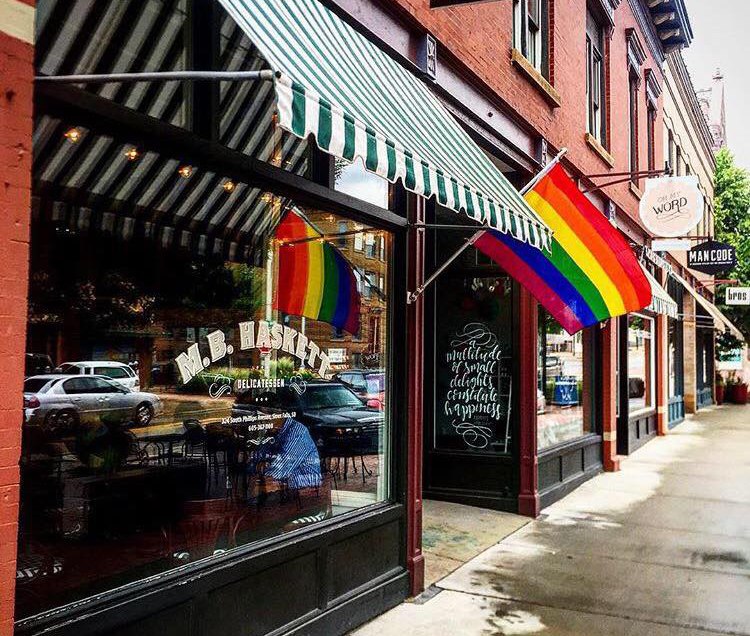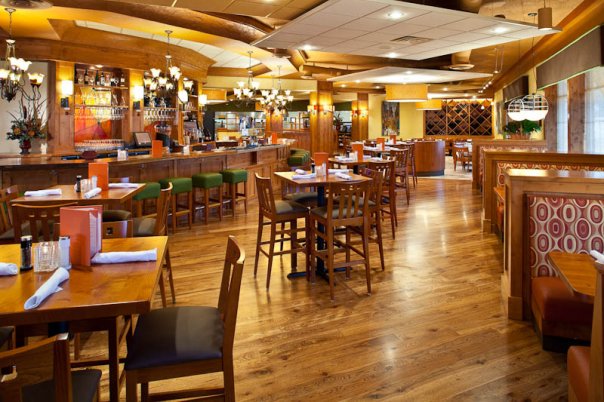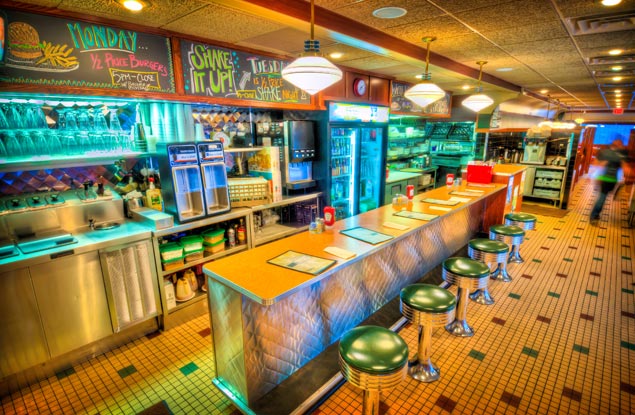 Sioux Falls is quickly becoming known for its local food scene, and on a recent trip to this gem of a city in America's heartland, my family and I had a blast sampling its gastronomic riches for ourselves. From fresh-baked breads and exotic pastries to traditional South Dakota comfort food prepared with a culinary twist, even the most sophisticated of palates will be delighted by what Sioux Falls' chefs have to offer– and the ubiquitous friendliness of the locals means your kids will receive a warm welcome in most restaurants, too!
Casual Eats
The All Day Café by Minervas (2101 W. 41st)
We stopped at this popular family dining spot for lunch before heading on to the Butterfly House & Marine Cove, which, along with The Outdoor Campus, are all just a few streets away. No matter what kind of meal you're looking for, you're sure to find something at The All Day Café. The menu is vast and includes breakfast, lunch and dinner, no matter what time you order. Everything we ordered here surpassed our expectations, from my Crusted Chicken Sandwich (the restaurant's most popular lunch dish) to my daughter's omelet— She couldn't stop talking about the homemade strawberry jam that accompanied her toast. Top honors go to my husband's Beef Tandoori Melt sandwich, which was to die for.
Fiero Pizza (212 S. Phillips Ave.)
This popular downtown pizza joint is family-approved for a number of reasons. Your kids will love choosing all the ingredients for their own personal dream pizza as they move through the line (with the help of employees, of course), from dough to sauce to fresh and innovative toppings. You'll love the fact that each pizza is ready in just five minutes. And although we enjoyed the variety of toppings and lightning-quick service, we agreed it was Fiero's pizza dough that makes us want to come back. Crispy on the outside and doughy on the inside, each piece of hand-tossed dough undergoes a 24-hour fermentation process, and it really seems to make a difference. One pizza is enough for two adults or three kids—My family of four ordered two pizzas and we had four small slices left over to take back to our hotel.
Phillips Avenue Diner (121 S. Phillips Ave.)
You may very well encounter a wait when you show up at the retro-style Phillips Avenue Diner, but let me assure you, that wait is totally worth it! Located in the heart of Sioux Falls' eclectic downtown shopping district, the Diner is a great way to keep both children and adults happy. We started out by splurging on milkshakes- a Diner specialty. My children raved about the Butterscotch Milkshake while my husband and I were big fans of the Salty Dog Shake, which featured caramel, sea salt and beer nuts. My husband loved his Hot Roast Beef Sandwich, recommended by our server, and the kids were thrilled with the children's menu– but I have to say my Chicken and Waffles won the blue ribbon of our dining experience. Imagine homestyle-fried chicken tenders atop one of the Diner's popular fluffy waffles, topped with whipped pecan butter and vanilla-infused maple syrup. Is your mouth watering? It should be- This dish is every bit as good as it sounds!
M.B. Haskett (324 S. Phillips Ave.)
This downtown mainstay bills itself as a delicatessen— but it's so much more. Featuring imaginative and ever-changing breakfast, lunch and dinner menus, M.B. Haskett is an excellent choice for families with older children who are open to trying new things. In addition to a variety of artisan meats and cheeses, the current menu includes sweet or savory crepes for breakfast, muffalettas and brie on baguette for lunch, and 'comfort pub' dinners like Walleye Tacos, and Bison Tavern on brioche. Serious foodies will want to make reservations for the three-course Prix Fixe dinner menu, served Friday and Saturday evenings by Chefs Michael Haskett and Sarah Langenfeld.
Tasty Treats
Queen City Bakery (324 E. 8th Street)
My entire family fell head over heels in love with this marvelous bakery and coffee shop, located just a few steps away from our hotel, the Hilton Garden Inn Downtown. Husband and wife team Mitch Jackson and Kristine Moberg make their baked goods from scratch daily, using as many fresh local fruits and vegetables as they can find—and the results are truly phenomenal. The pastries, breads and quiches change daily and we tried a little bit of everything each morning, from kale/feta/roasted pepper muffins to apricot bostock (bostock is almond brioche) to Guava cream cheese/strawberry rhubarb/ham Béchamel turnovers. Seeing how many customers were ordering cookies from the bakery's many cookie jars, we had to try those, as well— My son became fiercely loyal to the Monster Cookie, a customer favorite with too many ingredients to name, my daughter loved the S'mores Cookie, and I will say here and now that you must not leave without trying the Jammie Dodger, a heart-shaped shortbread cookie loaded with house-made strawberry jam. Queen City Bakery is also known for its cakes and pies, which means we're going to have to make another trip to Sioux Falls soon, just to try more!
CH Patisserie (309 S. Phillips Ave.)
Got a sweet tooth? Then you, my friend, are in luck: Sioux Falls has one of the best dessert destinations in the United States! When Ritz Carlton pastry chef Chris Hanmer won season 2 of Top Chef: Just Desserts, he decided to use the opportunity to open his own place in his wife's hometown, and that's how CH Patisserie was born. French Macarons are his specialty; choose from classics like chocolate and vanilla bean or try more adventurous flavors like Nutella and Fruity Pebbles. You'll also find European-inspired pastries, cookies, croissants and beignets, as well as decadent desserts ranging from cheesecakes to tarts. CH Patisserie is definitely not to be missed!
Overlook Café (825 North Weber Avenue)
You can't visit Sioux Falls without stopping at Falls Park. The Falls of the Big Sioux River are minutes away from downtown and they are absolutely breathtaking. But while you're there, you mustn't overlook the Overlook Café. The Café is a casual restaurant inside the park and has outdoor seating that gives you a nice view of the falls– but what really took our breath away was the Café's Red Velvet Cake. The cake itself is moist, delicious and a perfect complement to the frosting, which is seriously how I would imagine the clouds in heaven must taste. Try it for yourself and see if you don't agree!
Coffea Roasterie (200 S. Phillips Ave.)
"You have to go to Coffea," a woman told us while we were out shopping in downtown Sioux Falls. "I worked there as a barista for six months before they allowed me to serve a customer—and even then, I had to pass a test in front of two baristas and two sensory judges! They know what they're doing there!"
She was right- My husband and I stopped by this hybrid coffee bar/art gallery for lattes and both were out of this world. My husband claims his Lavender Latte was best, but I'm absolutely certain I've never tasted anything better from any coffee shop, anywhere, than my Masala Latte. We'll just have to agree to disagree.
Meanwhile, the kids were entranced by Coffea's 3-D Tic Tac Toe Game.
Big Night Out
Parker's Bistro (210 S. Main Ave.)
A foodie friend recommended this buzzy downtown restaurant and I am so glad we listened– Parker's Bistro was a true culinary highlight of our vacation. Although we dropped in unannounced, we were lucky the host was able to find us a table- I'd strongly recommend you make reservations if you're planning to go. I'll also say up front that this restaurant is best for older children who don't mind sitting still, have an adventurous palate and aren't looking for a children's menu. Since our kids now (finally!) meet all these qualifications, we were eager to give Parker's Bistro a try—and we were not disappointed!
Parker's is on the pricier side and makes an excellent finale meal for those of you who like to enjoy a fancy dinner on your family vacations. That said, we managed to keep our bill entirely reasonable by ordering an entrée, a side, and three appetizers and sharing everything. Between the four of us, we had more than enough food. Everything we tried was delicious, but special mention must go to the Bacon Jam, which included brie and cracklings and was absolutely divine when spread on the restaurant's locally baked bread. We also enjoyed the Cheese and Potato Pierogies, and I'd call the Bison Meatloaf a must-order entrée. Parker's is also known for its cocktail menu, so be sure and try one of its signature drinks. Our waiter made sure to include our kids in the fun, recommending house-made Italian Cream Sodas, which my 12-year-old made me promise to tell you is the best drink she has ever had in her life.
Grille 26 by Minervas (1716 South Western Ave.)
Families with younger kids shouldn't have to miss out on Big Night Out fun and Grille 26 is a great place to make that happen. We enjoyed a phenomenal meal at this upscale restaurant with a comfortable atmosphere. The menu items we tried got four stars from everyone at the table. My son ordered Macaroni and Cheese from the kids' menu and it was so good, we all had to have a taste! My husband and I shared an excellent Walleye fillet that I'd highly recommend to fish fans– but top honors of the night go to the Chislic, a dish served only in South Dakota that a downtown shopkeeper had urged us to try. Chislic is deep fried, medium rare morsels of steak and we were thrilled to find it on the Grille 26 menu. After one plate, we had to have more, and ordered a second!
We have more restaurants on our 'Must Try' list for our next Sioux Falls trip, from fresh baked sourdough bread at Breadico and homemade pop tarts at Josiah's Coffeehouse to healthy vegetarian fare at Sanaa's 8th Street Gourmet and housemade pizzas at Prairie Berry East Bank. Check them out the next time you're in Sioux Falls and let us know what you think!
Sponsored by Visit Sioux Falls. Start planning your trip now!
Other Voices you might like