The New Darlings Duo Says the Seeker Project Changed Their Travel Perspective
Photo courtesy Fairmont Hotels & Resorts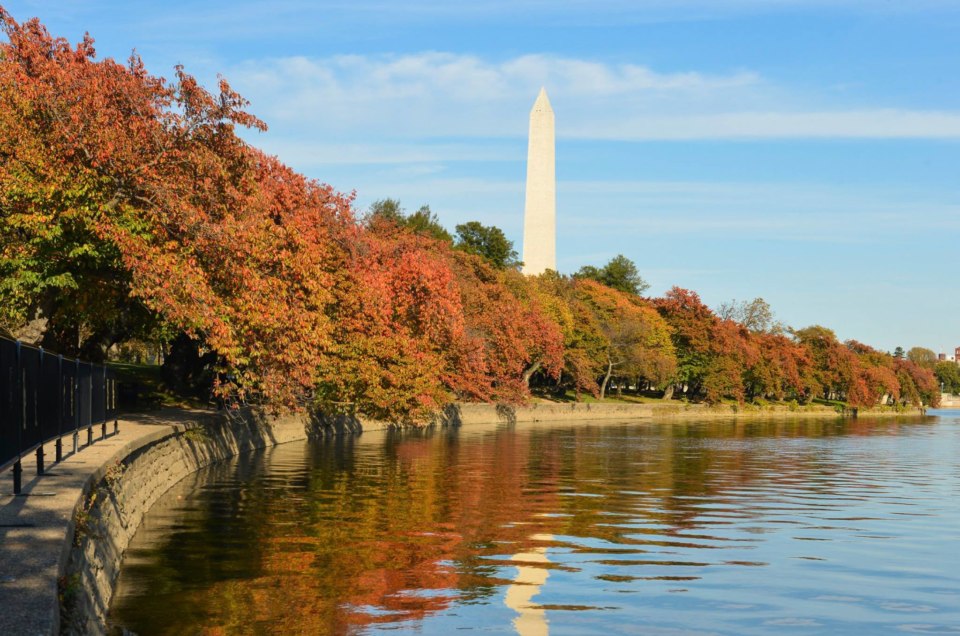 Photo courtesy Fairmont Hotels & Resorts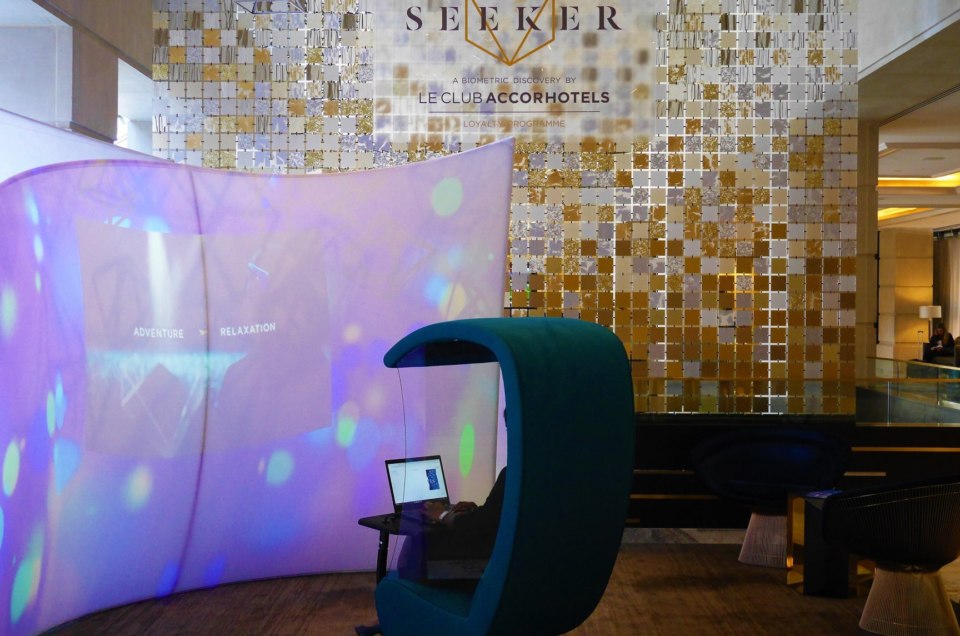 Photo courtesy Fairmont Hotels & Resorts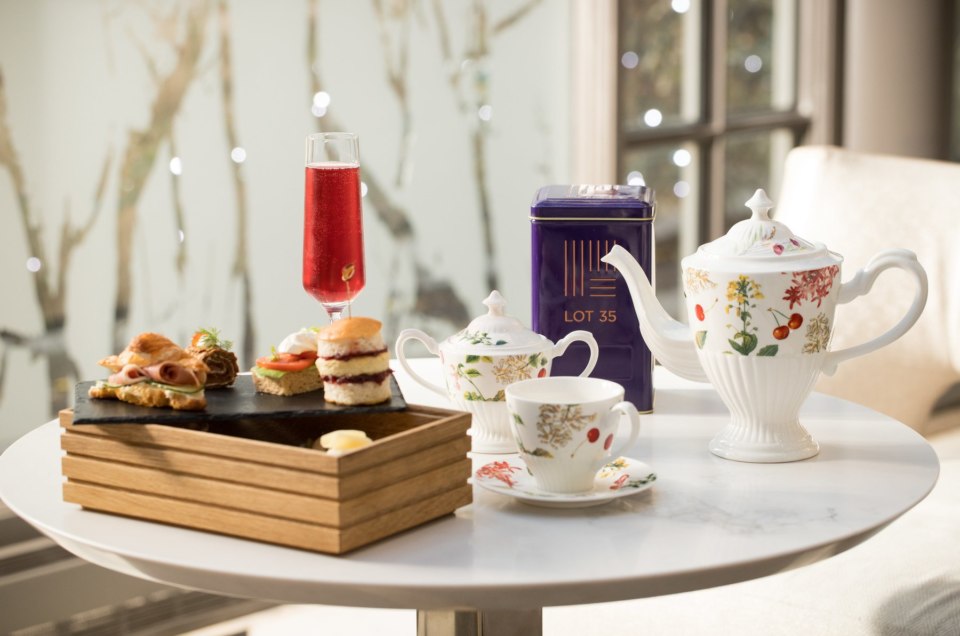 Photo courtesy Fairmont Hotels & Resorts
Here at Travel Mindset, we've talked a lot about the
Seeker Project
, a state of the art quiz created by Accor Le Club Hotels that uses biometric data to help travelers find destinations they're truly craving. It's more than just a "where to go next" quiz, though. The New Darlings says it's the
type of quiz
that will change your perspective, too. The couple, who loves destinations with history and beautiful architecture, tend to gravitate toward European cities when they travel. That's why they were delightfully surprised to learn the Seeker Project pointed them toward the
Fairmont Washington, D.C. hotel
for a long weekend getaway this past fall.
View this post on Instagram
Hi Robert & Christina! Thanks so much for joining us today! Can you tell us a little bit about yourself and how you got into travel blogging and photography?
Thanks so much for having us! We are originally from New York, but we made our way to the desert about five years ago, where we fell in love with Phoenix. We were newly married at the time, and I think our sense of adventure was really coming out then. We were in a new city across the country, where we knew no one and very little about the state. It made us want to explore the West Coast as well as more of the US. That's also how we started blogging. We just wanted to get out and meet people and explore. Instagram and traveling gave us a way to do that and connect with people we wouldn't have otherwise met.
How would you describe your travel style?
We'd love to say laid back, but we often have a pretty hefty list of coffee shop, restaurants and home goods shops ready to go before we visit anywhere. We're down for almost anything though, where it's red-eye flights to another country or a road trip within the US.
Your most recent trip was pretty special because of the Seeker Project. Can you tell us a little bit about that quiz and how it paired you up with your dream destination?
The Seeker Project was such a fun experience for us. It truly awakened a part of travel in us that we've been internally fighting for so long. At the end of the day, we're a bit introverted and crave calm destinations where nature can be at our fingertips, but we often choose big cities to explore and run around like a bunch of crazy people checking everything off our lists. We're also nervous thinking, "This may be our list big trip for a while," so we hit it hard every time. The Seeker Project made us realize we have been yearning to reconnect in a cooler climate. Being in DC during the fall, watching the leaves change, and being able to explore all of the historic destinations at our own pace was so special.
View this post on Instagram
Did you both take the Seeker Project quiz? Did you get similar results or were the results very different?
We both took it and received very similar results, which gave us quite the chuckle…because we always say how we travel so differently. The Seeker Project suggested a calm getaway to a cold weather destination, and we both received the Netherlands. We might just have to start looking up flights!
The Le Club Accor Hotels brand really sets itself apart from other luxury travel brands with its services. What made the Fairmont Washington, D.C. property stand out to you?
The property at the Fairmont Washington, D.C., was such a beautiful experience. We have never seen a hotel with such beautiful lighting. It may sound silly, but anywhere you sat in the hotel was so cheery feeling. Their Modern Afternoon Tea under the glass-roof ceiling was so magical. The Fairmont DC even has a signature cocktail called the BeeTini that I was excited to try. They have honeybees on their rooftop, so the honey could not be any more fresh! It was such a unique experience.
View this post on Instagram
Your Instagram feed is full of inspirational photos and themes for lots of travelers and designers. What sort of places and spaces inspire you to keep doing what you're doing?
Thank you! We are so drawn to interior design, so any place that is created with a warm and inviting feel in mind, we immediately gravitate towards. Traveling gives us the opportunity to constantly find inspiration and to be reenergized in the area of design as well as blogging.
If one of our readers only had 48 hours to spend at the Fairmont Washington, D.C., what are three must-do experiences they should try?
Definitely try their Beetini out in the courtyard after dinner one evening, indulge in the Modern Afternoon Tea with a friend or loved one, and order room service one night while watching your favorite TV shows. I suggest not passing up their fries!
Why should travelers try the Seeker Project?
I think the Seeker Project gives us all that little nudge to experience what we're all yearning for, but we have trouble putting into action sometimes. The quiz is so quick so you don't have time to think about it. You just react and go with your gut feeling. I don't think there is better way to realize what your heart wants out of a trip. Everyone should check it out online. You might be pleasantly surprised. We definitely were.
So, what are you yearning for? Robert and Christina used the Seeker Project to find a change in perspective— and so can you.  This unique quiz, brought to you by Le Club AccorHotels, uses behavioral analytics to help users find their dream travel destination. Click here to take the quiz to discover the destination your heart truly seeks.
Other Voices you might like