Geothermal Oddities in Rotorua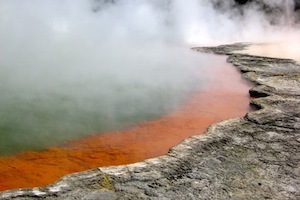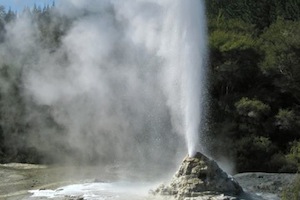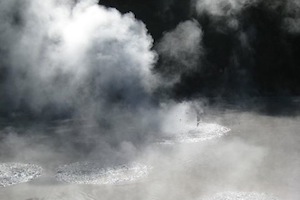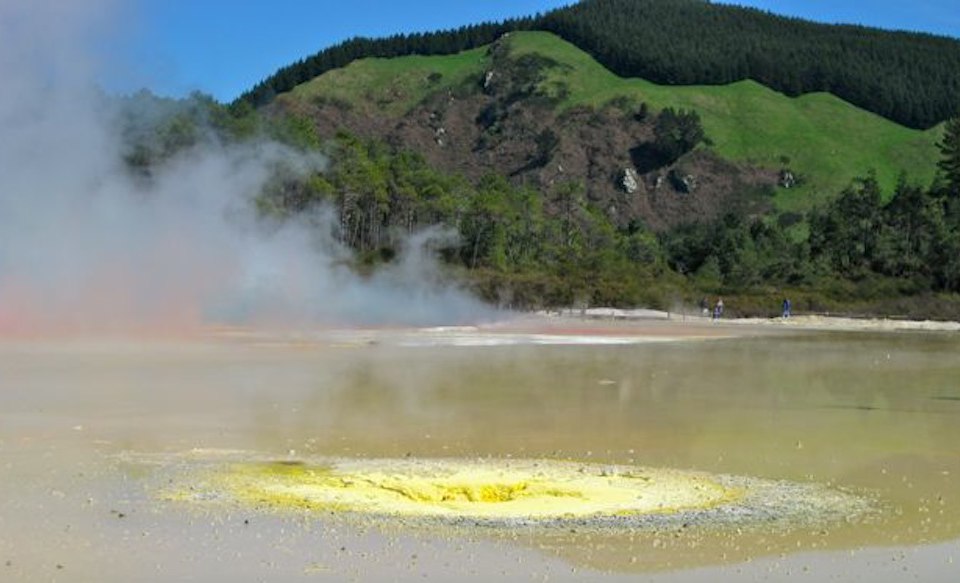 Located roughly in the middle of New Zealand's North Island, Rotorua really stinks. Why, you ask? Rotorua is extremely active geothermally – a testament to New Zealand's status as a relatively "young" country in geological terms.
New Zealand is located within the Pacific Ring of Fire, and has a number of active volcanoes and other geothermal hot spots scattered around the country. Many of them can be found and experienced in and around Rotorua. In fact, tourists have been coming to Rotorua for centuries to witness the region's natural oddities, which range from geysers to hot springs to pools of spluttering mud. And, of course, the ever-present smell of sulphur.
Yes, Rotorua stinks. But if you can get past the smell of rotten eggs, there's some really cool stuff to see nearby.
Boiling mud pools
The simplest evidence of geothermal activity in Rotorua are the pools of bubbling, boiling mud that can be found right downtown. It's fascinating to watch the mud pop and gurgle and leap a meter or so up into the air. Just don't get too close!
Lady Knox Geyser
You don't have to head to Yellowstone or Iceland to see an impressive geyser – New Zealand has a couple of its own worth mentioning, including the Lady Knox Geyser. Located within the Wai-O-Tapu geothermal area (or "wonderland" as the touristy part is called), this geyser is made to erupt once per day by a park employee dumping in a bit of soap. The resulting eruption can last an hour and reach up to 20 meters.
This particular geyser was discovered in 1901 when, as the story goes, inmates from a nearby prison went to a hot pool to wash some clothes. Imagine their surprise when, upon adding soap to the water, a geyser began erupting!
Champagne Pool
If you've seen photos highlighting the geothermal features of Rotorua, chances are you've seen a photo of the Champagne Pool. Found in the Wai-O-Tapu Thermal Wonderland, this hot spring is eye-catching because of its color, and because of the steam that is constantly rising from its surface.
You can find all of these geothermal oddities and more within Wai-O-Tapu, the largest geothermal park near Rotorua. Other attractions have dramatic names like Rainbow Crater, the Devil's Ink Pots, Artist's Palette, and Inferno Crater.
If you're considering visiting, Wai-O-Tapu is open year-round, and entry costs $32.50 NZD for adults. The park is about a 20-minute drive from Rotorua. If you don't have a rental car of your own, enquire about day trips to Wai-O-Tapu at the Rotorua i-SITE Visitor Center.
Other Voices you might like