7 Romantic Date Ideas in Gatlinburg, TN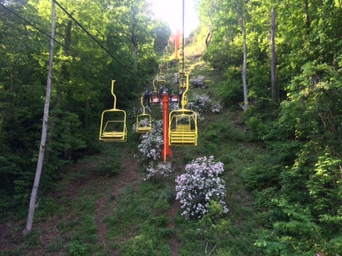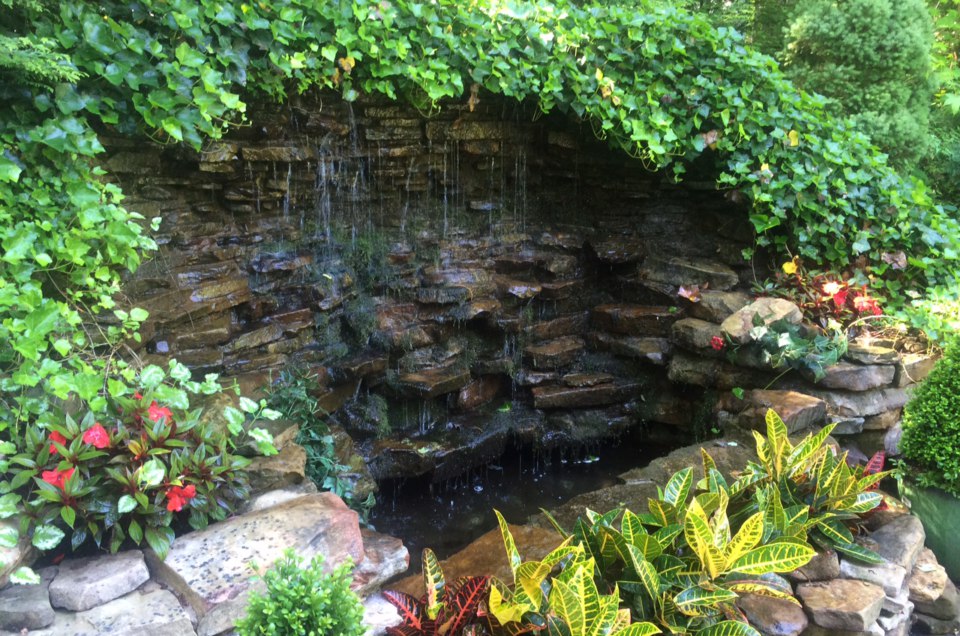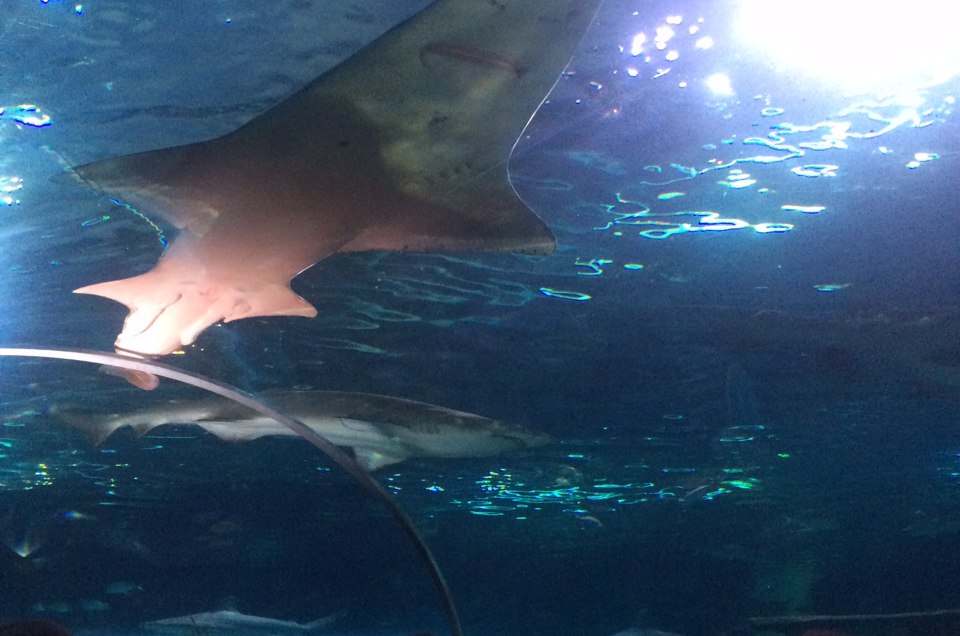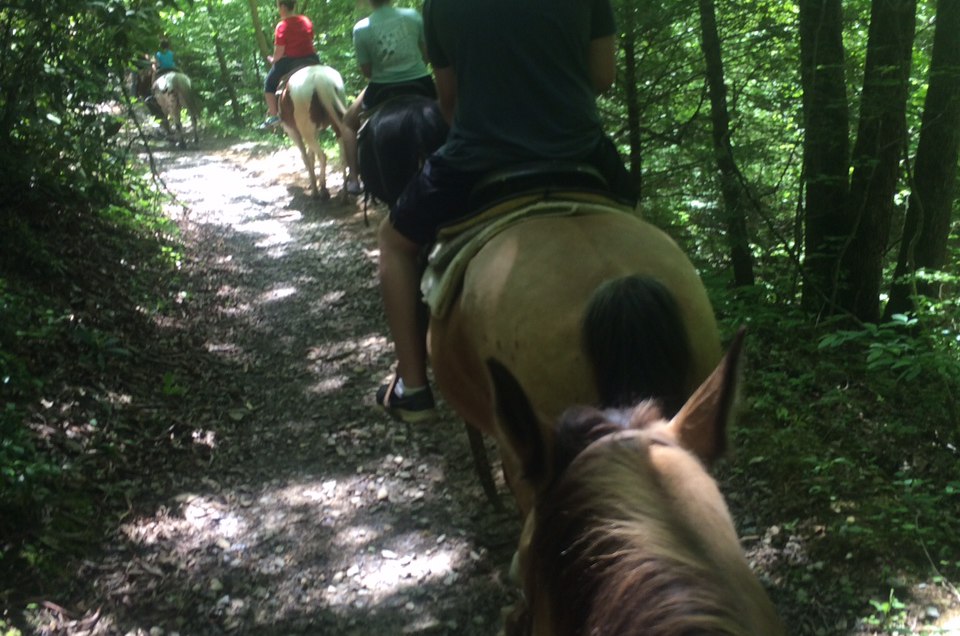 There's just something so dreamy about a cabin in the woods. Blame it on Disney, but if you want a storybook romance, you have to head to the Smokies. A popular romantic escape and honeymoon destination for generations, Gatlinburg has wooed couples with their thick forests, cozy B&Bs, and mountain vistas for centuries. See what all the fuss is about at these 7 special date spots to start making memories.
Sneak a smooch under the stars sharks
Nothing says romance like kissing your fiancé under the guise of a 750,000-gallon tank full of sharks and stingrays. As we made our way through the tunnel at Ripley's Aquarium of the Smokies, I felt like I was scuba diving; only I wasn't wet, my makeup wasn't running, and there was a thick casing of glass protecting me from the giant sea creatures. It was the ultimate rush.
See the Smokies on horseback
How should you and your significant other explore the Smokies? On a horse, of course! Explore the many designated trails at a pace you set to take in all your breathtaking surroundings. Our guide was happy to answer any questions about the area as we trekked though the mountains and it was easy to see his passion for the animals. Check out Smoky Mountain Stables or Sugarlands Riding Stables to book your equestrian tour.
Act like a kid again
The Parkway is a perfect place for you and your loved one to let loose and act like kids again. Embrace the nostalgia as you challenge each other to arcade games and putt-putt golf. But take note, the loser's buying the homemade fudge and saltwater taffy at Aunt Mahalia's Candies and Ole Smoky Candy Kitchen. When it's time for dinner, splurge on the "Ogle Dog" from Fanny Farkle's – a homemade foot long corn dog before indulging in an ice cream nightcap.
Pamper yourself
Unwind and relax with a 55-minute couple's massage at About You Salon & Day Spa. This Aveda salon is the definition of zen and I guarantee you will both leave feeling rejuvenated. Upon first glance, my masseuse, Robin, seemed like a sweet, soft-spoken southern women — until I requested she up the pressure. And man, was her rubdown intense (just like I asked!). I highly recommend adding a pedicure to your services too because…why not!
Visit a winery or sample some moonshine
It is vacation so boozing is an obvious part of the equation. We loved our visit to Sugarland Cellers where you can see handcrafted wines being made and try lots of samples. I enjoyed the Cherry-Kee made from fresh, local cherries, while my main squeeze preferred the semi-sweet Elkmont. If you are more of the moonshine type, you've come to the right place. Specialty flavors include apple pie, cinnamon, and pina colada so taste away!
Get artsy
The Arts and Crafts community in Gatlinburg is the largest of its kind in North America with over 100 shops showcasing their wares. We are in the process of furnishing a new home so perusing the art scene was both fun and practical. My personal favorite was Alewine Pottery – a standout shop selling colorful, handmade pottery that's been a family tradition for over 30 years.
Snag a breathtaking view
With the Gatlinburg Sky Lift, you and your main squeeze can ride a chairlift up 500 feet to the top of Crockett Mountain in the heart of Great Smoky Mountains National Park. Offering breathtaking views of downtown and the surrounding mountains, it's a great spot to steal a smooch. The Space Needle elevator offers another incredible perspective of the area. The first floor is at street level, while the second floor shoots you up 400 ft. in the air. Proceed onto the observation deck for a 360-view that just might blow your mind!
Other Voices you might like