6 Incredible Things to do in Quebec's National Parks
A prime vantage point at Parc national du Fjord-du-Saguenay, photo by ©TQ/C. Savard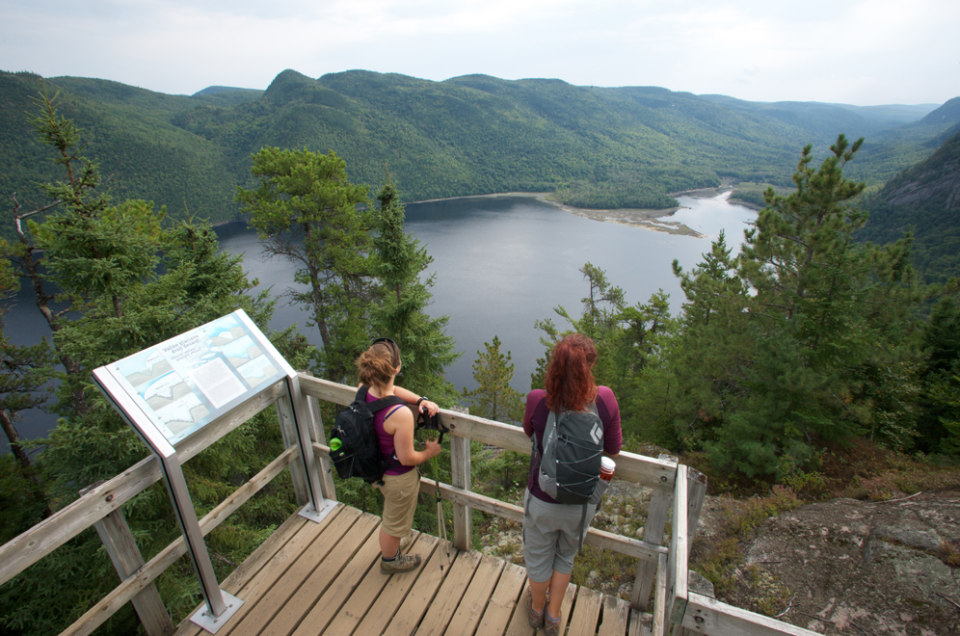 A prime vantage point at Parc national du Fjord-du-Saguenay, photo by ©TQ/C. Savard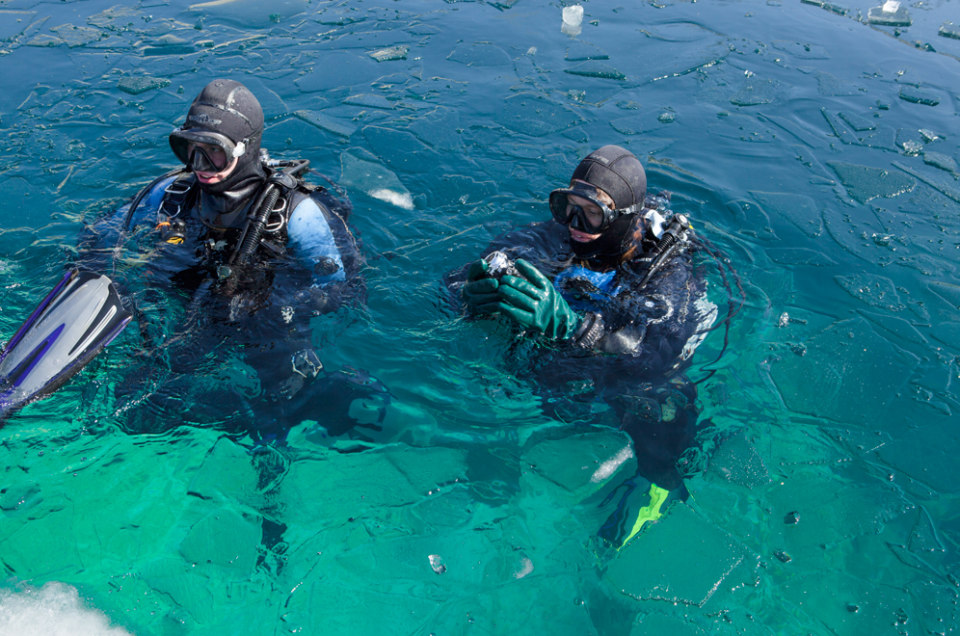 Parc national de l'Île-Bonaventure-et-du-Rocher-Percé, photo by ©TQ/R. Ouellet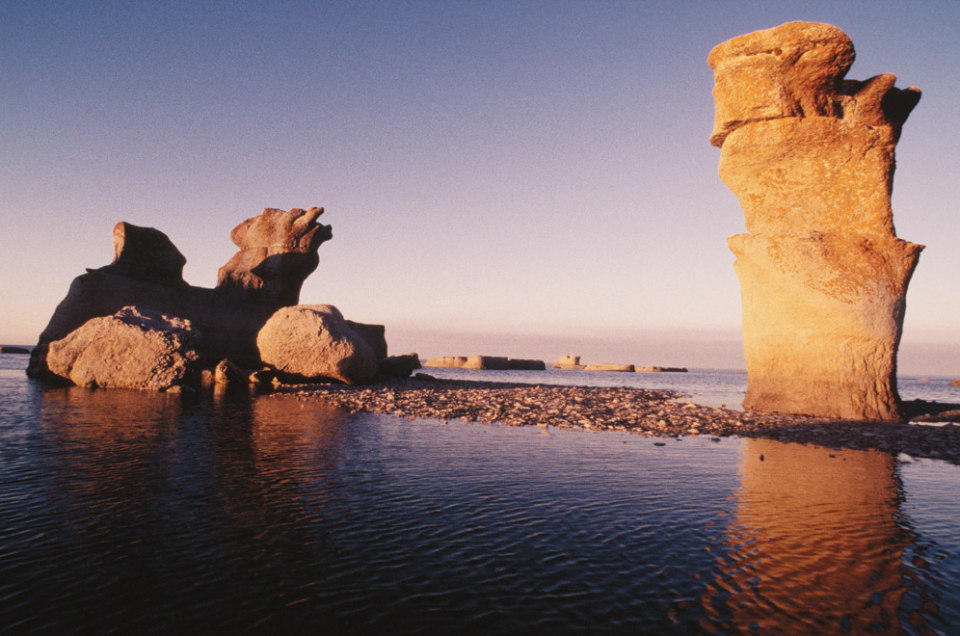 Mingan Archipelago, photo by ©TQ/S. Dussart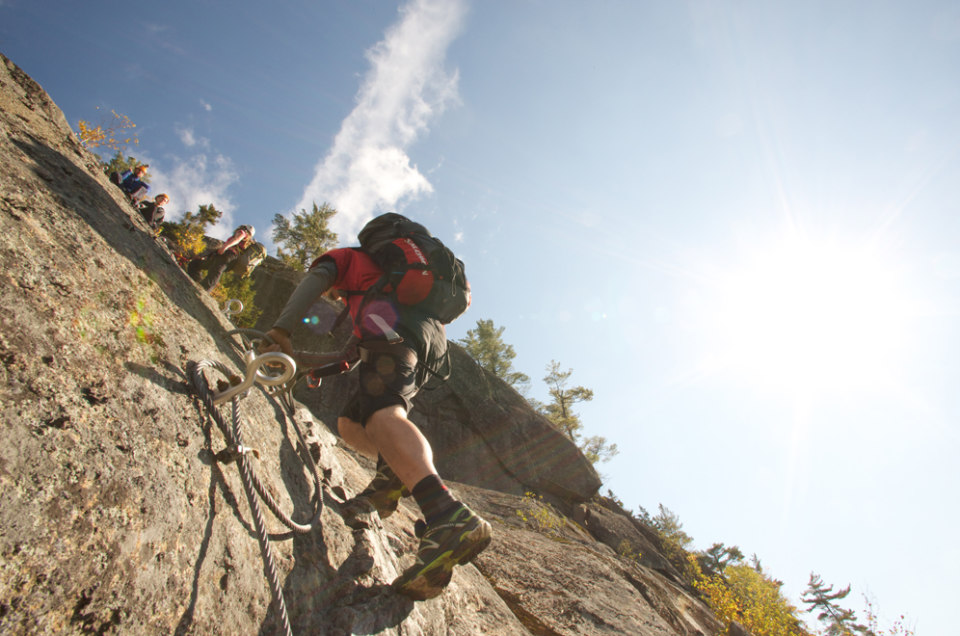 Parc national du Mont-Tremblant, photo by ©TQ/C. Savard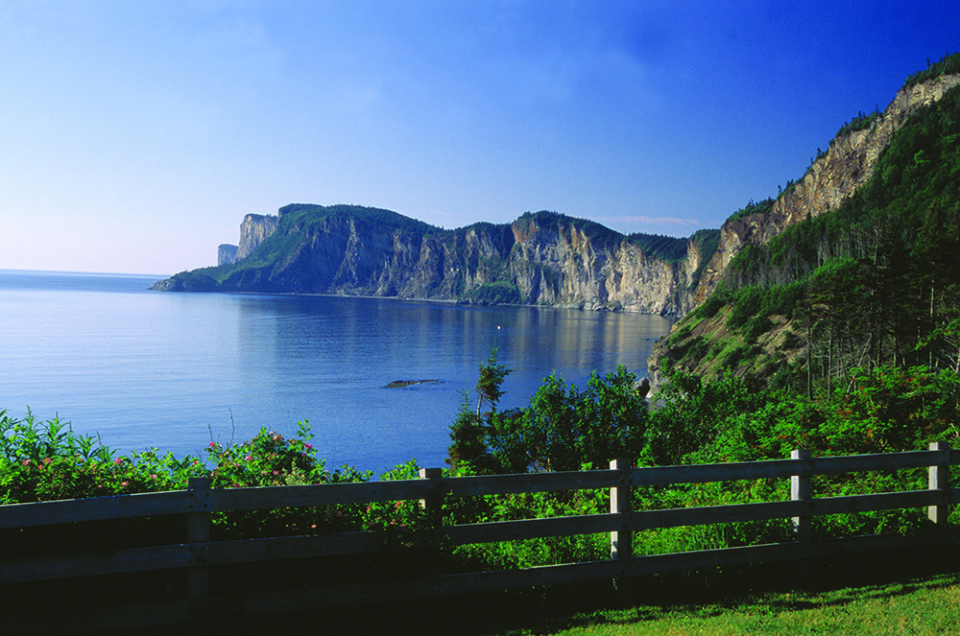 Forillon National Park, photo via ©TQ/J.-P. Huard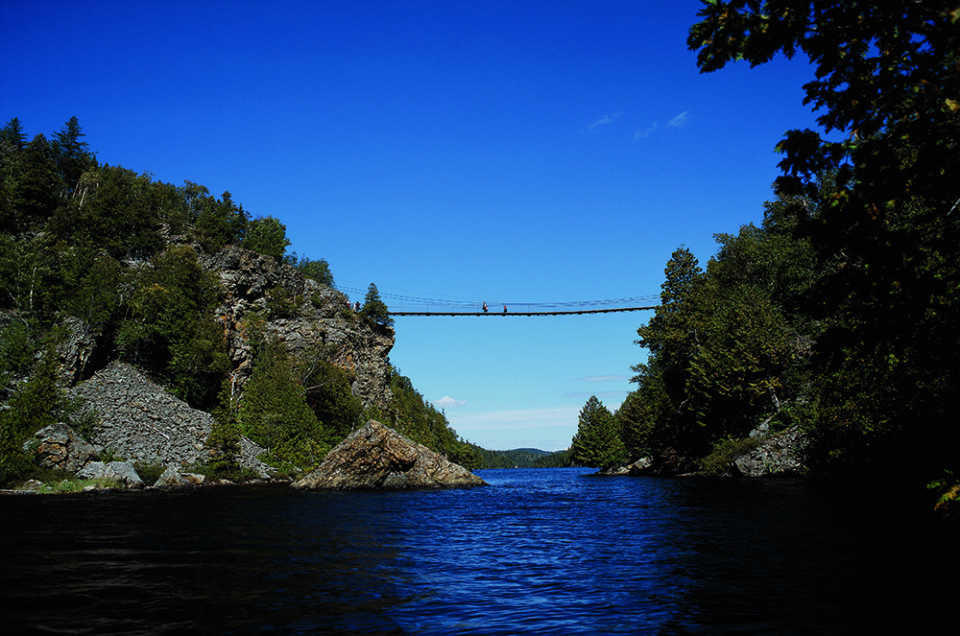 Parc national d'Aiguebelle photo by ©TQ/J.-P. Huard
Sprawling. Awe-inspiring. Breathtaking.
These are all adjectives that could describe Quebec's 27 bountiful national parks. But more times than not, words don't do a place justice. Quebec is a nature lover's' paradise spanning both land and sea that you just have to see with your own eyes.
Offering way more than the standard hiking and biking (although there's plenty of that too!), here are 6 truly unique outdoor pursuits to do in Quebec's national parks.
Marvel at fjords and whales at Parc national du Fjord-du-Saguenay
Captained by a resident naturalist, explore the glacier-shaped cliffs of the breathtaking Parc national du Fjord-du-Saguenay on a zodiac boat. With views of the endless sea, a small inflatable vessel will get you up close and personal with the fjords, beluga whales and peregrine falcons that call the region home. For the truly one-of-a-kind experience, you can also spend the night camping in huts, tents or trailers to see what happens after dark.
Scuba dive at Parc national de l'Île-Bonaventure-et-du-Rocher-Percé
An island sculpted by water over time, the seafloor of Bonaventure Island is a treasure trove for underwater exploration. A special place where marine species reproduce in abundance, its bountiful flora and fauna are unmatched anywhere else in Quebec's aquatic habitats.
Explore the limestone formations on Mingan Archipelago National Park Reserve
Uniquely formed natural bedrock, the 30 limestone formations and 1000 granite islets and reefs of the Mingan Archipelago are perfect for a day of adventuring. Famous for their large collection of eroded monoliths, it is also a popular puffin habitat so have your camera ready to capture the sea birds milling about.
Go snorkeling at the colorful Forillon National Park
Located on the tip of the Gaspé Peninsula, Forillion was actually the very first designated national park in Quebec and marks the beginning or the end of the Canadian portion of the Appalachian Trail. A great place to listen to the seabirds and seals play, you can also rent snorkel gear to see the unique ecosystem transpiring under Canada's rugged shoreline.
Ride a rabaska canoe at Parc national d'Aiguebelle
An ancient 10-seater canoe developed by the early settlers, a rabaska is the best way to explore the oldest rock formations in the world. Home to a variety of geological phenomenon with evocative names such as giant's kettle and pillow lava. There is also a 22-meter high suspension bridge that grants you access to a unique vantage point over one of the region's biggest faults.
Try via ferrata at Parc national du Mont-Tremblant
A challenging combination of hiking and climbing at an altitude of 200 m, you'll cross beams, bridges, and footpaths as you wind your way up the Vache Noire Rock face. Mont-Tremblant is Quebec's largest national park and provides breathtaking views of the Laurentian Mountains as far as the eyes can see.
Sponsored by Tourism Quebec.
Other Voices you might like