Beer and Adventure in the Bitterroot Valley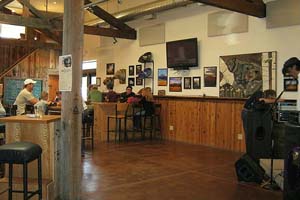 Bitterroot Brewery. Photo by Donna L Hull.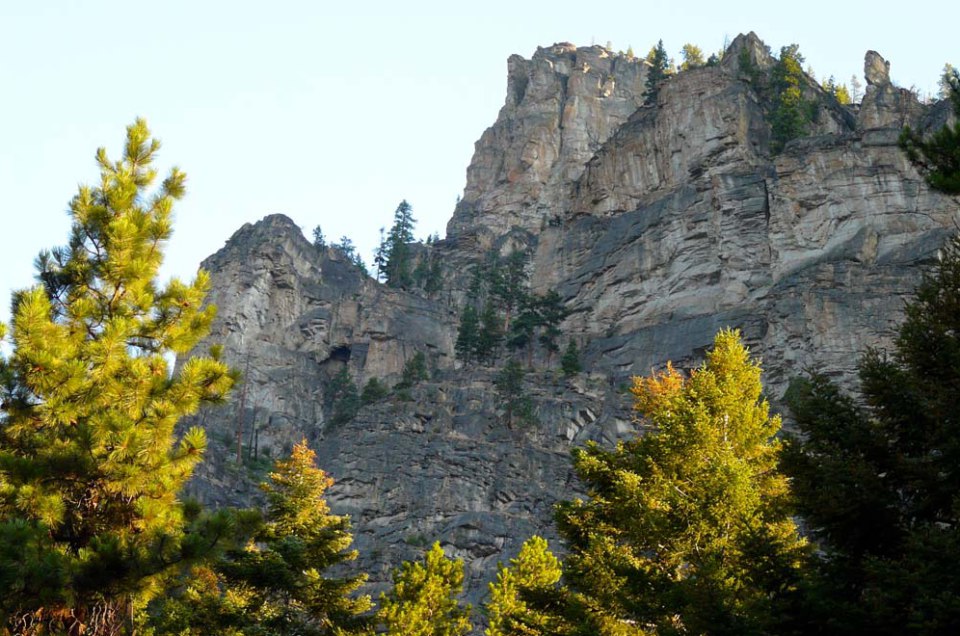 Blodgett Canyon. Photo by Donna L Hull.
Most travelers to western Montana arrive in Missoula only to head three hours north to the wonders of Glacier National Park. But if outdoor adventure in a non-touristy setting is on your travel agenda, the one-hour drive south into the Bitterroot Valley is well worth the time and effort. Would you like to end an adventurous day with a craft beer and a hearty meal? Craft breweries are sprinkled throughout the valley and enough steak houses to satisfy a year's worth of beef cravings.
My husband and I discovered the Bitterroot Valley on a two-week inspection trip to see if full-time living in Montana was for us. From our headquarters at Sweet Sage Guest House, a spacious log home rental located on an organic farm, we explored dirt roads, hiking trails and the seven small towns located in the valley.
Discovering a thriving craft brewery industry in the Bitterroot was a pleasant surprise. Did you know that Montana ranks 2nd nationally in craft breweries? And now that we're full-time residents, we've discovered that outdoor adventure and craft beer make a fun combination.
After a day hiking into the Bitterroot Mountains along Kootenai Creek, Wildwood Brewery, on Highway 93 near Stevensville, is a refreshing end to a day on the trail. Housed in a tasting barn setting that would make a winery proud, Wildwood serves up award-wining organic brews. The Organic Mystical Stout has a coffee flavor and aroma that makes up for the fact that I missed my afternoon cup of coffee while hiking.
At the end of a fly-fishing float on the Bitterroot River, Blacksmith Brewing on Main Street in Stevensville is the place to celebrate a good catch. The rustic building with exposed beams and an expanse of glass offers a view of brews in the making. Choose your table, then sip a Brickhouse Blonde while watching steady stream of locals bring their growlers in to be re-filled.
Although Blacksmith doesn't serve food, unless you count popcorn as a new food group, local pizzerias don't mind bringing over a pie. Or walk two blocks around the corner to Mission Bistro where dinners focusing on locally sourced foods with a taste of the Pacific Northwest are complemented by a selection of Blacksmith Brewing beers.
Twenty-one miles down the valley in Hamilton, BitterRoot Brewery serves a wide selection of handcrafted beers including seasonal varieties. A Huckleberry Honey Hef sure tastes good after a summer hike on the Blodgett Canyon Trail. The 15-year-old brewery is located near downtown Hamilton. The historic building was once an apple storage warehouse originally owned by the 1890's copper baron, Marcus Daly. Enjoy entertainment on Thursday and Saturday nights accompanied by a spicy mushroom taco or any number of burgers, salads and tacos.
Another choice for live entertainment and beer in Hamilton, Higher Ground Brewery offers pizza, including a gluten-free version. Enjoy a Dry Fly IPA while getting to know the self-proclaimed youngest brewery owners in Montana.
For a scenic drive that becomes a dirt road adventure, take the Skalkaho Highway to Skalkaho Falls. After a day exploring forest roads in the Sapphire Mountains, Skalkaho Steakhouse makes a convenient stop for a steak or prime rib dinner. After all, you can't travel to cowboy country without sampling a Montana steak. Ask for a window table to watch the wildlife that shows up in the meadow at dusk. Don't worry, you're beer craving won't go unsatisfied as the steakhouse serves BitterRoot Brewery beers.
To sample all of the Bitterroot Valley Breweries at one time, time your visit for the Bitter Root Brew Fest during Daly Days on the last weekend of July. The event features live music accompanied by microbrews and wine from Montana and the Northwest.
Other Voices you might like