A Perfect Day in Geneva
Architecture in Geneva, photo by Celeste Moure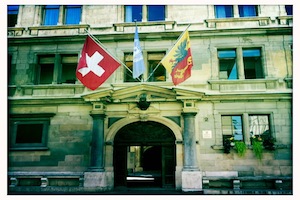 Architecture in Geneva, photo by Celeste Moure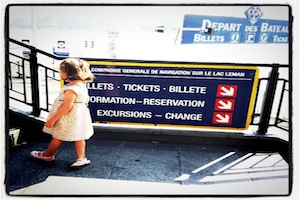 Transit in Geneva, photo by Celeste Moure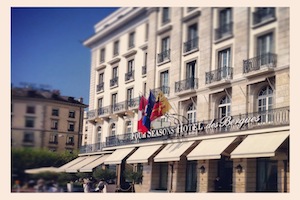 The Four Seasons Geneva, photo by Celeste Moure.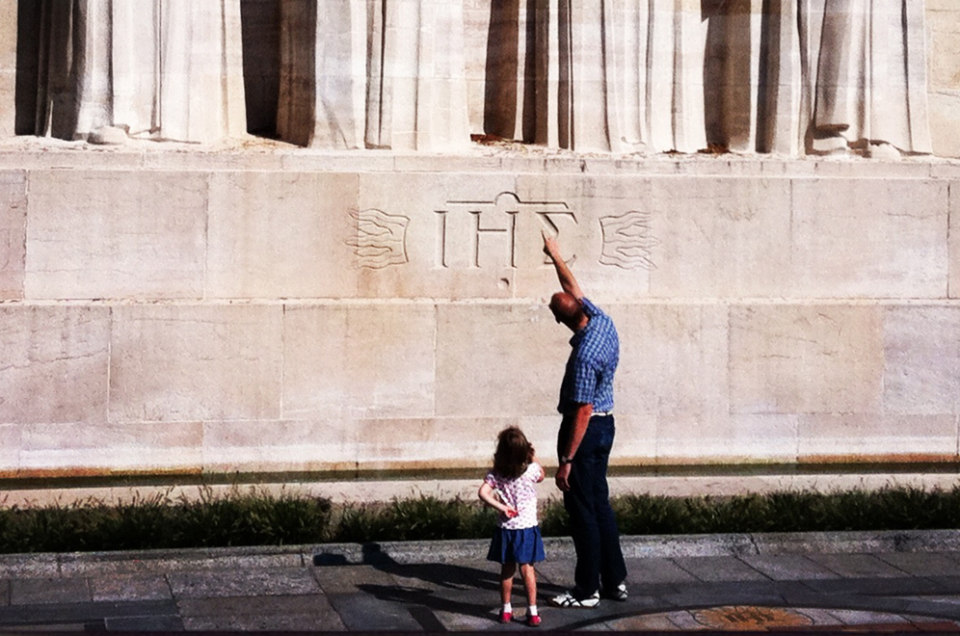 Taking in the monuments in Geneva, photo by Celeste Moure
It's been dubbed the Smallest of the Big Capitals, making Geneva the perfect European city to discover by foot. Art galleries, quaint cafes, and bookshops. Exploring this Swiss city can be delightful and with a big lake and two rivers it's never hard to find a pleasant stroll.
10 AM
Between the city's two rivers is Plainpalais, a neighborhood where hipsters began relocating some years ago to open chic little galleries and cafes. Compared to the clear and warm water of the Rhône, the French Alps fed Arve river is freezing and murky gray in color. Most of Geneva University's buildings are here and during the day this section of town has a certain bookish energy. Stop at the Jardin de Crepes on Avenue du Mail for a pleasant breakfast of sweet and savory (what else?) crepes.
11:30 AM
Every Wednesday and Saturday the square in Plainpalais turns into the city's main flea market where locals and tourists alike haggle for great finds like antique furniture, rare stamp collections, and bohemian wear.
12:30 PM
Refuel with a hot chocolate, tea or grog at Café du Lys (7 ryd de l'Ecole de Medecine). The ecelectic café, which has been around for more than a decade, also offers Mediterranean-style plates for sharing – try the Spanish tortilla or fried calamari.
1 PM
Continue north on Rue des Bains towards Cimetière de Plainpalais, the resting place of Switzerland's prominent persons (French philosopher Calvin and Argentine writer Jorge Luis Borges are buried here). The many underground venues and bars around the Rhône's Rive Gauche make it a lively (if a bit dodgy) evening spot. A parked motorcycle sidecar on Rue de la Coulouvrenière points the way to Omnibus, a cool café for lunch.
2 PM
Cross the Pont de la Coulouvrenière to a small islet in the middle of the river where you can wander around the bookshops and galleries for the ideal gift. At Quai de Moulins you can take a picturesque river cruise and give your tired feet a break. However, don't miss the walk along the Rive Droite towards the Quai du Mont-Blanc for the postcard perfect view of Lac Leman (aka Geneva Lake) and the famous Jet d'Eau.
3 PM
After a pleasant stroll along the lake head to Bains de Pâquis, a pier whereGeneva's residents flock for lunch in the summer, and for some nude sunbathing and swimming on weekends. The wintertime tradition calls for relaxing in the public saunas, and tasty afternoon meals of fondue and wine.
6 PM
One of the best hotels in town is La Reserve, which some years ago underwent intense renovations by French designer Jacques Garcia. Une Autre Histoire Spa offers every decadent treatment you can imagine. And then some. To say that the spa presents "a revelation for the senses" is an understatement. The hydrotherapy treatment will do wonders to your body, inside and out. The hotel itself evokes an exotic safari with earthy warm tones that create a vibrant mood throughout the lounge, bar, and library. Garcia's unexpected sense of humor is detected in his choice of exotic plastic birds dangling from lamps and other furniture. Tse Fung is their elegant restaurant serving the best Chinese plates this side of the Himalayas. A moonlight promenade to the lake, just steps away from the restaurant, is the perfect way to end your day.
Other Voices you might like