Florida's Other Family Destination (Sans Mouse Ears and Restless Crowds)
Finally, a vacation the whole family can agree on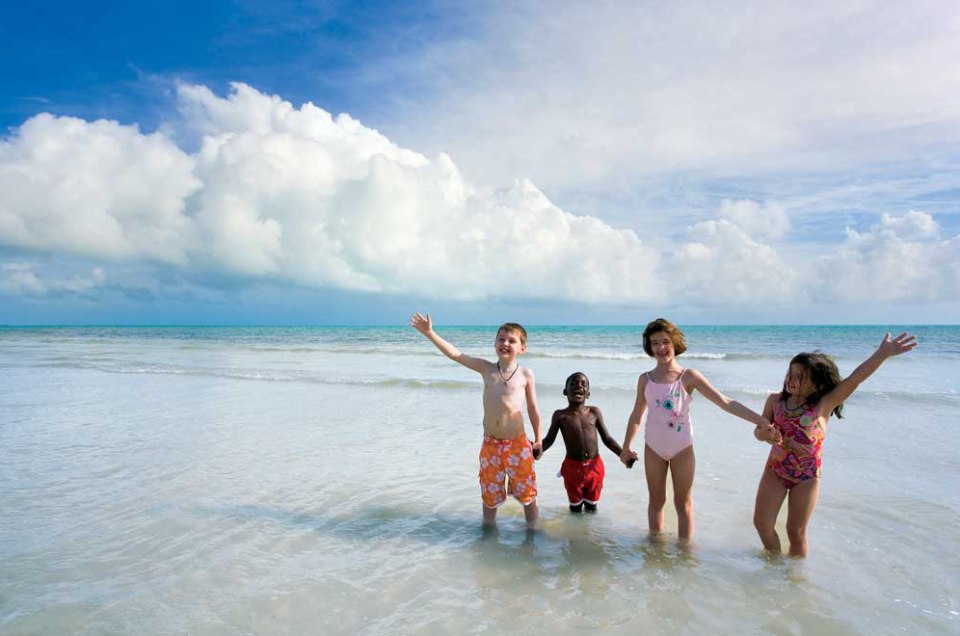 Finally, a vacation the whole family can agree on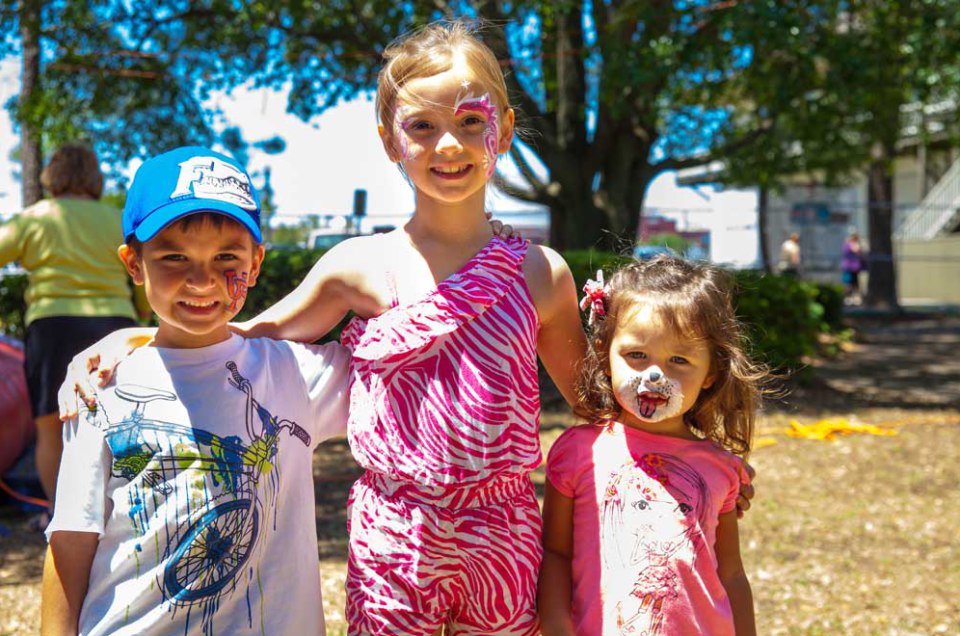 Year-round festivals are a great way to keep the kids busy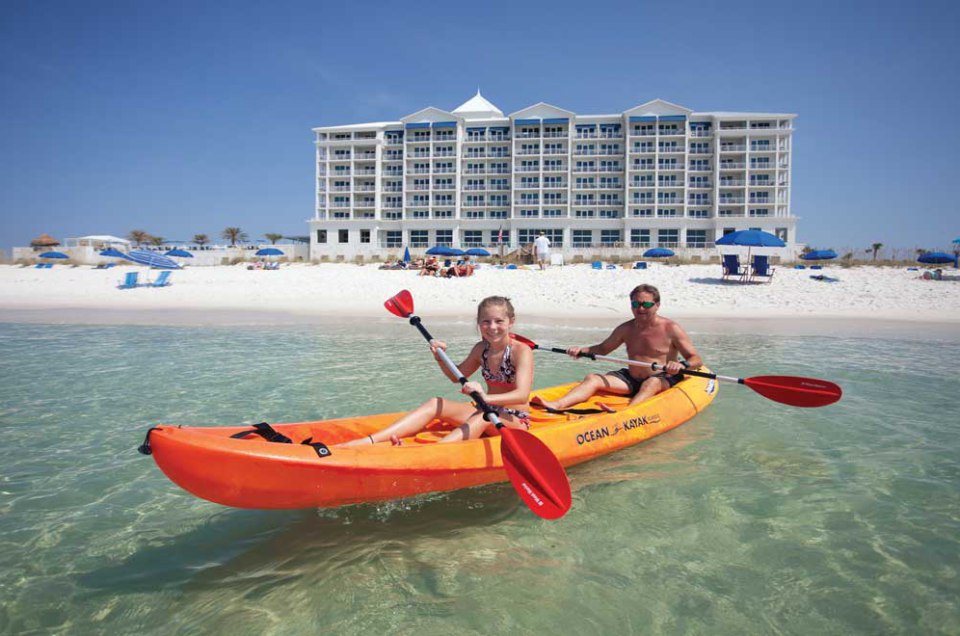 All smiles getting wet and wild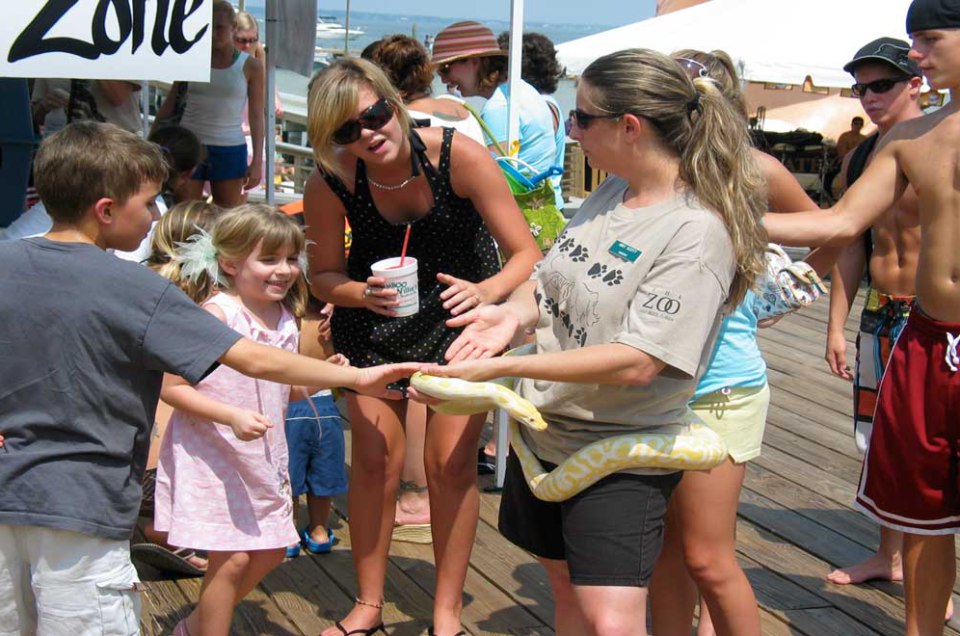 You never know what you might find on the boardwalk!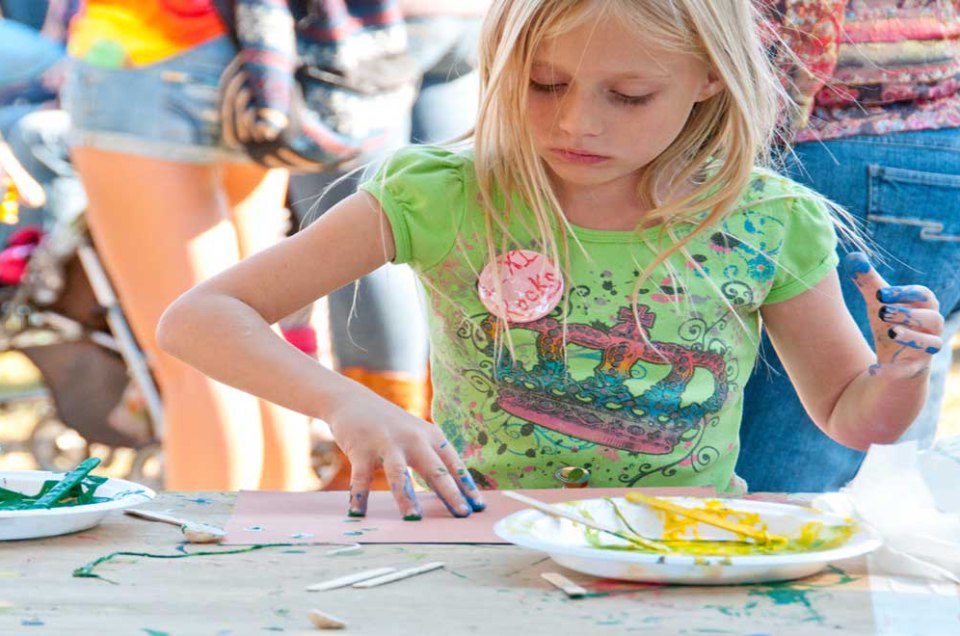 Get hands on at one of Pensacola's many museums
Tired of waiting in line behind screaming children wearing $30 Mickey Mouse ears with no bar in sight? We feel you.
For your next trip to the Sunshine State, why not look into a more promising vacation rich with history, tropical appeal, and great family atmosphere? Pensacola has everything the vagabonding family may need: great beaches, delicious food, ocean adventures, and culture, all at a manageable price point.
Here's what we would plan for your next getaway to the Emerald Coast:
1. See the Blue Angels in Flight
No airshow on Earth is quite like the Navy's world-famous Blue Angels, who call Pensacola home. You can catch their talented pilots practicing turns and barrel rolls most Tuesdays and Wednesdays from March through November behind the National Naval Aviation Museum, which is the largest of it's kind. Before or after, stop by the free museum to see various flight simulators, featured aircrafts, and an IMAX or X4D® experience.
2. Check out the Boardwalk
If you're into sunbathing and strolling the shops, the Boardwalk is the place to be. Near an area called Quietwater Beach that's known locally as "moms beach" for its calm, clear and shallow water, it is especially popular with families. If you're a fan of live music, the iconic Shell amphitheater holds events throughout the year, while Bands on the Beach at Gulfside Pavilion is another outlet for live music on Tuesday nights from April to October.
Blues on the Bay runs from May through August on Sundays at 6 p.m. at the Community Maritime Park on the Pensacola waterfront, while Thursdays are the place to enjoy a picnic and some tunes from May through July, during Evenings in Olde Seville Square.
3. Get a Living History Lesson
As the first European settlement in the United States, Pensacola has a rich cultural, architectural, and military past. Any kids with an affinity for history will be interested in seeing the Pensacola Lighthouse, Historic Pensacola Village, Fort Pickens, and Fort Barrancas.
If the weather isn't cooperating, Pensacola has a number of great museums if you need a place to stay dry. Check out the M.E.S.S. Hall, a far from typical interactive museum of math, engineering, and science stuff. The Pensacola Children's Museum promotes history, art, reading, and even has a room to build your own fort.
4. Canoe, Kayak, Tube, or Camp
Whether you want to build sand castles or go sailing, the beach activities in Pensacola are endless. If you're looking for a different kind of activity to wear the kids out, why not rent a kayak or paddleboard from Outdoor Gulf Coast and go on an adventure in Pensacola Bay?
Looking for a bit more of an adrenaline rush? Head slightly inland and go tubing with Adventures Unlimited Outdoor, or stay dry high up in the bayou with a ziplining tour. If you want to spend the night under the stars, the overnight canoe trips on Coldwater Creek make for a unique and memorable family getaway.
5. Embrace Your Animal Instincts
Visit the Gulf Breeze Zoo to see gorillas, tropical birds, and even feed the giraffes. Or, take a quick trip to Fort Walton to see the Gulfarium Marine Adventure Park's touch tanks. There is also the opportunity to swim with dolphins, stingrays, gators and other marine creatures.
The opportunities for an incredible family vacation in Florida are endless without the lines or costly park tickets. Escape the cold, get outside, and have an adventure the entire family will remember forever in the Western Gate to the Sunshine State.
Sponsored by Visit Pensacola
Other Voices you might like